La Pointe Du Hoc, situated halfway between Utah and Omaha beaches, towers over the Normandy coast. Seventy-five years ago tomorrow morning, seizing them was a key objective for the Allies in Operation Overlord — and it would require an elite unit to take on the near-impossible mission.
That unit was the 225-man force of 2nd and 5th Ranger Battalions, collectively known as the Provisional Ranger Group. Despite numerous setbacks, the Rangers scaled the cliffs and eliminated the Nazi artillery pieces that would have surely rained death and destruction on the Allied soldiers landing on D-Day. Only 90 were left standing by the conclusion of the effort.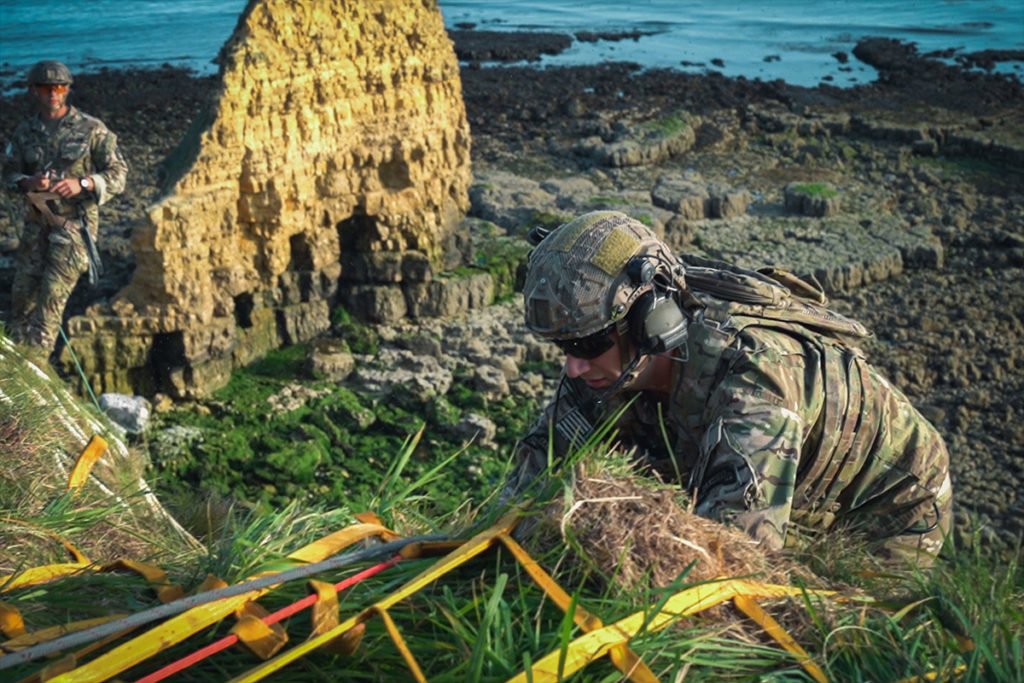 Those U.S. Army Rangers became walking legends and established a standard of excellence in combat that guides Rangers to this day. There's only a few of those Pointe Du Hoc Rangers left, so soldiers from the modern-day 75th Ranger Regiment traveled to Normandy, France, this week to commemorate their daring and sacrifice with a climb of their own.
As the golden rays of the morning sun hit the cliffs, multiple waves of Rangers climbed from the beach below all the way to the top — some in the same uniform that their predecessors wore. The weather was significantly better than what the Rangers of D-Day endured, and of course they weren't climbing in the face of Nazi fire, but it was still a powerful tribute that was performed by men who have all been tested by more recent battles themselves.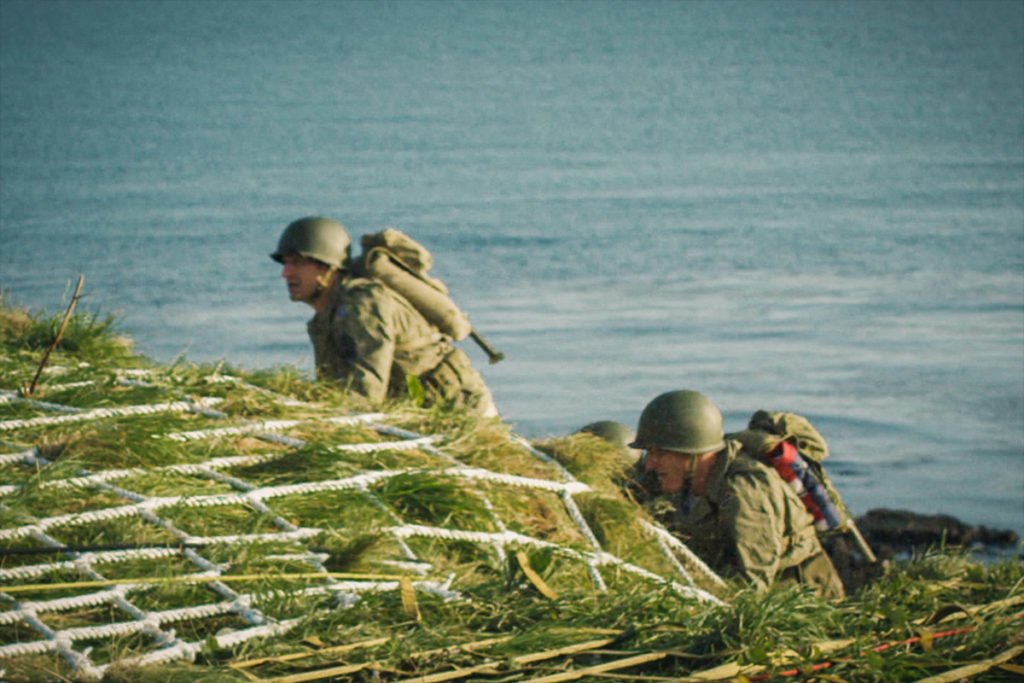 "It was First Sergeant Lomell and Sergeant Kuhn, two Delta company NCOs who landed here. [They] worked their way inland once the guns weren't found in the bunkers and knocked out those guns," said Major Ross Daly from the 2nd Battalion, 75th Ranger Regiment. Daly was one of the Rangers who made the climb in full period uniform today. "It came down to two Rangers fighting on to the Ranger objective and completing the mission when all else failed, and I think that lesson carries over today and into the future for all Rangers."
Unlike many other aspects of the D-Day invasion, the legacy of the Pointe du Hoc Rangers is not in danger of being lost. It's embodied by every Ranger who stands tall with a scroll on their shoulder and a khaki beret on their head. It's realized every time a Ranger runs toward the sound of gunfire, every time they fight to victory — no matter the cost.
The standard of excellence in combat born on the beaches and cliffs of Normandy is maintained to this day, and the legend continues to grow. The modern Rangers stand on the shoulders of giants, after all.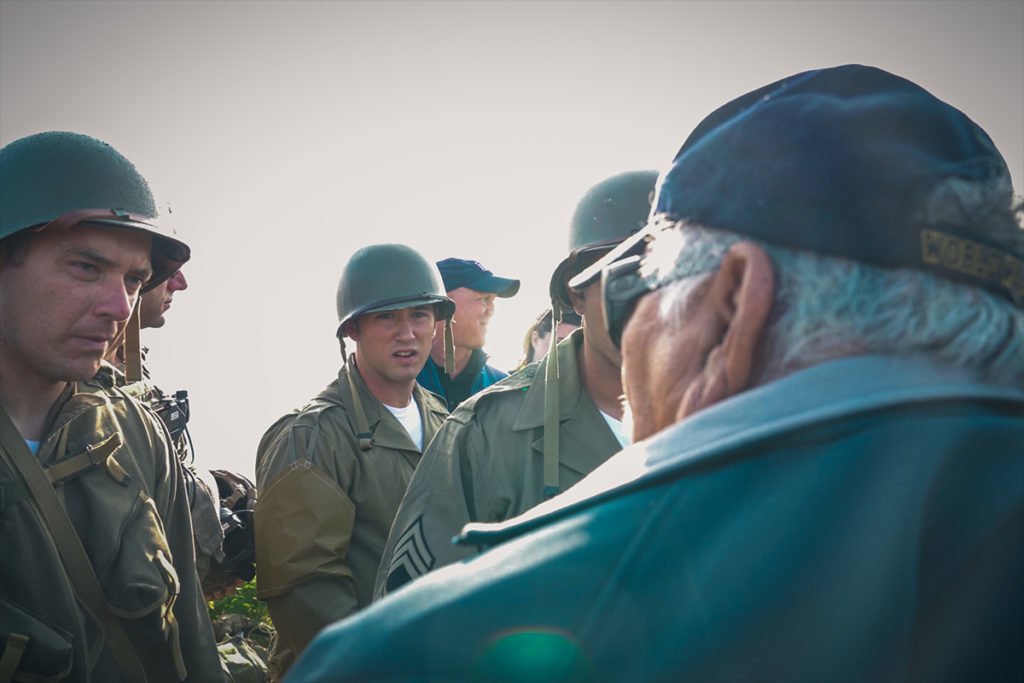 ---
This is the second in a series of dispatches while Coffee or Die is in Normandy, France, for the 75th anniversary of D-Day.