When Chisago County Sheriff's deputies got dispatched on June 14 to a truck stop an hour north of Minneapolis, they were told a vehicle was so full of cats that its driver couldn't see out his windows.
"We literally got there and were like, 'Oh my gosh, there's a lot going on here,'" Capt. Derek Anklan told Coffee or Die Magazine.
First, there was the "overwhelming smell" wafting from the four-door SUV parked near the county seat of Harris, Anklan said. Before the 95-degree afternoon was over, his deputies and the Minnesota State Police would pull 47 cats from the car.
They also learned that Kitty Krusaders, an animal rescue group in nearby Mora, had taken in 15 of the same driver's cats during a Memorial Day visit to a Walmart in Cambridge.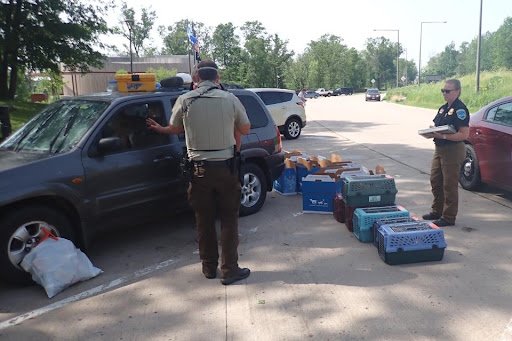 The motorist wasn't a Chisago County resident, but deputies offered him a deal. If he voluntarily surrendered his cat cargo, they wouldn't ticket him for distracted driving or other minor charges, and he could continue on his way.
"All things considered, there wasn't a huge criminal element to it," Anklan said. "We found the cats a safe place, so we continued on."
Anklan told Coffee or Die that, at first, only one cat seemed a little dehydrated, and the rest appeared to be in good health. Their ages ranged from 12 years old down to a kitten.
The driver "was just in over his head, and there was a resource that could help him with that," Anklan said. "He agreed it was probably time to release them to this agency."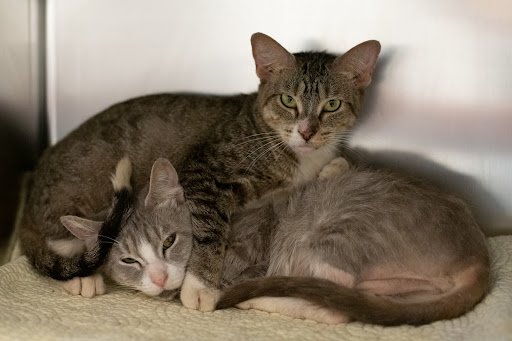 The Animal Humane Society in Coon Rapids scrambled investigators to Harris, where they were joined by a Kitty Krusaders organizer.
Animal Humane Society spokesperson Sarah Bhimani told Coffee or Die her nonprofit wanted to make sure each cat received "individualized care," so staffers reached out to St. Francis of Assisi Animal Rescue in Forest Lake and New Leash Rescue in Cannon Falls for help.
"They graciously said 'yes,' each taking a handful of cats," Bhimani said.
Kitty Krusaders announced that eight of the 47 cats needing "the most critical medical care" went to St. Francis of Assisi, which was being assisted by the South Shore Veterinary Hospital in Forest Lake.
According to the four rescue groups, the cats were examined by veterinarians and are being cared for by staffers and volunteers. The animals will be sterilized and put up for adoption to area cat lovers.
Read Next: