Omar "Crispy" Avila has made a name for himself among military veterans on social media. Between his motivational messaging, love of bow hunting, Paralympic powerlifting, and overall inspirational persona, the former infantryman has gathered almost 200,000 followers on Instagram and even more on Facebook.
Fans of Black Rifle Coffee Company may recognize him from his frequent appearances on the Launch Code and Drinkin' Bros podcasts, but it's his three-part "It's Who We Are" series presented by BRCC that gives fans the most in-depth look at his life and the hurdles he's overcome.
Avila was born in Villahermosa, Tabasco, Mexico. His father was a U.S. resident who served in the United States military before receiving his citizenship; however, he had to drive his noncitizen wife and three kids over the border in a LeBaron convertible when Avila was 9 years old by saying they were headed to a family birthday party. The only word Avila had been taught by his father to say to the border agent was "party" — he didn't know any other English words. His father had already rented a one-bedroom house for them in Brownsville, Texas.
Over the seven years it took the family to earn their citizenship, Avila taught himself English in a school with no English as a Second Language (ESL) instruction. He learned the language by watching "Mighty Morphin Power Rangers" and "Teenage Mutant Ninja Turtles" and forcing himself to learn one word from the dictionary each day.
Avila was a superlative defensive end on his high school football team and was scouted by major universities, including Texas Christian University. But when he saw the twin towers of the World Trade Center fall, he knew that he would join the military after high school. In his mind, he had to go into the service to protect the freedoms that he and his siblings had only recently earned.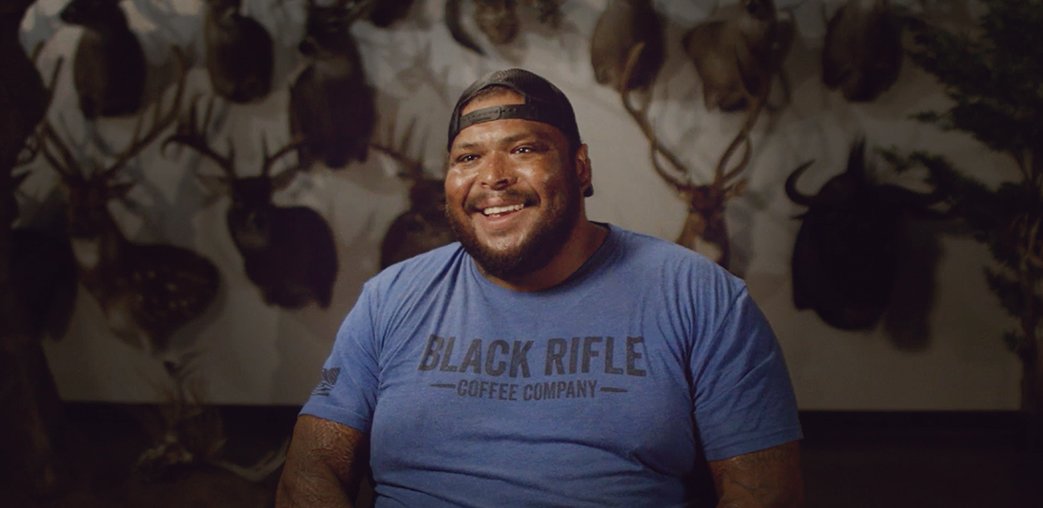 His first impulse was to join the U.S. Marines, but when he asked about airborne or special operations forces assignments, the recruiter simply told him that he should be proud to be a Marine. At the U.S. Army recruiting station next door, the recruiter guided him toward the infantry.
Avila deployed to Adhamiya, Iraq, near one of Uday Hussein's former palaces, within six months of graduating infantry One Station Unit Training (OSUT).
"We never got a chance to fill up the pool because we were always running missions," Avila said, "but we used to go back there and put lawn chairs and sit in there and smoke a cigar at night and be like 'Fuck you, Saddam!'"
On May 14, 2007, 11 months into their deployment, he was the gunner in the third vehicle of a five-vehicle convoy when they came under fire from insurgents. As he returned fire with his .50-caliber machine gun, Avila said his "adrenaline started pumping, [it was] such an amazing high; I've never experienced it again."
…this is not where you die; get the fuck up and get out.
Then, his vehicle hit a bump. "I've been there 11 months," he said, "I know this area like the back of my hand — I know there wasn't a bump in this road." Over 200 pounds of explosives ignited, throwing the Humvee six feet into the air and igniting all the diesel in the back end of the truck.
The first thing Avila saw was that his buddy next to him was dead, and he tried to come to terms with that as quickly as possible.
"In the infantry world, it's either you come home alive or you don't," he said. "To us, dying on the battlefield is as glorious as it gets. If you're gonna go out, you want to go out on the battlefield."
He saw other soldiers on fire outside the vehicle: "It looked kinda like the movies, you know? Like how everything slows down but then you see everything so detailed? That was right then and there. I saw them going so slow, but they were running so fast — and in flames."
Avila's next thought was that he needed to come to peace with God. Normally before leaving on a mission, he would say a prayer, but not that day. He had been losing faith over how many people his unit had lost. He began asking God for forgiveness and to take care of his family, but at that moment he felt an inner light and strength come over him. A little voice inside him said, "Not today, this is not where you die; get the fuck up and get out."
Avila rose. Despite his fresh injuries, he resumed shooting at insurgents with the .50 cal. until the barrel was so hot that it was melting. He jumped out of the vehicle, breaking both of his femurs, but he pulled out his M4 and continued shooting at rooftops while laying flat on his back.
He did this until he ran out of ammunition.
After a friend finally dragged him to the lead vehicle in the convoy, Avila found that the driver was on his first day in-country and was screaming in fear.
"I did what any NCO would do," Avila said. "I grabbed him, slapped the shit out of him, and said, 'Shut the fuck up, we're getting out of this.'"
When a medic gave Avila some water, Avila poured it over his head, allowing all the chemicals from the IED to pour into his eyes, thus leaving him temporarily blind. He was forced to guide the brand-new driver back to the forward operating base (FOB) using landmarks he had memorized.
When Avila's father saw him being brought into the burn unit in San Antonio, he thought that Omar looked like The Thing from the Fantastic Four. His parents were told that he had a 30 percent chance of survival and to start planning his funeral. But his father never stopped being a source of encouragement, "He told me, 'this is your test, move forward, get it done.'"
Avila was in a medically induced coma for months, and his brother's pregnant wife came in every day, put his hand on her stomach, and told him he couldn't die because his niece wanted to meet him. It was his desire to meet his niece that pushed him to learn to walk again.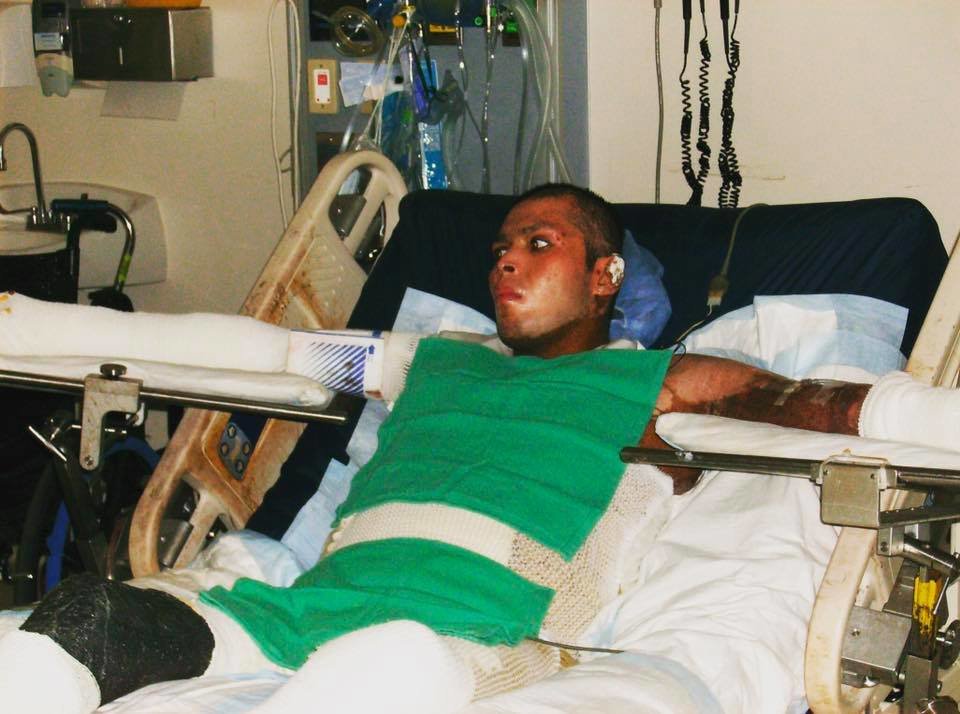 Avila left the Army in 2010; as much as he aspired to do the full 20 years for retirement, he couldn't see himself doing the desk jobs that were being offered to him post-injury. He wanted to be a drill instructor but was told he would scare new recruits.
"I was like, GOOD," he said. "Those are the guys I DON'T want in my army. If they're scared of seeing me, what do you think's going to happen when they get there?"
Avila has never felt like an outsider in his community, nor has he focused on the reality of his body looking different from everyone else's. He believes it was, at least partially, his Mexican heritage that helped teach him "not to cry over spilled milk."



I know the brothers that I lost would trade places with me in a heartbeat.



His story and inspirational outlook on life have helped him amass a sizeable social media following, which is a platform he uses to share his love of the outdoors. He sees his time spent bowhunting both as a contribution to environmental conservation by helping to control animal populations and as a form of therapy. "Hunting is just my safe space," he said. He often shares videos on Instagram of the roasts he makes with fresh game. As a Paralympic athlete, he also holds world records in deadlift and bench press.
More than anything, Avila appreciates that his presence on social media has allowed him to connect with children all over the country who have been bullied for being burned, giving them a role model and a mentor.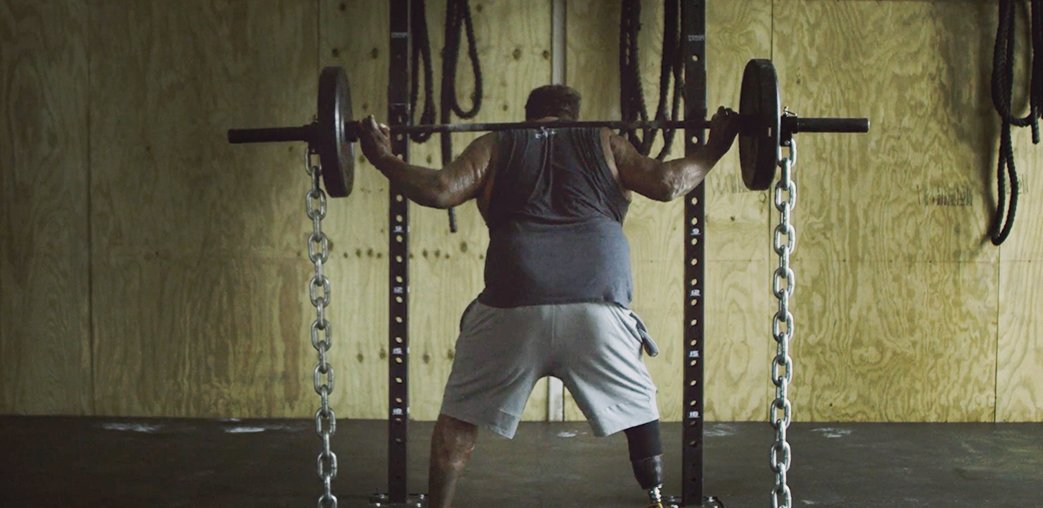 Avila is a man of relentless positivity, with a pleasantly dark sense of humor and a deep appreciation for how lucky he has been.
"I know the brothers that I lost would trade places with me in a heartbeat," he said. "So to me, it's an injustice not to live my life to the fullest, not to inspire others. This is a fucking testament that yeah, life's a bitch. If life knocks you down, make sure you land on your back so you can look at it right in the face, get back up, and say, 'What else you got, bitch?'"