KYIV, Ukraine — Despite the ongoing pandemic, the world's other geopolitical problems haven't gone away. Of particular importance, the United States, Russia, and China are at the cusp of a new nuclear arms race.
U.S. and Russian officials met in Vienna on Monday to renegotiate the New START treaty — the last remaining nuclear arms control treaty between the two nations. Ambassador Marshall Billingslea, the U.S. special presidential envoy for arms control, said it is a "highly uncertain and challenging time" for such strategic nuclear arms control negotiations, mainly due to "pressing" threats from Russia and China.
"The antiquated Cold War construct of a bilateral, two-country-only solution does not work in a world where a third party — in this case China — is rapidly building up," Billingslea, who led the American delegation in Vienna, said during a telephonic press conference Wednesday. "So we think and what we seek to do is avoid a three-way arms race, and we believe the very best way to do that is to arrive and achieve a three-way nuclear deal."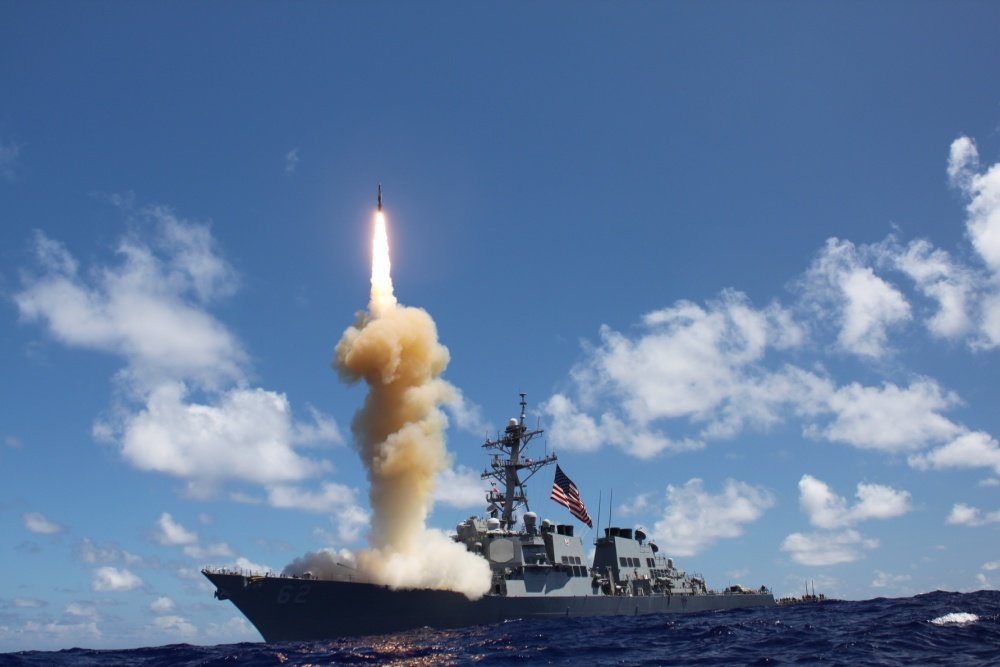 Signed by former Presidents Barack Obama and Dmitry Medvedev in 2010, and set to expire in February 2021, the New START treaty limits Russia and the U.S. each to 1,550 deployed nuclear warheads and 700 deployed missiles and heavy bombers. The original START treaty was signed in 1991 six months before the Soviet Union dissolved.
President Donald Trump has suggested he may let the New START treaty expire because the pact doesn't include China and gives Russia loopholes to develop other weapons technologies. China was a no-show at this week's talks, despite U.S. entreaties for the country's participation.
"It is regrettable that China stood us up this past Monday," Billinglsea said, adding that China was conducting a "secretive and destabilizing buildup" of its nuclear weapons arsenal.
"We are going to continue to make clear that China cannot be allowed to completely derail and upend the strategic stability and security that was achieved over many, many decades of arms control negotiations and agreements," Billingslea said.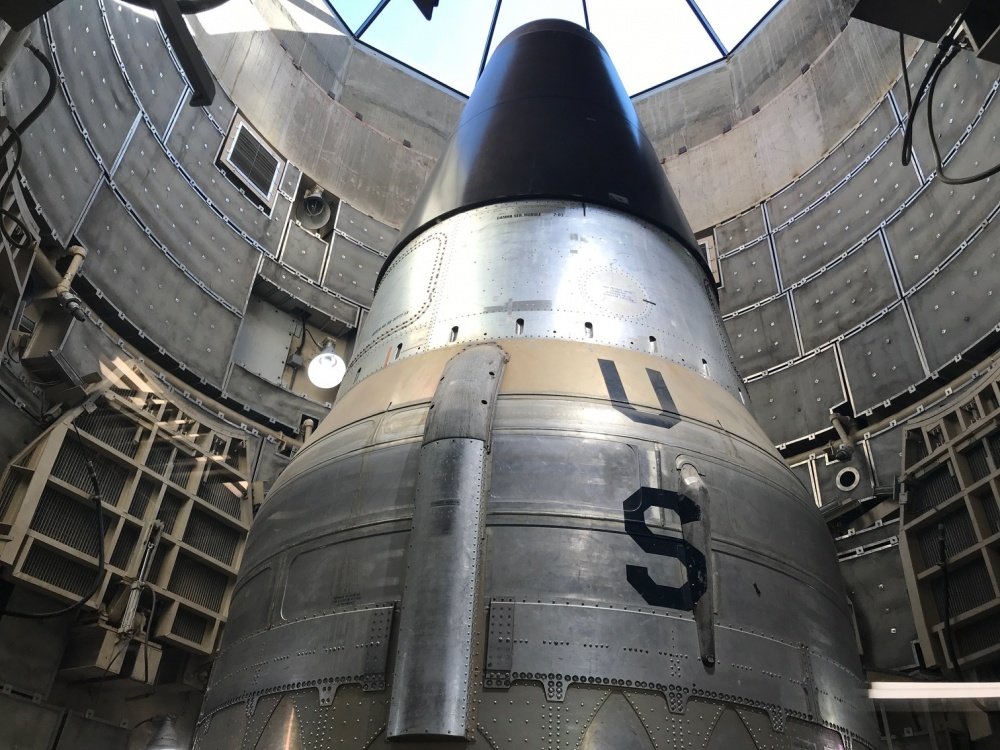 Fresh START
Billingslea said this week's talks with Russia "were productive" and "moved us forward."
However, the two sides did not achieve a deal in Vienna, casting further doubt on the future of the New START treaty. While the talks weren't necessarily a failure, American officials warned that Russia and China are both expanding their nuclear weapons arsenals, potentially destabilizing the global status quo. For its part, Beijing has so far balked at the notion of signing onto a renewed New START treaty.
"It has been a decade since New START was negotiated and adopted, the world has changed a great deal," Billingslea said. "In particular, I am talking about the advent of China, the rise of China and its destabilizing behavior, its pursuit of a significant crash nuclear program, which it is attempting to hide from the world through its secretive and nontransparent ways."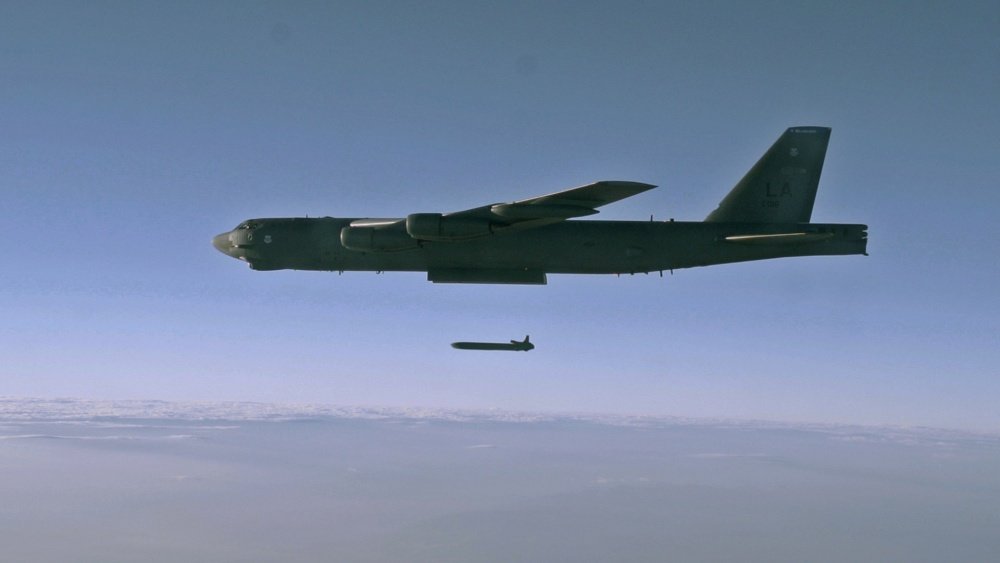 According to the Arms Control Association, the United States possesses some 6,185 nuclear weapons, while Russia has 6,490 such weapons in its arsenal. The U.S.-based Federation of American Scientists estimated China has about 320 warheads — roughly on par with France's number of 300.
"While Beijing has long focused on maintaining a minimum deterrent, it is likely that its nuclear stockpile will increase in the next few decades," the Center for Arms Control and Non-Proliferation said in an April 2020 report.
The report's authors added: "Additionally, if the United States continues to expand and strengthen its missile defense program, China may modify its nuclear posture to include a significantly larger nuclear force with the potential to strike the United States."
Constraints
At the outset of this week's talks, U.S. officials in Vienna caused a stir by publishing a photo of an empty seat bedecked with Chinese flags, underscoring the fact that Chinese officials were a "no-show." Beijing, for its part, said it never planned on taking part in the bilateral U.S.-Russia negotiations — and has no intention to in the future, either.
Russian Foreign Ministry Spokeswoman Maria Zakharova called U.S. efforts to involve China in New START talks "completely contrived."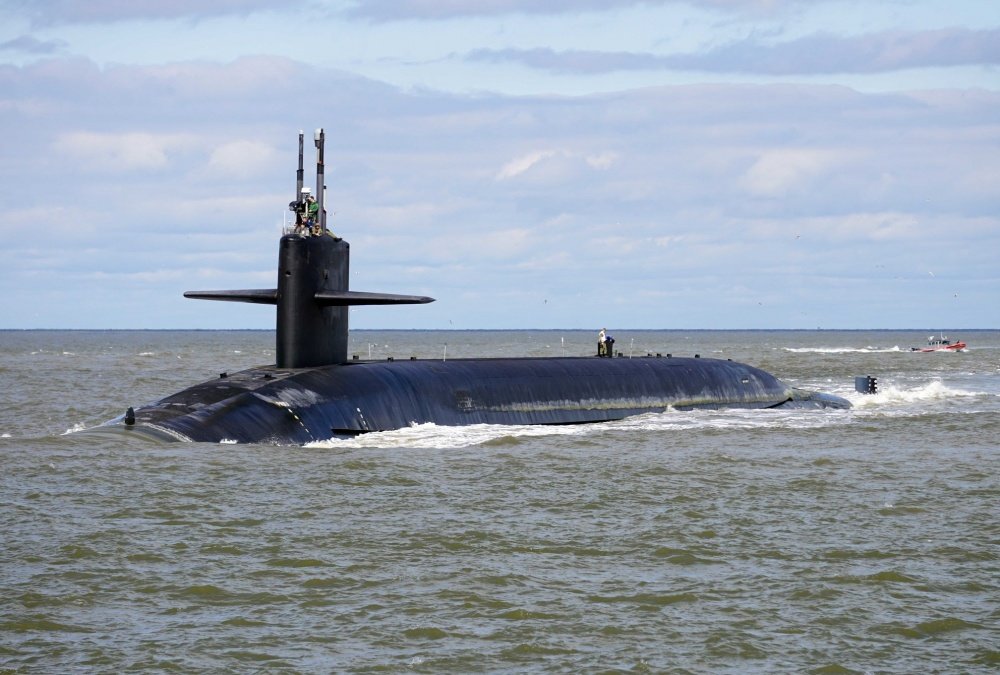 In addition to China's inclusion in the pact, the U.S. is also calling on the next iteration of the New START treaty to include limits on new Russian weapons, which include a nuclear-powered, nuclear-armed underwater drone, as well as a nuclear-powered, nuclear-armed cruise missile.
Billingslea said this week's talks focused, in part, "on the matter of Russia's unconstrained warhead stockpile buildup as well as some of their more questionable investment decisions in these various doomsday-type weapons that the world is now learning about."
In 2018, Russian President Vladimr Putin unveiled new weapons that he touted would be able to defeat U.S. missile defense systems. Among those new weapons was the Avangard hypersonic vehicle, supposedly capable of flying at Mach 27. The Avangard reportedly went operational in December.
Russia is also reportedly developing an atomic-powered underwater drone — the "Poseidon" — that will creep up to an adversary's coast, detonate a nuclear weapon, and create a 500-meter, or 1,640-foot, tsunami.
Russia argues these new weapons are excluded from the New START treaty's agreed-upon limits. The U.S. side, however, says these new weapons should fall under the pact's purview.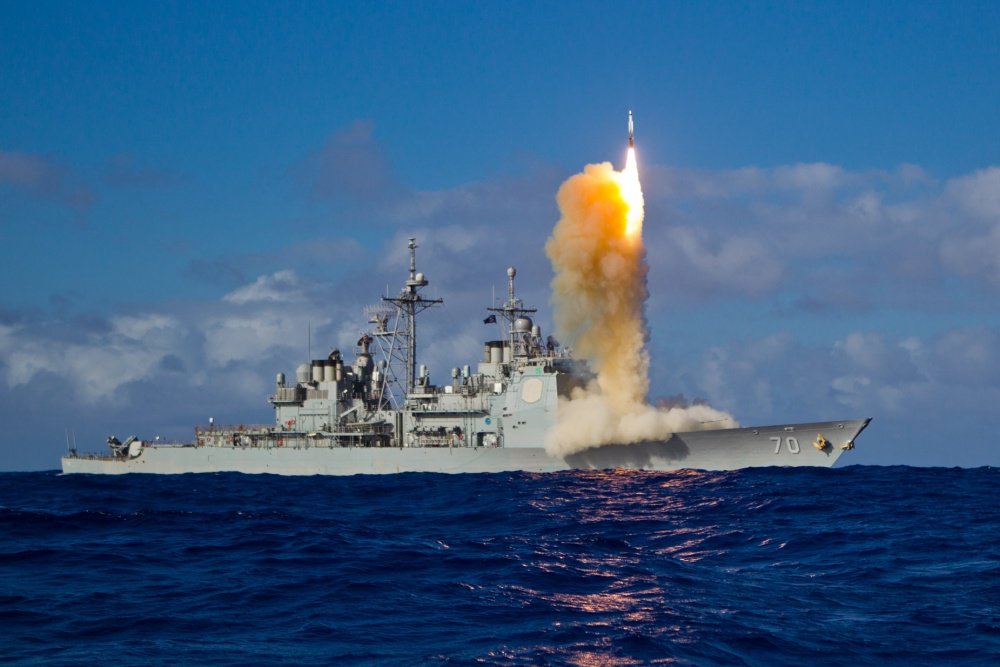 Putin has publicly supported extending the New START treaty beyond its February 2021 expiration date.
"There is an impression that Washington is trying to indulge in endless back-and-forth dialogue and torpedo the prolongation of this document, which is extremely important for maintaining strategic stability in the world," Medvedev, the former Russian president, wrote in an April 2020 op-ed for the Russian news agency, TASS. "Russia is not interested in an arms race and remains ready to extend the New START accord immediately and without any preconditions."
Rising Dragon
China developed its first nuclear weapon in 1964. Today, China maintains a "no first-use policy," as well as a deterrence strategy called "assured retaliation" — meaning China plans to survive the first round of a nuclear exchange in order to retaliate in kind.
Elaborating on what China's contemporary nuclear buildup entails, Billingslea said Beijing is looking to "achieve some form of nuclear parity with both the United States and Russia. And whether that parity is qualitative at the outset or perhaps quantitative, this seems what they are determined, in fact, to do."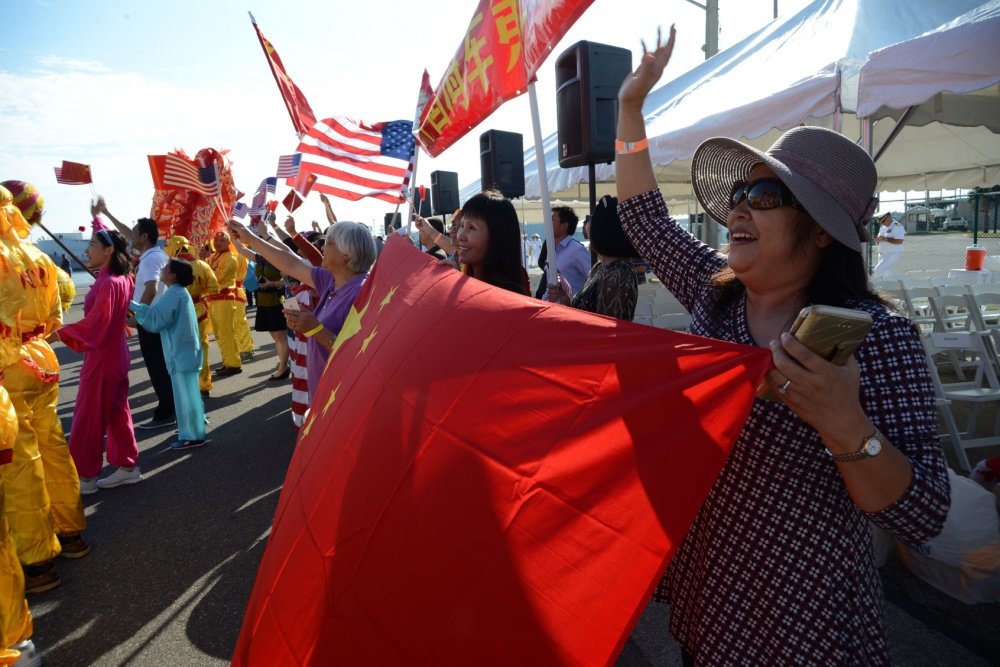 China is also reportedly developing a so-called nuclear triad, comprising the ability to deliver nuclear weapons by ground-based intercontinental ballistic missiles, sea-launched missiles from submarines, and by aircraft.
"This is a radical shift. It is a rapid buildup, and something that, of course, is of great concern to the United States, to our allies in Europe, and to our Asian allies," Billingslea said. "What China is doing is not just a threat to the United States and our allies in the East and the West, but it is a threat to global peace and security. And the Chinese need to be called out on it."
Billingslea highlighted China's missile program, which is developing a wide range of missiles of various ranges, as well as ongoing activities at a nuclear weapons test site called Lop Nur. In April, the U.S. State Department published a report raising concerns that China had conducted low-yield nuclear tests at Lop Nur in 2019.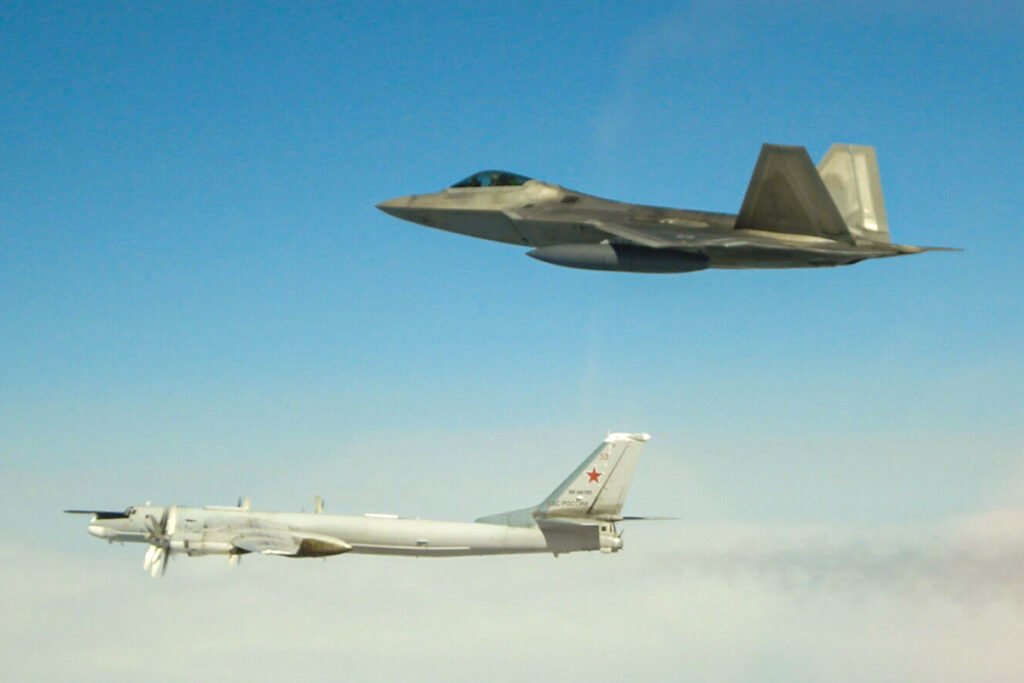 Clarification
On June 2 Russia released an updated doctrine on its use of nuclear weapons. Titled "Fundamental Principles of the Russian Federation State Policy on Nuclear Deterrence," the Russian doctrine raised some eyebrows over its apparent authorization of nuclear strikes in retaliation for non-nuclear attacks.
Notably, the decree also authorizes the use of nuclear weapons after "reliable reports about the launch of ballistic missiles at Russia" — without the caveat that nuclear warheads need to be on those missiles.
In Vienna this week, U.S. military negotiators met with the Russian General Staff to discuss this new doctrine, looking for clarification on the dictates governing the use of tactical nuclear weapons.
Tactical, or "nonstrategic," nuclear weapons generally refer to warheads of low yield (relative to nuclear weapons), which are deployed by short- or intermediate-range weapons. Tactical nuclear warheads are better suited for targeting military facilities and combat units, rather than destroying whole cities.
Describing talks with Russia's General Staff, U.S. Air Force Lieutenant General Thomas Bussiere, deputy commander of United States Strategic Command, said the U.S. side wanted to "alleviate any misunderstandings or misperceptions," and "to have a greater understanding and discussion on what we are terming as nonstrategic nuclear weapons, also known as tactical nuclear weapons, which […] are not constrained by the current New START treaty architecture."
Russia wields about 2,000 tactical nuclear devices, according to the Department of Defense's 2018 Nuclear Posture Review. The U.S., for its part, has about 230 tactical nuclear weapons, according to a 2019 report by the Bulletin of American Scientists.