A helicopter crash in upstate New York on Wednesday evening killed three National Guard soldiers.
The UH-60 Black Hawk medical evacuation helicopter was reportedly on a training exercise when it crashed at about 6:30 p.m. in a farm field near Mendon, New York, the New York State Division of Military and Naval Affairs reported. There were no survivors.
The helicopter belonged to C Company of the 1st Battalion, 171st General Support Aviation Battalion. The crash is under investigation with assistance from the Federal Aviation Administration.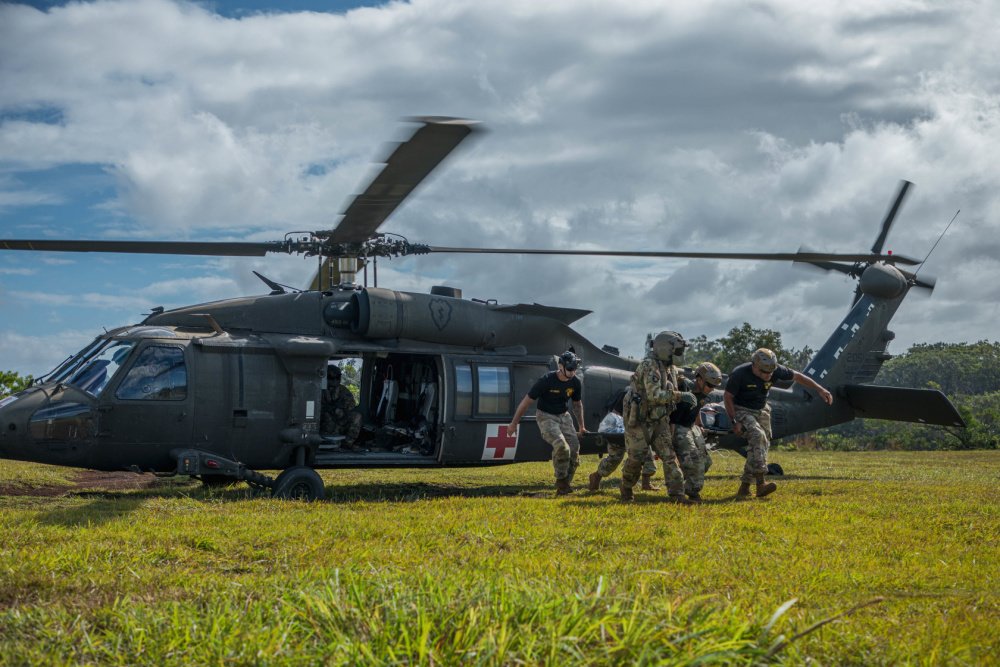 "National Guard members are our citizen soldiers who voluntarily serve and protect both here and abroad, and I extend prayers and condolences from all New Yorkers to the family, loved ones and fellow soldiers of these honorable heroes," New York Gov. Andrew Cuomo said in a release.
Cuomo ordered that flags be flown at half-staff on Thursday at state buildings "in honor of and in tribute to these New Yorkers who dedicated their service to nation and state."
More than 1,300 New York National Guard soldiers were in Washington to assist with Inauguration Day security. Altogether, New York Army and Air National Guard units comprise some 16,000 members. That force is currently tasked with the operation of COVID-19 vaccination and testing sites across New York.
The UH-60 Black Hawk dates back to 1972 and is the US military's workhorse utility and air assault helicopter. The Black Hawk's crew typically includes a pilot, copilot, and crew chief. The Army began converting Black Hawks for medical evacuation operations in 1981.
Last November, five US soldiers died in a UH-60 crash in Egypt's Sinai Peninsula.