Supervisors inside the New York City Fire Department (FDNY) are accusing ambulance medics of taking more bathroom breaks than they need, according to one of the service's union heads.
As a result, the medics have started emailing their bosses pictures of "proof" of service.
The FDNY Local 2507, an FDNY EMS union in Whitestone, New York, issued a memo from its vice president Michael Greco on Tuesday telling the EMTs and paramedics it represents that the department would begin investigating all "10-100s" (the dispatch code for a bathroom break) that prevent personnel from responding to a "job," which is NYC EMS slang for 911 calls.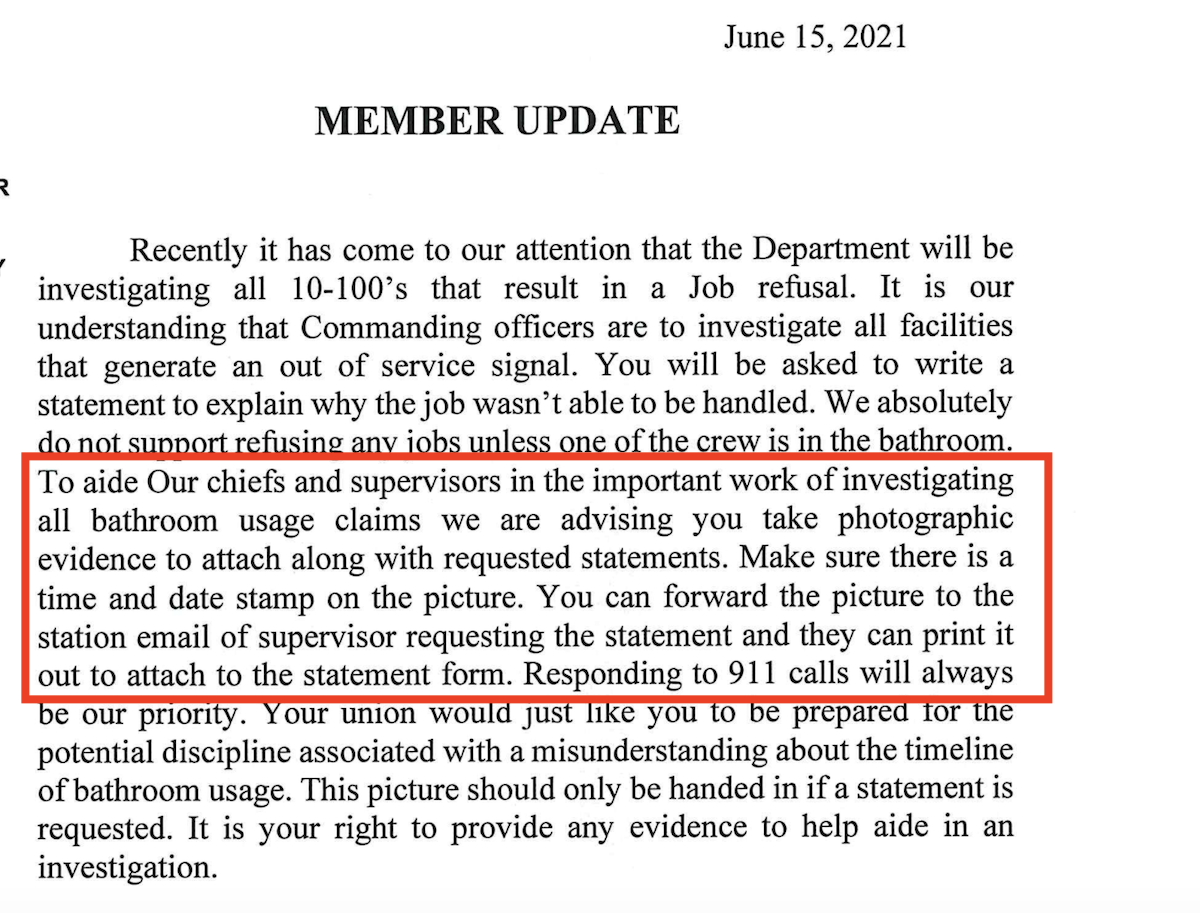 Greco was incensed, he said, when he learned that a woman in the ambulance service who had used two breaks in one day when menstruating had been questioned about her bathroom-break use.
"It really pissed me off," Greco said. "She was having a monthly issue which caused her to call in two of these [breaks] in a day, and she was questioned about it, and she felt mortified and embarrassed by having to explain to her bosses why she refused the job."
When EMS crews need a bathroom break, they can report a "10-100" code to their dispatchers, which puts them on a 20-minute hiatus from responding to calls (though units can be tapped for cardiac arrests, unconscious persons, and other high-priority calls during those breaks).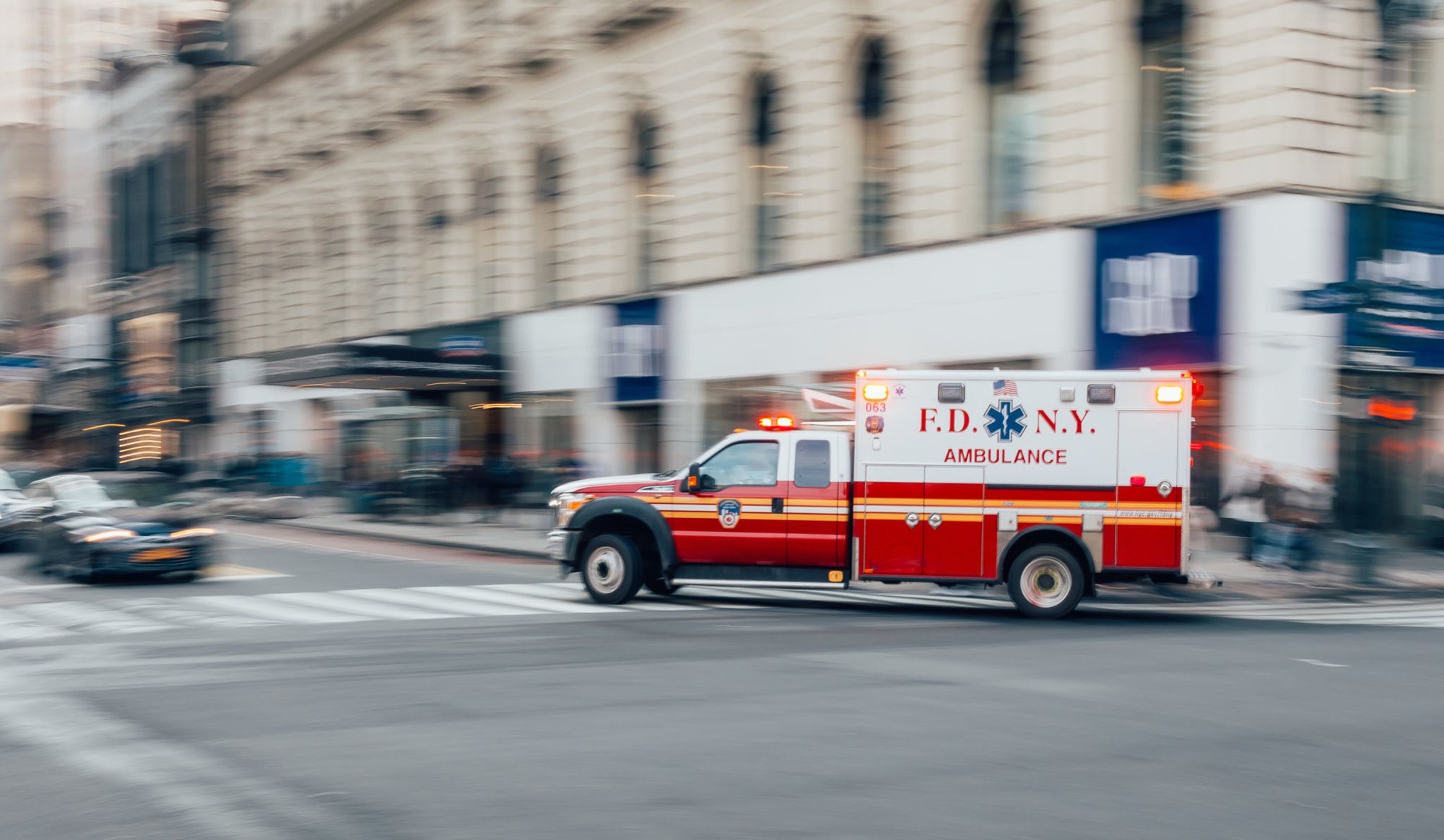 Greco told Coffee or Die Magazine that FDNY command staff had recently started digging into the number of 10-100s being called in by the EMS staff.
"I guess the command has done some digging and tallied up the amount of times jobs were refused over a particular period. So, it's an arbitrary number," Greco said. "I mean there's no real context on if it's 300, if it's 100, if it's 400, We don't know what they're comparing it to in order to know if this is excessive or if it is not excessive."
FDNY officials did not respond to emails from Coffee or Die Magazine asking for comment on Greco's memo and ongoing 10-100 investigations.
For years, the union has been requesting a unique 10-minute-break code that EMS can use once per shift, Greco said. The department has refused to consider it, Greco said. Now, he's wondering whether women within the department will file an Equal Employment Opportunity Commission violation complaint.
In his memo to union members, Greco said, in order "to aide Our chiefs and supervisors in the important work of investigating all bathroom usage claims we are advising you take photographic evidence."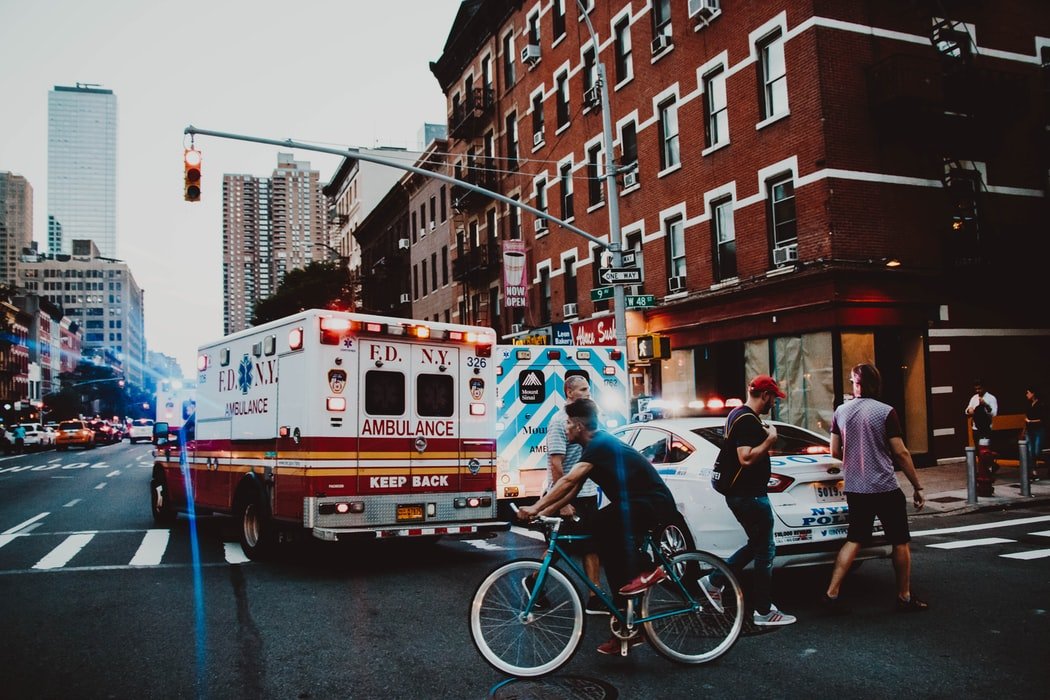 That line, Greco insisted, did not mean that EMS personnel should literally take pictures of their own bowel movements. Rather, he said, he believed medics should take a picture of the building they were stopping at or the door of the bathroom before going into it.
However, many medics may already be taking Greco's advice literally.
Coffee or Die spoke with Joseph Lieto, a former FDNY paramedic who has remained in touch with many people in the FDNY. One lieutenant's email, the former medic said, is filling up with dispatches from EMS crews "documenting" their, uh, on-duty output.
"He already has pictures coming in," Lieto said. "He doesn't love it."
The FDNY has already threatened to legally charge people for sending disturbing pictures to supervisors, Greco said, which he found to be a double standard.
"I just find it funny that asking somebody about their bathroom usage is not inappropriate, but if they were to hand them a picture of something in the toilet, [that] is probably inappropriate," Greco said. "You know a good supervisor, no matter how disgusting the evidence might be, should take all evidence into account when making any sort of disciplinary action."
Read Next: WATCH: The Brown Water Navy and Swift Boats of Vietnam