José Castellanos was in his mid-30s and had served in the New York Police Department (NYPD) for 15 years, both as a patrol officer and a detective. He was a seasoned officer but was now stepping into new shoes that were much more challenging to walk in — those of a hostage negotiator.
Castellanos' first call as a negotiator proved just how challenging the job can be and how high the stakes can get. He was sitting in a truck, or what Castellanos calls "the box," his helmet and vest next to him. The male subject he was trying to talk down was a block and a half away, locked inside his home.
Park Slope, Brooklyn, was a nice, low-crime neighborhood — good schools, nice restaurants, and the American flag on near constant display in front of the neighborhood's quaint brownstones. But today, SWAT was on the street, three blocks had been sealed off, and neighbors were asked to leave their homes until the situation de-escalated.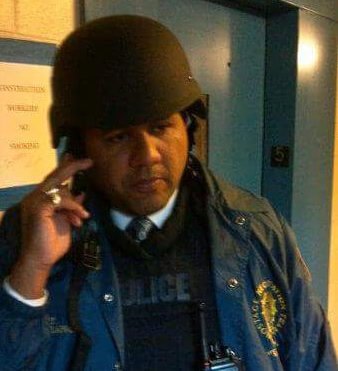 Earlier in the day, the 33-year-old male who was now the center of attention had pulled a knife on his mom. That wasn't the x-factor that brought the cavalry out, though.
"The guy worked cleaning residential and commercial establishments. Every so often, he would come across an item that was being thrown out. In one particular job, he wound up finding a shotgun," Castellanos said. "His parents had no idea he had a gun."
After work, the male got in a fight with his parents, which is when he pulled a knife on his mother. The guy's mom called the police for help. When they arrived and proceeded to enter the residence, they heard a gunshot. Everyone went for cover, and Castellanos needed to engage the man quickly.
It's a dancing game — you go two steps forward, one step back.
"Now, it's just a matter of him picking up the phone and engaging in anything. You research and ask questions: How did he do in school? You're searching for anything and everything. You want a positive trigger and to calm him down," Castellanos said.
Law enforcement could see inside the man's house, but he was unaware of it. Castellanos was looking at an old arrest photo, wondering what he could pull from it. "As a negotiator, you try to find anything, so I said 'tell me about the scar on your face'." If Castellanos could get him to divert, he might be able to convince him to rethink what he's doing.
Castellanos wanted to let the man know that he cared by asking him about his problems.
"It's a dancing game — you go two steps forward, one step back. I always liked to be funny but never to insult their intelligence or clown them," Castellanos said. "There are key words they will use if they are going to take their life. They talk to you like it's their last will and testament."
The subject rambled, and although it was clear he had been drinking, he was fortunately not under the influence of drugs. He didn't have any major financial debt either, so it seemed the subject usually lived a normal, somewhat stable life. Was taking his mother hostage an anomaly?
"When it came down to it, he was 33 and living at home. He wasn't supporting his parents, they were supporting him, and he felt that he didn't have enough to give for anyone, and just thought less of himself," Castellanos recalled.
As with any family, the parents wanted their son to come out safe and unharmed. The mom asked Castellanos if he would promise to bring her son back alive. He told her that he would do what he could.
With a hostage negotiation situation, there are a lot of people who want to help out or broadcast the situation. Castellanos had to call the phone company to get them to shut down the grid in the area because relatives kept calling the guy inside. He also had to get him a dedicated phone.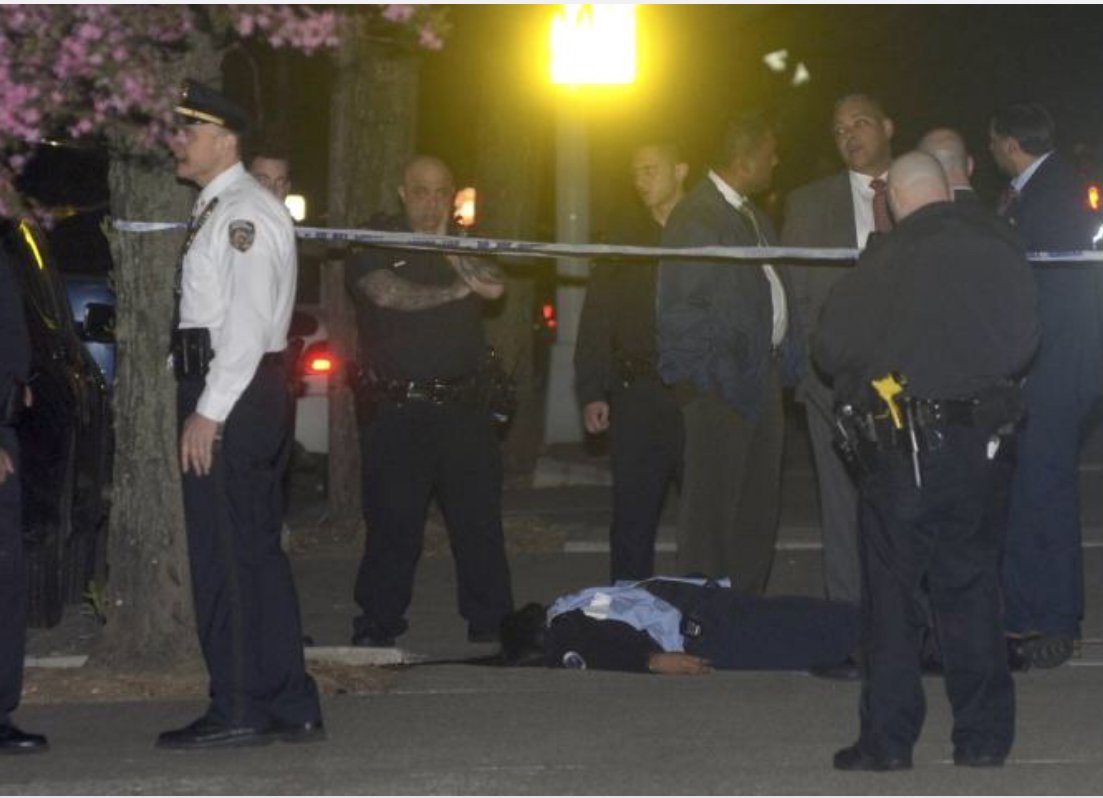 After about seven hours of talking about everything from childhood to their present lives, the guy decided to give up and not harm himself or anyone else. It was a great success because at one point he had the shotgun to his chin.
"He said, 'I like you so much, there's something about you, the way you talked to me, I'd love to get a hug from you,'" Castellanos mentioned.
The hostage negotiator had a funny response: "I'm not going to date you, but I'll give you a hug."
The man wanted to know what to do with the shotgun. Recalling some things he'd seen on TV, he asked Castellanos if he should carry it above his head. He was told to just leave it on the floor. Police cuffed him, and he got the hug he wanted from the NYPD negotiator. The mom and dad gave Castellanos hugs, too.
As far as the subject, there wasn't anything about him that would have led someone to believe he would snap one day.
"You would have never guessed," Castellanos said. "He came from a beautiful family with wonderful parents."
After saving his first one, Castellanos spent 10 years and 10 months as a hostage negotiator for the NYPD.
"You have to understand that you aren't going to save everyone, but I'm happy I was able to save my first," Castellanos said. "I still remember it like it was yesterday."