A New York City Police Department police officer was struck and killed by a drunk driver as he directed traffic on a freeway early Tuesday morning. Officer Anastasios Tsakos was a 14-year veteran of the NYPD, assigned to a highway patrol unit in Queens.
"He did everything right in his life for us," New York Mayor Bill de Blasio said. "He is dead because of other people's negligence."
Tsakos — a husband and father of two children, a 3-year-old and a 6-year-old — was struck close to 2 a.m. Tuesday morning. He was directing traffic around the scene of an earlier fatal crash on the Long Island Expressway in Queens near the Clearview Expressway. In that earlier crash, NYPD Commissioner Dermot Shea said at a morning press conference, the car had begun to burn and NYPD officers had broken the car's windows to pull passengers to safety. Tsakos, he said, was not involved in that initial response.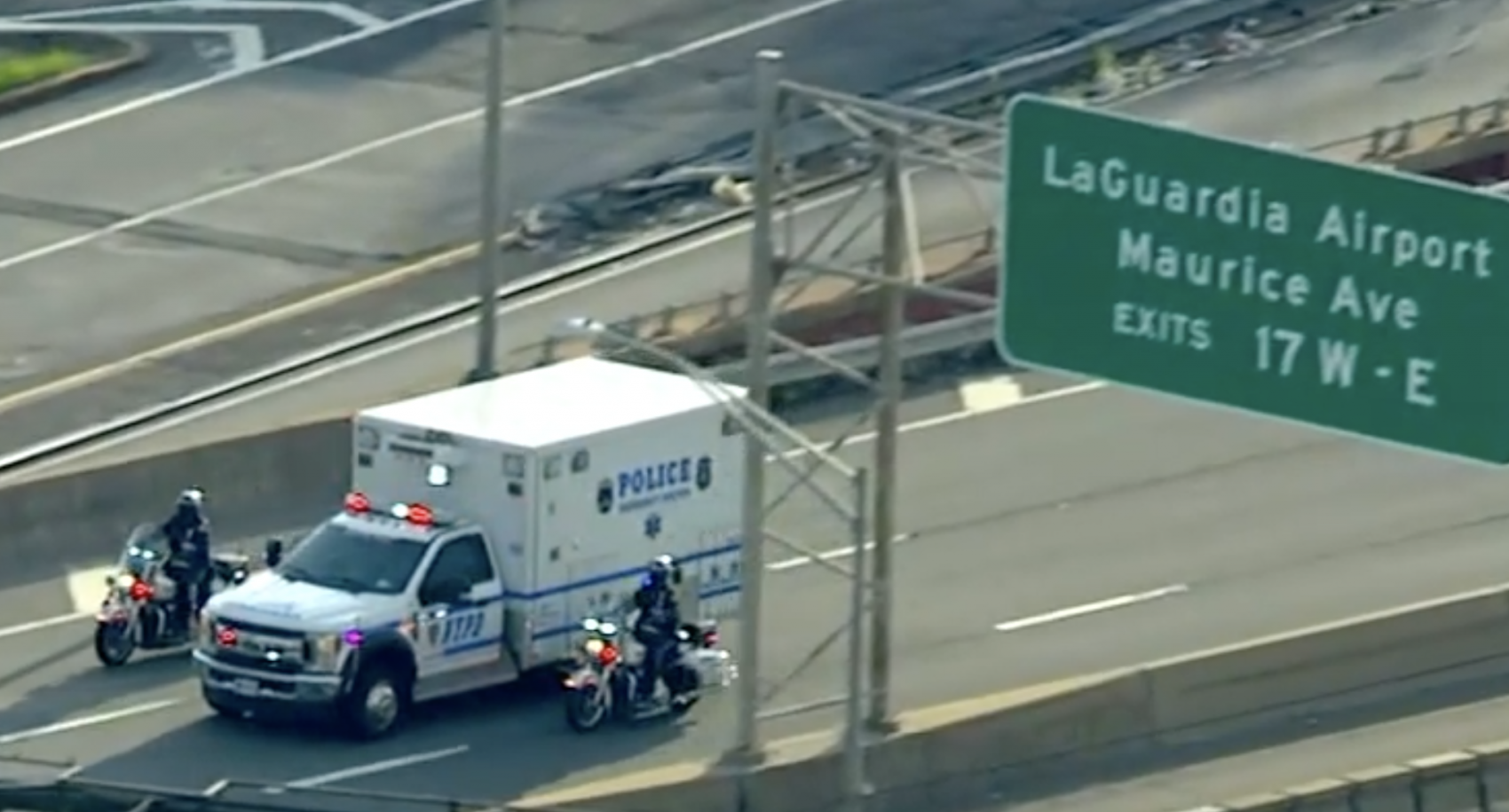 As Tsakos directed traffic, Shea said, a driver on the freeway lost control of her car, "striking him head-on." The woman driving the car, Shea said, is now facing a charge of vehicular manslaughter and a slew of other charges stemming from driving drunk and without a license.
Patrick Lynch, president of New York City's Police Benevolent Association, said Tsakos had been a favorite among his fellow police officers. "In the police department, there's two compliments you can give a fellow police officer that top no other," Lynch said. "He's a cop's cop, and he's a good guy. And you heard them both in this emergency room. Yes, he was a good guy."
Also in Queens, police arrested a man Monday after he appeared to swat a detective with a long plastic stick on a sidewalk in the middle of the day. The Detectives' Endowment Association released video of the attack, which begins as a calm, unremarkable scene of a detective filling out paperwork on a sidewalk.
A man approaches the detective from behind and slaps him with a long stick, which police say was plastic. A number of police, who initially appear confused at the random attack, soon chase the man across an intersection.
Update, 9 a.m., April 28: This post has been updated to include video provided by the NYC PBA.
Read Next: Columbus Police Release Shooting Video Within Hours of Incident