Federal officials have arrested and charged a New York City Police Department officer who they say was a Chinese spy, underscoring what the Department of Justice said is a pernicious effort by Beijing to monitor Chinese citizens and Tibetans living in the US.
A criminal complaint was unsealed in a New York federal court on Monday against NYPD officer Baimadajie Angwang, 33, who is also an Army reservist and Marine Corps veteran.
"This case serves as yet another reminder that China represents the biggest counterintelligence threat to the United States and that the FBI and our partners will be aggressive in investigating and stopping such activities within our nation," said Alan Kohler, assistant director of the FBI's Counterintelligence Division, in a Department of Justice release on Monday.
Authorities arrested Angwang on Monday and charged him on multiple counts, including illegally working as a foreign agent, wire fraud, and providing false statements during a security clearance investigation. If convicted, Angwang faces a maximum sentence of 55 years.
"Today's arrest shows that no one — especially one sworn to uphold the law — is immune from prosecution for illegal acts on behalf of foreign governments," Acting United States Attorney Seth DuCharme said in the Justice release.
Angwang served as a Marine from 2009 to 2014, including a tour in Afghanistan in 2013, according to military records cited in multiple media reports. He began service in the Army Reserve in 2014 and is a staff sergeant assigned to Fort Dix, New Jersey, in an airborne civil affairs battalion. He holds a secret security clearance.
An ethnic Tibetan from China who is a naturalized US citizen, Angwang sought asylum in the US, claiming he had been arrested and tortured in China due in part to his Tibetan ethnicity, court documents said.
"As alleged in this federal complaint, Baimadajie Angwang violated every oath he took in this country. One to the United States, another to the U.S. Army, and a third to this police department," NYPD Commissioner Dermot Shea said in the Department of Justice release.
On Beijing's behalf, Angwang allegedly reported on the activities of Chinese citizens in the New York area, spotted and assessed potential intelligence sources within the Tibetan community in New York and elsewhere, and provided Chinese officials with access to senior NYPD officials through invitations to official events, Monday's criminal complaint said.
Angwang joined the New York City Police Department in 2016 and is part of the department's community affairs unit based in Queens. Previously, he served as a patrol officer and was a member of the crime prevention unit for the 111th Precinct in Queens. He is currently suspended, according to media reports.
"State and local officials should be aware that they are not immune to the threat of Chinese espionage," Assistant Attorney General for National Security John Demers said in the release. "According to the allegations, the Chinese government recruited and directed a U.S. citizen and member of our nation's largest law enforcement department to further its intelligence gathering and repression of Chinese abroad."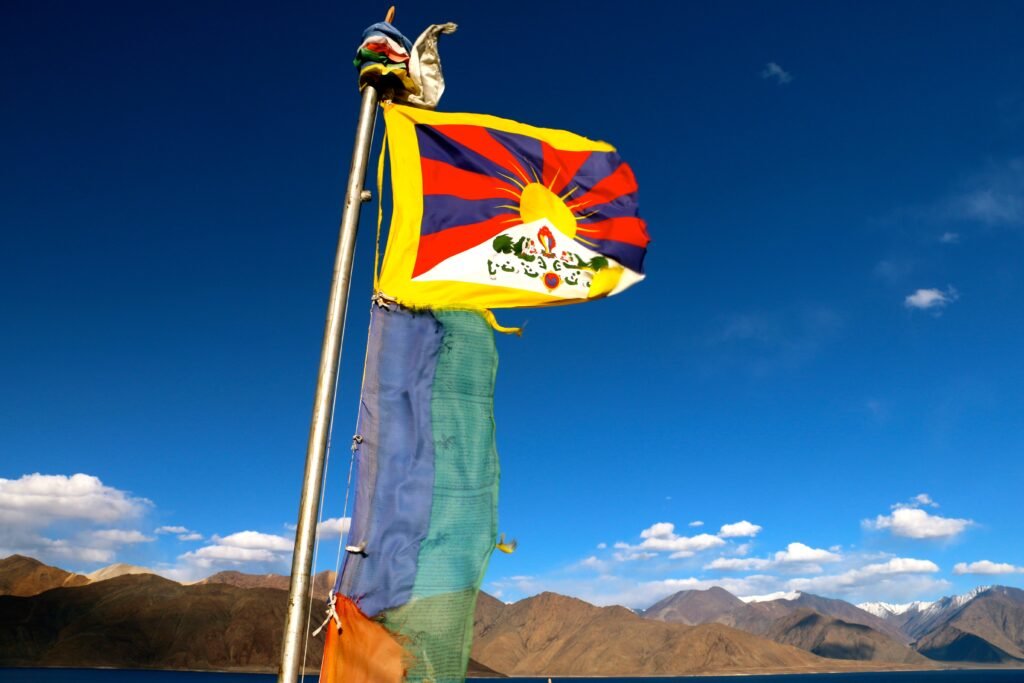 Beginning in 2014, Angwang allegedly began contacting officials at the Chinese consulate in New York City, according to the criminal complaint filed Monday. In 2018 he allegedly began contact with his so-called handler, whom he called the "Boss."
One of Angwang's handlers allegedly worked for the China Association for Preservation and Development of Tibetan Culture, a division of China's United Front Work Department, or UFWD. According to Monday's criminal complaint, the goal of this organization is "neutralizing sources of potential opposition to the policies and authority of the [People's Republic of China]."
The federal court document added: "To achieve these goals abroad, the UFWD seeks to co-opt ethnic Chinese individuals and communities living outside the [People's Republic of China]."
China invaded the sovereign country of Tibet in 1950. Since then, a Tibetan independence movement has called for the independence of Tibet and political separation from Beijing. The independence movement is largely supported by the diaspora of ethnic Tibetans worldwide, including those in the US.
According to the criminal complaint, Angwang allegedly told his Chinese handler he wanted to bring "glory to China" by getting promoted through the police department. To that end, Angwang allegedly sought to recruit Catholics, Muslims, and those of Hui ethnicity in the Tibetan community to be Chinese agents. He suggested that issuing 10-year visas to Tibetans living in the US might make them easier targets for recruitment as intelligence "assets" for China.
Angwang also allegedly invited one of his handlers to the NYPD's annual Asian Jade banquet.
"This is the definition of an insider threat — as alleged, Angwang operated on behalf of a foreign government, lied to gain his clearance, and used his position as an NYPD police officer to aid the Chinese government's subversive and illegal attempts to recruit intelligence sources," FBI Assistant Director-in-Charge of the New York Field Office William Sweeney said in a statement.
According to the criminal complaint, Angwang allegedly received several large wire transfers from Chinese agents in payment for his espionage activities. Officials said Angwang's father is a member of the Chinese Communist Party and a retired army member, his mother is a Communist Party member and a retired Chinese government official, and his brother is a reservist in China's People's Liberation Army.
Angwang's parents and brother all live in China. In 2016 Angwang allegedly wired $150,000 to accounts in China controlled by his brother and another individual.
When Angwang renewed his security clearance in May 2017, he allegedly failed to disclose his contacts with the Chinese consulate, as well as his espionage activities.
Today, Tibet is known as the Tibet Autonomous Region. Within its 474,000 square miles, ethnic Tibetans now live in an Orwellian condition of constant government overwatch and restricted movement. Tibetans are subject to arbitrary imprisonment and torture. Their sovereign culture, religion, history, and language are being systematically and deliberately erased in what the Dalai Lama, Tibet's exiled spiritual leader, has called a "cultural genocide" at the hands of China's Communist Party.
In 2008, protests against Chinese rule swept across Tibet in advance of the Beijing Olympics. During the protests, Tibetans sacked Chinese-owned businesses and attacked Han Chinese on the streets, underscoring simmering ethnic tensions inside the Tibet Autonomous Region.
Chinese authorities, who blamed the Dalai Lama for the unrest, reacted with a crackdown on Tibetans' freedoms and an increase in government surveillance to stamp out any vestiges of resistance. Some exiled Tibetans speculate that a renewed Tibetan independence movement could spark a chain reaction of secessionist movements in China's Inner Mongolia and Xinjiang autonomous regions.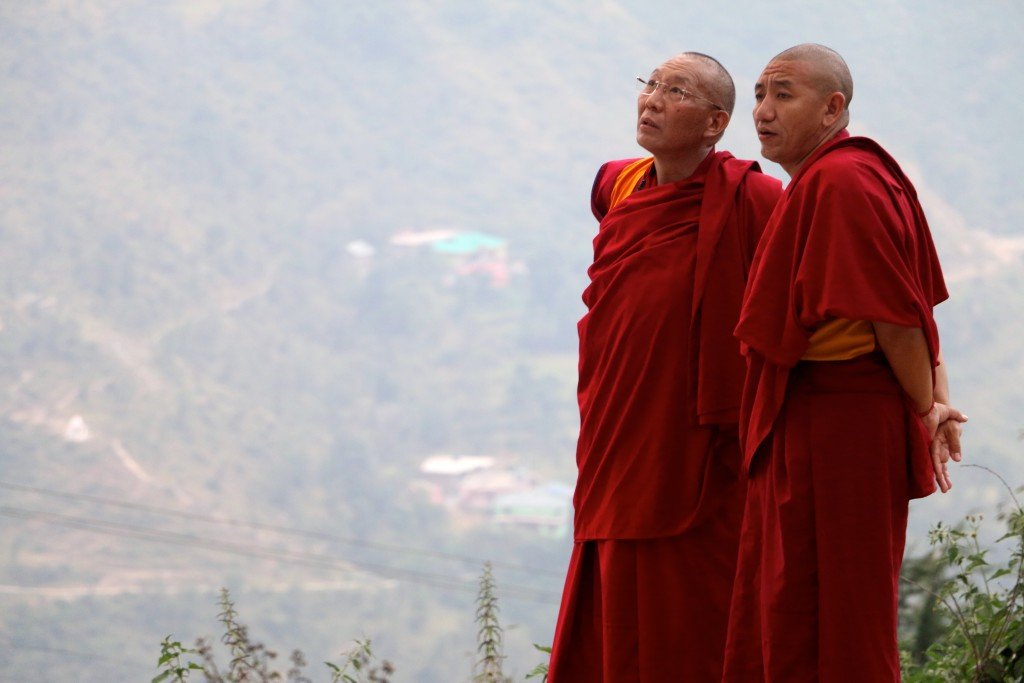 Human rights conditions in the Tibet Autonomous Region have consistently worsened since 2008, Tibetan diaspora groups say. However, Han Chinese living in the Tibet Autonomous Region are reportedly not subject to the same government surveillance and restrictions on movement under which ethnic Tibetans live, creating a state of de facto apartheid inside Tibet, US officials and human rights watchdog groups report.
In 1994, China banned photos of the Dalai Lama in Tibetan monasteries. Today, that ban extends to all Tibetan homes and even includes smartphones. Being labeled a "splittist" is grounds for imprisonment. Sometimes those who are arrested disappear with no explanation for years.
Escaping Tibet has always been perilous. The Dalai Lama required an armed escort of Chushi Gangdruk Tibetan guerrilla fighters for protection when he fled across the Himalayas into India in 1959. Today the Tibetan government-in-exile is based in Dharamshala, India.
In September 2006, Chinese border police shot dead a 17-year-old Tibetan nun, Kelsang Namtso, while she was crossing the Nangpa La Pass into Nepal with a group of Tibetan refugees. Namtso was only 20 minutes from the Nepali border. A Romanian mountaineer who was part of a climbing expedition on nearby Cho Oyu filmed the shooting.
Since 2008, increased Chinese border security as well as Chinese support and training for Nepalese border patrols have made it even harder for Tibetans to escape. According to Tibetan government-in-exile officials, after 2008 the annual number of Tibetan refugees crossing the Himalayas into India and Nepal decreased from roughly 3,000 to about 300 or 400.