New York City Police Commissioner Dermot Shea, along with Mayor Bill de Blasio, announced that two New York Police Department officers were wounded by gunfire while investigating a domestic violence incident Tuesday.
"I want to emphasize when it comes to protecting these innocent people, we depend on our officers. We need to be thankful for the work they do. Domestic violence in particular, it's so difficult, so unpredictable," de Blasio said during the press conference. "And yet we have officers who step forward and say, 'I'll take on that job because I want to save lives.' Okay, they saved that woman's life. I want to be crystal clear: Because those officers were there, that woman is alive. And I say God bless them."
On Tuesday morning, an unidentified 41-year-old female went to the NYPD's 105th Precinct station to report an alleged domestic violence incident that had happened the night before, involving herself and a male identified as Rondell Goppy, also 41. The female then went back to her residence, located in eastern Queens, New York, accompanied by two domestic violence prevention officers. Goppy was not present when they arrived at approximately 12:40 p.m.
Around 12:46 p.m., Goppy entered the home and opened fire at the two officers, who immediately returned fire at him. Both officers were struck by gunfire; one sustained gunshot wounds to both hands, and the other a gunshot wound to the right upper thigh that fractured the officer's femur. The wounded officers were transported to the Jamaica Medical Center and are reported to be in stable condition.
The shooter was pronounced dead at the scene; Shea said it was not clear how many times Goppy had been shot at the time of the press conference. Two firearms belonging to Goppy were recovered at the scene, and a third firearm was recovered from a separate location.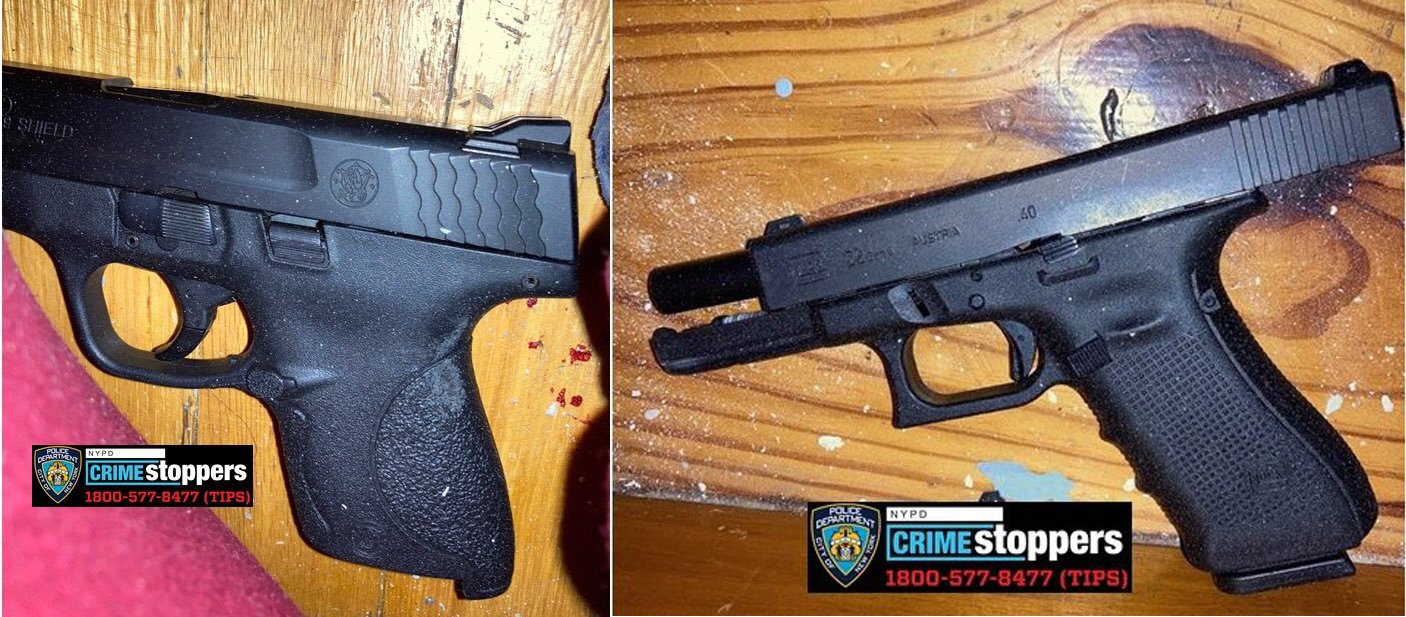 "Those that disrespect police officers, those that want to say, 'Let's defund them, let's take them out of every different type of job,' here's an example," said Patrick Lynch, the president of the Police Benevolent Association of the City of New York, at the press conference. "It's an example of a domestic dispute. It's an example of when the police officers walk in, they get shot at. What would happen if the police officers weren't there? […] What would happen if a social worker was there?"
The two wounded officers have not yet been publicly identified, but Shea said one has served with the NYPD for 14 years and the other for six.
According to preliminary information revealed in the investigation, Shea said, they have not found any criminal history for Goppy, who was a "peace officer" for the City University of New York. He said that there had been multiple calls at this address for domestic disputes in the past but did not specify how many.