Americans celebrate all races, religions, cultures, and creeds in order to remember, reflect, and learn from our ancestors' trials and tribulations. Since 1976, every U.S. President has recognized the month of February as Black History Month, an ode to Harvard Historian Carter G. Woodson who created "Negro History Week" 50 years prior. The focus promotes the contributions and achievements of African Americans to society.
The month encourages people to remember the rebels, the war heroes, the people who were determined to make a difference and provoke change. The most notable — and recognizable — names are Martin Luther King Jr. and Malcolm X for their influence in social justice; athletes like Jackie Robinson for breaking baseball's color barrier and Ernie Davis for becoming the first African-American Heisman Trophy winner; and war heroes from all-black units such as the 2nd Ranger Infantry Company during the Korean War and the Harlem Hellfighters during World War I.
Queen of the Washington Underworld
The outcasts, troublemakers, and misfits are just as notable but often overlooked for their contributions to American history. Odessa Madre was one of these outcast troublemakers. She was dubbed "The Lady Al Capone of Washington, D.C." and the "Queen of the Washington Underworld," but she often went by Madre, which is what appeared on the license plate of her brand-new $10,800 Lincoln Continental that she purchased in 1968 after one of her many stints in the clink.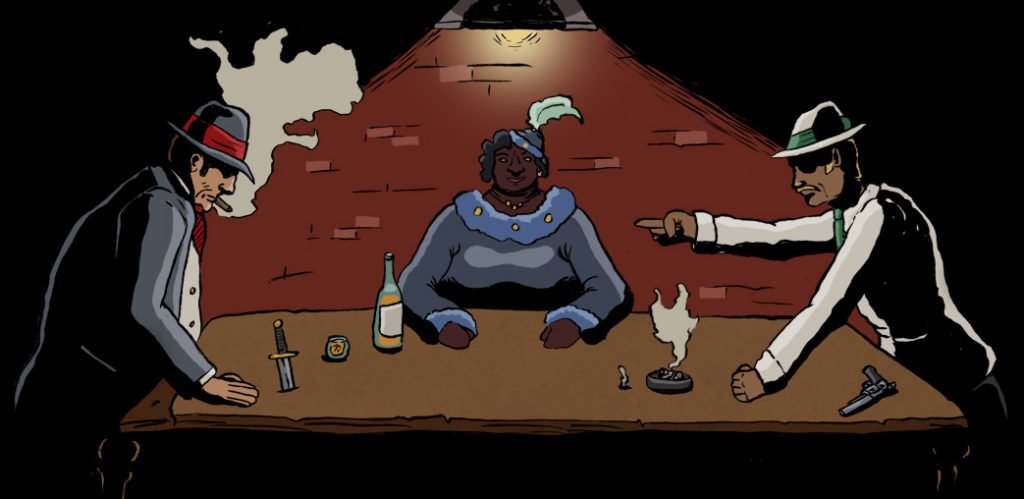 Madre was a peculiar figure in her community and operated in male-dominated circles for nearly 50 years. She walked with an aura of class and sophistication, but she ran dodgy establishments to fuel her fortune. She was highly intelligent, wise in the streets and by the books. After graduating from Washington's elite Dunbar Senior High School with honors in 1925, she began her life of crime at 17 because she knew that crime paid well. Referring to the other students at her school, Madre told Washington Post reporter Courtland Milloy, "They called me the 'the big, black mutha with television eyes.'"
In the book "Sister Circle: Black Women and Work," the authors wrote, "To pursue a college education would have required Madre to join the Washington elite who had rejected her repeatedly. … Moreover, she would have found the underground world far more accepting of her homosexuality."
Madre checked all the boxes to make her an outsider in upper-class circles: she self-described as ugly, was on the heavier side, and her flamboyant personality rubbed some the wrong way. And yet, she thrived in the criminal environment for decades, which is largely due to the fact she grew up amongst the split neighborhood of Cowtown (a name given because cows frequented small alleyways and were seen on every street corner) — half Irish and half black. The blacks and the Irish never fought each other, but they did fight together in the "Great Rock Chunkin Wars" against the Italian and German kids who lived on the other side of town.
These early relationships helped her crime syndicate grow into an empire because many of her Irish childhood friends went on to become captains, lieutenants, and powerful figures who filled the ranks of the Metropolitan Police Department.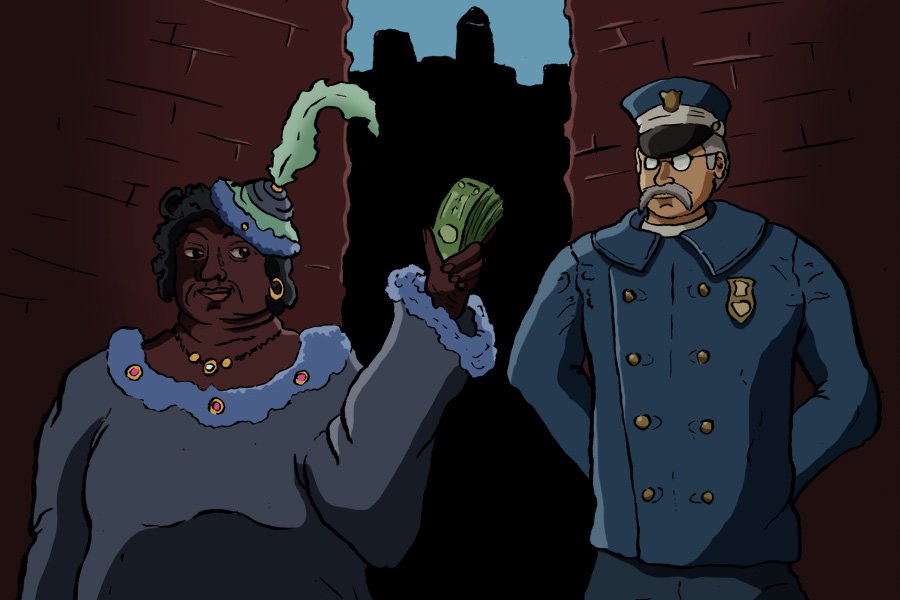 Madre knew all the big-name gangsters in the city, and her connections in law enforcement looked the other way to her activities. She set aside "ice," or protection payments, and said to Milloy, "You know, I practically ran that damn police department. I don't know how many thousands of dollars I gave [Pat] O'Shea [a former superintendent of the police and childhood friend] to stay out on the streets."
Another police detective, Robert Lee, who worked undercover vice during the 1960s, said she was able to reign for so long because of her ability to keep the peace amongst crime lords — and her overly generous pockets. "She was known as a counselor in the mob. She mediated disputes between blacks and whites, a referee. She kept a lot of people from getting hurt," Lee told the Washington Post in a 1980 interview.
Friends in High Places
During her heyday in the 1930s and '40s, she was earning $100,000 a year running a bookkeeping gambling business on the side, controlled narcotics rackets, sold bootleg whiskey per shot, or "Jill," at her "Jill Joint," and managed up to six brothels at one time. Her most prominent venture was amusing notable celebrities at her infamous nightclub, Club Madre, located at 2204 14 Street. NW. Today, that address houses a Bank of America and a smaller restaurant that offers Asian cuisine, a far cry from the atmosphere that once entertained the likes of rising jazz pianists Count Basie and Nat King Cole and professional boxer Joe Louis.
'If you show 'em that money — if you got a wad, honey, they'll suck up to ya like you was a Tootsie Roll.'
Madre flaunted her style with charisma, leaving a wake of women, or "yella gals," within her entourage dangling from her arms when she entered the room. One rumored fling suggested that raunchy, ahead-of-her-time comedian Moms Mabley and Madre were lovers behind the scenes, while others suggest they were like sisters. Her extravagant parties would make the Wolf of Wall Street blush. One police source that spoke in court while monitoring two court-ordered wiretaps in Madre's home later said, "as a matter of course, Miss Madre set out a number of bowls of cocaine, heroin, and marijuana for her guests' pleasure." But when prodded in a later interview, Madre corrected that assessment: "Everybody knows I can't stand them reefers."
Downfall
Even though Madre supported the poor with gifts, clothes shoplifted by boosters and wrapped nicely for disadvantaged children, and handfuls of cash, people started taking advantage of her kindness toward the end of her reign. The free passes from her hired help in the police department were exposed by 1952 when the Kefauver Committee cracked down on the corruption and Madre's underbosses' funnelled payments were revealed.
"Somebody had to give 'em money," Madre once said. "If anybody was lucky enough to be able to get protection, it was because they was lucky enough to have my recommendation to the police. That's how it worked. I would tell the police if you were okay, and if it was going to be worth their while. Then you give me the money — and I would make the drop. They wouldn't take it from anybody."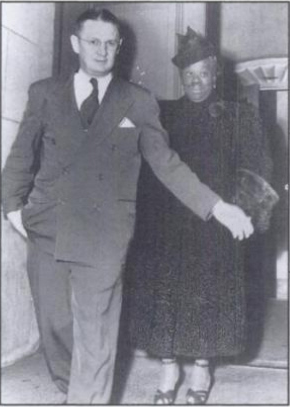 A common understanding of the criminal lifestyle is that if one continues down that path long enough, they will end up dead, broke, or in prison. Starting in 1932, Madre was arrested 30 times on 57 charges and spent a total of 13 years in jail, seven of those in federal prison beginning in '61. She fought to keep her freedom for the next decade, but old habits die hard. She retired from the streets and died in 1990, broke at the age of 83. Her "friends" and all the people she once looked out for managed to scrape together a mere $51 for her funeral. Her family didn't claim her body for eight days, but W.H. Bacon of the Bacon Funeral Home stepped in.
"She helped a lot of people," Bacon said. "She deserved better. She gave me money to bury folks throughout the years."
Before Madre died, Milroy asked her if it was all worth it. "If you show 'em that money," Madre responded, "if you got a wad, honey, they'll suck up to ya like you was a Tootsie Roll."