A Marine Corps panel will meet Tuesday, Jan. 4, to determine whether Lt. Col. Michael J. Regner should be discharged over the deadly sinking of an Assault Amphibious Vehicle, or AAV, off the coast of California in July 2020.
Sixteen service members attached to the 15th Marine Expeditionary Unit were returning to the USS Somerset after a training exercise near Camp Pendleton when their AAV sank on July 30, 2020, killing eight Marines and one Navy corpsman.
Regner was relieved of his command of Battalion Landing Team, 1st Battalion, 4th Marines, in October 2020.
The Board of Inquiry, composed of three officers, will decide if Regner should be discharged and possibly lose retirement benefits and privileges, The Associated Press reported. The hearing could last up to four days.
Regner was the first of two officers fired in the wake of the accident. Last year, Col. Christopher J. Bronzi, who supervised Regner, was relieved of command of the 15th Marine Expeditionary Unit. Several Navy personnel faced administrative action due to the disaster, but none lost their job. The families of the deceased service members also filed a lawsuit against the AAV manufacturer, BAE Systems.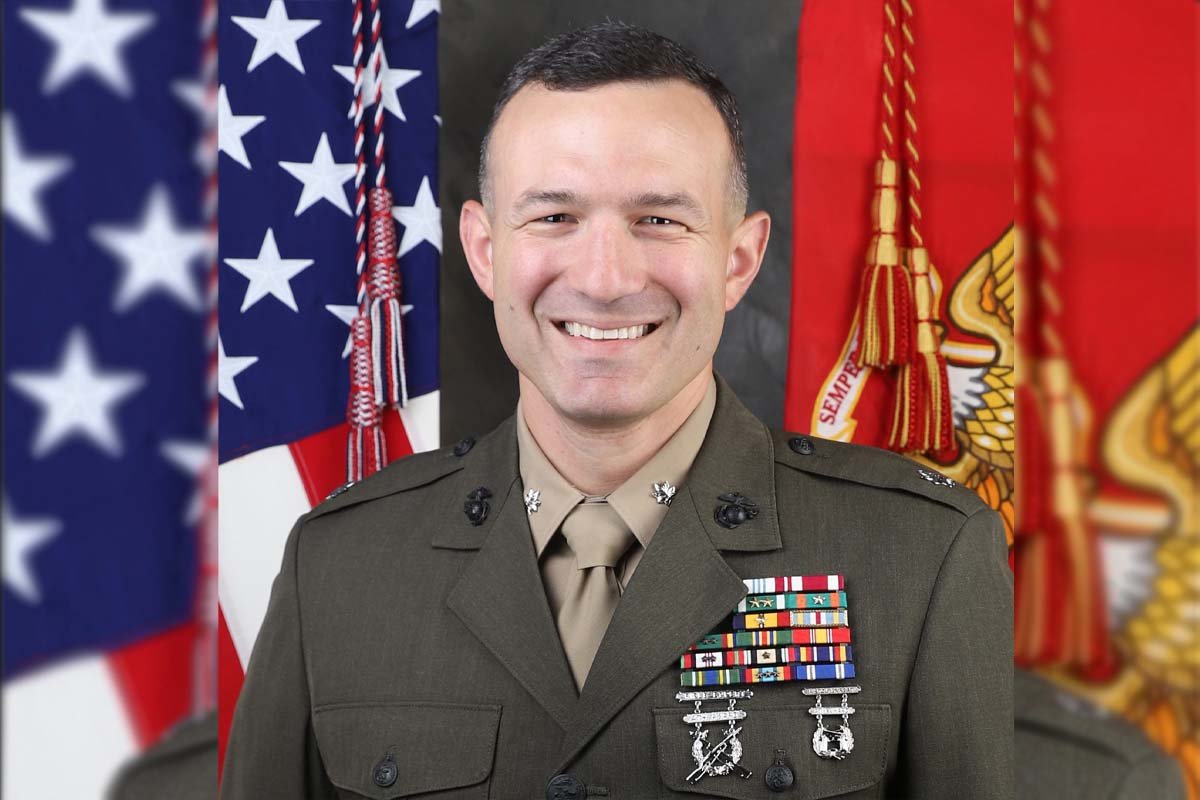 An investigation by the Marine Corps found the aging and poorly maintained vehicle began taking on water shortly after leaving San Clemente Island, causing the radios and electrical system to fail. The emergency lights in the vessel did not function, leaving troops using cell phone lights and fumbling in the dark to find the upper hatch. Shortly after they opened the hatch, a wave swept over the AAV, flooding the compartment and rapidly sinking the vehicle.
According to Marine Corps documents, the AAV had "two specific areas of watertight integrity" that should have "deadlined" the vehicle and excluded it from training missions. However, the report pinned much of the blame for the nine deaths on the AAV's vehicle commander — who stood on top of the slowly sinking craft for 20 minutes and waved a distress flag — for waiting too long to order the evacuation of embarked troops.
Subsequent investigations into the accident revealed a history of poor training and safety practices within the fleet.
"It's really a culture thing that the track is going to have water in it, and it doesn't matter," a Marine who served aboard AAVs from 2008 to 2013 told Coffee or Die Magazine last year. "From the beginning when you're at the 'schoolhouse' it's ingrained in your head that the track is going to take on water, that it's not a big deal."
The AAV was the service's primary troop landing vehicle for decades, able to carry upwards of a dozen Marines onto a beach from a larger troop carrier offshore. But the Marine Corps announced in December that it would retire AAVs from water operations. The carriers will still be used on land.
Read Next: