A Michigan man who allegedly bragged online that he "Fucked those cops up" during the Jan. 6 Capitol Hill riot has been arrested for attacking police officers with chemical spray, federal filings reveal.
According to a charge sheet unsealed Wednesday, Dec. 8, Tim Levon Boughner, 41, was caught on body-worn camera footage assaulting multiple Metropolitan Police Department officers while lawmakers inside the Capitol prepared to certify the Electoral College vote and make Joe Biden the next president.
Boughner was arrested Tuesday and was slated for an initial appearance before a federal magistrate in Michigan Thursday, according to court filings. Coffee or Die Magazine's attempts to reach Boughner by phone and email were not successful. No attorney is named for him on the court docket.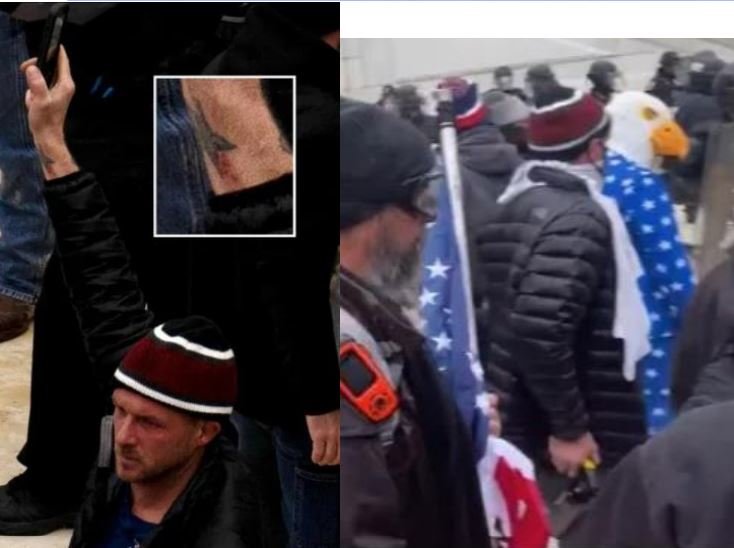 A resident of Romeo, Michigan, Boughner faces nine charges, including assaulting police officers, civil disorder, and obstruction of an official proceeding.
FBI agents traced a photographed fist on a pepper spray canister to Boughner thanks to his distinctive ink: A five-point star decorates the inside of his right wrist, and a similar star with a dragon on the inside plays across his left wrist.
Initially, he was known to the FBI only as "BOLO AFO-337," the man inside a swarm of protesters who were throwing objects and spraying police officers with chemical substances. Then, a tip took the FBI to a series of Facebook posts allegedly linked to Boughner. His cellphone pinging off nearby towers also purportedly placed him on the Capitol grounds at the time of the riots.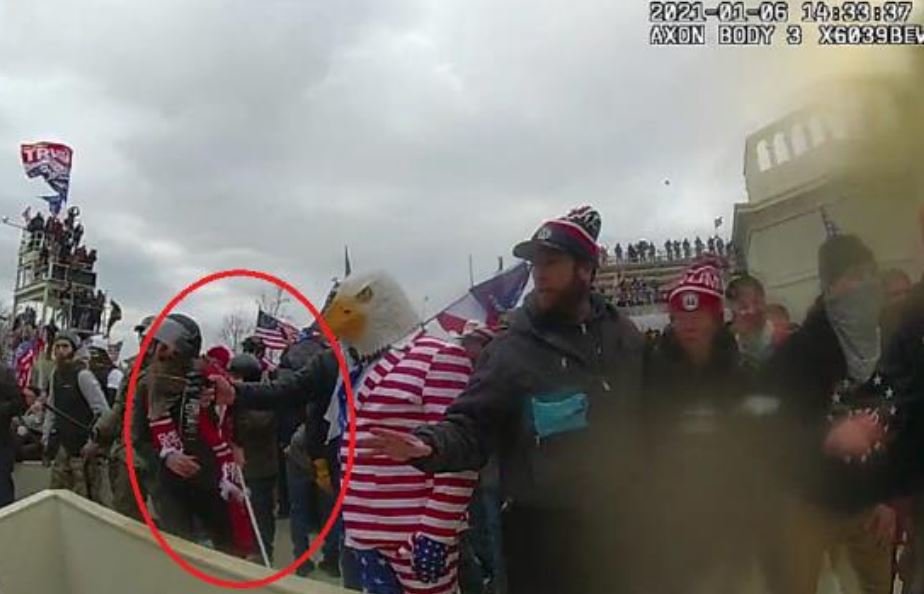 According to his criminal complaint, a YouTube video also showed Boughner spraying at a line of law enforcement officers, acts which agents believe are replicated on the Metropolitan Police body-cam footage.
Boughner's Facebook account allegedly showed his rising radicalization in the wake of the Nov. 3, 2020, presidential election that saw Biden defeat incumbent Donald Trump.
On Nov. 8, 2020, Boughner allegedly posted "Trump 2020. This aint over." Twenty days later, he reportedly added that Trump "won't be leaving for 4 more years." On Dec. 8, 2020, he vowed "stupid Biden will not be president," according to the court filings.
On Dec. 20, 2020, Boughner allegedly warned that unspecified social forces were trying to keep people "blind on what is really happening in our country. I can't believe I'm saying this but we are going to be at war. USA will be dealing with all the evils in this world. They tried to use the flu [to] steal our country."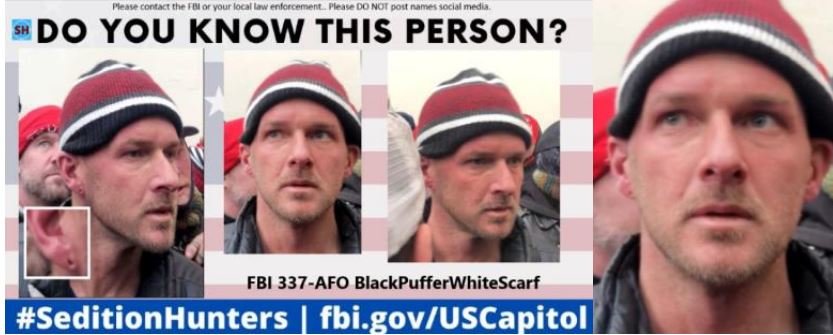 Three days before the riot, he supposedly wrote to another person that he was going to Washington DC and might "even get lucky and stomp some ass. Lmao." On Jan. 5, he purportedly added, "I'm on my way to Washington DC. To make sure Biden's doesn't become president."
After the riot, Boughner allegedly never stopped posting on Facebook. Prosecutors said that, on Jan. 6, Boughner had indicated that a protester next to him in the crowd "got the rubber bullet," but Boughner "grabbed a can from them and started spraying. I got it on video lol."
He also purportedly told his Facebook friends that, during the "wild" demonstration, he and others "made it to the senate floor till National guard started fight back." He allegedly added, "Fucked those cops up."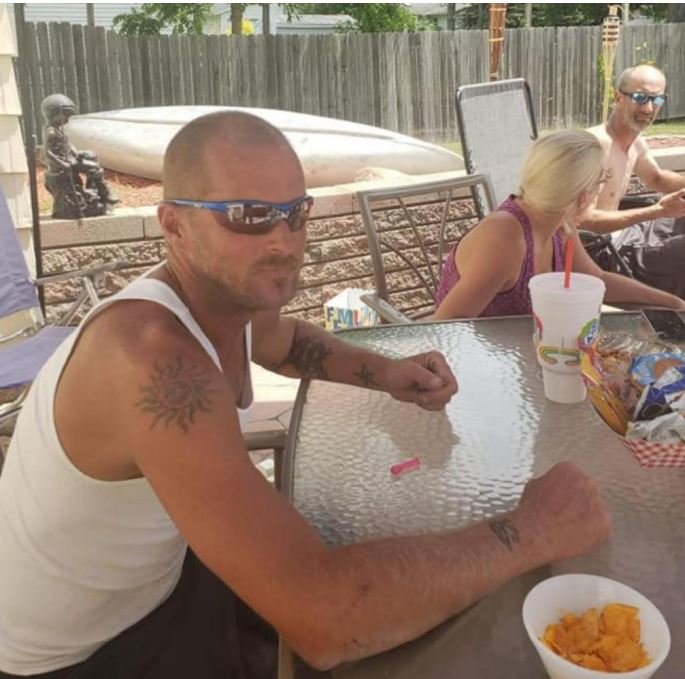 On Feb. 17, he posted, "I still don't know how I ended up on the capital steps having a pepper spray fight with the capital police," according to his criminal complaint.
The Justice Department announced Wednesday that Boughner and more than 220 other protesters have been charged with assaulting or impeding law enforcement. That's a little under a third of the 700 people arrested so far in connection with the breach of the Capitol.
In April, Capitol Police union Chairman Gus Papathanasiou estimated that at least 140 US Capitol Police and Metropolitan Police Department officers were injured during what he termed the Jan. 6 "insurrection."
Read Next: