Two police officers were shot Wednesday night in downtown Louisville, Kentucky, after protests decrying the killing of Breonna Taylor turned violent.
Protesters took to the streets in cities all over the country after Kentucky Attorney General Daniel Cameron announced Wednesday afternoon that a Jefferson County grand jury charged Detective Brett Hankison with three counts of first-degree wanton endangerment for his role in the operation that resulted in Taylor's death.
Downtown businesses were boarded up, and the Louisville Metro Police Department chief ordered a state of emergency ahead of Cameron's announcement. All days off and vacation requests for LMPD officers were suspended as the department braced for widespread civil unrest.
"Downtown is all concrete barriers and fencing," an LMPD officer told Coffee or Die Magazine before protests kicked off. "Every officer is working." He said all officers at the state and local level were in Louisville along with 900 Kentucky National Guardsmen.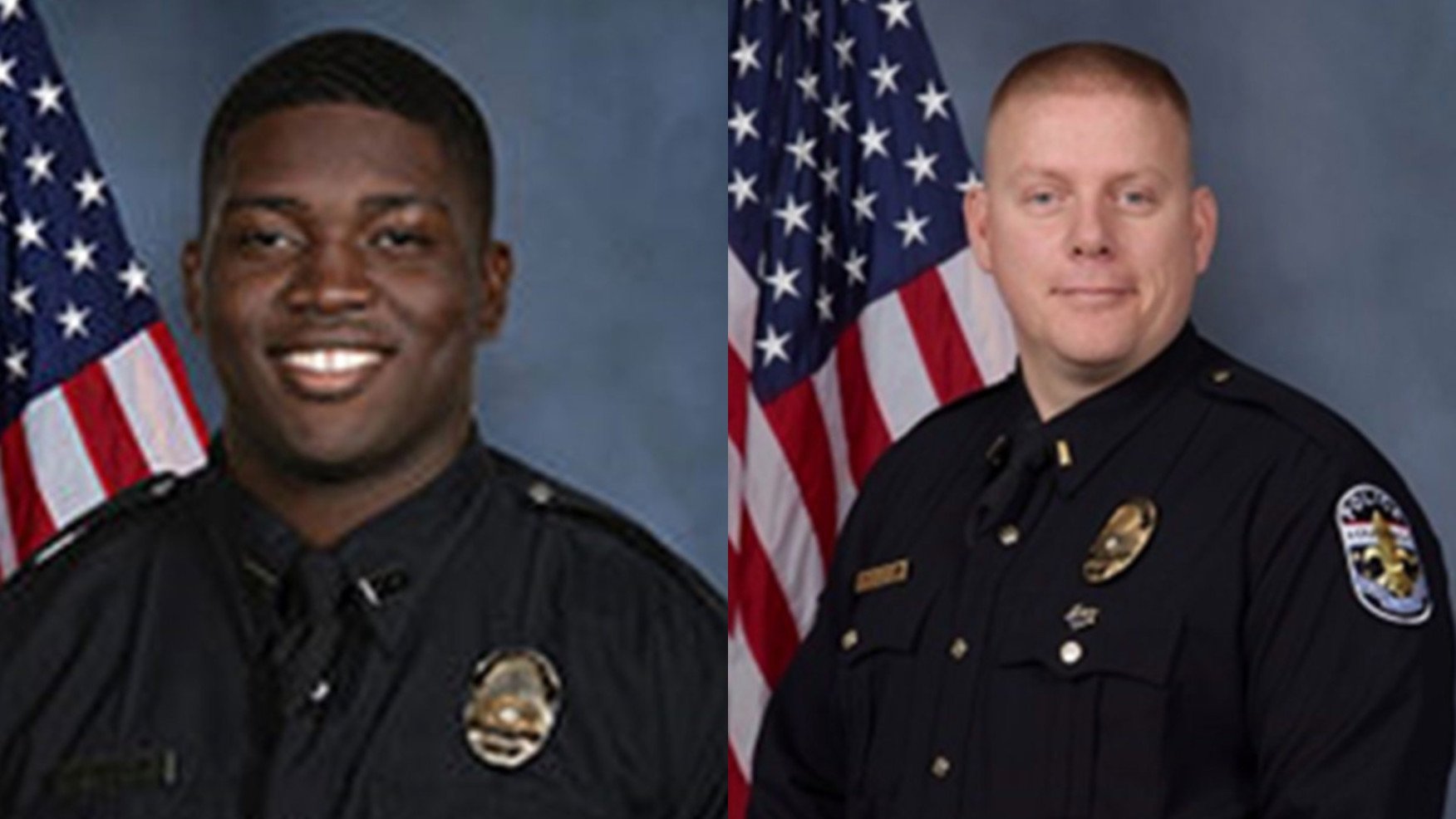 Three LMPD officers fired at least 22 rounds into Taylor's apartment March 13 after forcing entry while serving a warrant. Police said they knocked and announced their presence before breaching the front door of the apartment, but Taylor's boyfriend, Kenneth Walker, claims police did not identify themselves before forcing entry. Walker, who was licensed to carry a firearm, says he opened fire on police because he believed they were criminal intruders.
Walker shot Sgt. Jonathan Mattingly, the first officer into the apartment, in the leg, and all three officers then opened fire. Six shots hit Taylor, and she died at the scene.
An investigation concluded that the 10 shots Hankison fired did not strike Taylor but breached her apartment wall and traveled into a neighboring apartment, endangering a man, pregnant woman, and child inside. The grand jury indicted Hankison for firing his weapon outside a sliding glass door and through a bedroom window. Hankinson was fired from LMPD in June after it was found he violated department policy by firing into the window without having a clear line of sight to his target.
Mattingly, Hankison, and Detective Myles Cosgrove were called in as "extra personnel" to assist with the execution of the various warrants planned for that night and did not partake in the preceding investigation that led to the search warrant for Taylor's apartment.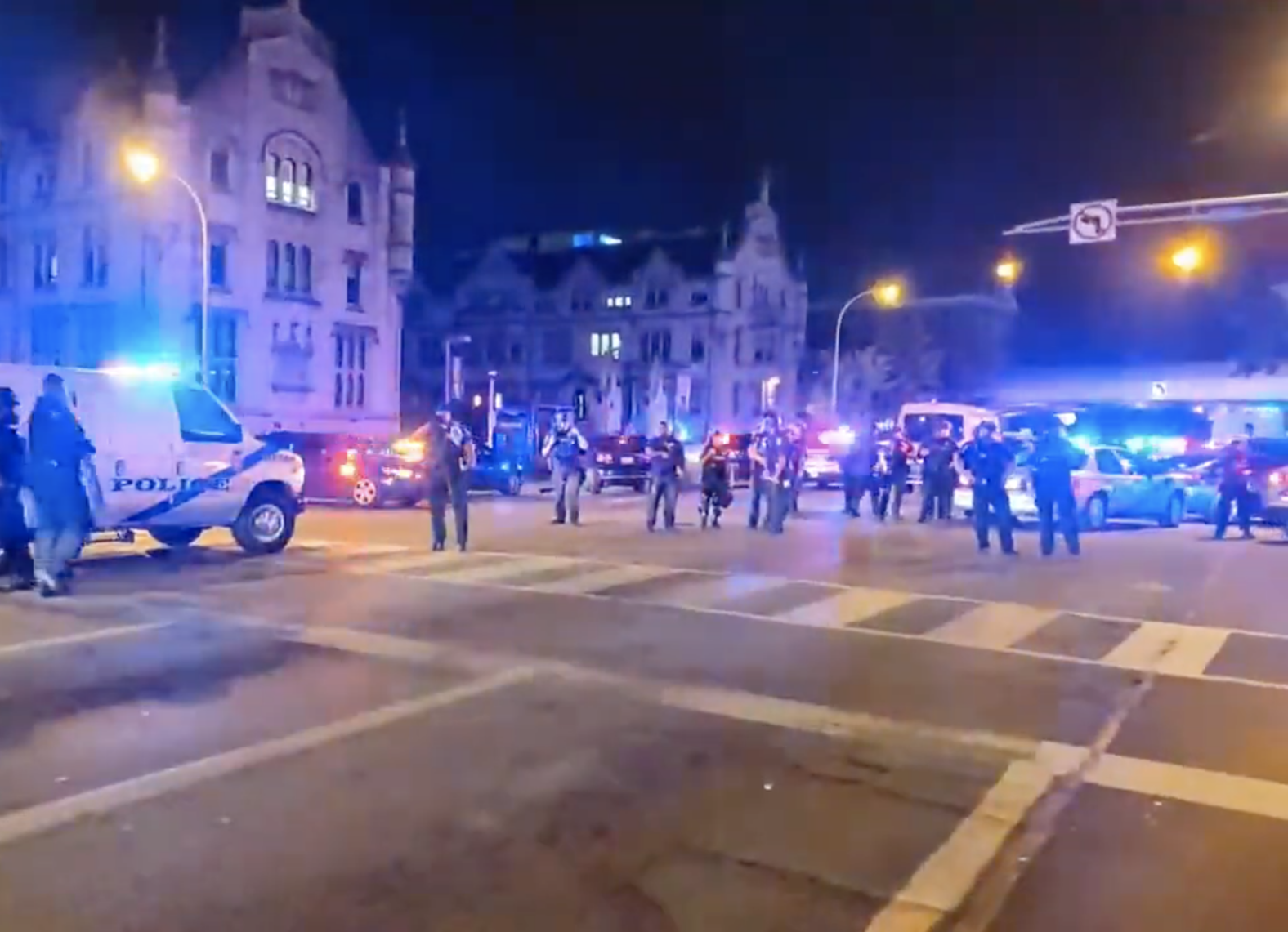 "The loss of Ms. Breonna Taylor's life is a tragedy, and our office has worked tirelessly since receiving the case in mid-May to review all of the evidence in preparation for presenting it to an independent grand jury," Cameron said Wednesday.
Cameron said the grand jury determined there was no evidence to support more charges against the officers.
After a Minneapolis police officer killed George Floyd in May, public outcry around Taylor's case grew, and the Louisville Metro Council voted unanimously June 11 to ban no-knock search warrants and require officers to wear active body cameras whenever a warrant is served.
"If we simply act on emotion or outrage, there is no justice," Cameron said. "Mob justice is not justice. Justice sought by violence is not justice. It just becomes revenge. And in our system, criminal justice isn't the quest for revenge. It's the quest for truth, evidence, and facts and the use of that truth as we fairly apply our laws."
Peaceful protests that followed Cameron's announcement later turned into widespread rioting. The Louisville federal courthouse was set ablaze, and LMPD announced a curfew from 9 p.m. to 6:30 a.m. and that all protesters remaining outside would be arrested.
At approximately 8:30 p.m., Maj. Aubrey Gregory and Officer Robinson Desroches — both members of LMPD's Special Response Team — were struck by gunfire amid the ongoing civil unrest while responding to reports of shots fired in the area of South First and East Broadway.
Interim Chief Robert Schroeder said Thursday morning that Gregory was hit in the hip and Robinson was hit in his abdomen. Both survived and are recovering.
"Last night's situation could have been so much worse for our officers and for the people who were protesting when the gunfire rang out," Schroeder said. "We are extremely fortunate these two officers will recover."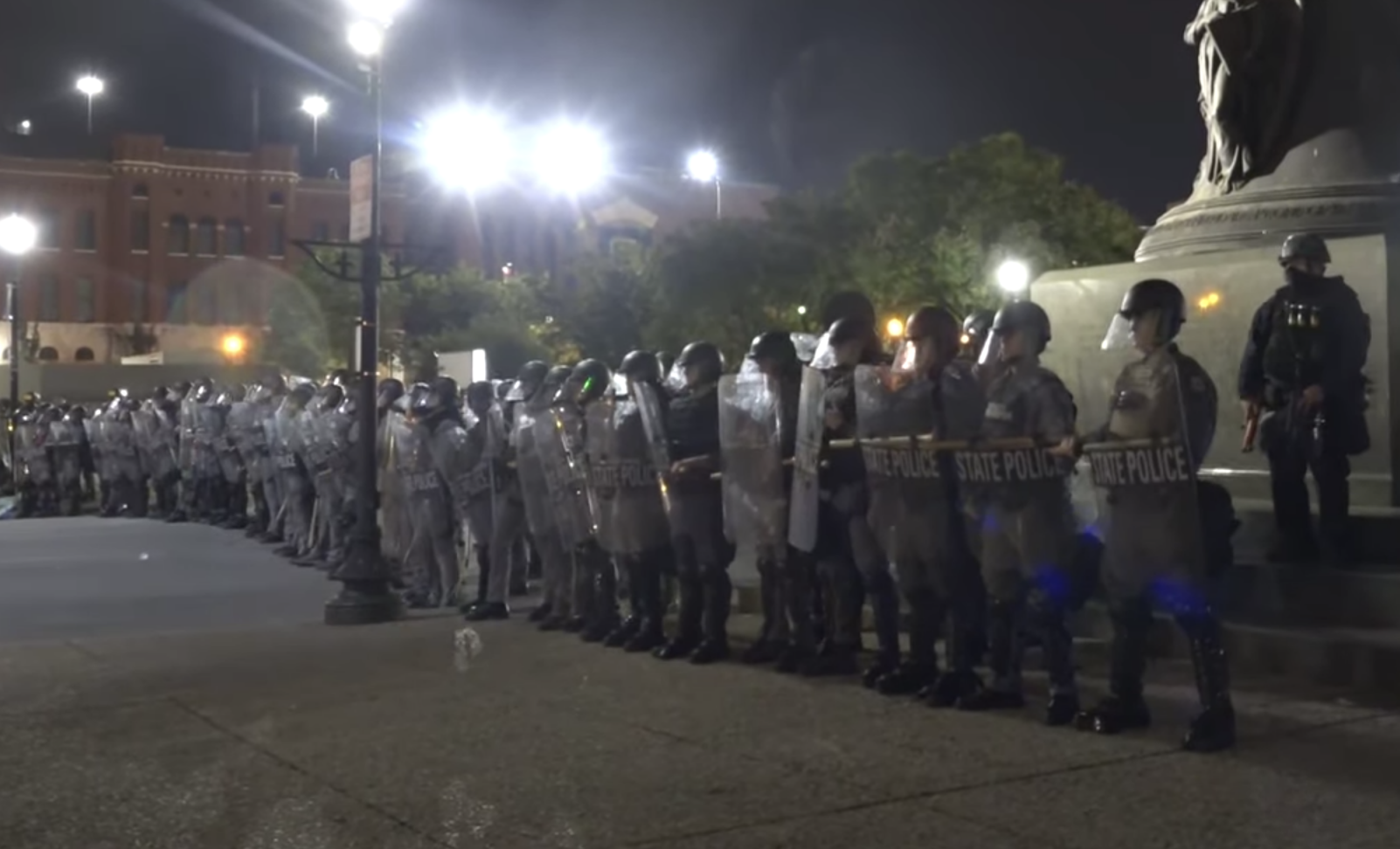 Police arrested 26-year-old Larynzo Johnson near the scene after the shooting. He has been charged with two counts of first-degree assault of a police officer and 14 counts of wanton endangerment against police officers.
"Today I authorized a limited deployment of the National Guard," Kentucky Gov. Andy Beshear said during a Wednesday evening press conference. "Our goal is to make sure that we can keep everybody safe."
Beshear said there are various potential threats to peaceful protesters, including armed militias, which were caught on video in downtown Louisville.
Protests and riots broke out in several major US cities, including Seattle, Los Angeles, Washington, DC, and Portland, Oregon, where a rioter threw a Molotov cocktail at police.
In Seattle, police declared an unlawful assembly, saying protesters lit multiple fires, threw explosives at officers, and damaged property in the area.