An Ohio man lost in the waning days of December became the last known firefighter fatality for 2021.
A California fire engineer who died Sunday, Jan. 9 — more than a month after being struck by a vehicle near Barstow — became the first firefighter line-of-duty death in 2022 reported to the US Fire Administration.
He actually was the fourth to die in the early days of 2022.
Lincoln Fire and Rescue Fire Inspector and Investigator Donald Gross died from a heart attack on Jan. 4 in his Nebraska residence after responding to a residential fire the previous day. And Capt. Brian Cecil Busch, 43, and Firefighter James "Jim" Michael Ludlum, 69, of the Mineral Point Fire Department were struck and killed by a semitrailer truck on Jan. 6 in Wisconsin.
Thomas 'Tommy' Joseph Rees
When Tommy Rees, a part-time firefighter and emergency medical technician with Ohio's Jefferson Township Fire Department, died Dec. 28, he became the 138th line of duty casualty in 2021, the US Fire Administration announced.
Rees failed to awaken for an emergency dispatch while sleeping inside the Jefferson Township Fire Department's station in West Jefferson, authorities said. Moments before roll call, at 7:36 a.m. on Dec. 28, a fellow firefighter went to find Rees and discovered him deceased in his bunk.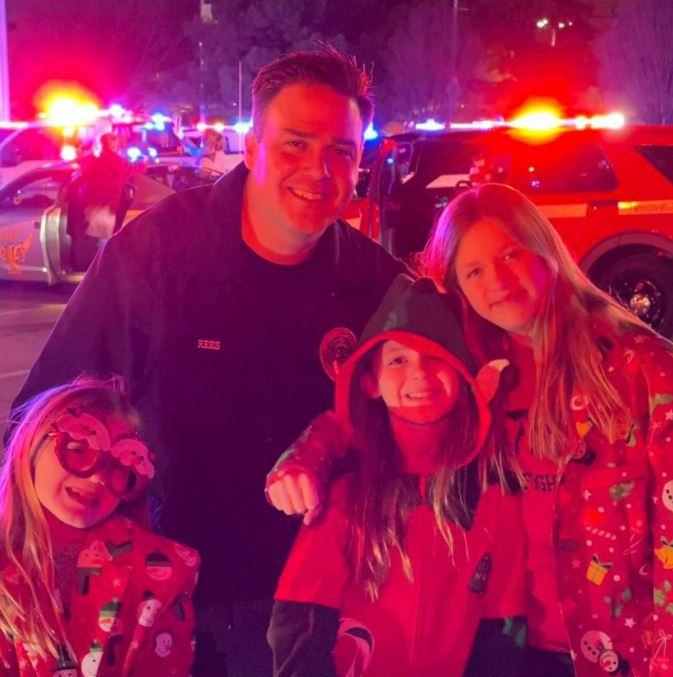 Department spokesperson Dylan Wildman told Coffee or Die Magazine the preliminary autopsy report ruled that Rees, 38, had a coronary artery blockage and died of a heart attack.
The department has 15 full-time firefighters and 25 part-time personnel. Rees had served in the department for six years, and he had also worked as an assessment coordinator for the Ohio University Dublin campus since 2016. Wildman said Rees had grown up in "West Jeff," and his family still lived in the community. Rees was in the process of being hired on as a full-time firefighter with the city department in Columbus, Wildman said.
"He always enjoyed working in his hometown community," Wildman said. "He was very well integrated, always very happy to be at work and fun to be around. He really didn't know a stranger."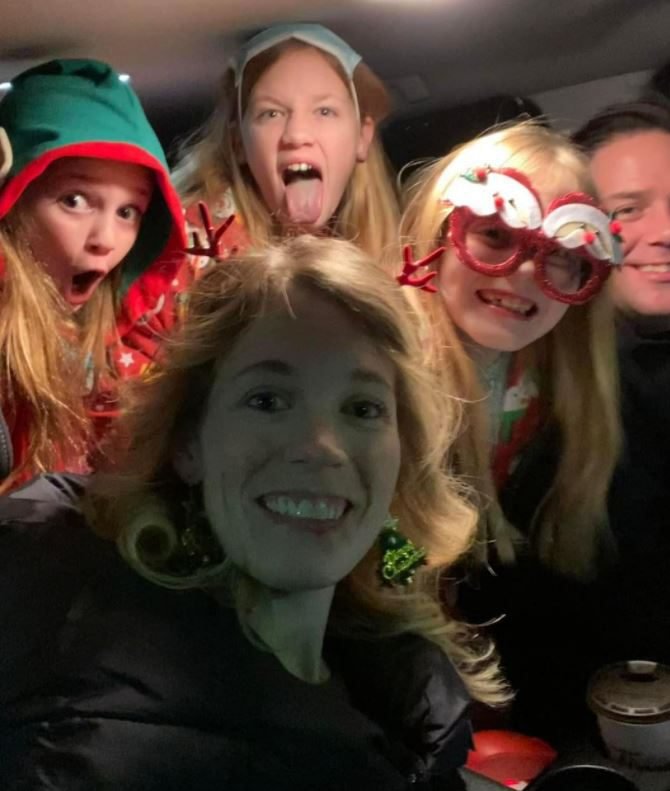 Thomas J. Rees was born Feb. 28, 1983, to Tom and Vicki Sue Rees in Columbus, according to his obituary. He is survived by his parents; wife, Brooke (neé Creamer); his children, Evelyn, Emelya, Eileigh, and Nash; grandfather, Bill Rees; brother, Will Rees; and sister, Louann Van Wagner.
Visitation for Rees was held Tuesday at Cypress Wesleyan Church in Galloway, Ohio. A funeral service occurred the next day. Burial followed at Pleasant Hill Cemetery.
The Jefferson Township Fire Department announced that community members were helping feed the family while it's in mourning.
David Spink
Barstow Fire Protection District Fire Engineer David Spink died Sunday from injuries he sustained Dec. 5, 2021, when he was struck by a vehicle on Interstate 15 in Barstow, California. Spink, 56, and three other firefighters were providing lifesaving aid to the victim of an automobile crash on northbound I-15 between the L Street and Highway 58 exits around 3:26 a.m., Dec. 5, when a vehicle hit Spink.
District officials said Spink had sustained "major injuries" and had been airlifted to Loma Linda University Medical Center by Mercy Air. No one else was injured in the incident.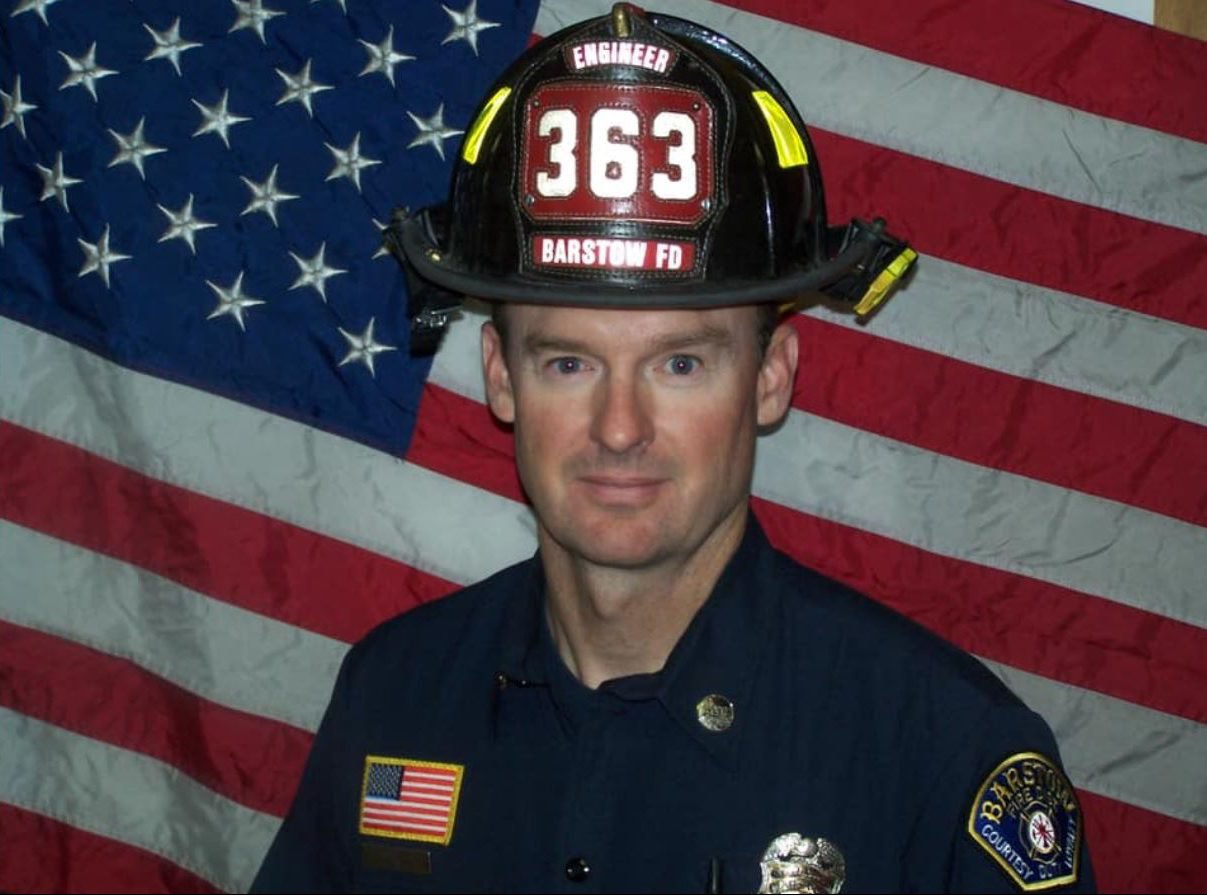 Spink's son, Dallen, had said his father was in a coma after suffering multiple broken bones, a torn artery in his arm, a brain bleed, and multiple strokes on both sides of his brain, according to a Dec. 12 update from the district.
Dallen Spink, who also serves the district as a firefighter and paramedic, added in a Saturday Facebook post that the injuries left his father bedridden "with no chance of being interactive with anyone," which prompted the family to remove the elder Spink from life support.
The California Highway Patrol is investigating the incident.
"Our hearts go out to Dave's family, loved ones, friends and fellow Barstow Fire brothers," Fire Chief Nick DiNapoli said in a district release.
A 32-year veteran of the department, Spink began his career as a paid-on-call firefighter before becoming a full-time staff member in 1993. The district's statement quotes Spink's son, Dallen, remembering Spink as a man who loved "his family, religion, community, and his fire department."
"There is so much you can say about a person that has given 32 years of their life to a fire department, and especially this fire department," Travis P. Espinoza, a fire captain at the Barstow Fire District, told Coffee or Die Monday.
"David was a man of God, a man of his community, but most importantly, a man of his family. He loved and adored his wife and his son, and he was a true professional. He loved to [share] his knowledge, skills, and abilities with the younger generation in the fire service. He was constantly just trying to make not only this fire department but this community better. He had a true servant heart. He is going to deeply, deeply be missed."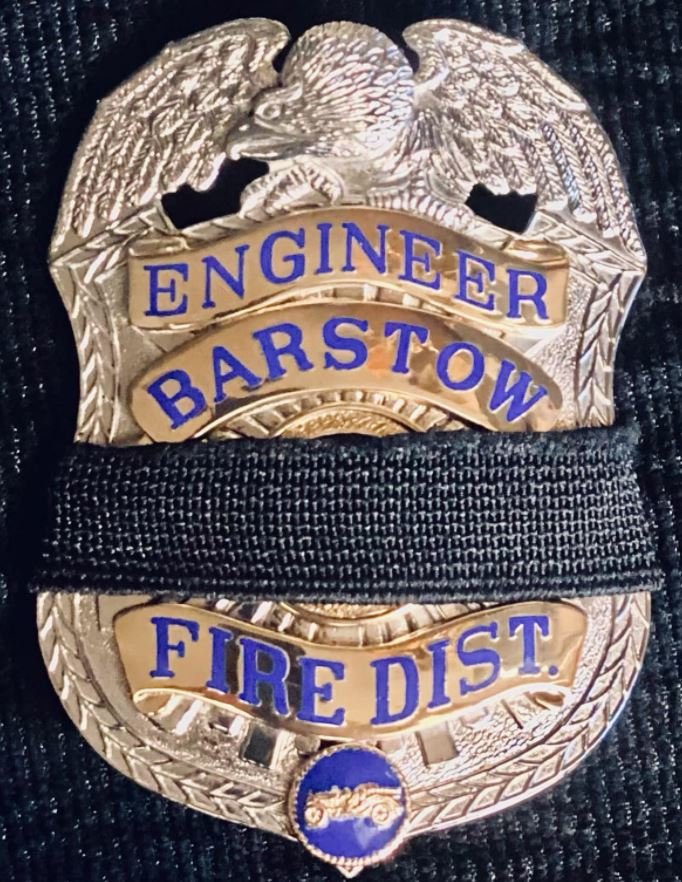 Spink is survived by his wife, Colleen; son, Dallen; father, Walt; and brothers, Logan and Ryan.
Funeral services are slated for Jan. 22 at the Performing Arts Center at Barstow Community College.
The Barstow Professional Firefighter's Association L2325 created a GoFundMe on behalf of the Spink family. By Monday, it had reached $40,000 of the union's $50,000 goal.
---
Editor's note: This story was updated on Jan. 12, 2022, to reflect that David Spink was not the first firefighter to die in the line of duty in 2022. Although he was the first to be added to the US Fire Administration's list of line-of-duty deaths, his death was the fourth in the early days of the new year.
Read Next: