Ohio Attorney General Dave Yost announced charges of murder, felonious assault, and two counts of dereliction of duty for former Columbus Division of Police officer Adam Coy following a shooting on Dec. 22, 2020, that left Andre Hill, a 47-year-old unarmed Black man, dead in a garage.
A grand jury in the Franklin County Court of Common Pleas indicted Coy with the charges, and he was peacefully taken into custody Wednesday afternoon, according to Yost's office.
"The community was outraged by the killing of Andre Hill, an unarmed Black man, by law enforcement," Columbus Mayor Andrew Ginther said on Twitter. "The indictment does not lessen the pain of his tragic death for Mr. Hill's loved ones, but it is a step towards justice. I thank the grand jury for their service."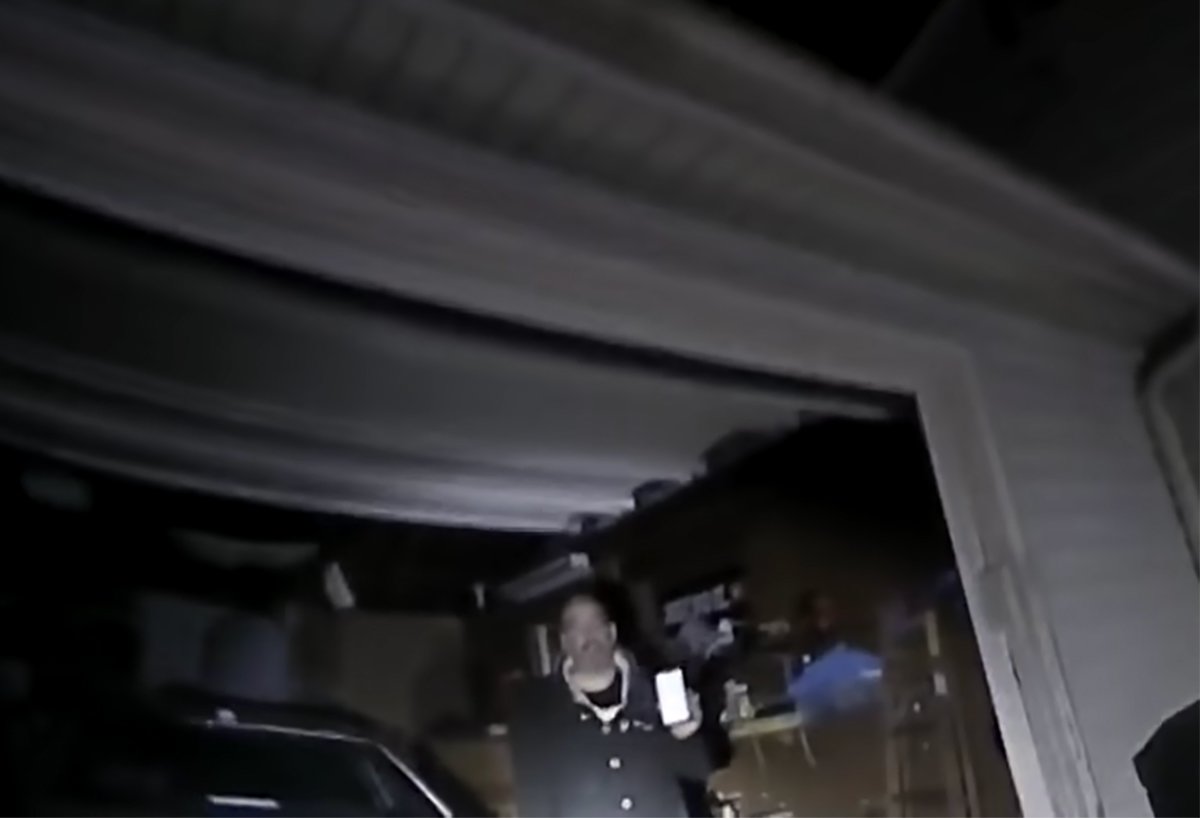 At approximately 1:37 a.m. on Dec. 22, 2020, Coy and his partner responded to an address for a nonemergency call of a "disturbance," described as a man sitting within an SUV for extended periods of time, intermittently turning the vehicle on and off, according to CPD. When the CPD officers approached Hill, body-cam footage shows that he walked toward Coy with an illuminated cellphone in his left hand and his right hand out of sight in what appears to be a pocket.
Coy opened fire on Hill multiple times, and the body-cam footage shows that Coy began to pace around after the shooting and officers failed to render medical aid to Hill.
Both officers failed to turn on their body cameras prior to the shooting, but investigators were able to use a feature of the body camera to recall 60 seconds of video, with no sound, preceding Coy's activation of the device after he shot Hill multiple times.
Viewer discretion is advised because of the disturbing visuals and graphic language in the video.
Coy, a 19-year-veteran of CPD, was relieved of duty shortly after the incident pending the conclusion of the shooting investigation, according to a statement from CPD on Twitter. In a separate statement released on the department's Twitter account on the evening the incident occurred, CPD Chief Thomas Quinlan — who was removed from his position by the mayor Jan. 28, according to The Associated Press — was said to be troubled by the initial facts he saw.
"The Division invested millions of dollars in these cameras for the express purpose of creating a video and audio record of these kinds of encounters. They provide transparency and accountability, and protect the public, as well as officers, when the facts are in question," Quinlan said.
"This is a tragedy on many levels. Most importantly a life has been lost. That must be our focus going forward," Quinlan continued. "We promise that we will provide as much transparency as possible on our part, both with investigators and the public. Our community deserves the facts. If evidence determines that laws or policies were violated, officers will be held accountable."
The announcement of the indictment comes days after the Columbus City Council unanimously approved legislation titled "Andre's Law" that requires all law enforcement in Columbus to activate their body cams on calls as well as requiring officers to complete medical aid to subjects affected by CPD use-of-force incidents, per a report from the AP.