Secretary of Defense Lloyd Austin denied Oklahoma Gov. Kevin Stitt's request to exempt the Oklahoma National Guard from the military's coronavirus vaccine mandate — the latest salvo in a tense standoff.
"To maintain a healthy and ready military force capable of protecting the American people, the immediate vaccination against COVID-19 is an essential military readiness requirement for all components and units of the military, including the Oklahoma National Guard," Austin wrote in his Monday, Nov. 29, letter to Stitt.
Stitt, a Republican, wrote to Austin Nov. 2, asking that the Department of Defense consider suspending the requirement, saying it was "irresponsible for the federal government to place mandatory vaccine obligations on Oklahoma national guardsmen which could potentially limit the number of individuals that I can call upon to assist the state during an emergency."
Austin disagreed. "The concerns raised in your letter do not negate the need for this important military readiness requirement," he wrote.
The back-and-forth between Stitt and Austin bookends a tumultuous two weeks wherein Stitt fired Maj. Gen. Michael Thompson, replacing him with Brig. Gen. Thomas Mancino as commander of the Oklahoma National Guard. Mancino immediately declared the Oklahoma National Guard exempt from the vaccine mandate.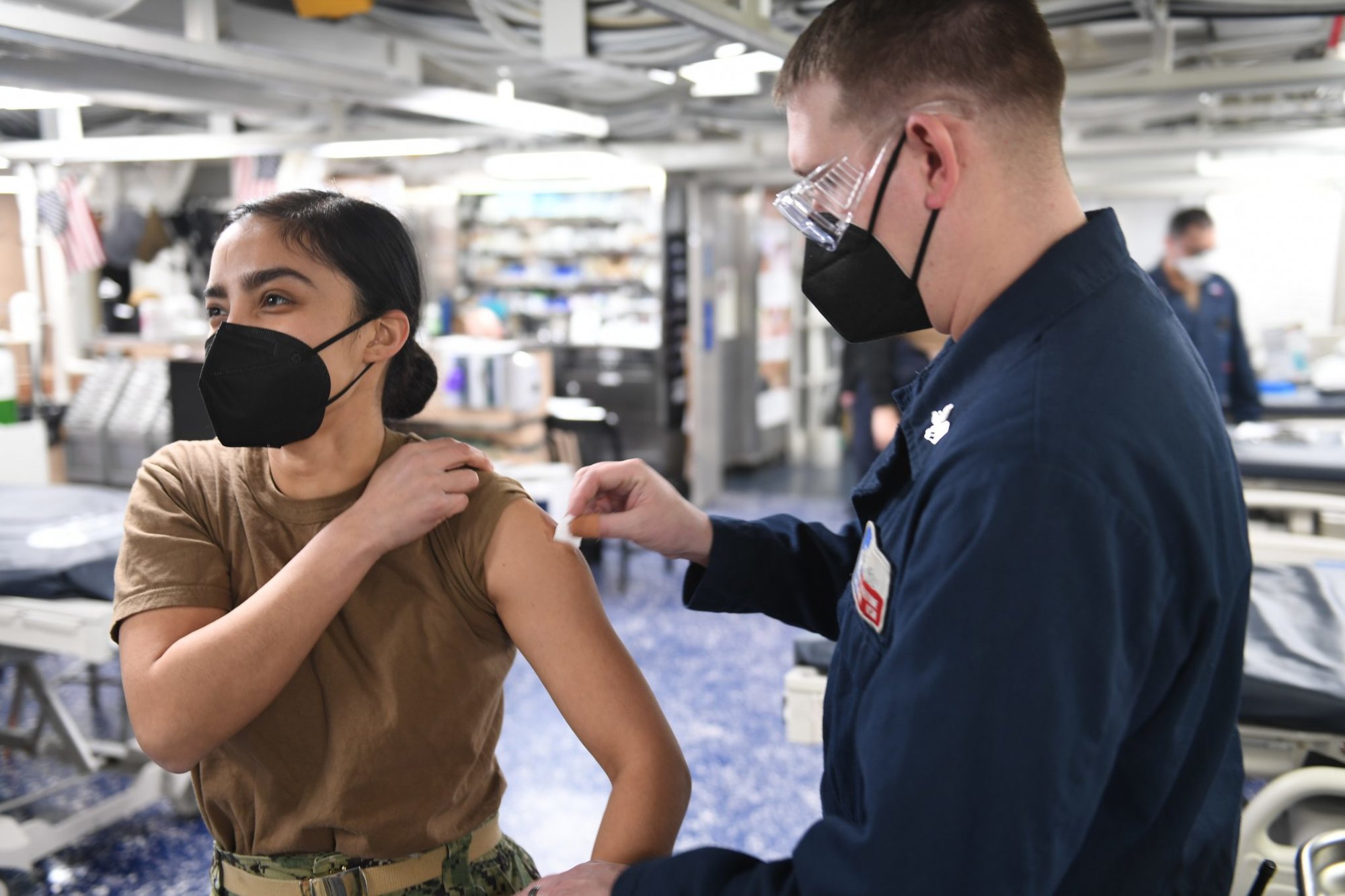 Pentagon press secretary John Kirby indicated at a press conference Monday that the Department of Defense was not actively planning to remove Oklahoma's National Guard funding. According to the Fiscal Year 2022 Budget Performance Report available on the Oklahoma Senate website, the Oklahoma National Guard received almost $60 million in federal funding in 2021.
"I don't want to speculate about outcomes here," Kirby said. "The consequences are really going to be more felt on an individual basis. It's an individual's ability to maintain service and participation in the National Guard that will be mostly affected."
If a National Guardsman declines the vaccine, he or she will lose the ability to train, drill, and engage in operations either under state or national control, Kirby said. They may also lose certifications in their skill sets.
Echoing his own statements earlier this month, Kirby refuted a claim by Mancino that a governor had the authority to override DOD guidance for members who were in their home states, not federally activated, a status governed by federal rules known as Title 32. Federalized Guard members fall under rules known as Title 10.
Readiness requirements are Austin's purview, regardless of whether Guardsmen are functioning under Title 10 or Title 32, Kirby said.
"One could elect not to take the vaccine, of course," Kirby said. "But then you would be putting at jeopardy the ability to stay in the National Guard."
Stitt is the only governor to challenge the Pentagon's vaccine mandate.
"It's political," Thompson, a vocal proponent of vaccination, told The New York Times about his removal. "There's not another reason for it."
Mancino objected to the description of his actions as political. "I don't have political opinions," Mancino told his troops at a town hall meeting, audio of which was obtained by The Washington Post. "I execute orders […] I refer to my sworn oath and the law, which is Title 32, [United States Code]. This says the governor of the state of Oklahoma is my boss."
Read Next: Army Vaccine Memo Ends Reenlistment, Promotion, Awards for Refusers