The recently installed adjutant general of the Oklahoma National Guard told his troops on Thursday, Dec. 9, that they will have to get the COVID-19 vaccine eventually, despite the ongoing tug-of-war between the state's governor and the Pentagon.
Brig. Gen. Thomas Mancino posted a message for the troops on the Oklahoma National Guard website, in which he makes clear that, despite his recent orders that Oklahoma guard members not be punished if they fail to meet the military's COVID-19 vaccine mandate, those orders offer only a "limited safe harbor" from consequences.
"As I have said, continued service in the national guard will require connections with Title 10 authority," Mancino wrote. "Such connections including training events, schools, and mobilizations are going to eventually force you out of that safe harbor, and subject you to title 10 authorities. This is reality."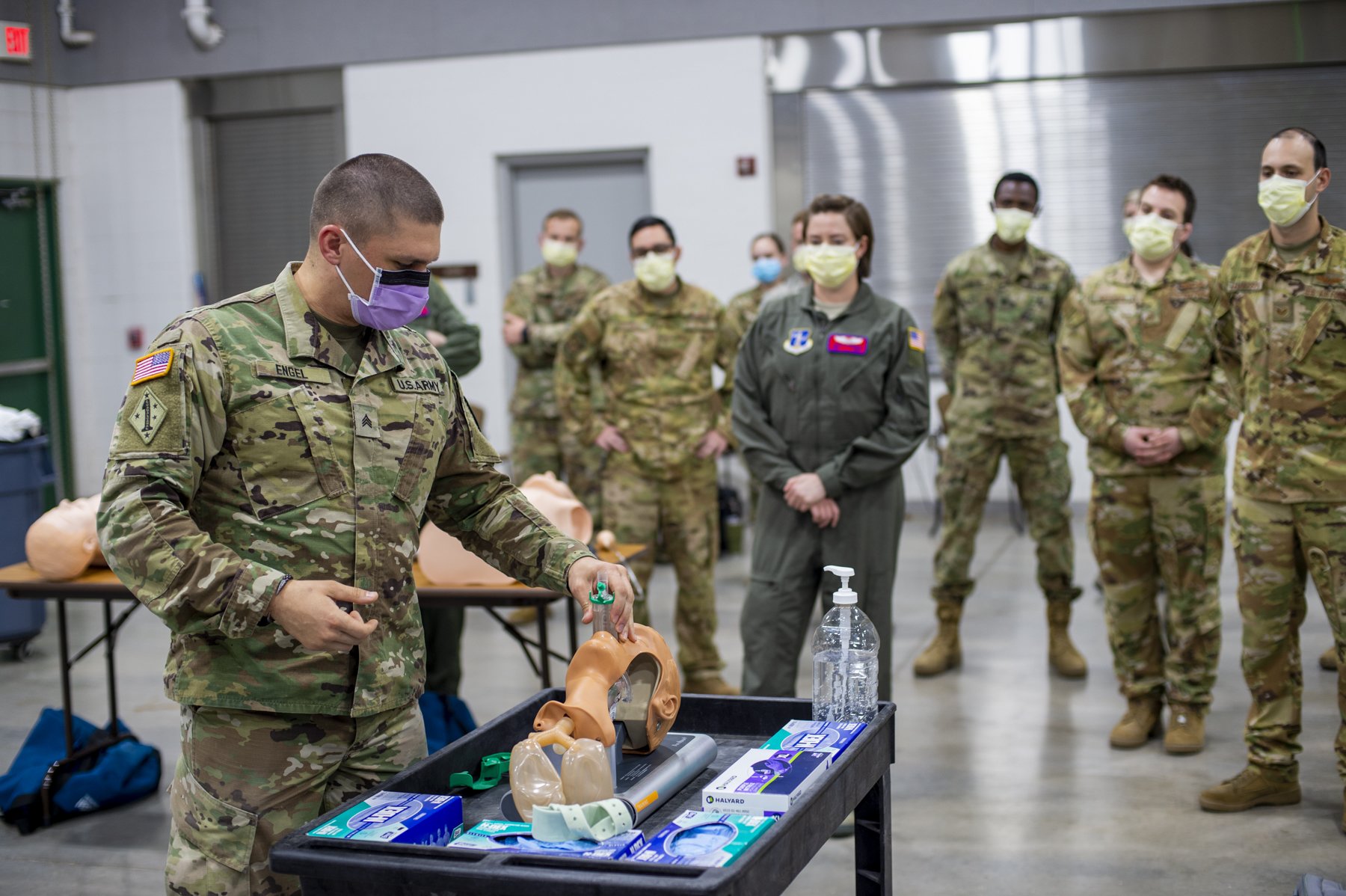 Mancino oversees both Oklahoma's Air National Guard and Army National Guard, which have separate vaccine mandate deadlines. The Air National Guard passed its deadline on Dec. 2, while the Army National Guard has until June 30 of next year.
Mancino has been following the lead of Oklahoma Gov. Kevin Stitt, who has asserted that, as governor, he is commander in chief of the guard when the troops are stationed within the state in what is known as Title 32 status, and can therefore buck the vaccine readiness requirement imposed by the Department of Defense. However, in his message to the troops, Mancino said that if and when guardsmen are mobilized under Title 10 federal authority, all Pentagon readiness rules will apply.
In a dramatic move last month, Stitt fired the state's adjutant general, Maj. Gen. Michael Thompson, who had been a vocal advocate for the COVID-19 vaccine. After replacing Thompson with Mancino, Stitt ordered Mancino to announce that the Oklahoma National Guard would not be enforcing the vaccine mandate.
Secretary of Defense Lloyd Austin responded to this move by Stitt and Mancino with a memorandum essentially threatening guard members with suspension of their paychecks until they receive the vaccine. "No Department of Defense funding may be allocated for payment of duties performed under title 32 for members of the National Guard who do not comply with Department of Defense COVID-19 vaccination requirements," the memorandum stated.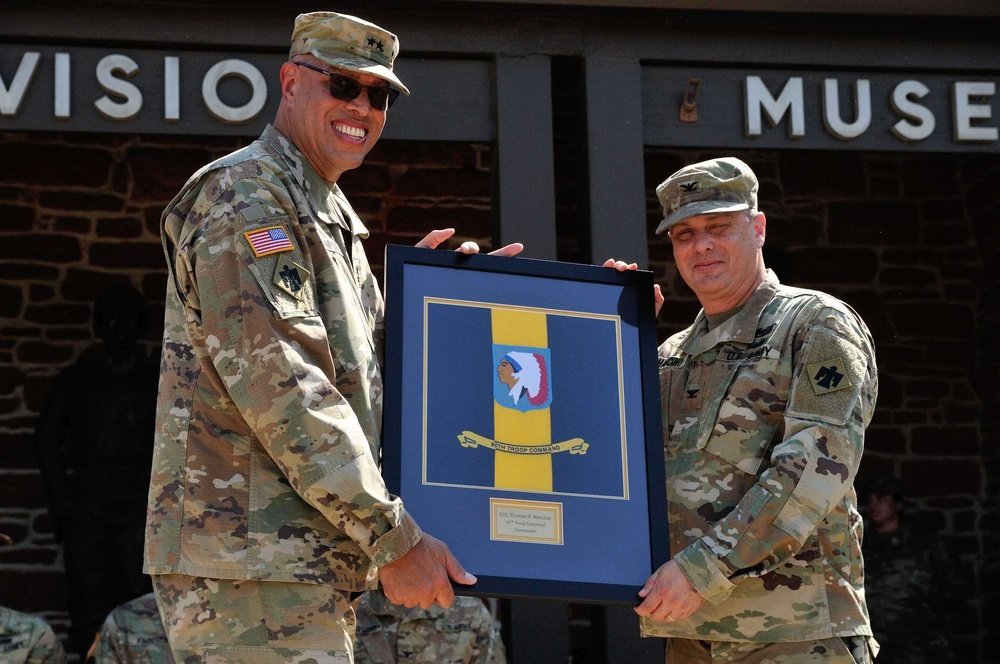 Austin also said that guard members would not be allowed to attend schools or other events out of their state, potentially threatening certifications in their skill sets.
"One could elect not to take the vaccine, of course," Pentagon press secretary John Kirby told reporters at a press conference. "But then you would be putting at jeopardy the ability to stay in the National Guard."
Oklahoma sued the Department of Defense on behalf of 16 guard members who had personal or religious objections to the vaccine mandate. "Forcing individuals to take vaccinations they do not want demeans and degrades them to a sub-human level by stripping them of their free will on a matter essential to their human dignity," wrote the state, represented by Attorney General John O'Connor.
But in his post yesterday, Mancino did not appear optimistic about the state's attempt to contest the mandate. "Anyone exercising their personal responsibility and deciding not to take the vaccine must realize that the potential for career ending federal action, barring a favorable court ruling, legislative intervention, or a change in policy is present," he wrote.
Read Next: Showdown at the COVID Corral Continues for Oklahoma Guard