KYIV, Ukraine — A prominent Ukrainian journalist was killed in combat on Wednesday, May 4, while serving as a front-line soldier near the town of Izyum in Ukraine's Kharkiv region. A combat veteran of Ukraine's military campaign in the Donbas, Oleksandr Makhov, 36, who was a well-known war reporter in Ukraine, returned to active-duty military service after Russia's full-scale invasion in February.
Ukrainian President Volodymyr Zelenskyy noted Makhov's death during an online address on Wednesday, calling the fallen soldier a "hero."
"Today I will start with a story about one person. About Oleksandr Makhov — a well-known journalist," Zelenskyy said. "I'm sure you've seen his reports on Ukraine and Dom TV channels. You may have seen his comments, his posts. He has always been like that — with his own position. Patriotic and sincere … he was always among the bravest."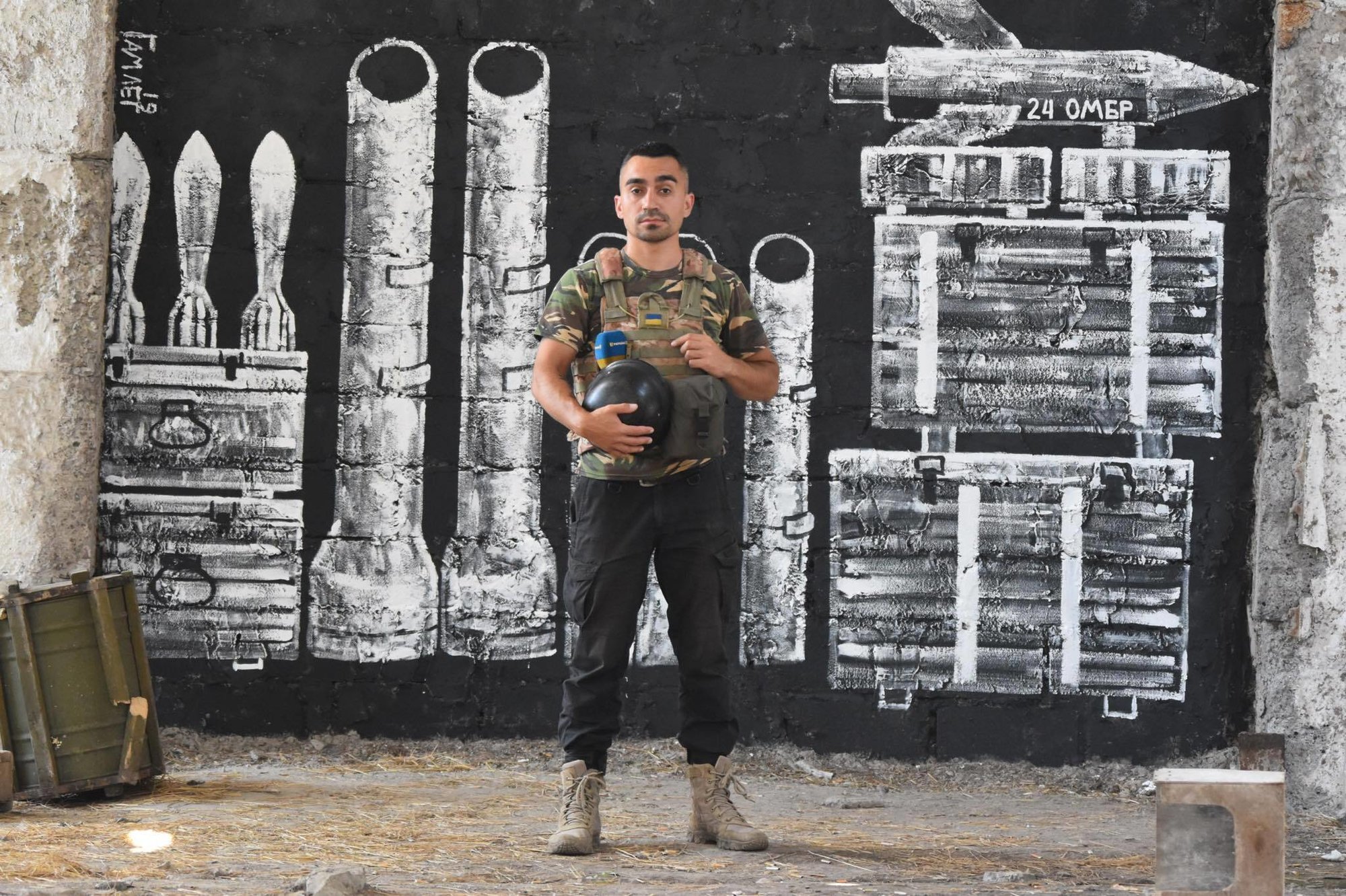 As a media member, Makhov could have deferred military service. Yet, in a conversation with Coffee or Die Magazine in February, just weeks before the full-scale war, Makhov explained that he'd already made up his mind about returning to active duty, should Russia invade.
"Even though I've already put down my gun and stopped being a soldier, my war never ended — it's just been on pause," he said.
As Russia's military buildup on Ukraine's borders portended a wider war this winter, Makhov prepared a "veteran's suitcase" with all his required military gear, ready to go on a moment's notice. As a member of Ukraine's first operational reserve, Makhov said he needed to be ready to report for active duty within 24 hours.
"I tell myself that if I have to go back, I will flip on a switch and be a soldier again," Makhov told Coffee or Die.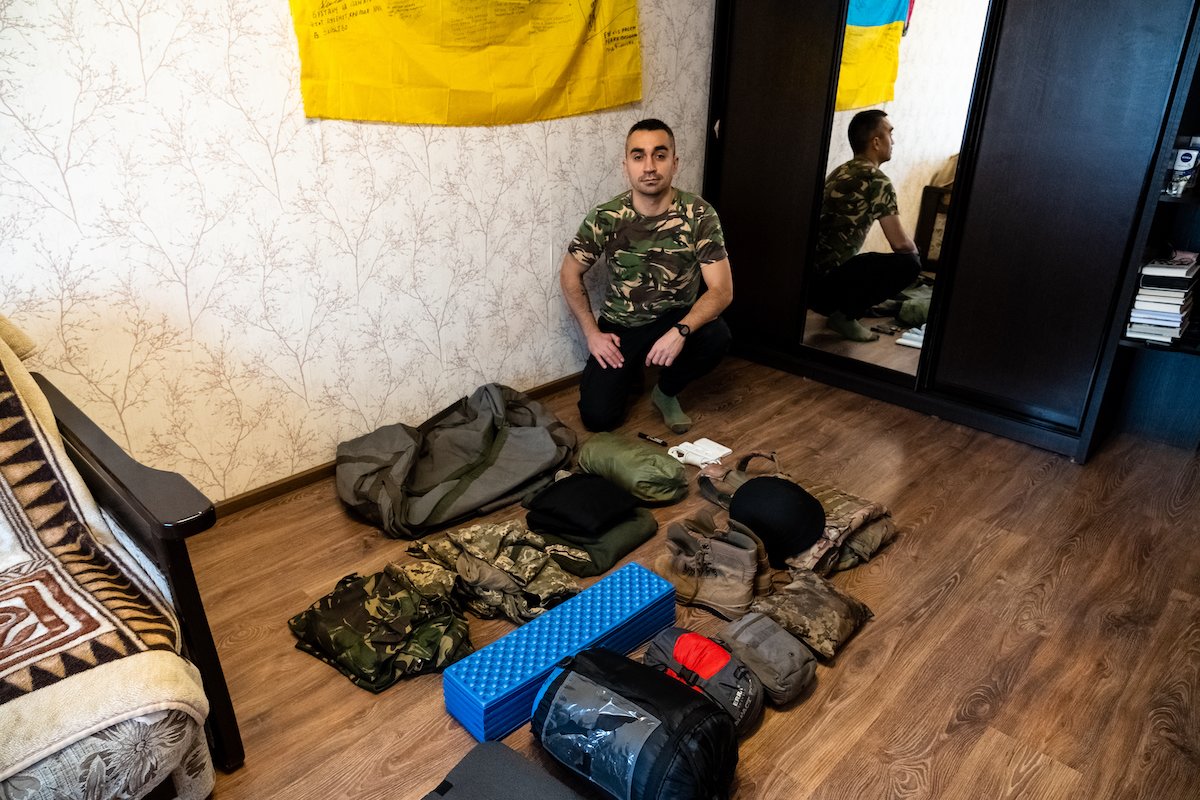 Weeks later, while on the front lines in eastern Ukraine, Makhov proposed to his girlfriend, Anastasia Blyshchyk, through a video message in which he dropped to a knee and offered the pull-ring on a grenade as a temporary substitute for a proper engagement ring.
On Wednesday, Blyshchyk posted a message on Facebook about Makhov's death. It read: "I do not believe this! This cannot be true! My Sasha wanted to live!"
Eight years ago, Makhov was a self-described pacifist with no desire to ever be a soldier. He was totally content doing "normal journalism" in his hometown of Luhansk, Ukraine.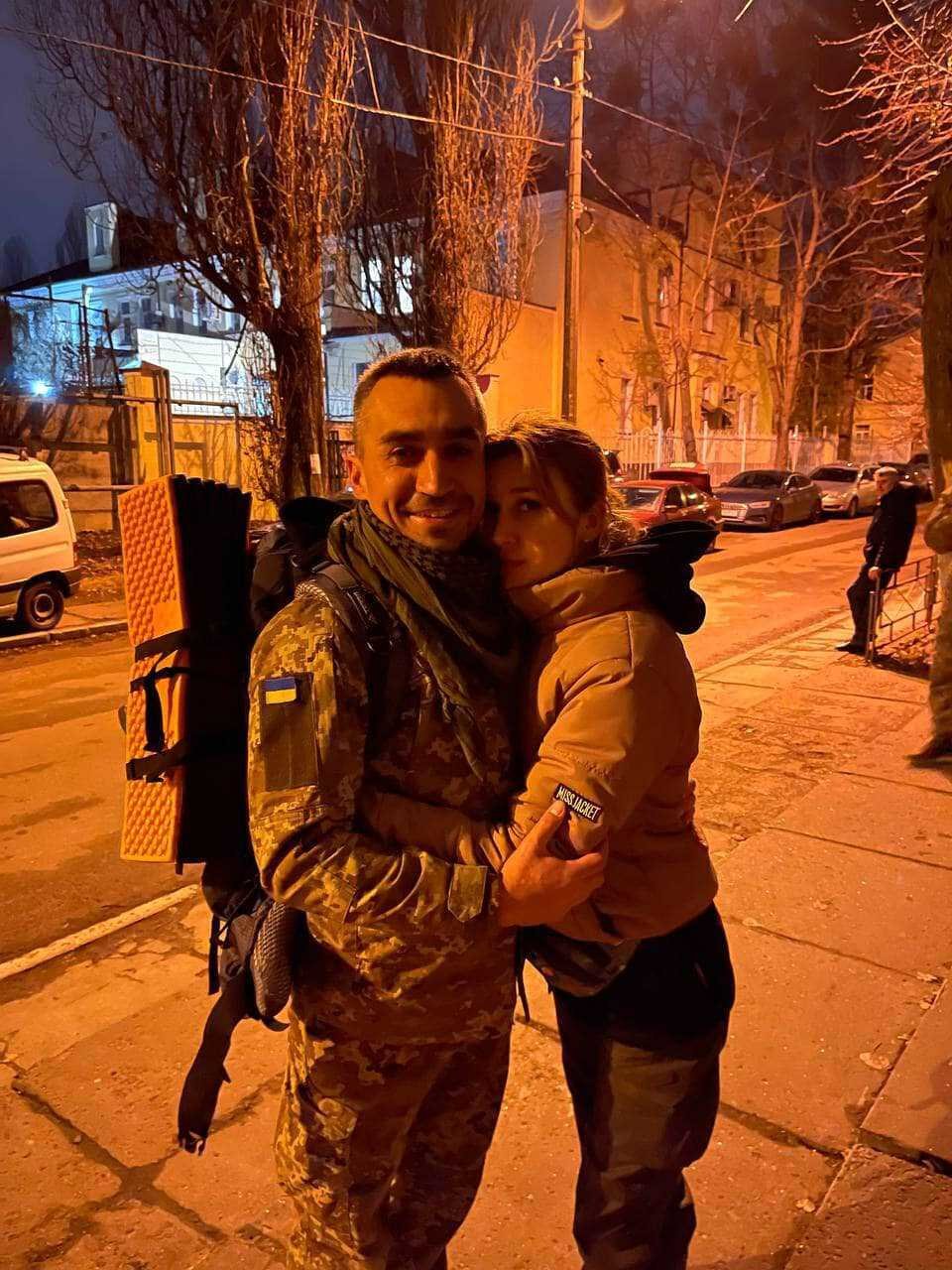 In April 2014, Russian forces invaded Luhansk and upended Makhov's life. He lost his home and became estranged from members of his family who were sympathetic with Russia's cause. After a brief stint of war reporting, Makhov, then 28, enlisted in Ukraine's regular army in August 2015. He handled a gun for the first time in basic training and fired only 200 practice rounds before returning to the Donbas as a soldier in Ukraine's 57th Motorized Brigade.
"I felt that what I did as a journalist was not enough," Makhov told Coffee or Die in February. "I wanted to fight the enemy as a soldier."
After leaving military service in October 2016, Makhov resumed work as a journalist. In addition to front-line reporting from the Donbas war zone, he also filed stories from Antarctica.
During the subsequent years, Makhov traveled across Ukraine, teaching classes on combat reporting to Ukrainian journalists. The war prevented him from returning to his hometown of Luhansk, which remained under Russian occupation.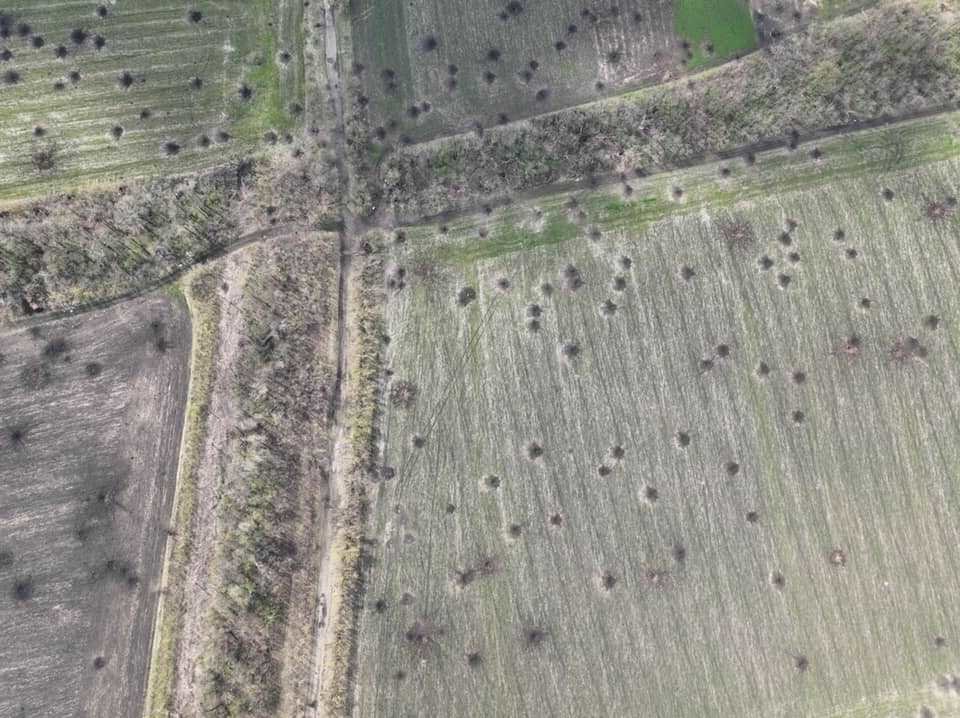 Out of the army, Makhov lived in an emotional no man's land between war and peace. The shadow of the ongoing war in the Donbas and its potential to escalate into a bigger disaster paralyzed Makhov's post-war life. His civilian friends booked vacations six months ahead, but he struggled to plan anything more than one month away.
"The war never ended for me," Makhov said in February. "I was never able to put the war on a shelf and forget about it."
Makhov returned to active-duty service on Feb. 24, only hours after Russia's full-scale war began. That day he sent a photo of himself in uniform to Coffee or Die with the simple message, "I am in the army now."
Regarding Russia's full-scale invasion, he wrote, "I expected it to happen."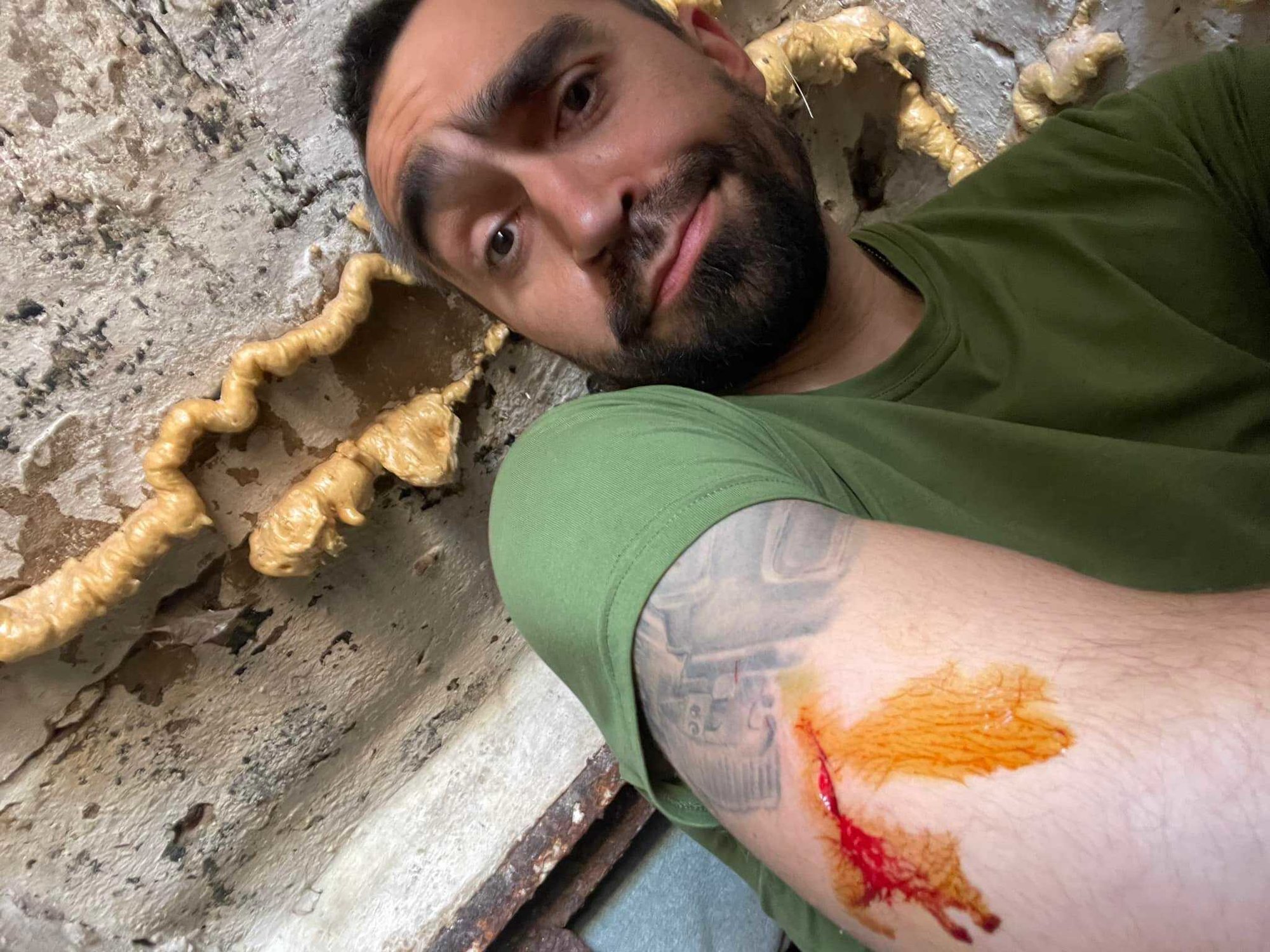 On April 23, Makhov sent this correspondent an aerial photo of his unit's front-line position near Izyum. The image showed an artillery-blasted field that resembled a World War I no man's land.
"The Russians are trying to break through our defenses," Makhov wrote.
On April 28, Makhov posted to Facebook a photo of a combat wound on his right arm.
"Heavy fighting. I've been nicked by shrapnel. I remain on duty," he wrote, adding: "Before the wedding with Anastasia Blyshchyk everything will heal."
Read Next: Ready for War Within 24 Hours, a Ukrainian Combat Veteran Lives in Limbo