Three people who attended the peace talks between Russia and Ukraine in early March fell ill with symptoms consistent with poisoning in the hours after a meeting in Kyiv. Among them was Russian billionaire oligarch Roman Abramovich, who lost his vision for several hours.
Abramovich is perhaps the best known of all Russian oligarchs in the West for his longtime ownership of the English soccer team Chelsea, which has a massive international following. Abramovich traveled to the negotiations to act as a go-between for the two countries. Two Ukrainian negotiators, including Ukrainian Member of Parliament Rustem Umerov, also attended the talks on March 3.
Shortly after, all three reported skin peeling on their hands and "piercing pain in the eyes," according to the investigative journalism group Bellingcat.
"The three men experiencing the symptoms consumed only chocolate and water in the hours before the symptoms appeared," Bellingcat tweeted. "A fourth member of the team who also consumed these did not experience symptoms."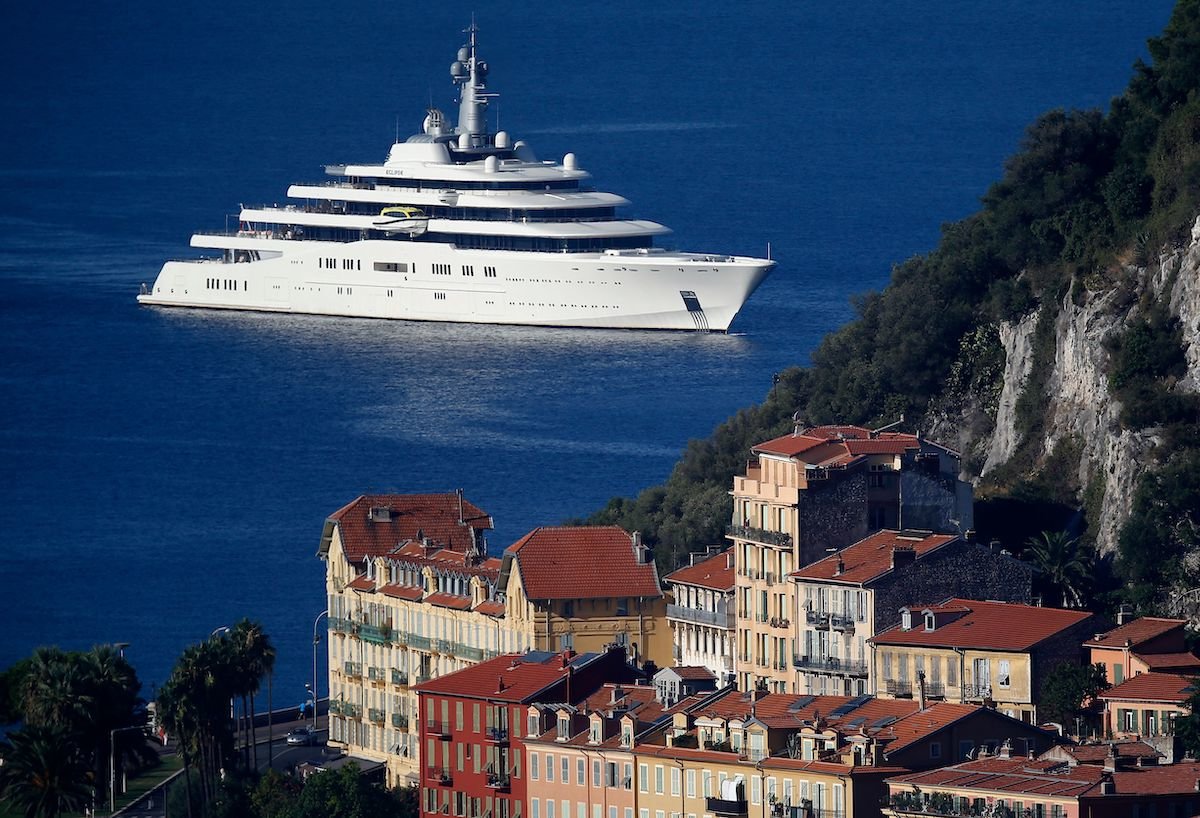 The members of the delegation received treatment in Istanbul after leaving Ukraine.
An anonymous US official expressed doubt regarding the biological attack accusation, telling Reuters, "The intelligence highly suggests this was environmental, […] not poisoning."
But Bellingcat's team consulted with chemical weapons specialists and a doctor who indicated the symptoms were "consistent with variants of porphyrin, organophosphates, or bicyclic substances."
Bellingcat's experts also suggested microwave irradiation could have caused the symptoms, but found that explanation less likely. "The experts said the dosage and type of toxin used was likely insufficient to cause life-threatening damage, and most likely was intended to scare the victims as opposed to cause permanent damage," Bellingcat tweeted. "The victims said they were not aware of who might have had an interest in an attack."
All three have since recovered, with Umerov tweeting Monday morning that he was "fine."
Vladimir Putin's Kremlin has a long history of poisoning political enemies, including outside Russia.
"Please do not trust any unverified information," Umerov wrote in his tweet. "We have an informational war ongoing as well."
When asked for comment by The Guardian, a spokesperson for Ukrainian President Volodymyr Zelenskyy concurred. "There is a lot of speculation at the moment, and we recommend to only follow official information," the spokesperson said.
Read Next: Ukraine's Intel Chief: We Have Sources in the Kremlin, but We Need Jets