A US soldier set a new record in skeet shooting to win a gold medal at the 2020 Tokyo Olympics Monday. First Lt. Amber English, a 31-year-old logistics officer in the Army Reserve, set a new Olympic record to take home a gold medal in women's skeet shooting.
English scored 56 hits at the Asaka Shooting Range, missing just four shots and besting silver medalist Diana Bacosi of Italy (55 hits) as well as bronze finisher and world record holder Wei Meng of China (46 hits).
She is one of 19 military members competing in the Summer Olympics. English had nerves of steel during the intense fight to the finish but "shed tears of joy" after it was all over, according to a press release from Olympic officials.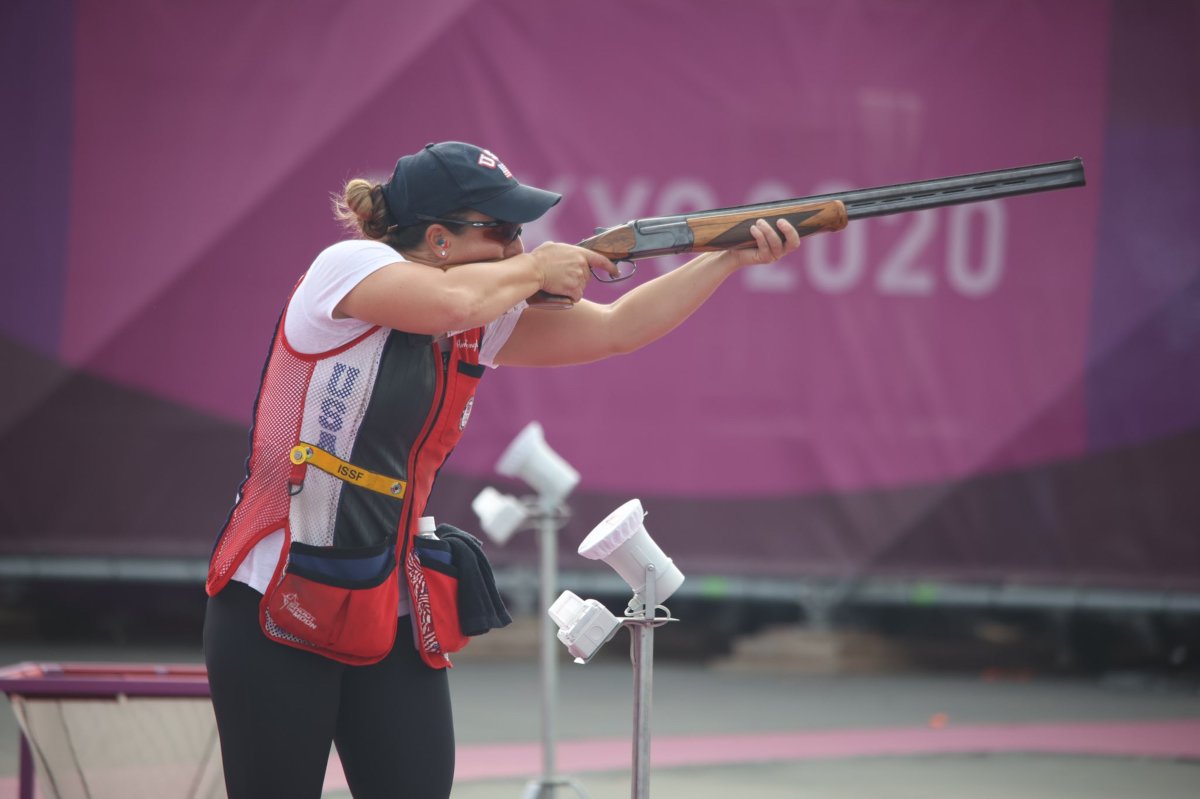 English comes from a shooting family. Her late father, Mike, and uncle, Butch, were both US Running Target National Team members and Olympic Training Center resident athletes, according to USA Shooting. Her mother, Ana, and aunt, Kim, were also national level rifle shooters.
"All I could control in the final was just my own shooting and my own emotions, but it's always down to the last wire with the skeet," English said in the release.
The Colorado Springs native has four world cup medals to her name and is the second American after Kim Rhode to win the women's skeet event, according to Olympic officials.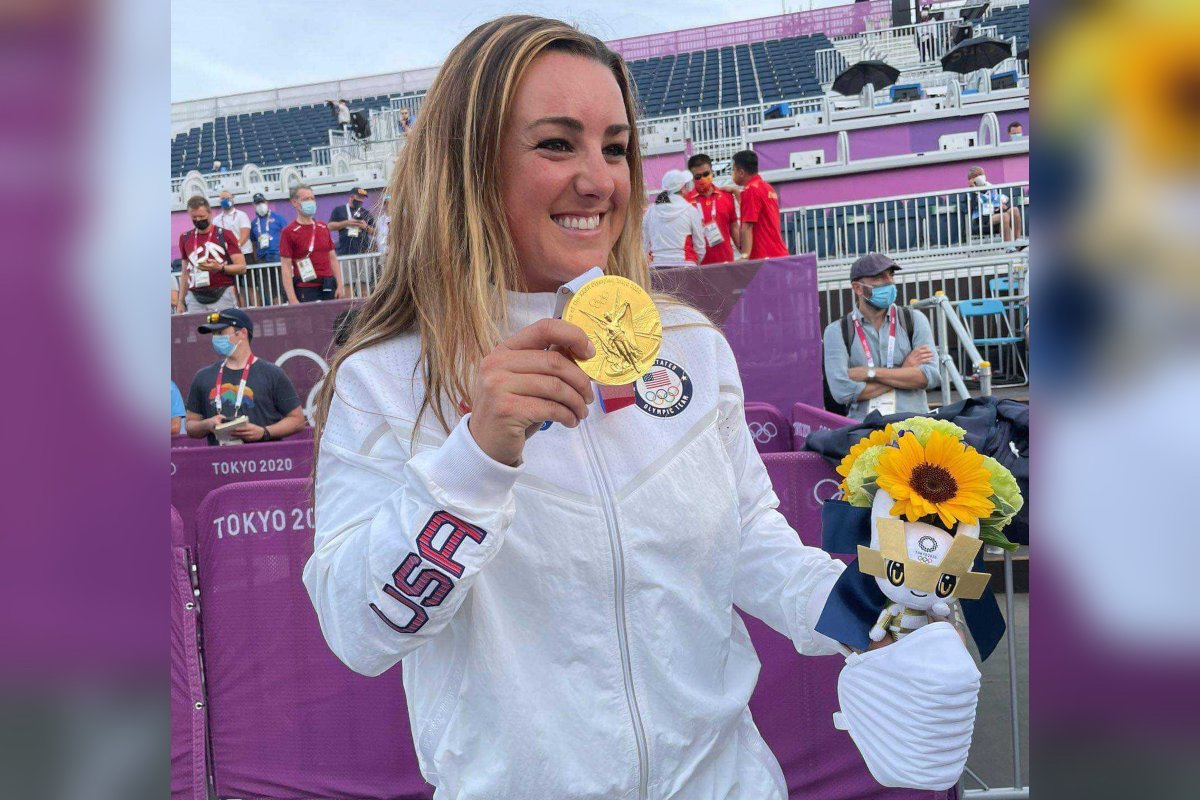 The 2020 Tokyo Olympics were postponed last summer due to the COVID-19 pandemic.
"We are very fortunate to be here to be able to compete," English said in the release. "You know everyone wanted to compete last year but we are very fortunate to still be here and do what we do. We appreciate everything."
Read Next: This Coffee Shop Near the Tokyo Olympic Village Is Remotely Operated by Baristas With Disabilities