SAINT-LAURENT-SUR-MER, France — Walter Stowe never stood on Omaha Beach 78 years ago. He never felt the spray of seawater from the Baie de Seine, never heard the crack of German rifles, or the whomp of their deadly mortars striking sand the color of cane sugar, or the screams of men as they died here.
But on Monday, the 94-year-old World War II veteran from Denton, Texas, had been asked to say something to the men of his generation who waded ashore here on D-Day, June 6, 1944. He later told Coffee or Die Magazine he had no script and spoke "just from the heart" about the sacrifices of the thousands of infantrymen who died here.
"God, we look at them and their death, and we say, 'Well, they didn't get to accomplish nothing,'" Stowe said. "But our Heavenly Father, we know what the living did. They lived because the dying died."
Stowe told Coffee or Die he doctored his brother's birth certificate to enlist in the US Army at 15. The war took Stowe to the other side of the world, Saipan. But he stood on Omaha Beach on Monday with 27 other World War II veterans brought to Normandy by the Best Defense Foundation, a charity that returns aging GIs to the battlefields of their youth.
Black Rifle Coffee Company, the parent corporation of Coffee or Die, is a key sponsor of the charity.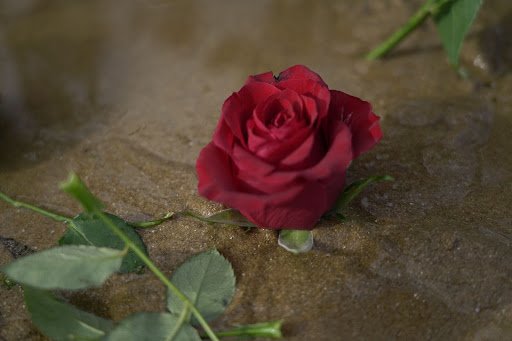 Later in the day, Stowe and the other veterans attended wreath-laying ceremonies at Utah Beach and the Normandy American Cemetery and Memorial at Colleville-Sur-Mer.
"Thank you to the greatest generation for the peace that you gave us," said US Army Gen. Mark A. Milley, the chairman of the Joint Chiefs of Staff, at the cemetery where 9,388 American service members are buried. "Here at the beaches of Normandy 78 years ago, ordinary people from all walks of life came together to serve the cause of liberty."
Milley recounted meeting a 1st Infantry Division veteran three years ago at the 75th anniversary of D-Day. The four-star asked him what the biggest lesson of World War II was.
"General, never let it happen again," he said.
"Let those that lay here be the last witness to a time when allies come together to defeat tyranny," Milley continued. "Let us guarantee to these veterans here today, both living and dead, that we will carry on with their cause. Our peace was paid for in their blood, and that which is paid for in blood must never be given away. Let us recommit to what that Normandy veteran told me. Let us recommit never to let it happen again."
Read Next: 'Ordinary People Who Do Extraordinary Things' — A World War II Veteran Reflects on D-Day and Beyond