The Department of Justice Joint Criminal Opioid and Darknet Enforcement team (J-CODE) and Europol on Tuesday announced the conclusion of Operation DisrupTor, which resulted in 179 arrests throughout the world and the seizure of $6.5 million in cash and virtual currency, 500 kilograms of drugs, and 63 firearms. According to a US Drug Enforcement Agency (DEA) press release, the operation was "a coordinated international effort to disrupt opioid trafficking on the Darknet."
The joint international task force developed follow-on intelligence after completing Operation SaboTor on March 12, 2019, where they infiltrated and shut down the notorious dark web e-commerce site, the Wall Street Market (WSM). According to a DOJ press release, the WSM was "a sophisticated online marketplace available in six languages that allowed approximately 5,400 vendors to sell illegal goods to about 1.15 million customers around the world. […] WSM functioned like a conventional e-commerce website, but it was a hidden service located beyond the reach of traditional internet browsers on the Tor network, a service designed to conceal user identities."
"Criminals selling fentanyl on the Darknet should pay attention to Operation DisrupTor," said Deputy Attorney General Jeffrey Rosen in the press release. "The arrest of 179 of them in seven countries—with the seizure of their drug supplies and their money as well—shows that there will be no safe haven for drug dealing in cyberspace."
Operation DisrupTor was conducted throughout the world with arrests executed in the US, Canada, the Netherlands, Sweden, United Kingdom, Austria, and Germany. Out of the approximately 500 kilograms of drugs confiscated, 274 kilograms were seized in the US including opioid prescriptions such as fentanyl, oxycodone, hydrocodone, and its street version, heroin. Methamphetamine, cocaine, ecstasy, MDMA, and "medicine containing addictive substances in the United States" were also among the drugs seized.
One of the raids conducted through the joint efforts of the FBI, United States Postal Inspection Service (USPIS), and Homeland Security Investigations (HSI) in support of Operation DisrupTor took place in Southern California. The Los Angeles J-CODE team successfully apprehended members of the drug trafficking organization that operated under the code name "Stealthgod" on the dark web. This group is suspected to be one of the largest methamphetamine distributors that J-CODE has apprehended so far. According to the DEA press release, the group conducted "more than 18,000 illicit drug sales to customers in at least 35 states and numerous countries around the world."
Former US Attorney General Jeff Sessions announced the establishment of the FBI-led J-CODE on Jan. 29, 2018, in a press release. Since then, J-CODE has taken down several dark web sites in an effort to combat the opioid pandemic and the people responsible for it. J-CODE has expanded its partnerships to both domestic and international allies for operations like DisrupTor and SaboTor.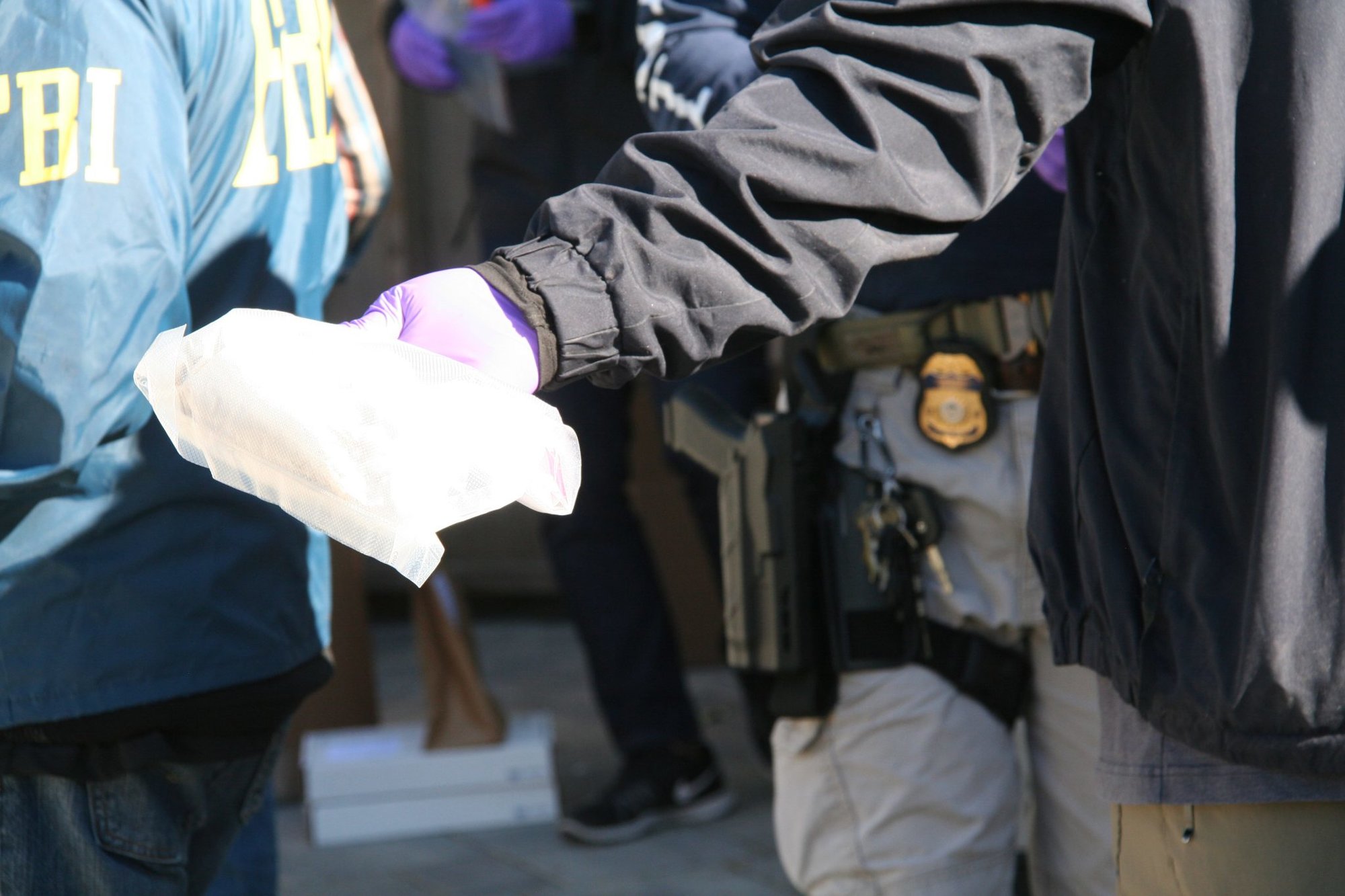 E-commerce sites like the WSM are hosted on the darknet, also known as the dark web, which functions like the regular World Wide Web but with encryptions to disguise the users on it. The darknet was previously a stronghold for both criminals and noncriminals. Besides criminals using it to prevent law enforcement and/or the mainstream media from identifying illegal transactions ranging from sex trafficking to illicit drug sales, political dissidents have used the darknet to keep their identities secret.
Sessions had a stark warning for criminals on the dark web after announcing J-CODE. "Criminals think that they are safe on the darknet, but they are in for a rude awakening," he said in the press release. "We have already infiltrated their networks, and we are determined to bring them to justice. […] The J-CODE team will help us continue to shut down the online marketplaces that drug traffickers use and ultimately that will help us reduce addiction and overdoses across the nation."