The ancient Chinese philosopher and strategist San Tzu claimed all warfare is based on deception. With such enormous battles spanning the entire globe, it's hard to think World War II fits that mold, but a brazen plot to trick Adolf Hitler into thinking an Allied invasion of Greece was imminent — a ploy to conceal the real invasion of Sicily — reinforces Tzu's claim. The extraordinary story is being retold in the upcoming movie Operation Mincemeat, and the new trailer from Warner Bros. reveals just how wild the deception really was.
The operation involved a dead homeless man getting dumped off of a submarine, bogus battle plans complete with coded correspondence and pictures of a fake girlfriend, and a whole lot of luck.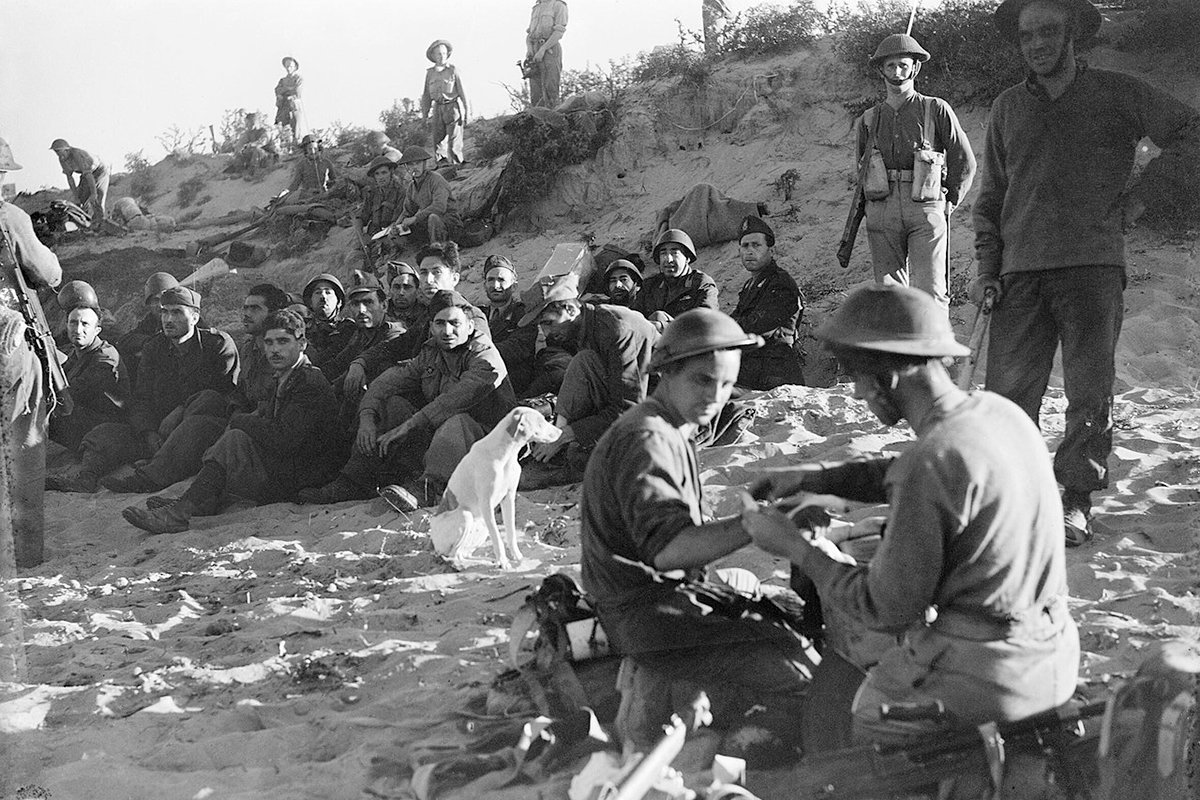 The Allied invasion of Sicily was the first step in the Italian Campaign to knock Benito Mussolini out of the war, and projected casualties were high. In order to convince the Axis powers to move troops out of Sicily, British intelligence operatives concocted the elaborate plan to plant fake documents on a corpse disguised as a Royal Marine, then dump the corpse in the sea off the coast of Spain where the tides would carry it to shore. The phony Marine's "top secret" documents naming Greece as the Allied target eventually made their way into the hands of the German Army, as intended.
The dead man's fabricated backstory was so thorough and the false intelligence so convincing that Hitler not only moved troops stationed in Sicily to bolster his defenses of Greece but also continued to pull aircraft from Sicily for four hours after the Allies had already landed. By the time Hitler accepted the reality of the situation, Allied forces were well on their way to establishing a foothold for the eventual takeover of the rest of Italy.
The first glimpse of the movie appears to focus on the minds responsible for the scheme more than the operation's actual execution. But that's no surprise, considering one of the primary figures behind the plan was none other than Ian Fleming: British intelligence officer and creator of James Bond. Fleming, portrayed in the film by actor Johnny Flynn, came up with the elaborate ruse while working as the personal assistant to the Royal Navy's director of naval intelligence.
This won't be the first time Operation Mincemeat is given the Hollywood treatment. The 1956 film The Man Who Never Was told the same story and won the British Academy of Film and Television Arts award for best British screenplay. It's hard to believe such an outlandish story ever happened, and a modern retelling is long overdue.
Based on the book of the same name by Ben Macintyre, Operation Mincemeat stars Colin Firth, Kelly Macdonald, and Jason Isaacs. Directed by Oscar-winner John Madden (Shakespeare in Love), the movie is scheduled for release early next year.
Read Next: How the National Pigeon Service Became a Lifeline for British RAF Crews in World War II