Operation Safety Net, the US Marshals Service-led child trafficking task force in Ohio, has located 25 missing children as of Saturday, according to a US Marshals press release. In addition, Operation Moving Target, led by the Ohio Internet Crimes Against Children (ICAC) task force, concluded on Thursday with 27 online predators arrested for cybercrimes and attempted sexual conduct with children.
"Sometimes the situations they — they go to, believe it or not, may be better than the situations they left from," US Marshal Pete Elliott told WOIO-TV. "We're trying to do our part. A number of these children have gone to the hospital after we've recovered them to get checked out, so again this is something we take very seriously."
Operation Safety Net focuses on Cleveland, Cuyahoga County, and the surrounding area to locate missing and endangered children. The operation's reach has extended into the northern portion of the state with help from the Northern Ohio Violent Fugitive Task Force. According to the US Marshals press release, "Children have been recovered in Cleveland, East Cleveland, Akron, Mansfield, Euclid, Willoughby and as far away as Miami." Even though the operation started in Ohio, leads developed in the state have led to locating missing children outside of Ohio.
The US Marshals have been working with Cleveland, East Cleveland, and Newburgh Heights police departments for the past 20 days to locate missing children, ages ranging from 13 to 18 years old. One in every four cases resolved by the task force are related to human trafficking or prostitution.
While Operation Safety Net is still underway, Operation Moving Target was started by the Ohio ICAC on Aug. 24 and concluded on Aug. 27. The Ohio ICAC is a federal anticrime task force funded by the US Department of Justice's Office of Juvenile Justice and Delinquency Prevention. The operation was short in duration but concluded with the arrest of 27 suspects.
For Operation Moving Target, undercover law enforcement officers posed as children online to lure sexual predators. During conversations via various social media platforms, the suspects requested meeting times and locations for sexual activity, and some even sent photos of their genitalia to the purported children. Many of the suspects had firearms, condoms, personal lubricant, sex toys, and drugs in their possession at the time of arrest.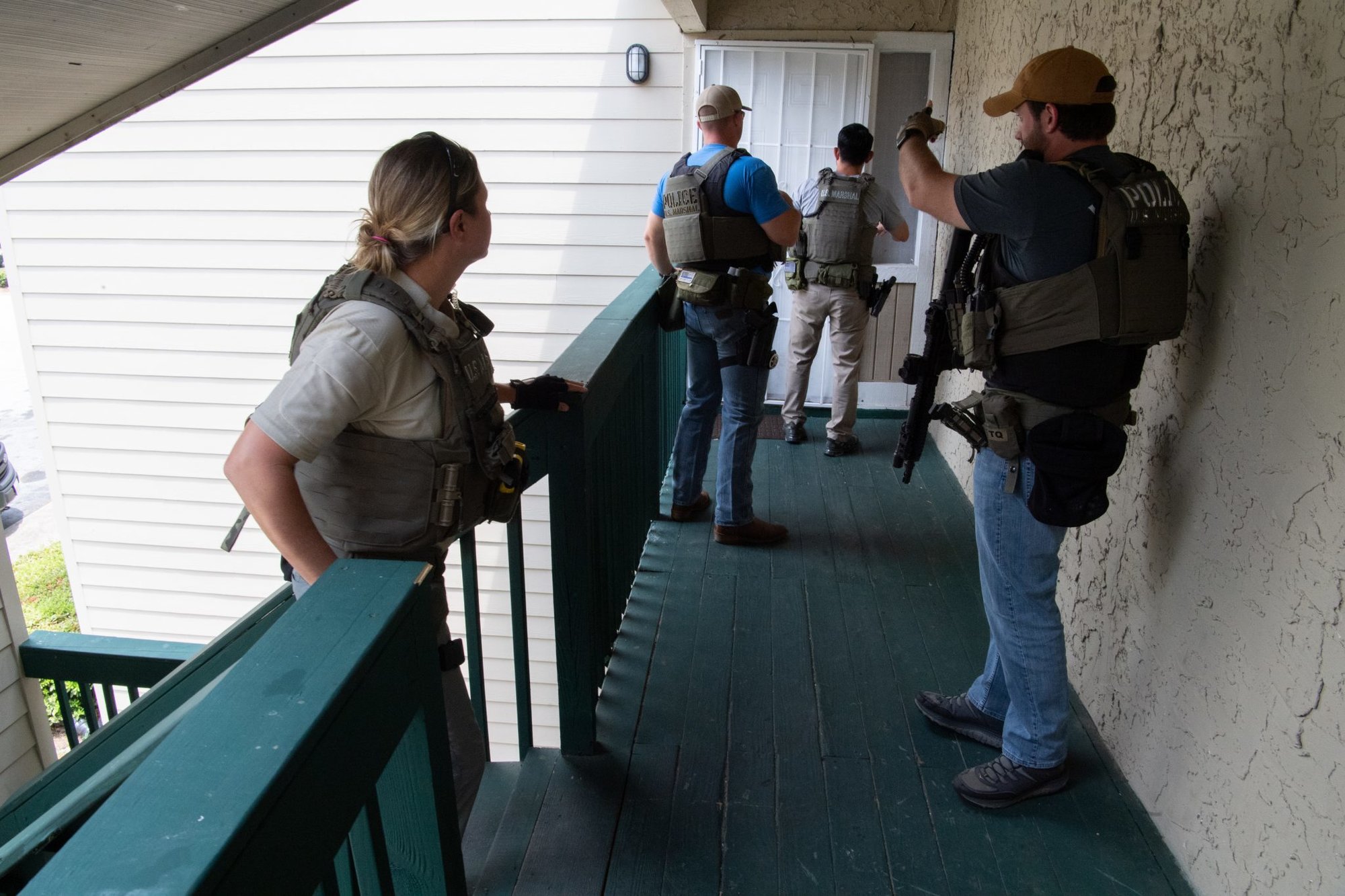 When the suspects arrived at the meeting place, law enforcement arrested them for crimes including attempted unlawful sexual conduct with a minor, disseminating matter harmful to juveniles, importuning, and possessing criminal tools. The suspects were transported to Cuyahoga County Jail, and each case will be viewed by a Cuyahoga County grand jury.
"As we have seen the number of Cybertips dramatically increase this year, it is clear that online predators remain a serious threat to our children," said prosecutor Michael C. O'Malley in a Cuyahoga County Office of the Prosecutor press release. "Hopefully the success of yet another operation serves as a stern warning to offenders that you will be found, you will be arrested, and you will be prosecuted."
Federal, state, and local law enforcement have been pursuing missing children and their predators for years. The US Marshals partnered with the National Center for Missing and Endangered Children in 2005. Since this partnership began, the US Marshals Service has assisted in recovering more than 1,800 missing children, according to a US Marshals press release. In 2015, the Justice for Victims of Trafficking Act was approved, granting the US Marshals enhanced authority.
This legislation enabled the creation of the US Marshals Service Missing Child Unit, which has been setting up joint task forces to carry out operations across the country, including Ohio's Operation Safety Net and Georgia's Operation Not Forgotten, which located 39 missing children in a matter of weeks.