Oregon lawmakers passed a staggering 22 police reform bills before ending their legislative session Saturday, but reforms still didn't go as far as some advocates would have liked.
In the summer of 2020, after more than 100 continuous days of civil unrest following the murder of George Floyd, members of the legislature's Black, Indigenous, and People of Color (BIPOC) caucus were adamant about passing reforms to policing and accountability. During a special session held in the early days of Portland's protests against police brutality, legislators passed six criminal-justice reform bills, a remarkable quantity at the time. This year, legislators nearly quadrupled that number.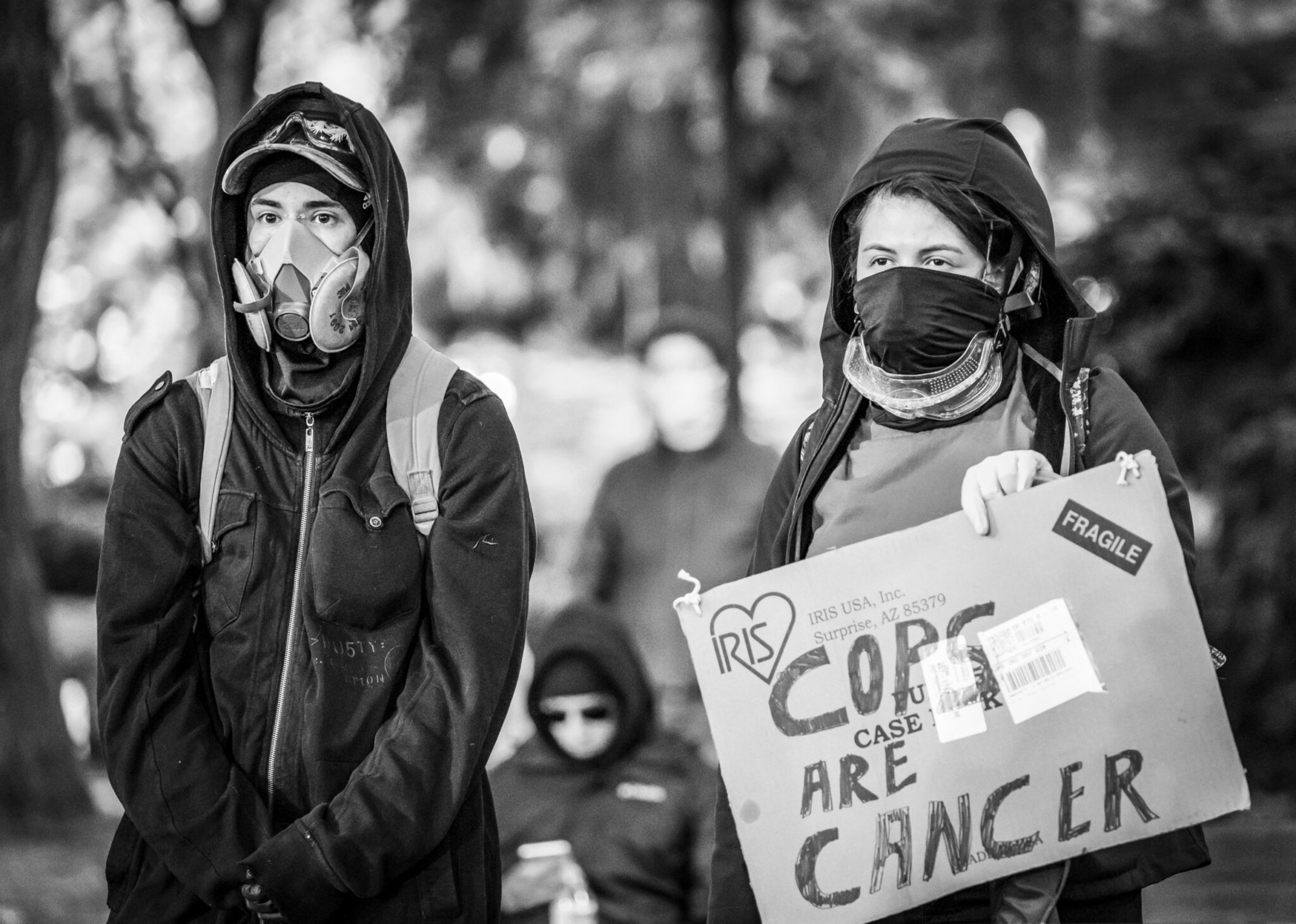 One of the biggest bills authorizes the creation of a new statewide police-oversight board to review disciplinary actions against officers accused of serious misconduct. However, law enforcement officials were divided on the bill. Organizations representing local police chiefs and sheriffs' departments supported creating the commission, but the Oregon Coalition of Police and Sheriffs, which represents union interests, objected to the bill because it would shift the "balance of power between union and management," The Oregonian reported.
Many of the bills will rein in officers responding to protests. One makes it more difficult to arrest someone for interfering with a peace officer — the most common charge for which protesters were arrested during the Portland demonstrations, and one critics have said impedes protesters' speech rights. One bill directs police not to use chemical agents or impact projectiles for crowd control unless people engage in behavior justifying physical force. Another requires officers working crowd control in large cities to wear visible identification on their uniforms.
Other bills demand officers report misconduct by their colleagues, require training on investigations of bias crimes, and restrict law enforcement agencies from taking surplus military equipment, such as weaponized unmanned aircraft, combat-configured aircraft, grenades, grenade launchers, and firearm suppressors.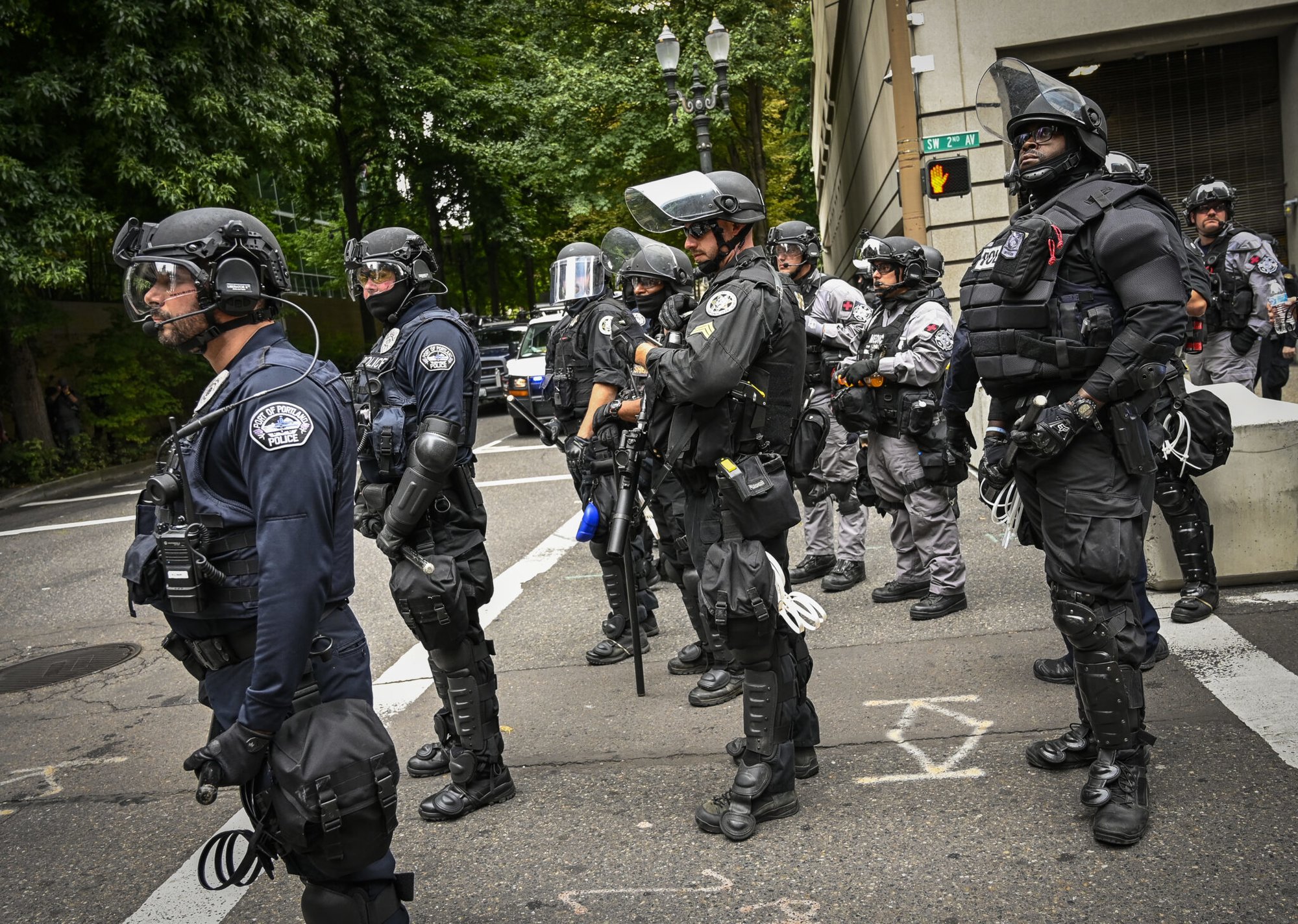 A pair of bills addressing "doxxing" and mug shots united both police and protesters this session. House Bill 3047 allows citizens to take civil action against doxxing, the act of publicly and maliciously revealing someone's private information, usually via the internet. Protesters and police representatives both testified in support of the bill earlier this year, claiming they'd been doxxed. House Bill 3273 prohibits police from publicly releasing mug shots except for in specific circumstances, such as an active search for a crime suspect.
"We heard Oregonians when they said that the power of policing comes from community. This session, the community rebuilt policing. We began with an ambitious agenda, and we finished strong," state Rep. Janelle Bynum, who sponsored many of the reform bills, told The Oregonian. "We also realize that our work is not yet done, and we intend on bringing forth more bills in the interim session. For now, I'm focused on seeing how communities, cities and counties will build locally. We've given them the keys, now it's time for them to drive."
Read Next: Union Head Says 50 Portland Cops Who Resigned Together 'Held the Line'