Oregon is preparing for a "mass fatality incident," said Andrew Phelps, director of the Oregon Office of Emergency Management, during a Friday press conference with Gov. Kate Brown. At the time they did not have an official count of verified fire-related deaths in the state, but Brown said they expect any reported numbers to fluctuate.
The Oregon National Guard has assigned a fatality search and recovery team (FSRT) made up of 11 airmen to assist with locating missing and/or deceased people in the state, said Adjutant Gen. Mike Stencel during the Friday press conference. Phelps was interviewed by NPR and explained that this scenario is something he never thought he would have to face.
"In addition, we're working with FEMA on requests for search, rescue and recovery resources, as well as some resources that quite frankly, as an emergency manager, I'd never wanted to request, like mortuary assistance teams and things of that nature," Phelps told NPR in an interview. "It's unfortunately an inevitability I think at this point, given the destruction that we've had and what our firefighters are reporting that they've seen. We know we're going to have fatalities. Some of them have already been confirmed."
According to a Tuesday press release by the state of Oregon, there are eight confirmed deaths related to the wildfires and 16 people reported missing.
"Starting today, operations related to mass fatalities management have been consolidated to a single mobile morgue," the release states. "All subject matter expertise related to the examination of deceased individuals recovered from the wildfires will be located here. This group's mission is timely identification of deceased individuals and reunification with family, as well as accurate reporting of mortality data."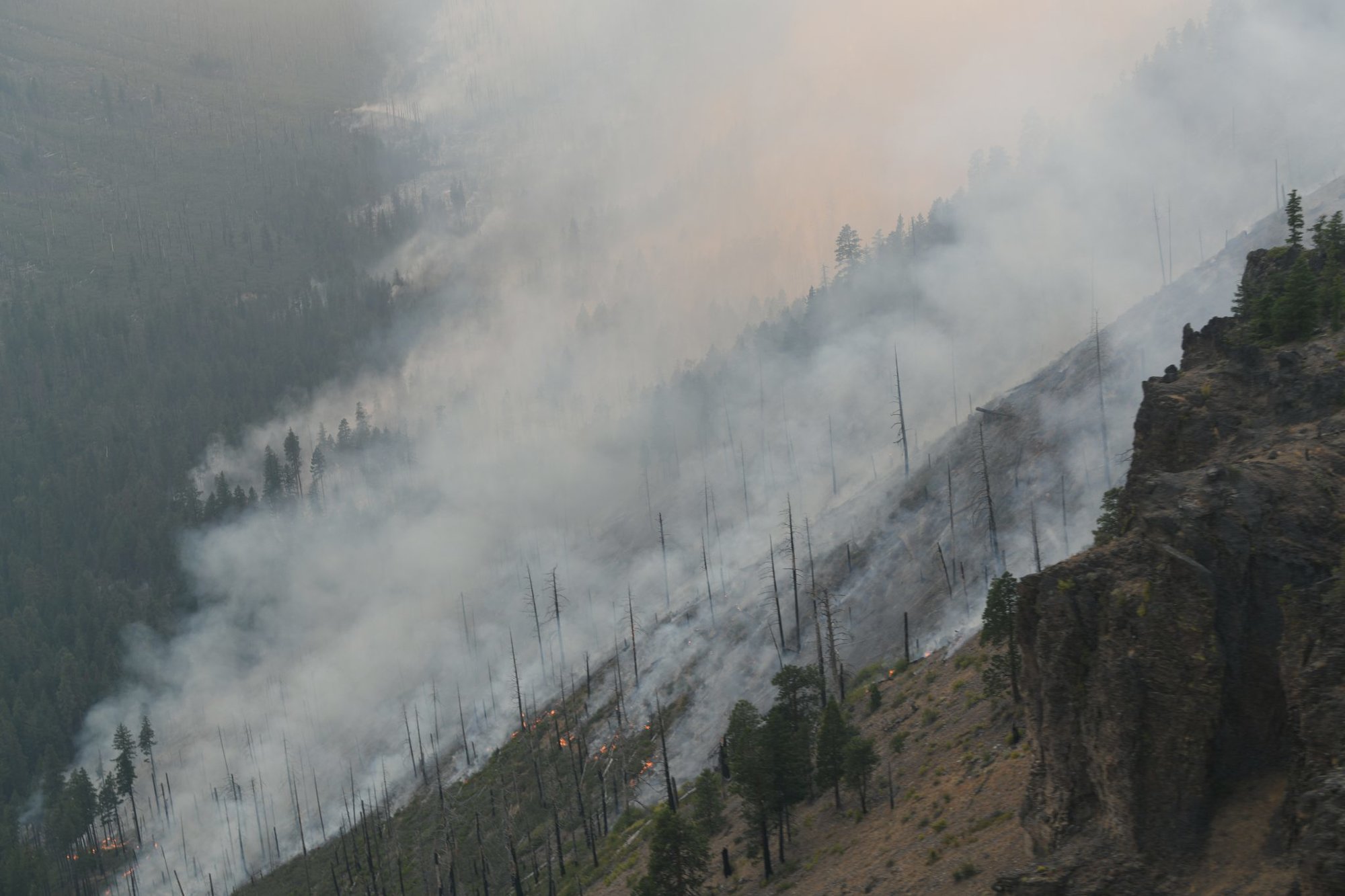 In addition to the missing and deceased, approximately 500,000 Oregonians are under evacuation notice with more than 40,000 evacuated thus far. There are three levels of evacuation notices used to designate areas within the state. According to the Portland, Oregon, Fire Department, Level 1 notifies people to have essential items packed and ready to go, as well as to prepare their residence for its best chance of surviving the fire. Level 2 indicates that citizens in the affected area should be readily looking for the order to evacuate via the radio, TV, or social media. Level 3 is when evacuation is ordered and people should exit the area immediately.
Approximately 1 million acres have burned in Oregon to date, creating hazardous air conditions. Burns are no longer the only concern from the wildfires; carbon monoxide poisoning is also a hazard in areas along the West Coast. First responders and military personnel on the local, state, and federal levels are taxed with safely extracting people from the dangerous areas but also treating the sick and wounded. Hazardous air is now complicating their efforts.
IQair, a group that monitors air quality throughout the world, stated in an article, "The US Environmental Protection Agency (EPA) uses an air quality index (AQI) to translate pollutant concentrations to a relatable scale for risk to health. The scale ranges from 0 to 500."
The EPA's website AirNow lists several cities within Oregon and the current air quality within them. As of 12 p.m. local time today, multiple cities are listed in Oregon with varying levels of AQI ratings. Most notably, the cities of Albany, Bend, Madras, Salem, and Sisters are all listed as having "hazardous" air quality. Several other cities, including Portland, are listed under "unhealthy" and "very unhealthy."