Harold Russell lost his hands on D-Day. An explosion blew off his hands above the wrist, permanently changing the course of the young soldier's life. A demolition expert, Russell had been handling TNT, which, unbeknownst to him, was prepared with a defective fuse.
June 6, 1944, was the day Allied forces invaded Nazi-occupied France. But as the largest amphibious assault in history was hitting the beaches of Normandy and paratroopers were rallying across the French countryside, Russell was half a world away, in North Carolina, teaching soldiers how to use explosives at Camp Mackall.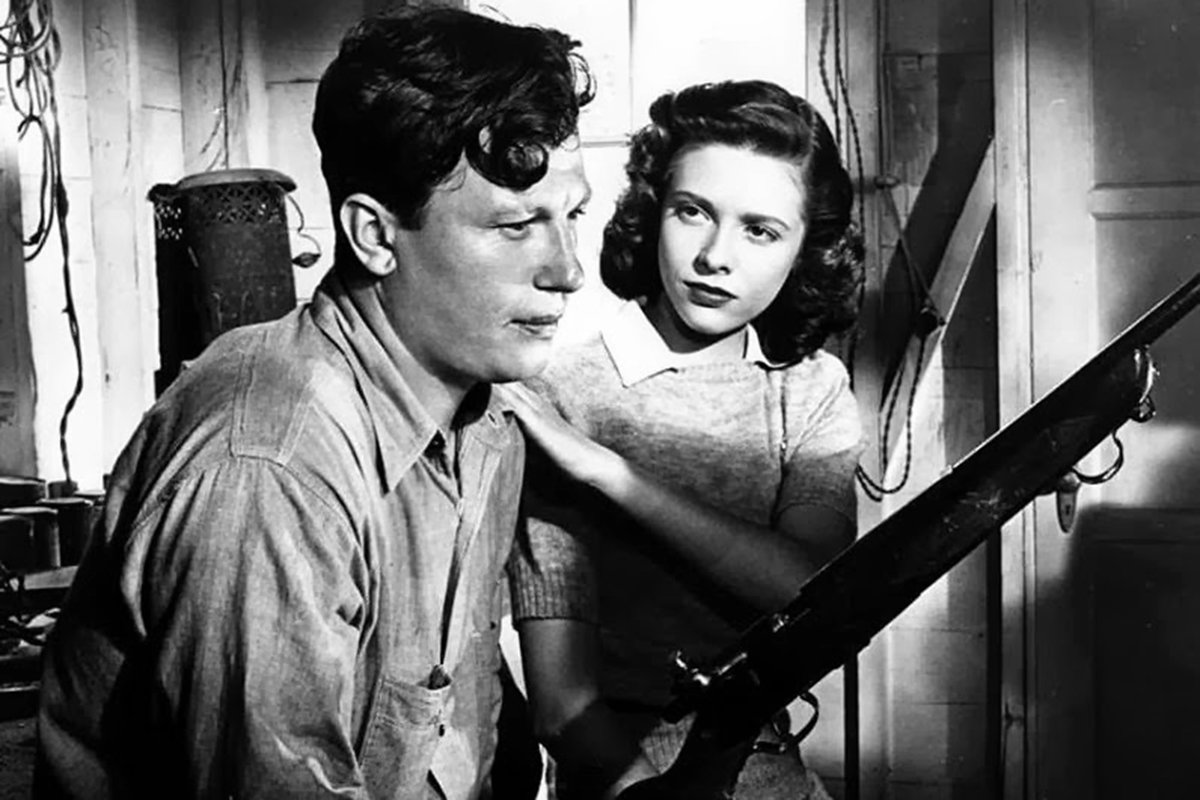 After the freak accident took his hands, Russell was sent to Walter Reed Medical Center, where he made the decision to be fitted for metal hooks rather than plastic prosthetics. Russell was a man of action and chose function over aesthetics. He became proficient with his hooks and even learned to light his own cigarettes. A perpetual optimist, Russell didn't let the loss of his hands slow him down.
Following his rehabilitation, Russell began a career in acting. His first job was in a documentary about disabled veterans and the ways they adapt to new challenges. The film was a success for its small intended audience, but it also caught the eye of Samuel Goldwyn. Goldwyn — the owner of Goldwyn Pictures (later MGM Studios) — recognized Russell's potential and offered him the role of a lifetime.
Russell was cast in the 1946 film The Best Years of Our Lives, where he played a sailor who lost his hands in World War II. The film focuses on American veterans returning from the war and their reintegration into society. It was a massive commercial and critical success, taking home eight Oscars from the 1947 Academy Awards, two of which belonged to Russell. He won the Oscar for Best Supporting Actor as well as an honorary Oscar for "bringing aid and comfort to disabled veterans through the medium of motion pictures." This made Russell the only actor ever to receive two Oscars for the same role.
The film's famous "And for what?" scene is well-known among many veterans. In it, Russell is confronted by an anti-war conspiracist who tells him Americans who fought in World War II were just pawns in an unnecessary war. The original script included antisemitic rhetoric that argued the war was part of a Jewish plot. Russell and another veteran in the scene waste no time explaining with their fists why World War II was just and necessary.
Russell mostly moved on from acting following The Best Years of Our Lives, but he found himself in a bit of hot water 45 years after the film's debut when he decided to sell one of his Oscars to help pay his wife's medical bills. The move ruffled a few feathers in the film industry, people who felt it reduced Oscar statues to "objects of mere commerce." The president of the Academy of Motion Picture Arts and Sciences tried to dissuade him, but Russell sold his Oscar for $60,500, saying, "My wife's health is much more important than sentimental reasons."
Harold Russell lived life on his own terms; no film executive or amount of TNT could change that. If you haven't seen Russell in The Best Years of Our Lives, it's worth taking a few hours to watch it. His status as an untrained actor and the director's choice to use real locations mimics neorealism, but movie stars like Myrna Loy ensured the movie still retained the big-budget feel that appealed to large American audiences in 1946. The movie treats returning home from war with a level of honesty rarely found in films of that time.
In one scene that likely solidified Russell's Oscar win, he removes hooks in front of his girlfriend, simultaneously explaining and demonstrating how vulnerable he is without them. It took some maneuvering on behalf of producers to allow the scene to even be included in the film, due to the fact there were still strict censorship rules preventing depictions of unmarried couples undressing in the same bedroom.
The Best Years of Our Lives was ahead of its time for depictions of both physical and psychological wounds of war. With his role in the film, Harold Russell helped bring attention to the reality of wounded veterans living with amputations.


Read Next: 'Long Overdue' – Biden Presents Medal of Honor to Legendary Ranger Col. Ralph Puckett