Outperform Serve and Develop, or OSD, is a nonprofit organization that has made a name for itself by providing gaming consoles to actively deployed service members. This month, the organization has been presented with a huge opportunity from Microsoft. For every dollar raised for OSD between now and March 31, Xbox will match it up to $250,000.
Owning an Xbox is not necessary to participate. People can sign up to donate or fundraise on OSD's website. OSD and Tiltify will work together so that "individual streamers, Esports teams, developers and gaming communities can sign up and have access to a full set of integrations and features for charity streaming on platforms including Twitch, Mixer, Facebook Gaming and Youtube," according to OSD.
"It's the natural progression of the relationship," said Glenn D. Banton Sr., OSD's CEO, of this new project with Microsoft. The two organizations have been cooperating since before the Xbox One was released.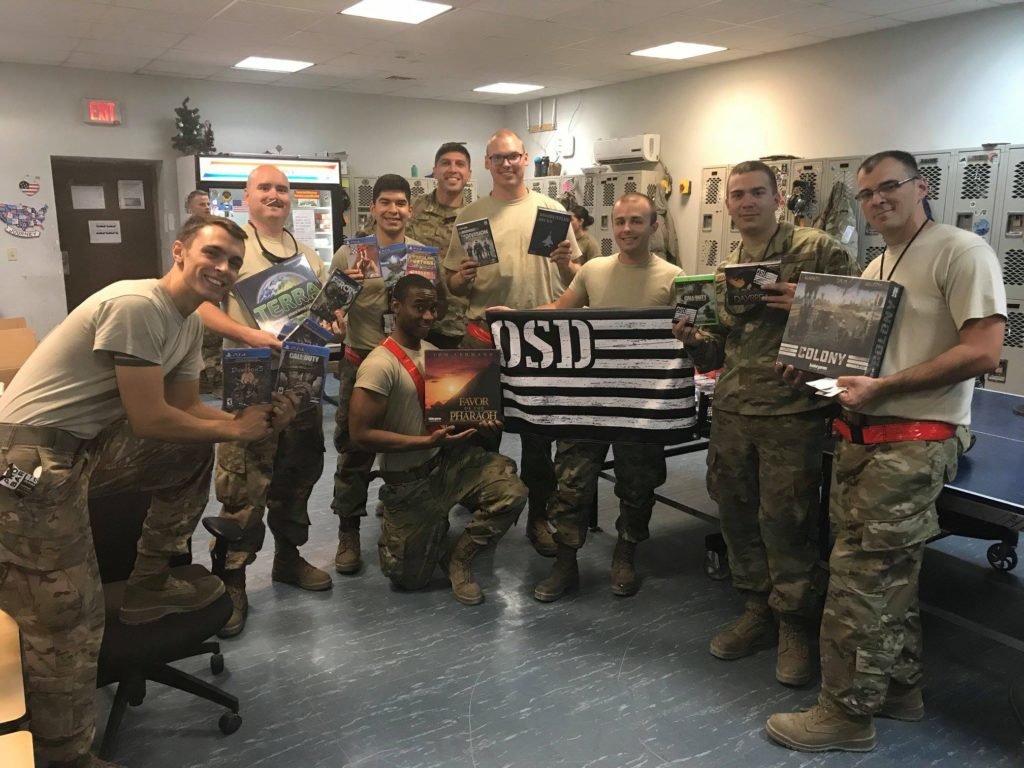 "I think where it all came together was with the #givewithxbox campaign in the fall of 2018," Banton explained. "We got to go out and film this amazing spot with Travis Pastrana and Nitro Circus. That really solidified our ability to work together as partners who understand this bigger picture and this bigger story."
OSD uses its programs — such as Supply Drops and Games for Grunts, which provide active duty military members on deployment with items like gaming consoles — as a starting point to create a solid ecosystem of support for service members when they come home.
"We see the gaming piece as something that is a piece of an individual's life," Banton said. "It catalyzes a connection. So that's been our viewpoint on gaming since we existed. It's about the gaming, but it's not about the gaming."
The social aspects of Xbox gaming are particularly well-suited for OSD's mission. "A deployed family member can communicate with a kid or husband or wife back home through that as a technology medium," said Banton.
According to Banton, the matching funds from Microsoft will be a boon to all of their programs, not just the Supply Drops. "We see those as front ends of the funnel," he said. "We're often times utilizing those programs to then develop a relationship with a service member, veteran, family member — so when they have those other types of transitional social needs, professional development, there's less time having to look for the new tribe or the new community. We're already there, we've already been there, and that's understood."
"Naturally, because of the tie in, a lot of it will be emphasized on the Supply Drop side," he added.
Banton said he hopes that this campaign will help OSD make inroads to new donors in the gaming community. "Folks that may have never heard of us before are able to make an educated decision and hopefully put some effort in and some investment to supporting something so great for our troops," he said.
"We have a natural story that connects back into gaming," Banton continued. "It's more than just gaming — it's connection, it's shared experience."