On Thursday — two weeks after replacing a federal task force dispatched by the Trump administration — the approximately 100 Oregon State Police officers charged with protecting federal buildings in Portland withdrew from the city.
OSP spokesman Capt. Timothy R. Fox announced the troopers would withdraw from downtown Portland and return to regular assignments across the state, including some coastal communities and areas in southern and eastern Oregon where police staffing is already limited.
"This decision was based on the fact that our two-week commitment ended last night," Fox said. "Troopers are returning to the communities that they are assigned to serve and protect. We will continually assess our resources if our partners at PPB need OSP assistance."
The announcement came two days after Multnomah County District Attorney Mike Schmidt announced his office would decline prosecution of certain protest-related charges. Schmidt said his office "will presumptively decline to prosecute a case where the most serious offense is a city ordinance violation or where the crimes do not involve deliberate property damage, theft or the use or threat of force against another person."
Charges that will be declined are: interfering with a peace officer or parole and probation officer, disorderly conduct in the second degree, criminal trespass in the first and second degree, escape in the third degree, harassment, and rioting — as long as no other charges outside of the policy parameters accompany it.
Fox's statement made clear the decision was at least partially connected to Schmidt's announcement.
"The Oregon State Police is continually reassessing our resources and the needs of our partner agencies, and at this time we are inclined to move those resources back to counties where prosecution of criminal conduct is still a priority," he said.
Schmidt said charges of resisting arrest and assaulting a public safety officer will be heavily scrutinized, and "consideration will be given to the chaos of a protesting environment, especially after tear gas or other less-lethal munitions have been deployed against community members en masse."
The district attorney's office will treat charges such as assault and arson, or any accusations involving intentional physical violence against civilians and law enforcement officers, according to normal policies. Prosecutors will offer conditional dismissal — for paying restitution or making other amends — to protesters accused of crimes that caused only financial harm.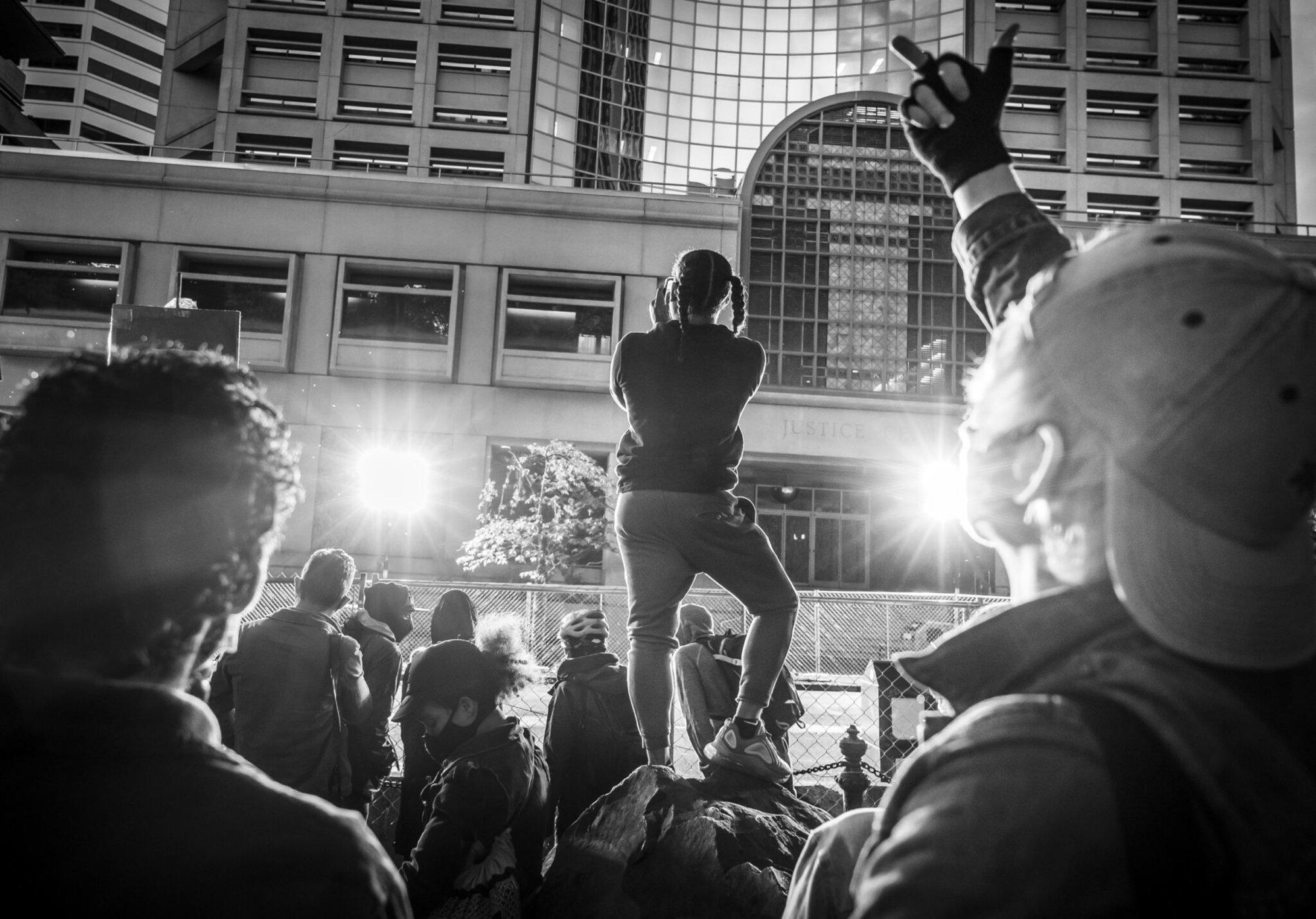 Clashes between demonstrators and law enforcement officers outside the Mark O. Hatfield Federal Courthouse calmed down immediately after OSP replaced members of a Department of Homeland Security task force July 30. After the DHS agents left, OSP mostly stayed out of sight and inside the federal courthouse, and protesters largely shifted their efforts to Portland police precincts in Northeast and Southeast Portland and the police union headquarters in North Portland.
The Oregonian reported, "State police helped Portland police disperse crowds in those locations after people threw objects, set fires at the police union office and some tried to barricade a front door to East Precinct."
The LA Times reported, "Demonstrators returned to the courthouse Wednesday night and clashes continued into the early morning hours Thursday as some people threw objects as well as set off fireworks, and police used tear gas on the crowd, authorities said. Two protesters were arrested, and one officer suffered a hand wound described as serious."
Fox said a state trooper took a rock to the helmet during the confrontation and suffered a concussion.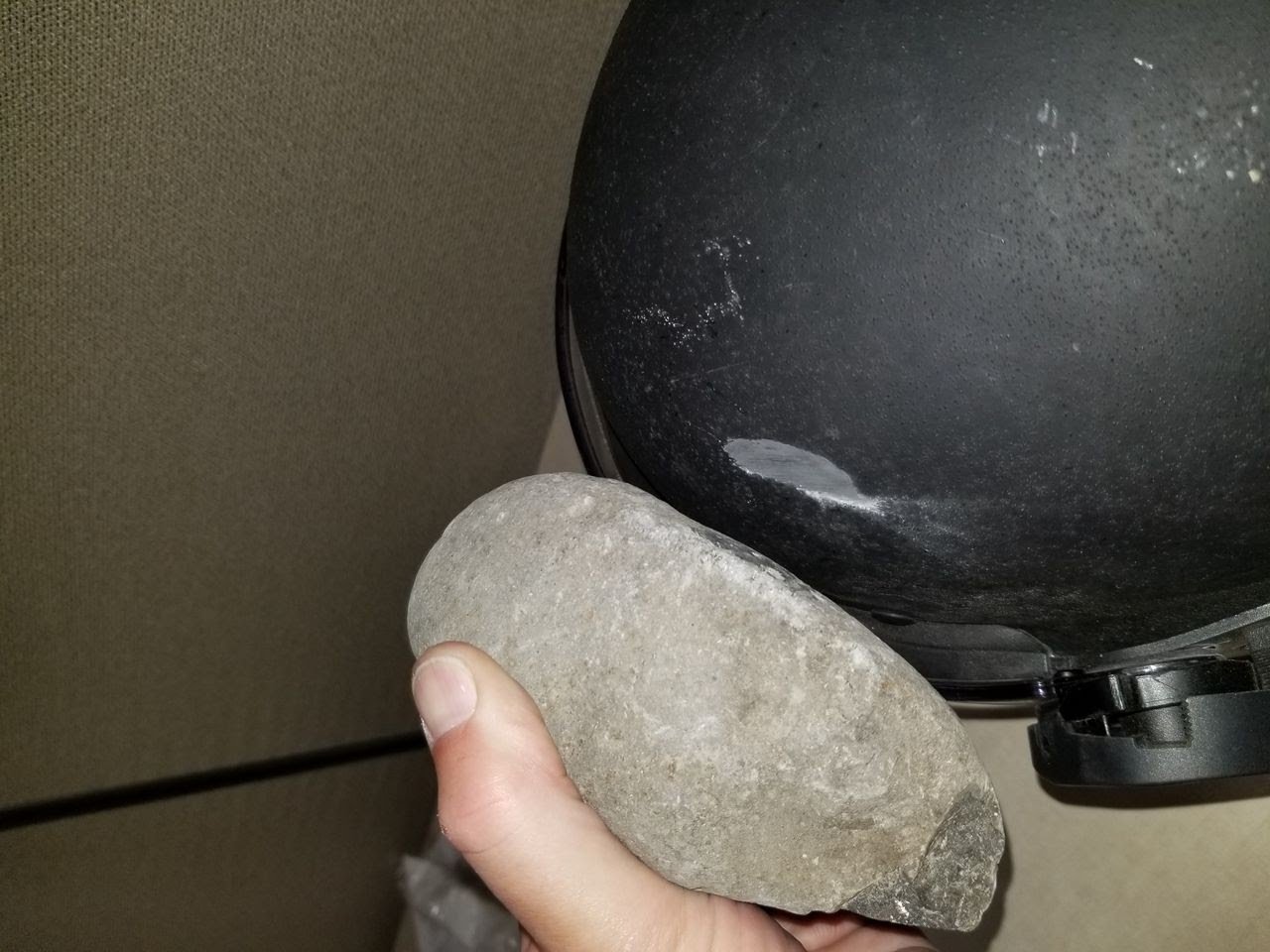 It's unclear what OSP's departure will mean as Portland approaches its 79th consecutive night of demonstrations since the May 25 killing of George Floyd in Minneapolis.
According to The Oregonian, US Department of Justice attorney Jordan Von Bokern wrote in a legal brief filed Wednesday that the Federal Protective Service "will begin to release the DHS component law enforcement personnel who are currently assigned to protecting" the courthouse and other federal buildings when Homeland Security leadership "determines that the security of federal facilities in Portland is no longer at risk." Von Bokern wrote that federal officers' engagement with protesters had "diminished to practically nothing" in the past two weeks.
OSP Superintendent Travis Hampton said the deployment of his troopers came "at the cost to rural communities," but his office will "continue to assess subsequent resource demands" with Portland Police Chief Chuck Lovell.
During his press conference Tuesday, Schmidt said his decision to decline prosecution of certain charges "is not a free pass."
"While I will do what I can to provide protesters with a forum to make their voices heard, I will not tolerate deliberate acts of violence against police or anyone else," he said. "Engage in that type of conduct and you should expect to be prosecuted. Nor does this policy change Oregon law. Law enforcement retains the ability to arrest any person who they believe has violated any law, including those I've mentioned above."