The US Coast Guard halted a Monday, Nov. 22, search for an overdue fishing boat after the vessel was found ashore on Puerto Rico and federal agents had nabbed four of its passengers.
Agency watchstanders on San Juan, Puerto Rico, were informed by local 911 dispatchers that three men never returned from a fishing excursion that departed the town of Loíza, and their craft was disabled and flooding with seawater.
The Coast Guard scrambled an MH-60T Jayhawk rescue helicopter from Air Station Borinquen, plus the 154-foot fast response cutter Joseph Doyle and a 45-foot response boat from San Juan. They were soon joined by an HC-130J Super Hercules long-range surveillance aircraft from Air Station Clearwater in Florida.
They began hunting for a 20-foot blue and white boat in Atlantic waters, roughly 20 nautical miles north of Vega Baja and Dorado, Puerto Rico. And then they called everything off.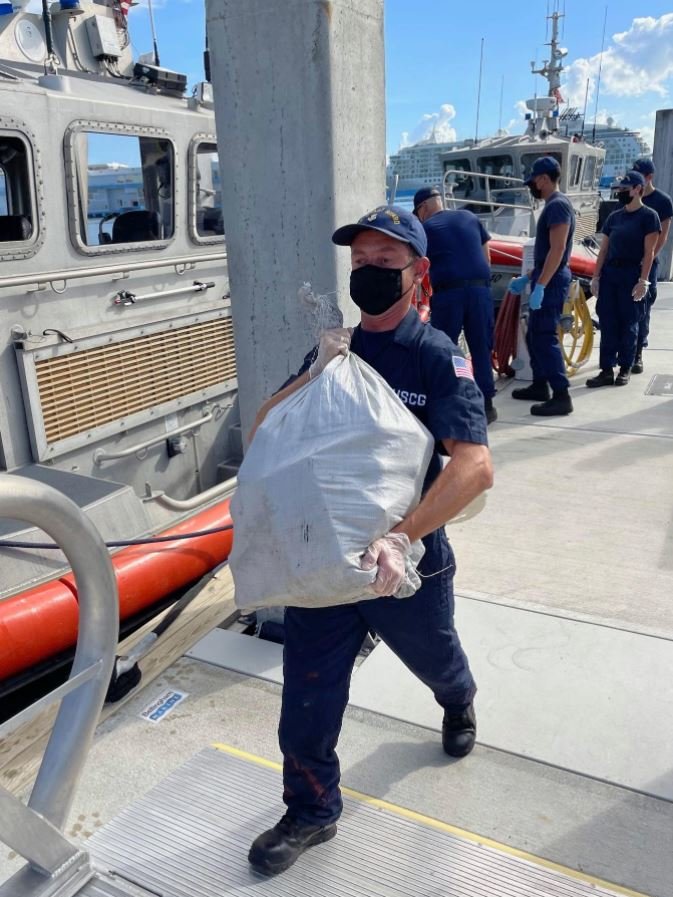 US Border Patrol agents detained four unnamed men after their vessel was discovered ashore near Punta Salina in Toa Baja, northern Puerto Rico. A Border Patrol probe into the nationalities of the detainees continues, officials said.
"Given the predominant harsh weather conditions that exist in the waters surrounding Puerto Rico, these men are extremely fortunate," said Cmdr. Beau Powers, Sector San Juan chief of response, in a prepared statement emailed to Coffee or Die Magazine. "This vessel was not equipped with adequate life-saving equipment and the situation nearly resulted in a tragedy. The Coast Guard appreciates the support and diligence of the U.S. Border Patrol in their efforts to help us resolve this case."
Read Next: Alaska SAR Alarm: Daring Coast Guard Rescue Saves 4 Mariners