Summer 2021 is underway, and as we finally start enjoying our favorite outdoor activities with family and friends, switching up your weekly brewing routine is a great way to reignite your passion for brewing some of the hottest recipes on the planet.
Adding the title of "cold-brew aficionado" to your bag of tricks is a surefire way to draw in a crowd at your next gathering, and we have finally found a cold-brew system that is easy to use without the hassle of a messy cleanup.
One of the biggest reasons coffee enthusiasts tend to shy away from making cold brew consistently at home is the inconvenience of the setup and teardown of the brewing system itself. Oxo has created a device in which all parts nest together for easy setup and storage.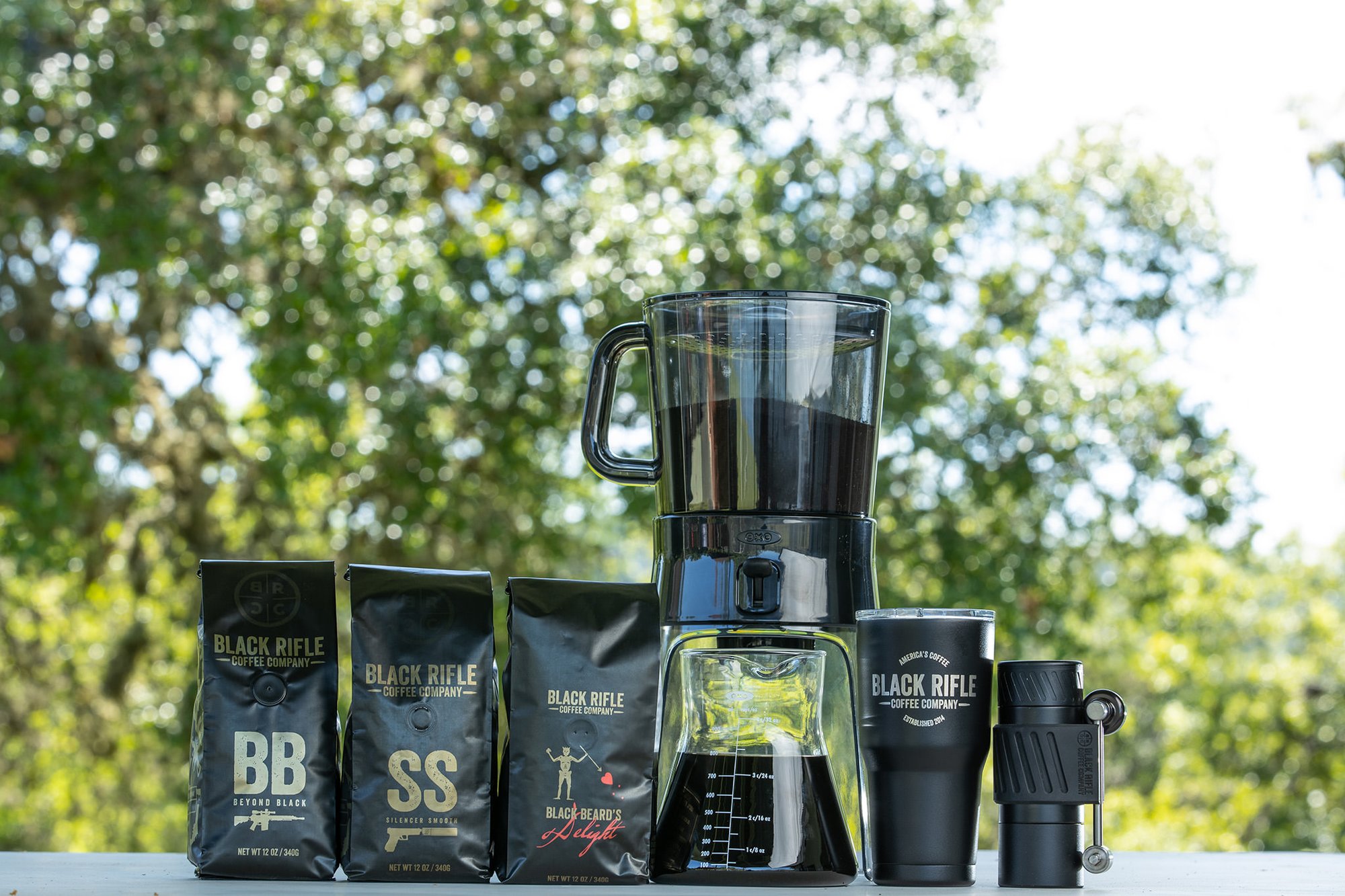 The Oxo Cold Brew Coffee Maker simplifies the cold-brew process by creating an all-in-one home brewing system that produces high-quality cold-brew concentrate.
Right out of the box, the setup instructions are self-explanatory and easy to understand. After only our first batch, we were able to ditch the owner's manual and dive right into consistent brewing.


Add 10 ounces of coarsely ground coffee to the brewing container.


Pour 40 ounces of cold or room temperature water around the rainmaker.


Leave the device to brew for 12 to 24 hours.


Place glass carafe under the container and flip the brew-release switch down to drain.


Use the carafe to serve the coffee, or store it with the stopper.


For this particular batch of cold brew, we stopped by a local roaster in SoCal: Dark Horse Coffee Roasters. Dark Horse roasts and brews specialty coffees from around the world.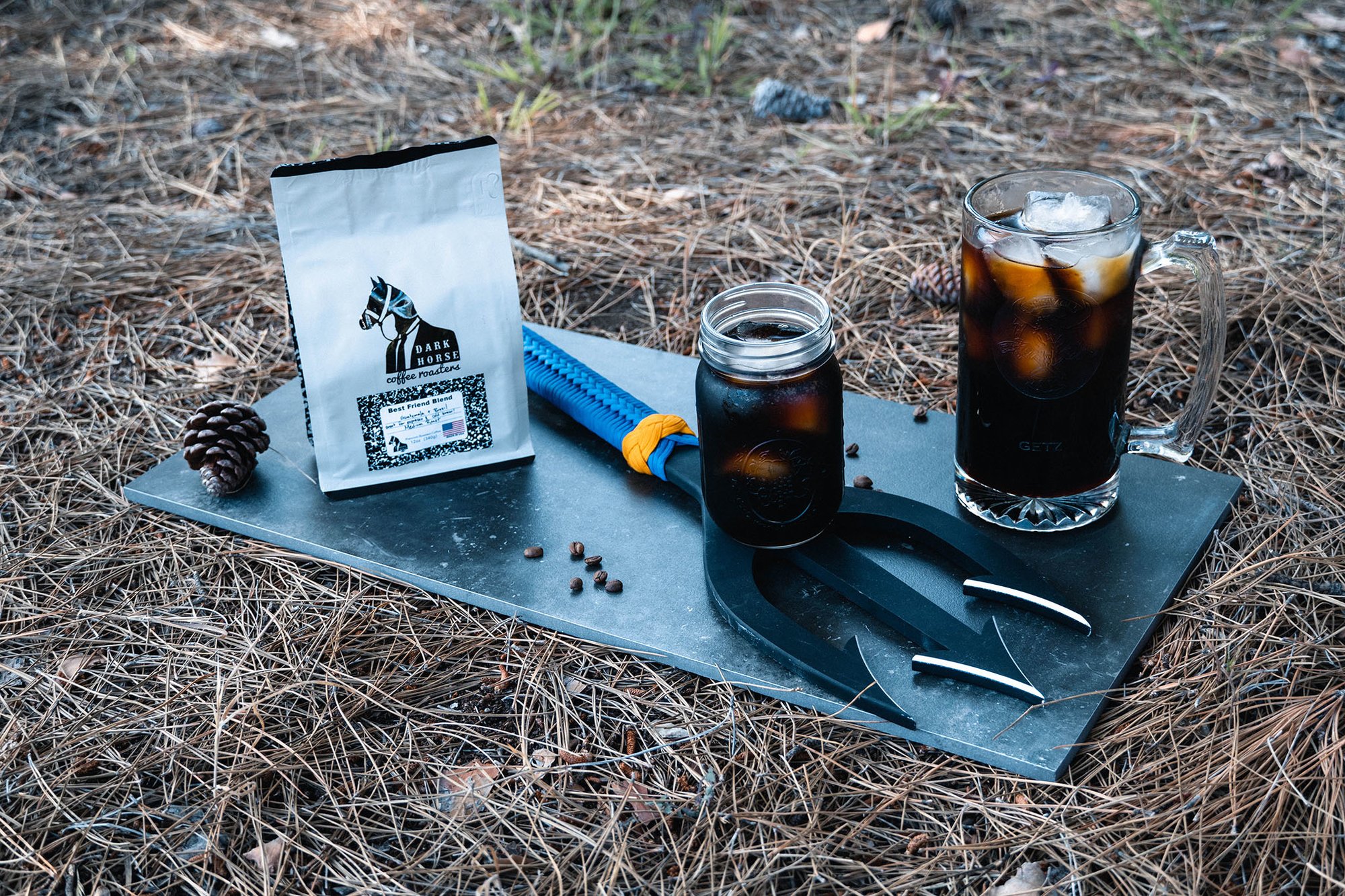 All of the company's coffee is roasted in-house, and it specializes in espresso drinks, French press, pour over, and cold brew. The employees recommended the popular Best Friend Blend, which is a medium roast Guatemala and Brazil blend that they said was ideal for cold-brew and espresso drinks.
One batch with the Oxo cold-brew system produces roughly 24 to 28 ounces of concentrate, which gives users about 12 to 14 drinks once the concentrate is diluted. Here's the easiest way we found to enjoy the beverage:
First, completely fill a mug with ice cubes.
Next, pour the desired amount of concentrate directly onto the cubes. This provides an excellent starting point for adjusting the brew strength to preference using water, milk, lemonade, or whatever else you think would pair well with your coffee concentrate.
If you don't plan on pouring multiple drinks in one sitting, a stopper for the glass carafe is included in the Oxo system, making it easy to store the remaining concentrate for later use.
We also found that cleanup was effortless after using this system. Once you dispose of your coffee grounds, everything can be washed quickly by hand and conveniently stored next to your home barista systems.
Read Next: 5 Tips for Making the Perfect Cold Brew Coffee