Coffee shops worldwide are always looking for new and innovative ways to attract customers. Paga, a small-batch specialty coffee roaster in Bangkok, Thailand, has used its building's dead space — otherwise unused square footage — to create a unique cafe experience for its customers.
The Paga cafe, developed by Taste Space, is located on the corner of a busy street in Bangkok, right in the heart of the central business district, where it radiates calm to the busy neighborhood. According to Taste Space's website, the unique interior layout "enhances emotional interaction that draw passer-by to come and hike through this micro coffee experience from tasting to making."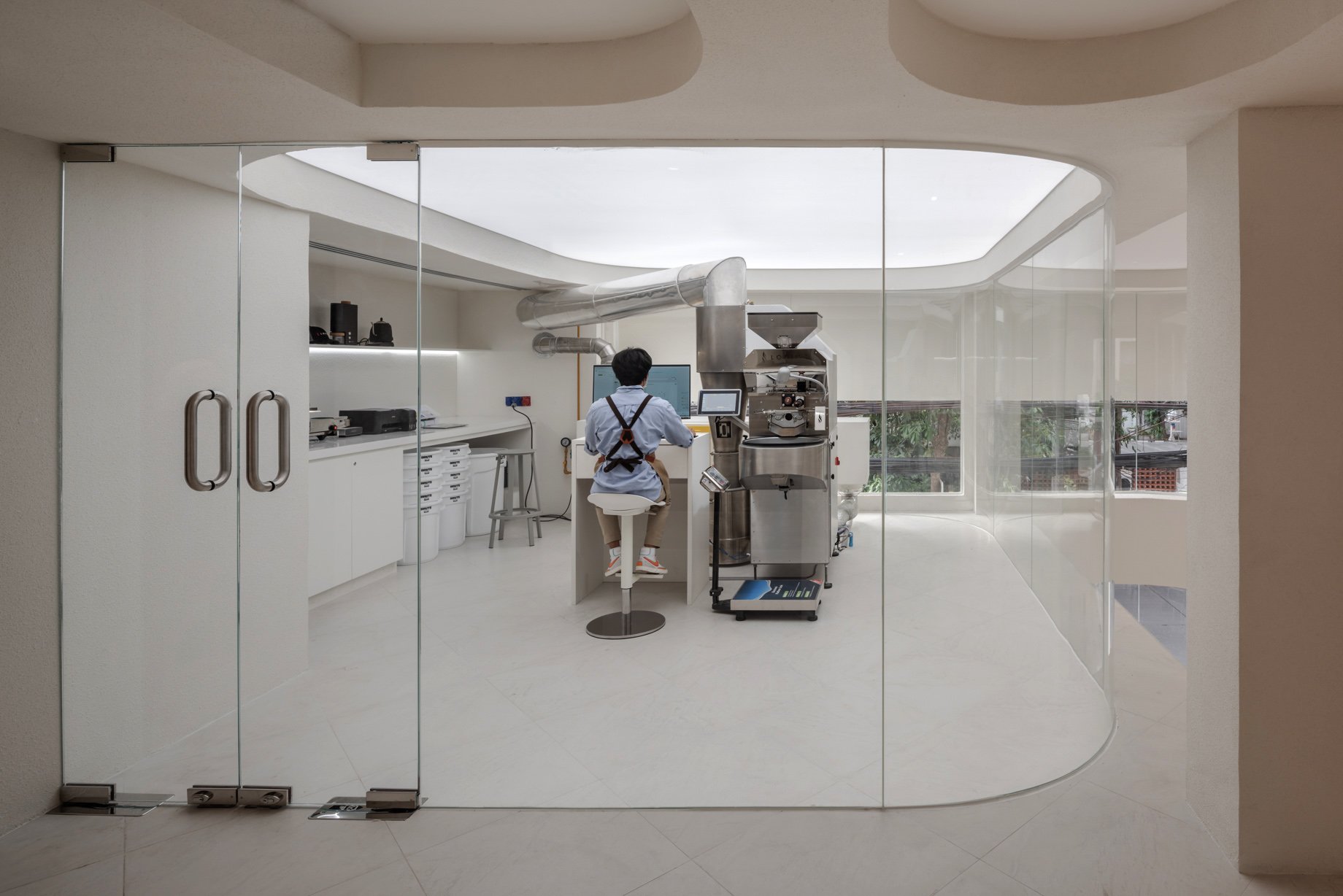 The Paga micro roastery was inspired by the mountain where its coffee beans are cultivated, paying tribute to the long and fascinating process behind micro specialty coffee.
A micro roaster buys and roasts small quantities of coffee. Micro roasters often order green beans directly from importers and farms and roast to order for coffee shops and other businesses.
Paga believes that each individual coffee bean has an important story to tell from before it reaches your cup. The journey starts at the coffee farms, where each bean is carefully grown using sustainable practices to help preserve the forest environment.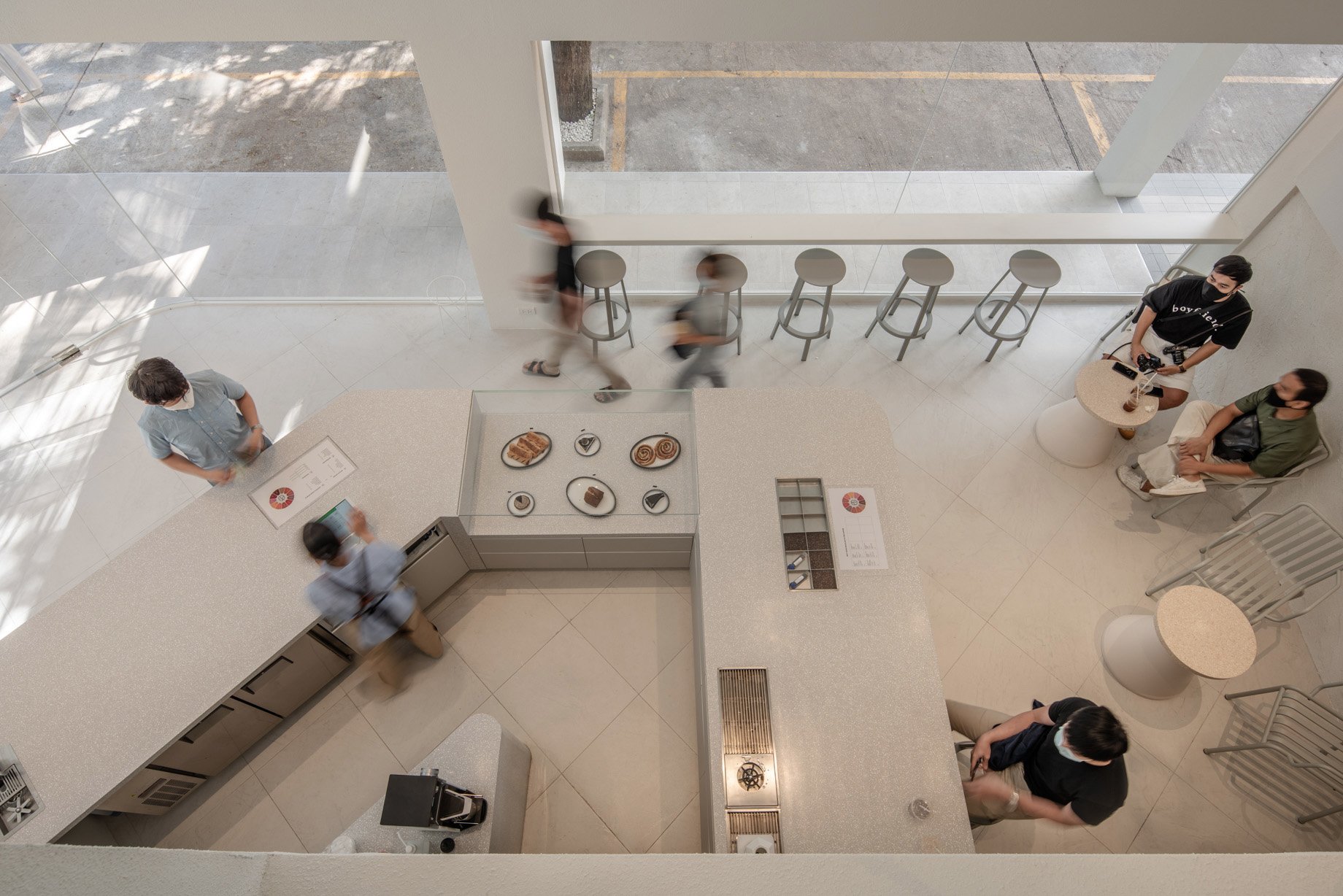 The coffee cherries are hand-picked and sorted, and workers place the beans on raised beds to dry in the sun. After this process is complete, experienced Paga roasters develop the beans' flavor profiles and taste characteristics into unique roasting profiles. Once the roast profiles are determined, the beans are delivered to the cafe floor, where skilled baristas creatively brew them into specialty coffees.
Taste Space designed the Paga cafe to take customers on a three-story journey from roaster to cup. The cafe's ground floor is mostly surrounded by glass walls, giving visitors an unobstructed view of their surroundings. The second floor is partitioned to accommodate the coffee-roasting area and additional seating for guests, who can watch the roasting process. The top floor of the building is the coffee storage and workshop area.
Read Next: