A US Army veteran who served in Iraq and Afghanistan won cycling gold Tuesday, Aug. 31, in the Tokyo 2020 Paralympic Games.
Shawn Morelli finished first in the Women's C4 Time Trial. She completed the 24-kilometer race with a time of 39:33.79 on the first day of road cycling at the Paralympics, defending her title from the 2016 Rio Games.
Morelli was commissioned as an Army engineer officer in 1996 and served in both Iraq and Afghanistan. In 2007, a blast from an improvised explosive device blinded Morelli in her left eye and damaged her neck and spine, according to the International Paralympic Committee.
She started her cycling career after being exposed to competitive cycling at the 2010 Warrior Games and quickly found success in the sport. The 45-year-old from Greenville, Pennsylvania, has won more than a dozen medals in her cycling career.
Morelli also claimed Team USA's first medal of the 2020 Paralympics, a silver in the women's C4 3,000-meter pursuit track cycling event last week.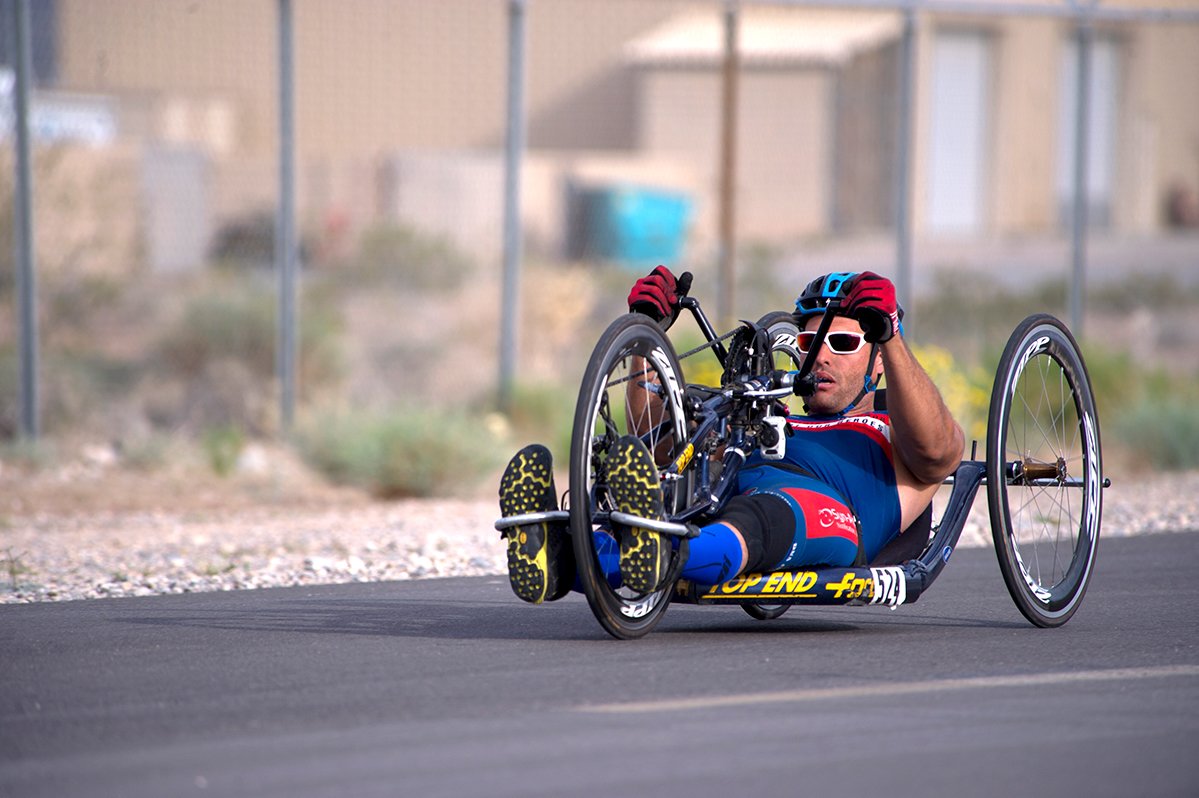 "I love to compete and just being out there for everybody, not just for me but for my family, my friends, my country," Morelli said at the time. "I just wanted to really perform well and represent my team and, hopefully, everybody back home thinks I did."
Navy veteran and five-time Paralympian Will Groulx, riding a handcycle, took fourth in the Men's H2 Time Trial. Army veteran Tom Davis took fifth in the Men's H4 Time Trial. Air Force veteran Ryan Pinney took sixth in the Men's H3 Time Trial. Army veteran Monica Sereda finished seventh in the Women's T1-2 Time Trial. Army veteran Alfredo de los Santos took sixth in the Men's H5 Time Trial.
Read Next: