After sleeping off her night shift at the Parsons Police Department, Officer Shyanne Dunn awoke around 2 p.m. on Dec. 3, opened up the back door, and called for her three dogs.
Kovah, the 8-year-old tan and black German shepherd, and Gypsy, a 7-month-old blue heeler, came to her.
The family's 3-month-old puppy, Ranger, didn't.
It was an unseasonably warm day in Labette County, Kansas, and it was only the third time Ranger, a frisky black German shepherd, had been in the fenced backyard since they got him.
"Other than that, he stayed inside, or when he was outside, he was with me," Dunn told Coffee or Die Magazine on Tuesday evening, Dec. 14.
The officer's worries turned to shock when she discovered Ranger decapitated, his tiny puppy carcass staged in the yard for her to find.
"I don't know what kind of person would do it," Dunn said in an exclusive interview with Coffee or Die.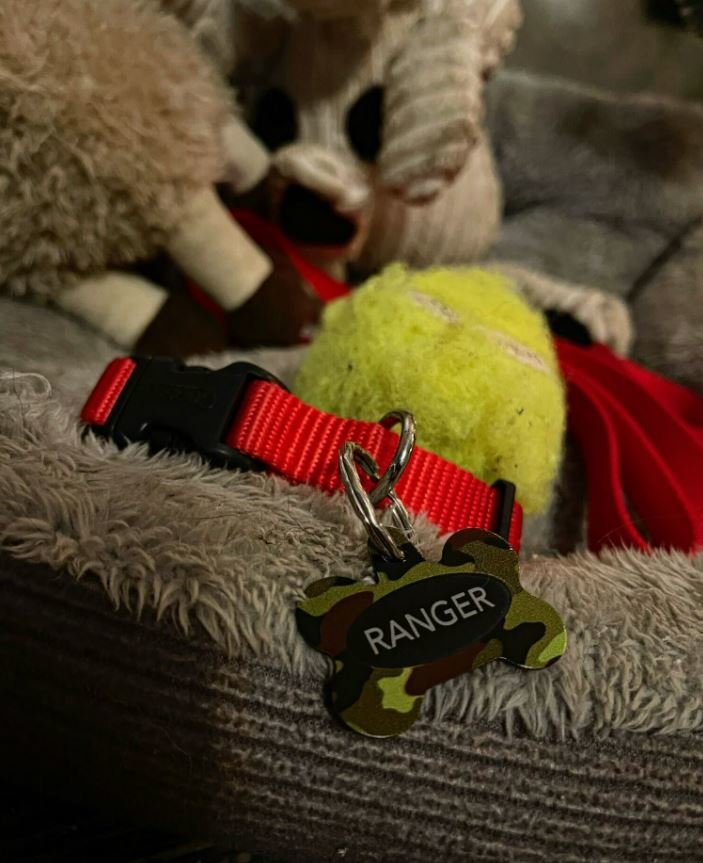 Investigators suspect someone killed Ranger between 7 a.m. and 2 p.m. Dec. 3 in the 1400 block of South 14th Street in Parsons. Parsons Police Officer Jason Ludwig told Coffee or Die Tuesday that investigators also have focused on what's missing from the crime scene: the puppy's skull and his blood.
If the dog had been butchered in the yard, there would be blood splattered on the grass.
"We suspect that somebody removed the animal from the backyard, possibly shot it in the head, and then removed the head to avoid having any evidence [the bullet] come back to them, and then threw the animal back into the backyard," Ludwig said.
Dunn told Coffee or Die that Ranger's body was not dumped over the fence. Someone seemed to place it in the middle of her yard. After rounding a shed, she saw her pup, so mutilated that only his lower jaw remained attached to his head.
"I immediately called the police department because it was very targeted. It was really bad," Dunn said.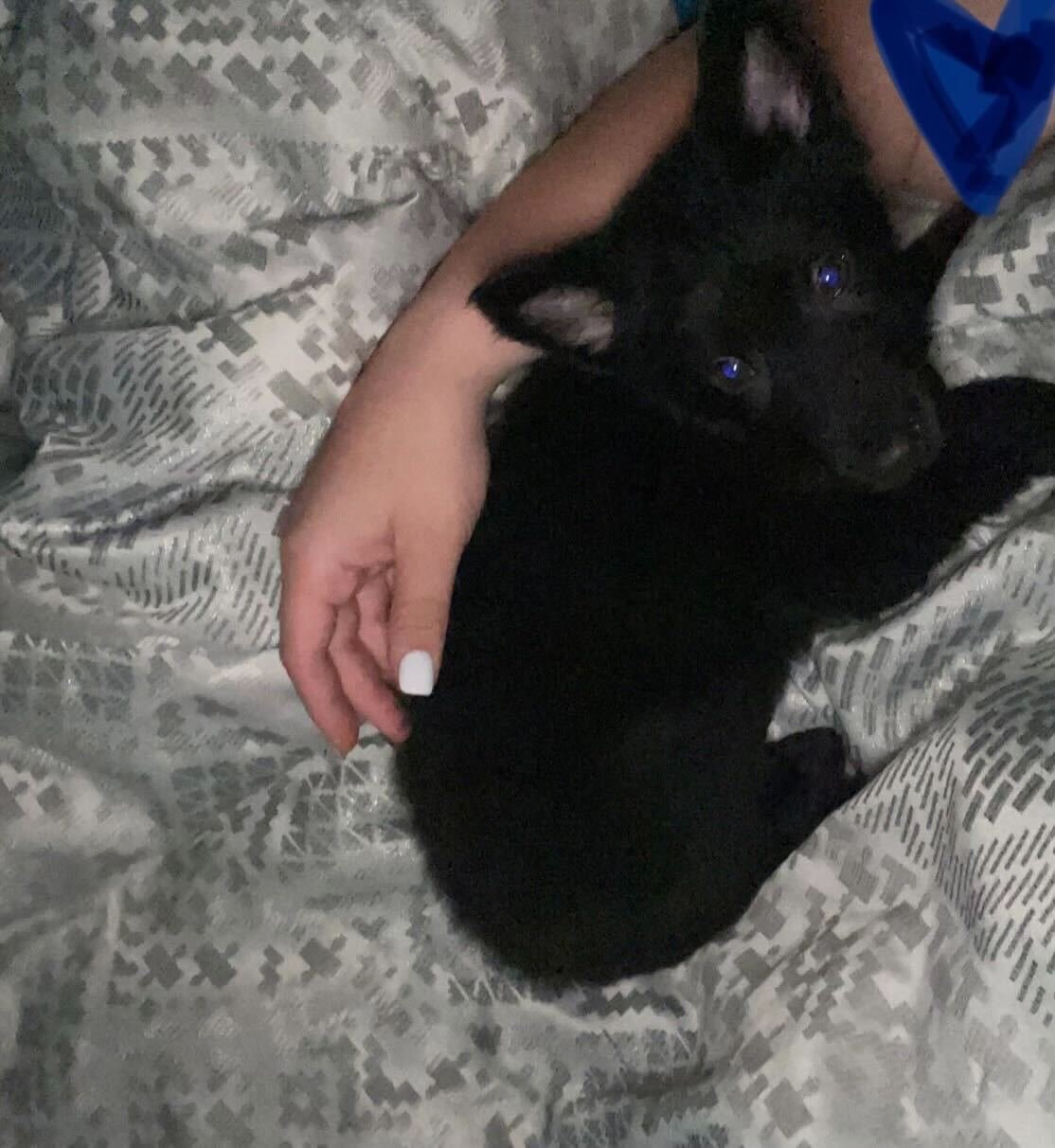 Kovah and Gypsy were unharmed, as far as she can tell.
A three-year veteran of the Parsons Police, Dunn is on the sidelines for this investigation, but she wishes she could help. She told Coffee or Die she has no idea who the suspect could be.
"I haven't done anything. I hadn't had any, like, super high-profile case," she said.
Dunn previously lived in Erie, a Sunflower State town about 17 miles north of Parsons. She was a corrections officer before joining the Parsons Police. Now, she serves as a school resource officer.
Boosted by donations from the public, the Parsons Police Department posted a $5,000 reward for information leading to the arrest of the puppy killer.
Officers urge anyone with information to call the tip line at 620-421-7060 or send an email to [email protected].
"He was so loved," Dunn said of little Ranger. "We have several kids that live on our block, and when I was home, my daughter would take him outside with her to go play with everyone. He was a good boy."
Read Next: North Carolina Veteran's Case Highlights Thin Line Between Police and Service Dogs