The administration of President Joe Biden recently announced that all US forces will leave Afghanistan by Sept. 11, 2021 — 20 years to the day since the terrorist attacks that launched us into war. The announcement also marks 17 years since the death of the GWOT's most recognizable soldier, Pat Tillman.
Tillman famously left a lucrative career in the NFL to become an Army Ranger. He deployed to Iraq, and later Afghanistan, where he was killed by friendly fire. His decision to enlist following 9/11 and his death were highly publicized, as was the attempt to twist the circumstances surrounding his death to fit a political agenda.
As America's longest war appears to be approaching its end, we can honor the sacrifice of Tillman by remembering the real hero he was and not the two-dimensional propagandized version initially sold to the public. Two biographies of Tillman stand out for accurately telling his story: Where Men Win Glory by Jon Krakauer and the 2010 documentary The Tillman Story.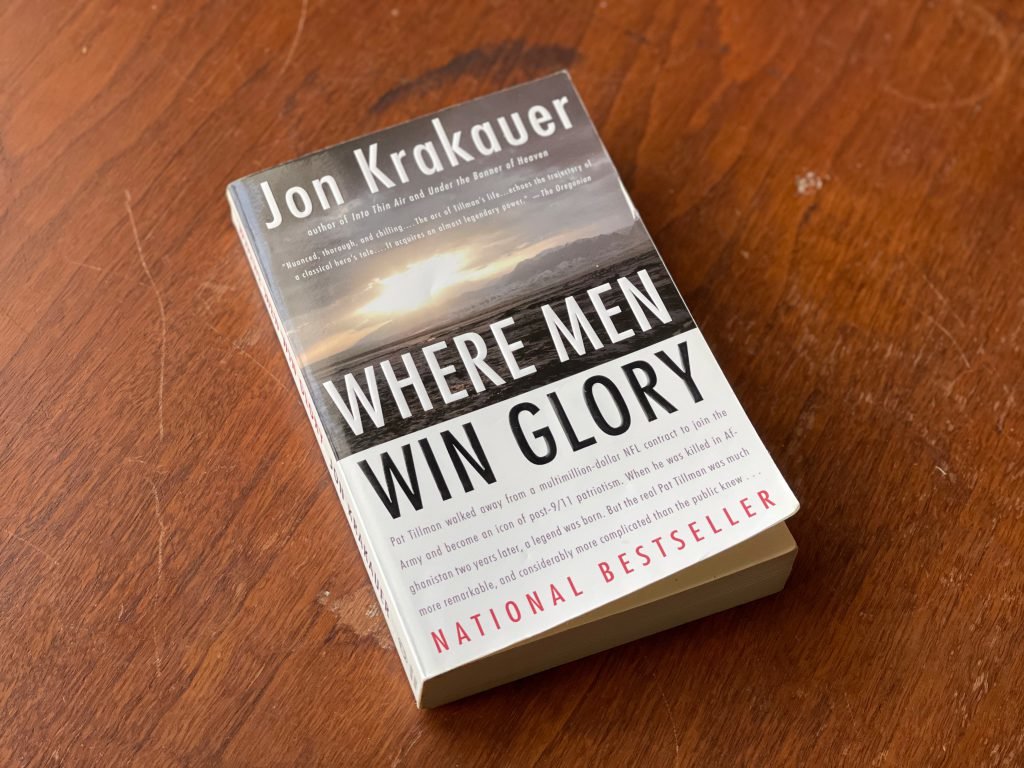 Where Men Win Glory
Krakauer's 2009 book delves into Tillman's life prior to enlisting. It reveals the genuinely remarkable qualities that made him unique. Despite standing at just 5-foot-11, Tillman made a name for himself on Arizona State's football field. His aggressive style and hard-hitting reputation as a strong safety resulted in his being picked up by the Arizona Cardinals as a seventh-round draft pick. Expectations were low for the short defensive back, but Tillman surprised everyone, eventually making the 2000 All-Pro team.
Despite an impressive record on the field, it was Tillman's extreme loyalty that gave the first glimpse of his true character. He was offered $9.6 million to play for the St. Louis Rams — a substantial increase from the $500,000 the Cardinals paid him. To the shock of his agent and teammates, Tillman turned down the offer, instead electing to remain loyal to the team that originally took a chance on him.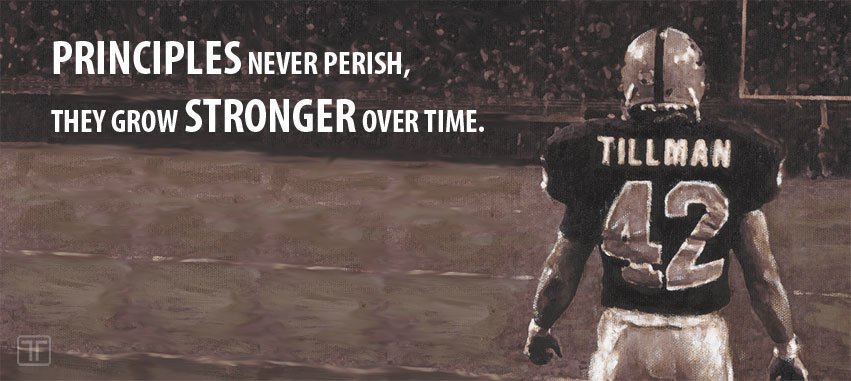 Following the attacks on 9/11, Tillman gave an interview for the NFL, in which he professed a deep love of country and an awareness that the liberties we enjoy as Americans do not come without a price. A journal entry further revealed Tillman's thoughts on professional sports.
"In the pursuit of athletics I have picked up a college degree, learned invaluable lessons, met incredible people, and made my journey much more valuable than any destination. However, these last few years, and especially after recent events, I've come to appreciate just how shallow and insignificant my role is. I'm no longer satisfied with the path I've been following. […] It's no longer important."
One month later, Tillman gave up the money and comfort of a career in the NFL to enlist in the Army.
Tillman famously stated, "To err on the side of passion is human and right and the only way I'll live." While many Americans professed their patriotism and love for the country following 9/11, few people willingly acted on their passion and sacrificed so much in the name of service. His level of selflessness and desire to serve rivaled only his extreme loyalty. Where Men Win Glory brings Tillman's heroic qualities to the surface, despite the shameful circumstances that followed his tragic death.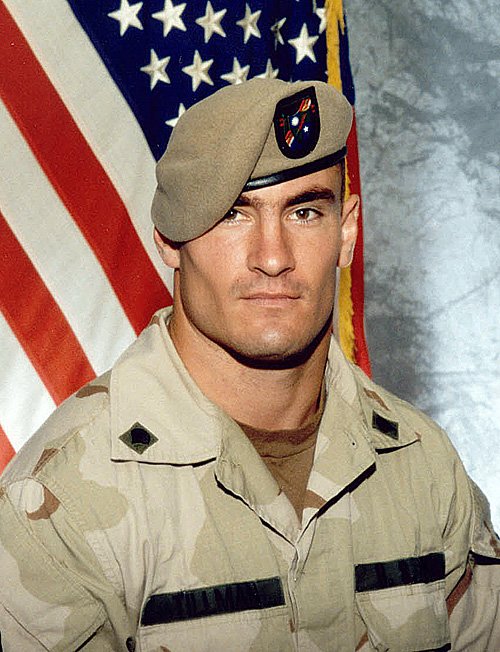 Unwavering Loyalty
Once he joined the famed 75th Ranger Regiment, Tillman deployed to Iraq where he participated in the highly publicized rescue of Jessica Lynch. He was intensely private, even refusing to give interviews about his decision to leave the NFL and join the Army. But to his close friends and family, Tillman was outspoken in his criticism of the invasion of Iraq. Tillman considered the war "an illegal war" and called Lynch's rescue a PR stunt. Despite initial widespread reporting that Lynch had fought back until her ammunition was depleted and that she was tortured while being held prisoner, neither of those stories was true.
Tillman's critique of the rescue highlighted his awareness of the way politicians sometimes warp the truth in support of an agenda. Despite his frustrations and an opportunity to leave the Army before his contract was up to return to the NFL, Tillman viewed leaving early as a betrayal of his promise. Instead, he remained loyal to the regiment and deployed to Afghanistan.
While operating near Sperah, Tillman's unit was ambushed. In the ensuing firefight, Tillman's fire team came under fire from their fellow Rangers, and he was tragically killed by friendly fire. Immediately following his death, Rangers in his platoon were instructed not to tell Tillman's brother Kevin, a Ranger in the same unit, the truth. His uniform, armor, and personal journal were suspiciously burned before they could be examined. Army doctors conducting Tillman's autopsy determined he was shot at a distance of only 10 yards. Despite this information, the Army posthumously awarded Tillman the Silver Star, citing "devastating enemy fire" and that his actions forced the enemy to withdraw — both lies intended to make his death more useful toward garnering political support.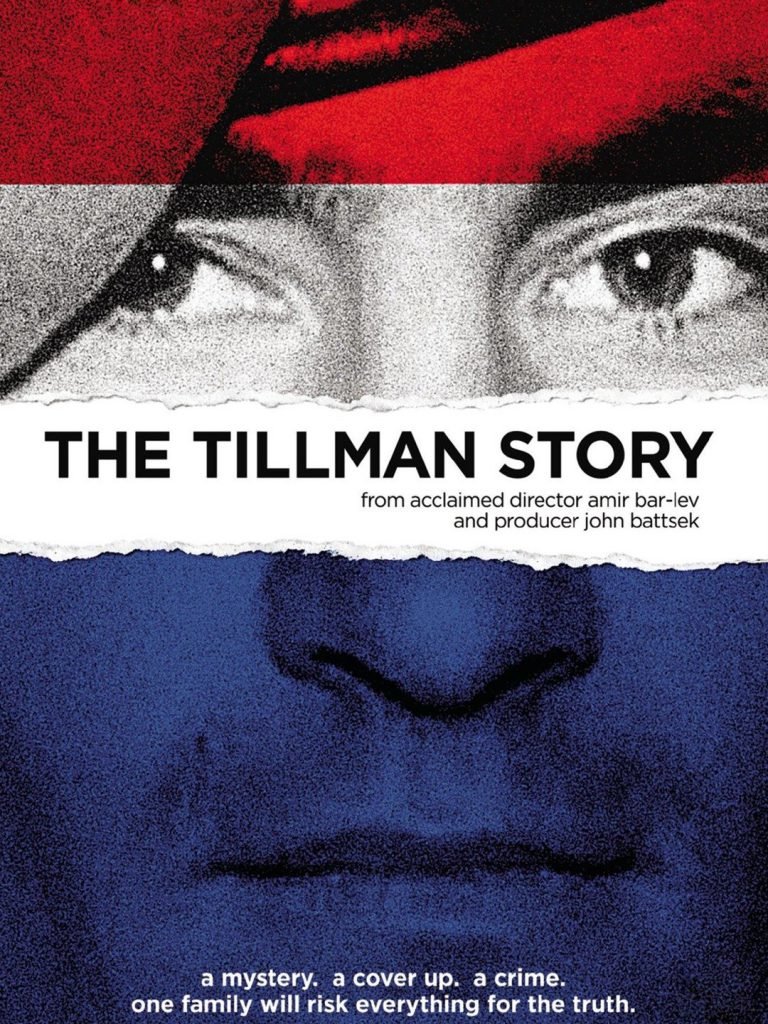 The Tillman Story
The 2010 documentary The Tillman Story sifts through the myth to reveal an accurate portrait of Pat Tillman, and the reality is more heroic than the legend. His mother, Mary Tillman, summarized, "By putting this kind of heroic, saintly quality to him, you're taking away the struggle of being a human being." It's exactly that struggle that makes his decisions to enlist, and then to remain in the Army and deploy again, truly heroic.
The film is equally as infuriating as it is complimentary of Tillman's character. It effectively traces the Army's cover-up up his entire chain of command, while also describing the Tillman family's efforts to learn the truth.
In a 2007 Congressional hearing, Tillman's brother Kevin testified, "To our family and friends, it was a devastating loss. To the nation, it was a moment of disorientation. To the military, it was a nightmare. But to others within the government, it appears to have been an opportunity." He goes on to say, "Anything less than the truth is a betrayal of those values that all soldiers who have fought for this nation have sought to uphold." To his brother's point, creating a false story surrounding Tillman only detracts from the complex individual and real hero that he was. He died for the country and people he loved, and no amount of falsehoods can add or detract from that sacrifice.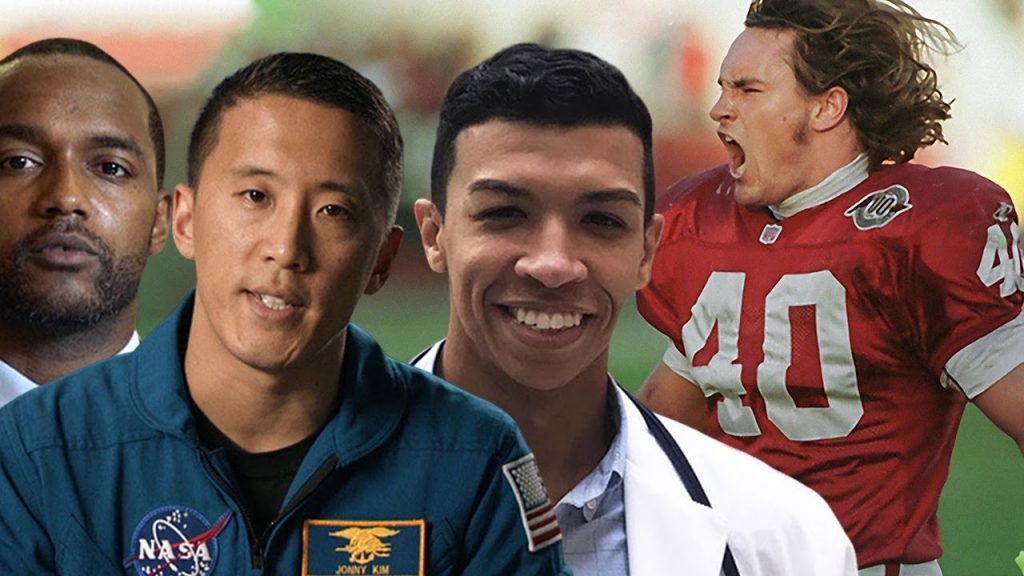 Tillman's Enduring Legacy
With two decades of war coming to an end, and with nearly as much time since his passing, Pat Tillman's legacy lives on. There has been enough distance from his death — and from the political hijacking of his character — that his true heroism can once again shine through, most notably in the form of the Pat Tillman Foundation.
Since its creation in 2004, the Pat Tillman Foundation has striven to identify and support future leaders of America in the form of academic scholarships. The foundation has sponsored 695 Tillman Scholars and invested more than $20 million into their education. Among the ranks of veterans who have been selected are doctors, astronauts, mayors, biologists, artists, and social workers. They come from every branch of the US military and represent the best qualities of student veterans. Through their unique accomplishments, Pat Tillman's legacy of loyalty and service has been magnified and passed on to future generations.
As America attempts to finally place the war in Afghanistan in its rearview mirror, it is critical to remember the true story of Pat Tillman. Focus should remain on the future and his enduring legacy in the form of Tillman Scholars. The patriotic poster-child image of Tillman does his memory a disservice. Instead, accounts like those found in Where Men Win Glory and The Tillman Story preserve Tillman for who he really was: the absolute best of America.
Read Next: 'I'll Believe It When I See It': 5 Afghan War Veterans React to Leaving Afghanistan
---
Editor's note: This story originally published with the date of troops leaving Afghanistan as Sept. 11, 2001. That's obviously inaccurate. The story has been updated to reflect that President Biden announced a Sept. 11, 2021, withdrawal of troops.