Gen. George S. Patton led the 7th Army during the invasion of Sicily and pushed his armor across France into the heart of Nazi Germany to cripple Axis forces. But even before he earned his larger-than-life persona of "Old Blood and Guts," Patton was recognized with the Silver Lifesaving Medal for actions 20 years before World War II.
When Congress passed the Life-Saving Act of June 20, 1874, First and Second Class medals were established to be awarded to those who rescue any person from drowning, shipwreck, or peril in hazardous waters. The First Class medal, renamed as the Gold Lifesaving Medal in 1882, was awarded to rescuers who exposed themselves to extreme danger at risk of their own life to save another.
The most iconic example of a Gold Lifesaving Medal recipient is Joshua James, a legendary Massachusetts veteran of the US Life-Saving Service, the precursor to the US Coast Guard. Beginning at the age of 15, James was responsible for saving reportedly 1,000 lives throughout his 60-year career, leading crews of surfmen through monstrous waves off the coast of New England to shipwrecked or sinking vessels.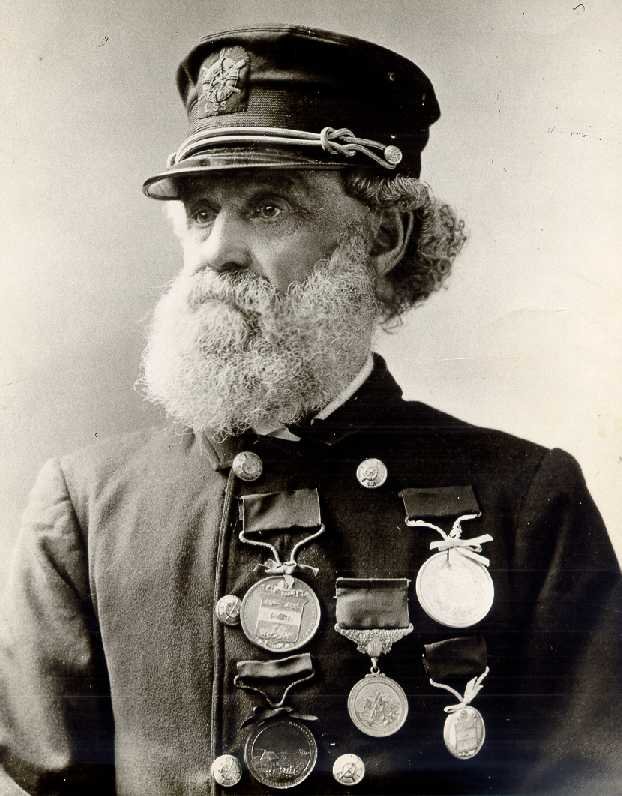 The Second Class medal, later renamed the Silver Lifesaving Medal, was awarded to those who rescue another while the circumstances are less than catastrophic or without extreme danger of the lifesaver's own life. This is the one that Patton was awarded for his actions on Aug. 21, 1923.
While sailing with his wife, Beatrice, off Beverly Cove in Massachusetts, Patton entered weather that became squally. He steered his 14-foot skiff over to Salem Harbor, and although his "boat began to leak badly and become almost unmanageable," Patton heard cries for help away from shore behind him.
Brothers Patrick T. Jackson Jr., 16, and Jonathan Jackson, 10, along with Charles Kendall Jr., had capsized their own small boat and were in the frigid water for 45 minutes to an hour, struggling to right the overturned hull. The boys had been ignored or unheard by at least two boats that passed them by. Two of the boys couldn't swim.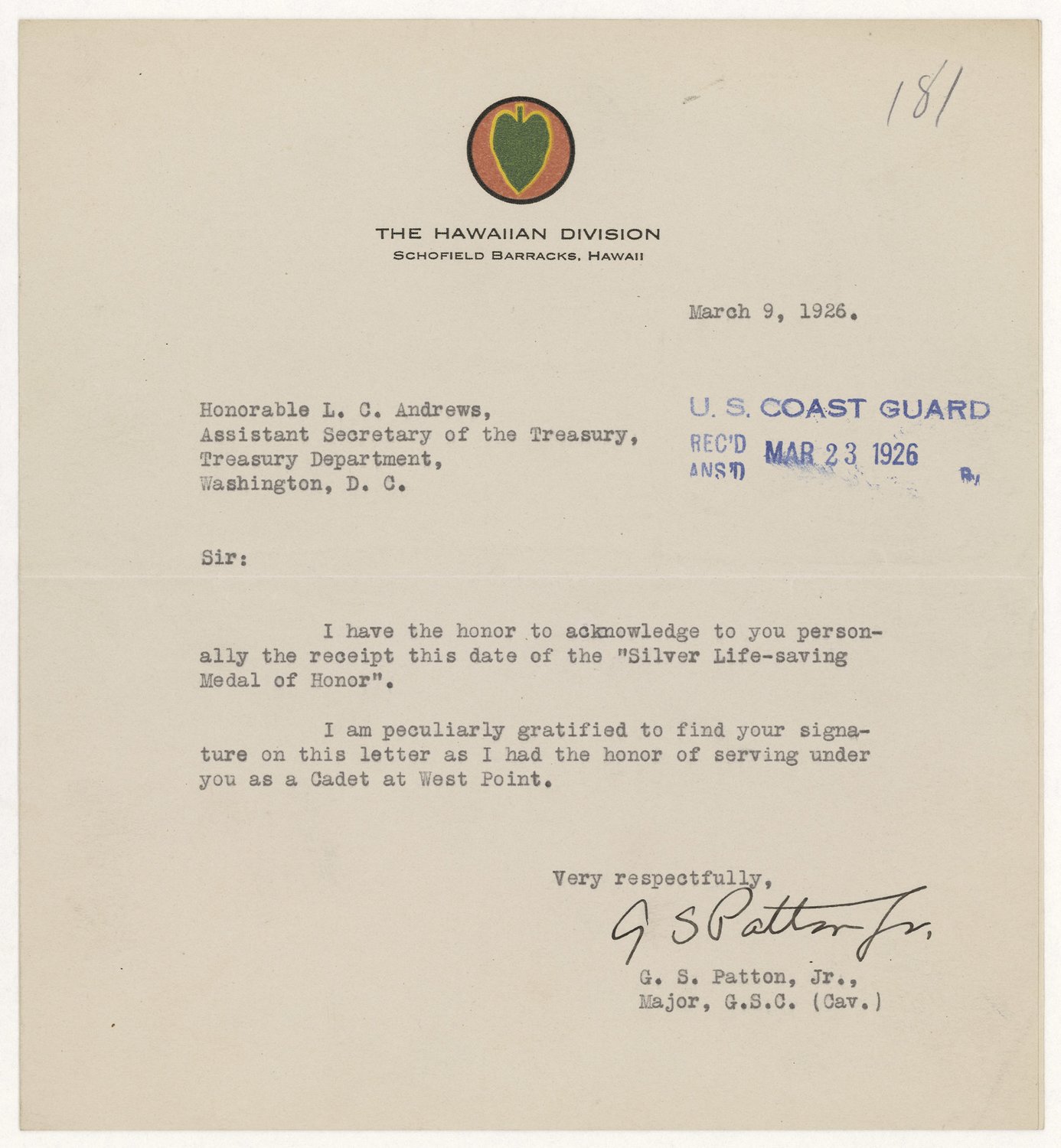 "The water is always very cold off the North Shore and is especially so with an offshore wind as this wind blows all the warmer surface water out to sea," Jackson said in his written testimony. "This day the water had us well chilled in about five minutes, and in fifteen we were all shivering. My brother, who was in deeper than the rest of us after quite a long time began to whimper a little, but was sure we would get out all right."
Using the Salem wind at his back to coast into position, Patton drifted closer to the distressed boys. Patton grabbed an oar and picked the boys up one by one into his vessel built for two. The boys shivered so badly, Jackson later recalled, he thought their little boat would capsize too.
"We stowed the boys in the bottom for warmth and sat in the stern to keep the following seas, which broke over our backs many times before we reached the lee of the land," Beatrice Patton wrote in her own testimony.
Patton wasn't the only World War II commander with a Silver Lifesaving Medal. Fleet Adm. Chester Nimitz, Rear Adm. William Moffett — the so-called father of naval aviation — and Marine Maj. Gen. Byron Johnson all also earned the award.
Read Next: