Growing up in the Reformed Mennonite Church, Patty Bear didn't know anything about the military — only that her people were pacifists. Higher education and many secular professions were taboo, especially for women. She assumed she'd be wearing long dresses and bonnets for the rest of her life, like her mother and countless generations of female ancestors before her.
Yet after years of watching her mother endure alleged abuse from her father, whose ongoing feud with Mennonite leaders has made newspaper headlines for decades, Bear realized she wanted more than the future she had always accepted. And in 11th grade, she met an Air Force Academy cadet who would be her way out.
"I had no idea," Bear, now a 57-year-old Gulf War veteran and retired commercial airline pilot, told Coffee or Die Magazine. "I couldn't have imagined that my path out of that would've been the military or the Air Force Academy. I didn't even know those things existed."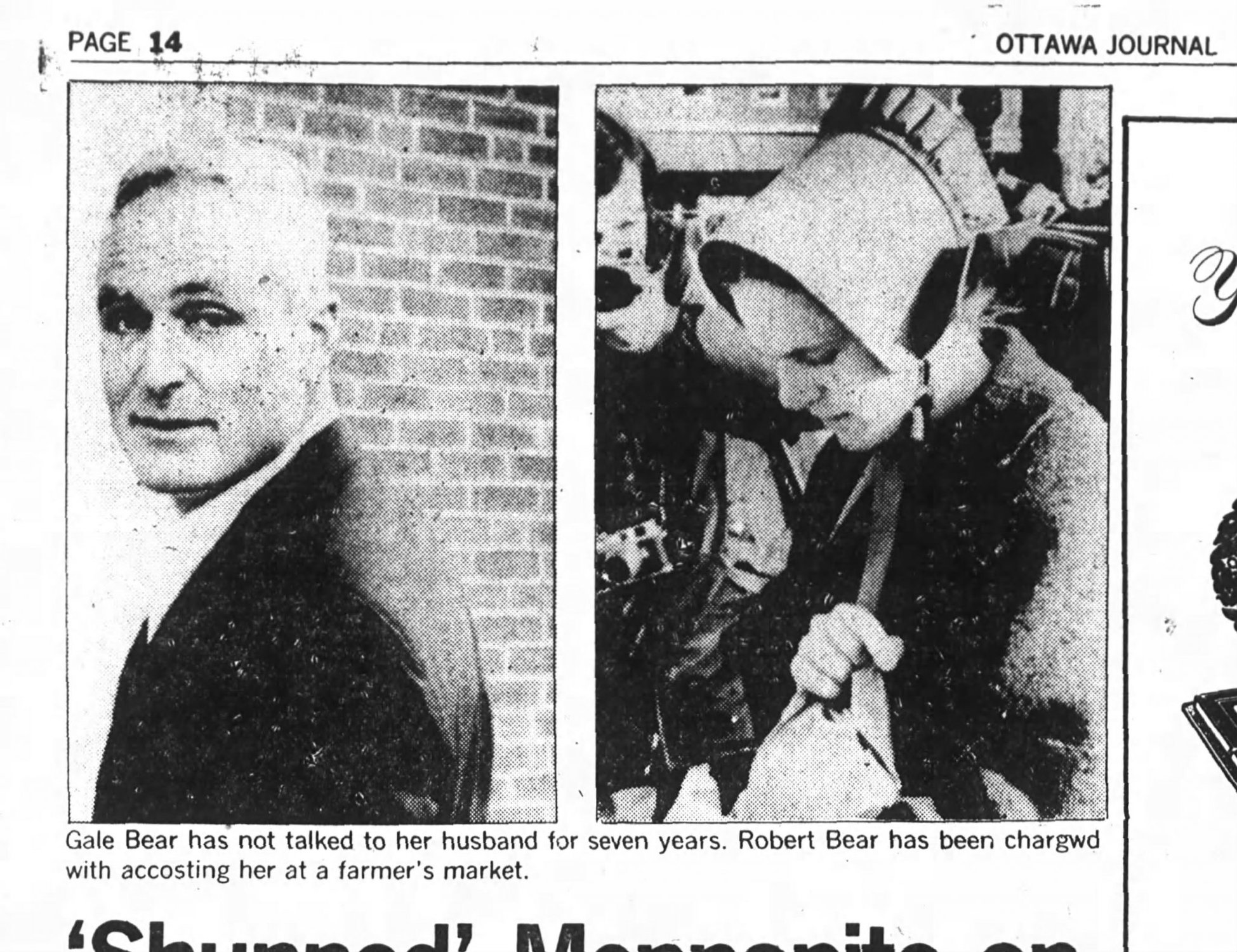 Bear's story is the focus of her book, released in February, From Plain to Plane: My Mennonite Childhood, a National Scandal, and an Unconventional Soar to Freedom.
'A Big Shock to the System'
Bear knew next to nothing about the Air Force when she started at the academy in 1982, but she knew it was a way to pay for college if she worked hard. By then, she had the support of her mother and siblings, even though they reminded her to "always turn the other cheek."
"It was a big shock to the system," she said. "The first time I saw the academy was when I stepped off the bus, and they start yelling at you."
Bear's class was only the seventh to admit women. She remembers some gender discrimination, including an assertion from an upperclassman that women were only there to meet men so they could get married. But the military itself provided leadership opportunities and a level of equality she'd never had before, which took some getting used to.
"[Women] literally were invisible in the church. They had no voice, no power, no nothing," she said of her upbringing. "Looking back on it, I don't know how conscious I was of it, but probably the biggest thing was to go from that position of invisibility to, you know, in the military, you're a leader, and then same way in the airlines — you're a captain. So from invisibility to this very visible role of leading other people and kind of, you know, self-taught in a lot of ways."
Bear went on to become a KC-135 pilot in the Air Force and deployed twice to the Middle East. Her first deployment was during Desert Storm. She lived in a tent city at an airport outside Muscat, Oman, and flew north over Saudi Arabia, Kuwait, and Iraq, refueling every type of US military and allied aircraft. Later, Bear deployed to Riyadh, Saudi Arabia, to refuel "keeping the peace" combat air-patrol missions over postwar Iraq, she said.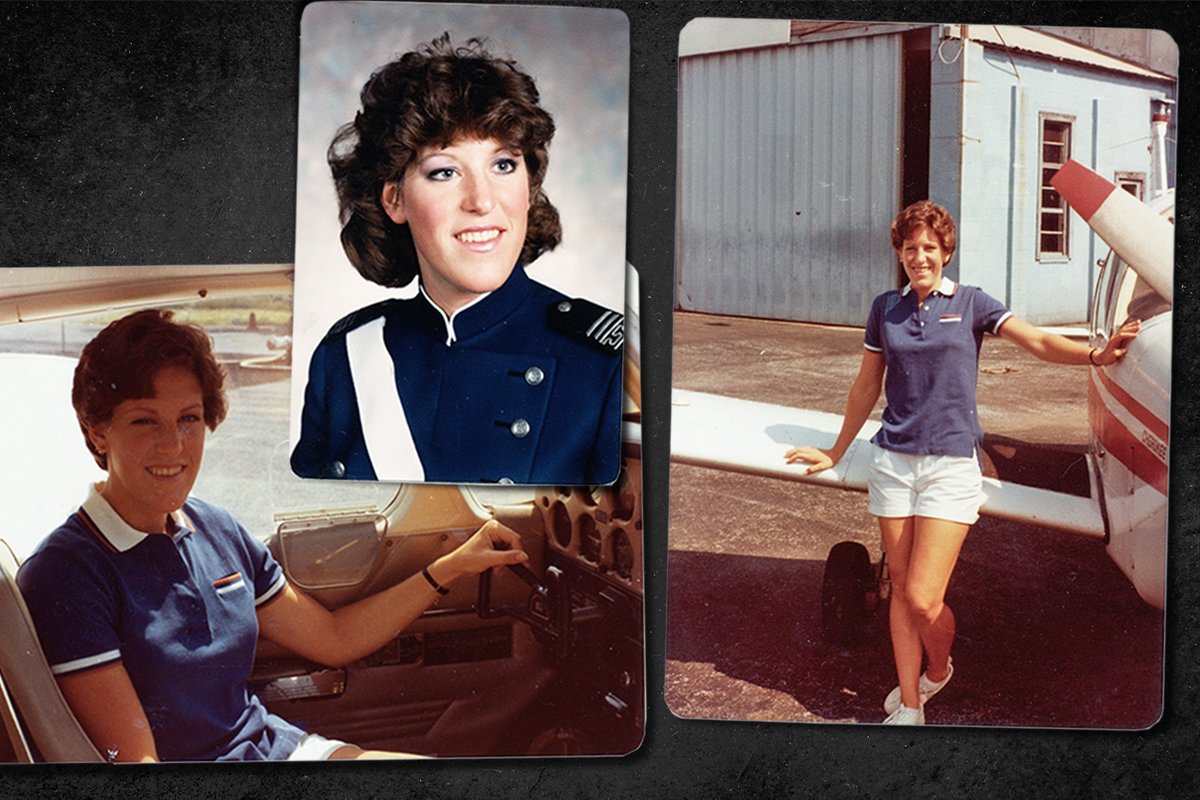 Bear flew one or two missions a day. Airspace was tight, and everyone she worked with had near mid-air collisions or close calls, she said. And there was always the possibility of being shot down.
"Even though [women] couldn't be in combat, we were," she said of her time in Oman. "We were in theater."
Besides that element of fear, Bear was also reconciling the realities of war with the Mennonite pacifist teachings she'd grown up with.
"You could see some of the places that we were orbiting," she said. "We could see the [B-52s] on their runs, carpet bombing. It's just sobering to know that there's real people on the ground, and this is serious business."
But the war also brought new beginnings for Bear, who was deployed with her then-boyfriend and fellow pilot, Kevin Amsrud. They returned from Oman engaged.
The two got married in October 1991, four days after Bear separated from the military, and continued their careers as pilots in the private sector until their recent retirements. Amsrud continued serving in the Army National Guard.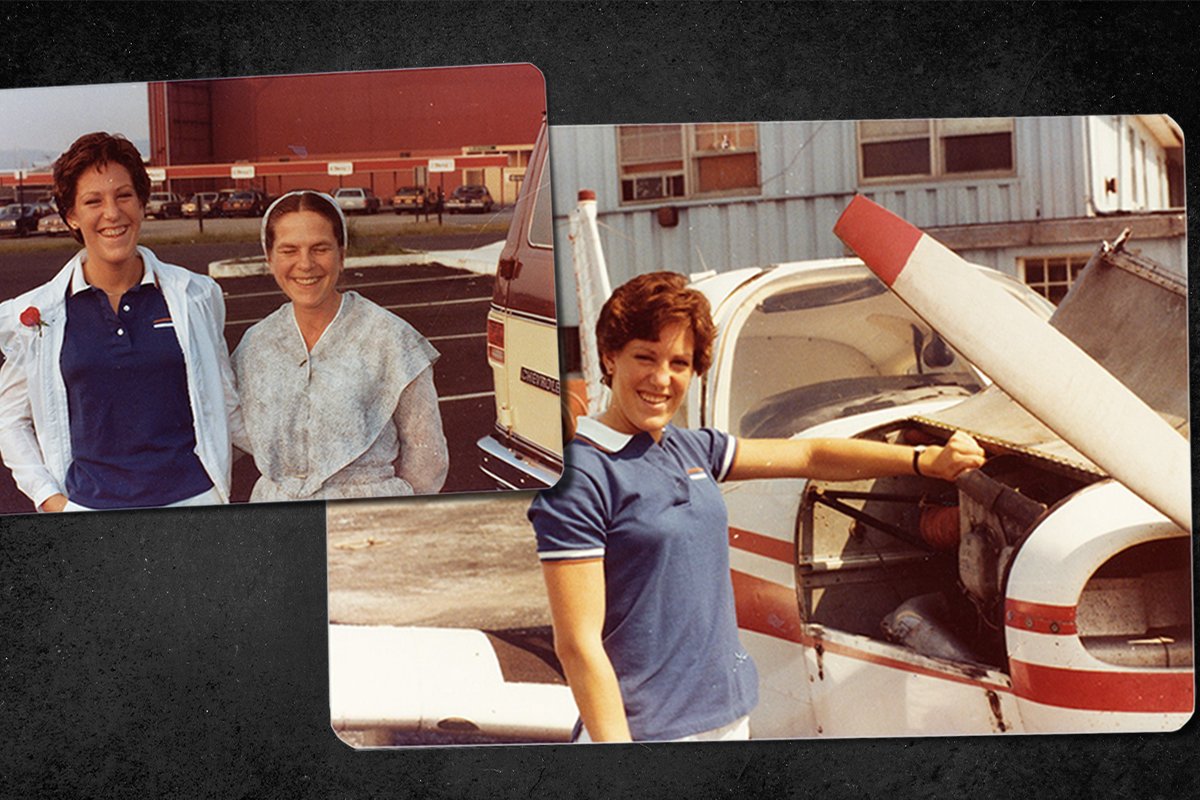 The Path Out of Trauma
To Bear, her new book is more than a memoir. It's a way to set the record straight and show readers that there is a path out of trauma, even when it may not seem like it, she said.
Her father, Robert Bear, gained national attention in the 1970s after publicly denouncing church doctrine and its bishops and accusing the church hierarchy of lying, according to a 1973 New York Times article, which described Robert Bear as "the model of raw‐boned American Gothic."
He was excommunicated from the church and shunned by its members, including his wife, Gale Bear. Media outlets ran with the story of perceived injustice — that his wife and children had shunned him, even though Gale Bear was following the church's rules, Patty Bear said.
"He was really in the public eye for almost a decade," Bear said. Her father's story cropped up in The New York Times, The Washington Post, People, big-city and small-town newspapers, and even the Defense Department-funded newspaper Stars and Stripes. "People were very sympathetic."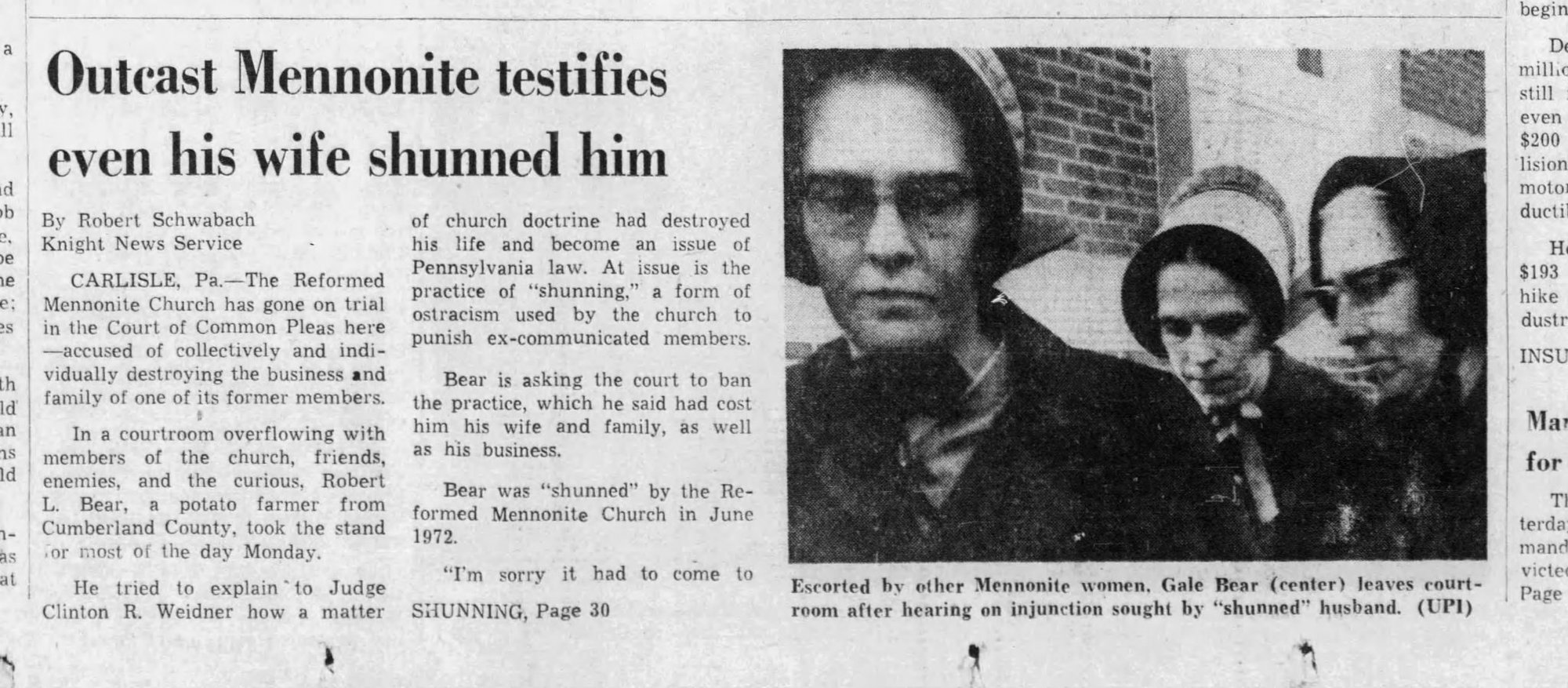 Yet only a few people knew how violent he was — that Patty Bear, her mother, and Bear's siblings lived in fear of the next time he would show up in their lives, Bear said.
In 1979, Robert Bear was arrested for and confessed to kidnapping his wife, who also accused him of rape. He was acquitted. His oldest son told The Washington Post at the time, "I'm not shunning my father. I just don't want anything to do with him. I don't hate him and I didn't want to see him go to jail. But I did want someone in authority to tell him that he just can't do this to my mother anymore."
Robert Bear, now in his 90s, was also arrested and jailed more recently for vandalism, trespassing, and other charges in connection with his beef against the Mennonite Church.
Patty Bear's book goes into more details about the abuse she said she and her family had endured from her father for years and the church's strict teachings that she now considers beyond what some might call traditional.
"Standing from where I stand now, it can feel like no big deal — I don't need to believe that. But when you're immersed in that, and everybody you know believes a certain dogma, it's very, very hard to go against the grain and to say, 'Well, wait a minute,'" Bear said.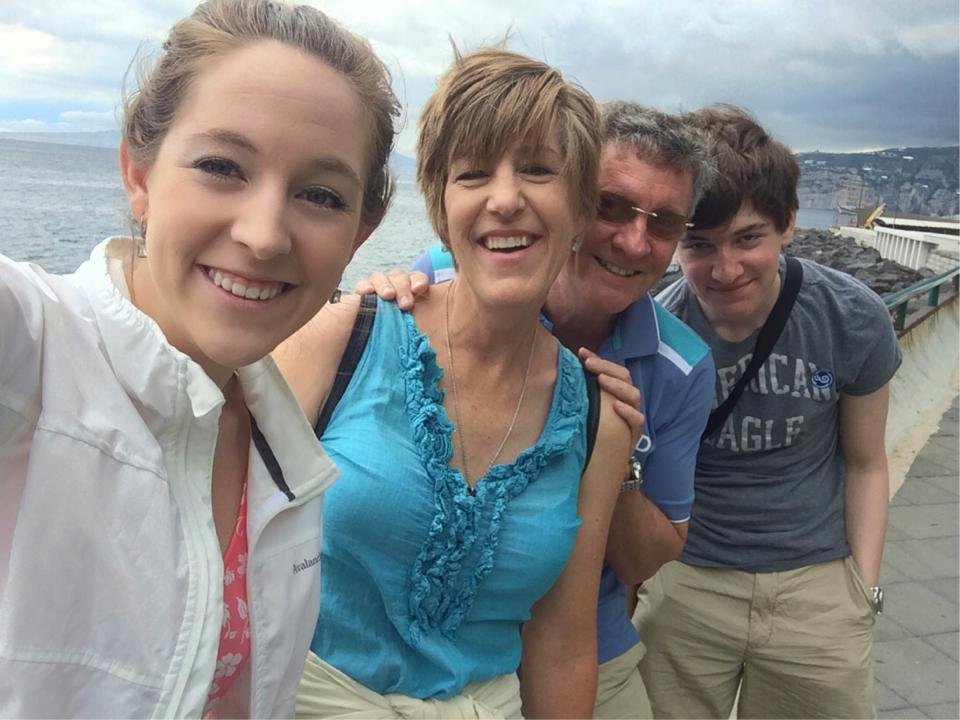 For friends and family, the book was tough to read.
"There are parts that are just really sad or really angering," Morgan Amsrud, Patty Bear's 26-year-old daughter, told Coffee or Die.
Amsrud's upbringing was happy and warm, she said, so it's difficult to hear how bad her mother's was. "It was hard to read because, knowing the people and loving the people that are in the book, I don't like reading of their abuse or their struggles."
Yet even though she knew her family's story, she feels that her mom tapped into her emotions and feelings as she wrote the book in a way that was different from what Amsrud had heard before.
"She's always been a high performer, and I think it's interesting to hear about the internal feeling," Amsrud said. "It's easy to think that someone is healed if they're externally very accomplished, so I really like hearing about that aspect."
Monica Smith, also an Air Force Academy graduate, veteran, and Bear's friend since their initial six-week United Airlines pilot training, described the book as intense. It also made her proud of her friend.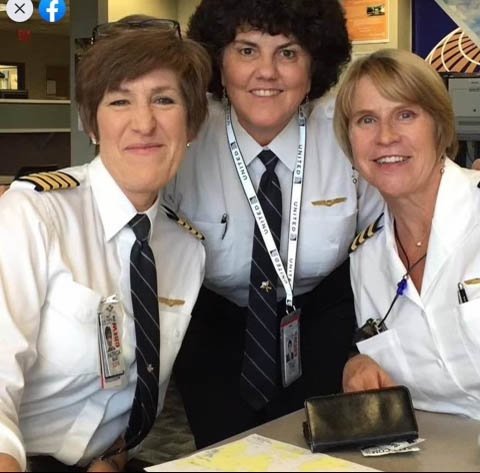 "Just overall how she's able to conduct herself in the world so positively with kind of this — I don't want to call it baggage, because she doesn't see it that way — but this background, this history … that, of course, made her who she is," Smith said. "She soldiered forward. She just put her head down and kept working and did the work. She's an incredible person."
Bear doesn't feel sorry for herself. In her case, trauma was a path to liberation.
"I don't justify his behavior in any way," Bear said of her father, "but without what happened, I would've grown up to have the same life my mother had."
Bear sees her experiences as a trail of breadcrumbs she just kept following to land where she is today.
"I had this moment when I was flying the Triple Seven over Siberia, and I just kind of look out, and I thought for a moment that I must be delusional," she said. "I was like, 'Did I imagine this whole thing?' This life that was my fate, or this life that was everything I knew and that I thought I wanted and was going to grow up to be, and then — here I am."
Read Next: #KillTheTrend: Using Skateboards to Fight Veteran Suicide