He wasn't like the rest of the aspiring Marines who arrived at Parris Island in 1942. Paul Douglas had some miles on him. At 50, Douglas wore glasses, was wrinkled in the face, and had gray hair. He was more than twice as old as nearly all his fellow recruits; in some cases he was nearly three times as old. He was almost certainly one of the few people on the entire island born in the 19th century — 1892, to be exact.
Old enough to be the father of the drill instructors tearing into him every day, Pvt. Douglas was committed to earning the title of US Marine. Five months after the Japanese bombed Pearl Harbor, Douglas had managed to get himself into the military. He had called his old friend Frank Knox, who was, at that point, the secretary of the US Navy. The two had been friends in Chicago, and Knox had the influence to get Douglas a ticket to boot camp.
Born and raised on a farm in Salem, Massachusetts, Douglas played center for the Columbia University football team and, after his newspaper years, earned a doctorate in economics. He joined the faculty of the University of Chicago in 1920 as an economics professor and later gained fame as an author and activist. In 1939, as World War II began in Europe, he was elected a Chicago alderman. After an unsuccessful run for Senate, Douglas took his lifetime of experience, old-man strength, and wit, and started fresh.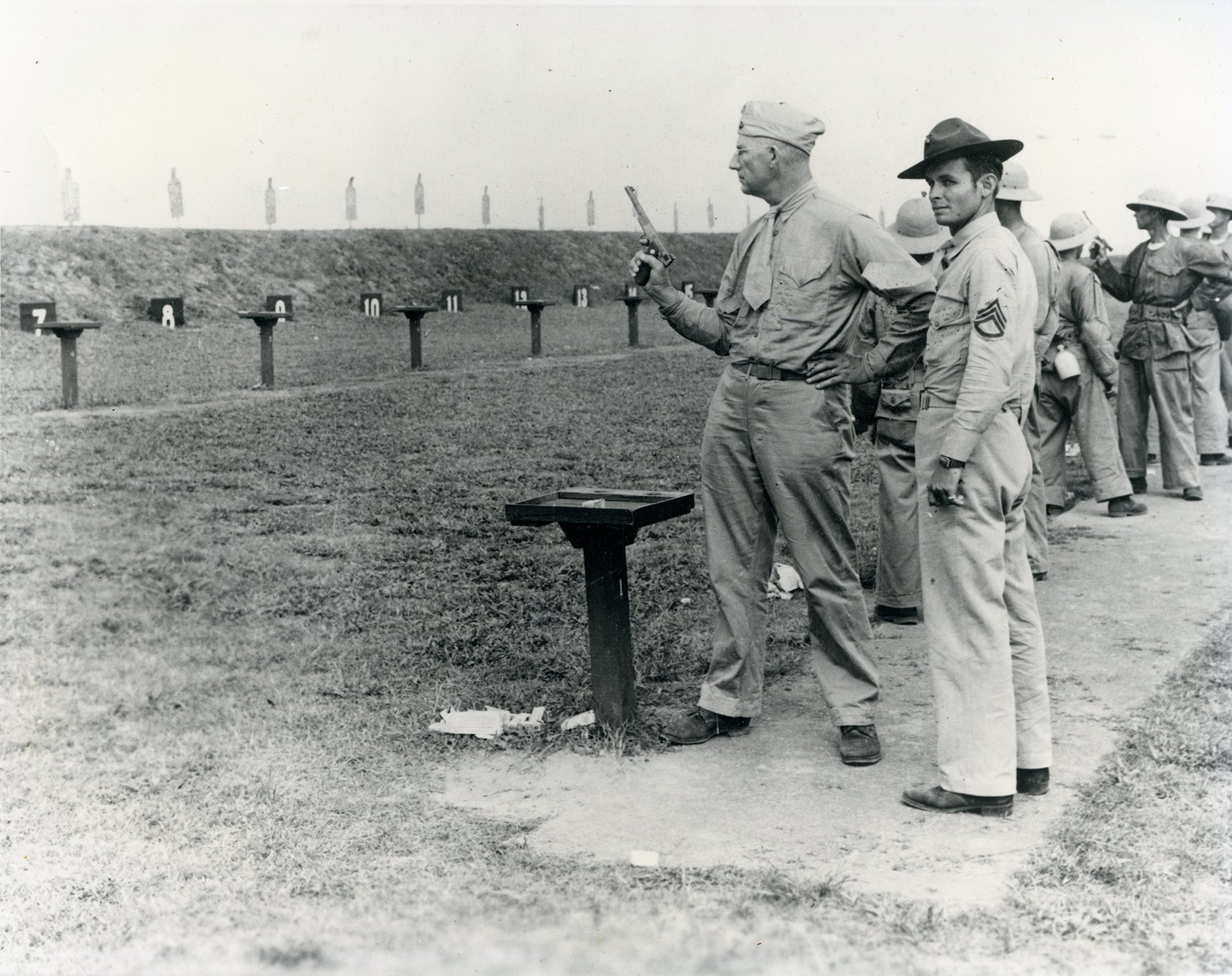 "I found myself able to take the strenuous boot camp training without asking for a moment's time out and without visiting the sick bay," he proudly wrote after graduation.
The Marines initially had him writing training manuals, but the former college professor had other plans. His goal was to be an infantry officer, and he used his connections to move through the ranks toward it. After seven months of enlisted service, Douglas was commissioned as a captain in the Marine Corps.
He sailed for the Pacific theater and arrived with the 3rd Battalion, 7th Marines, 1st Marine Division, at the island of Peleliu. "We hadn't noticed him before he spoke," wrote E.B. Sledge, an enlisted Marine and author of the book With the Old Breed: At Peleliu and Okinawa. "He wore green dungarees, leggings, and a cloth-covered helmet like ourselves and carried a .45 caliber automatic pistol like any mortar gunner, machine gunner, or one of our officers. Of course, he wore no rank insignia, being in combat."
Douglas' actions in battle quickly overcame the Marines' initial shock at his age. During the Battle of Peleliu, he made trips to the front lines to evacuate the wounded and dead. Along the way, he realized fellow Marines were in desperate need of resupply for flamethrowers and rocket launchers. He left the front lines to retrieve supplies while under small-arms and mortar fire. His resupply efforts earned him a Bronze Star, along with a Purple Heart for a shrapnel wound.
Douglas was promoted to major and saw action in Okinawa, where he left an unforgettable impression on the Marines in combat. In the midst of the heavy fighting, Douglas scrambled to assist in resupplying ammunition at the front lines. One Marine, Pfc. Paul E. Ison from a demolition team, saw Douglas lying on the ground with a bullet wound to his forearm.
"If I live to be 100 years old I will never forget this scene," Ison said. "There, lying on the ground, bleeding from his wound was a white-haired Marine major. He had been hit by a machine gun bullet. Although he was in pain, he was calm and I have never seen such dignity in a man. He was saying 'Leave me here. Get the young men out first. I have lived my life. Please let them live theirs.'"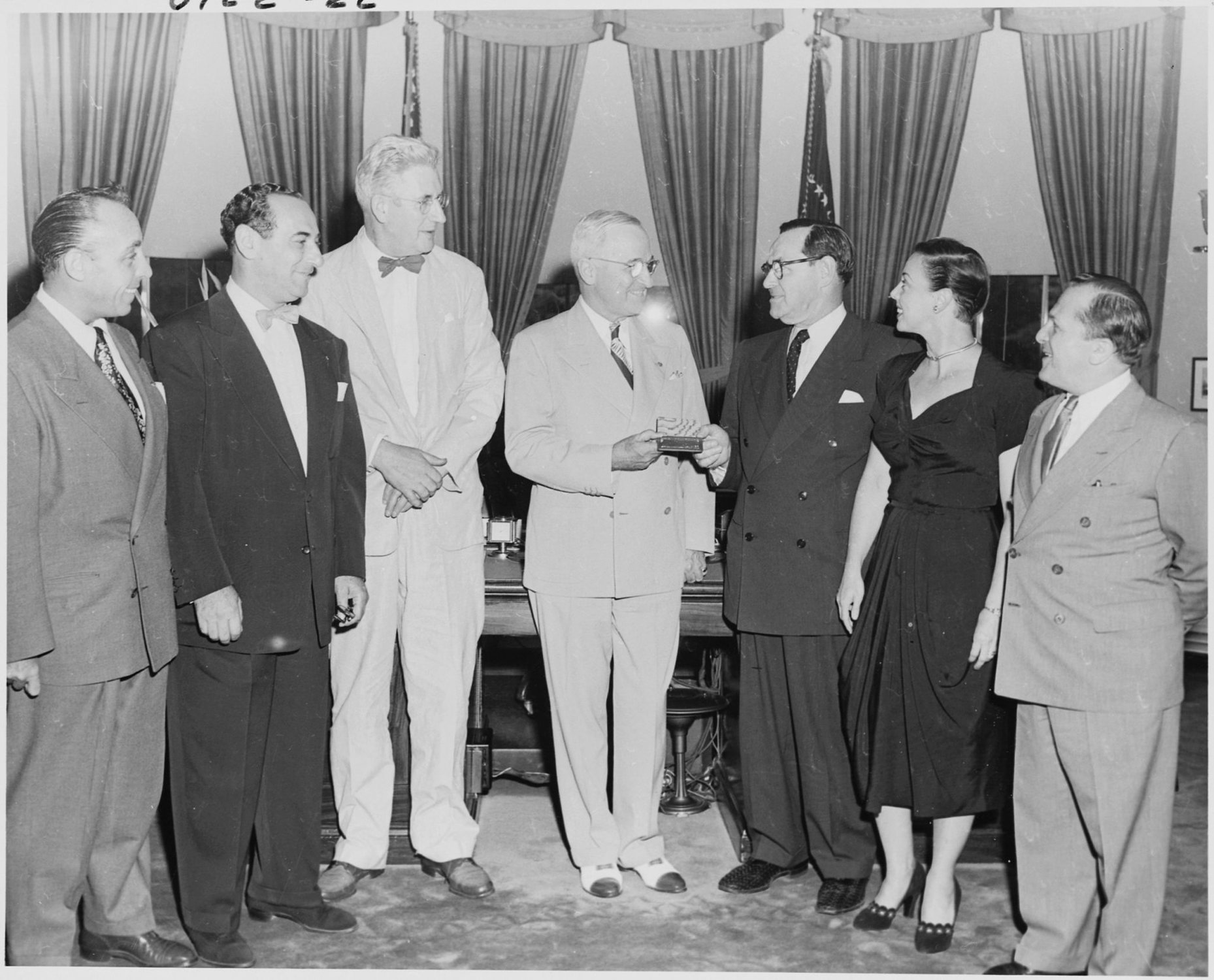 His fellow Marines evacuated him, and Douglas spent 14 months in a hospital rehabilitating his wounded forearm. He was medically retired, never to regain full control over his hand, and was promoted to lieutenant colonel a year later. In 1949, he was elected to the US Senate, where he served for 18 years. Today, the Parris Island visitors center is named in his honor.
"All of us have standards by which we measure other men," Ison said. "Paul Douglas is one of the finest, bravest and truest men that I have known during my lifetime. It was an honor to have been associated with him, to have shared danger with him and to have observed his nobility of character when he was wounded and asked to be left behind so that younger men might live."