US Army Sgt. Charity Webb was reunited with a puppy named Pup Pup that she had bonded with while stationed as a cook in Eastern Europe last fall, which was first reported by the New York Post. The almost impossible task was made possible by a nonprofit organization out of New York called Paws of War, and this isn't the first time the group has accomplished such a mission.
Robert Misseri, the founder of Paws of War, said the operation cost approximately $7,000 total, from finding Pup Pup, completing vaccines and any needed treatment through a local veterinarian, temporary foster care, travel costs, and many other factors.
"When we arrive, the soldier can play a little role in locating their dog. We have to learn where that dog is [from the soldier]. We have to find that dog," Misseri said, "and we have to get that dog safely to a veterinarian and then start the process to get that dog to America."
Read Next: Fred the Afghan: How a Stray Dog Changed a Marine's Life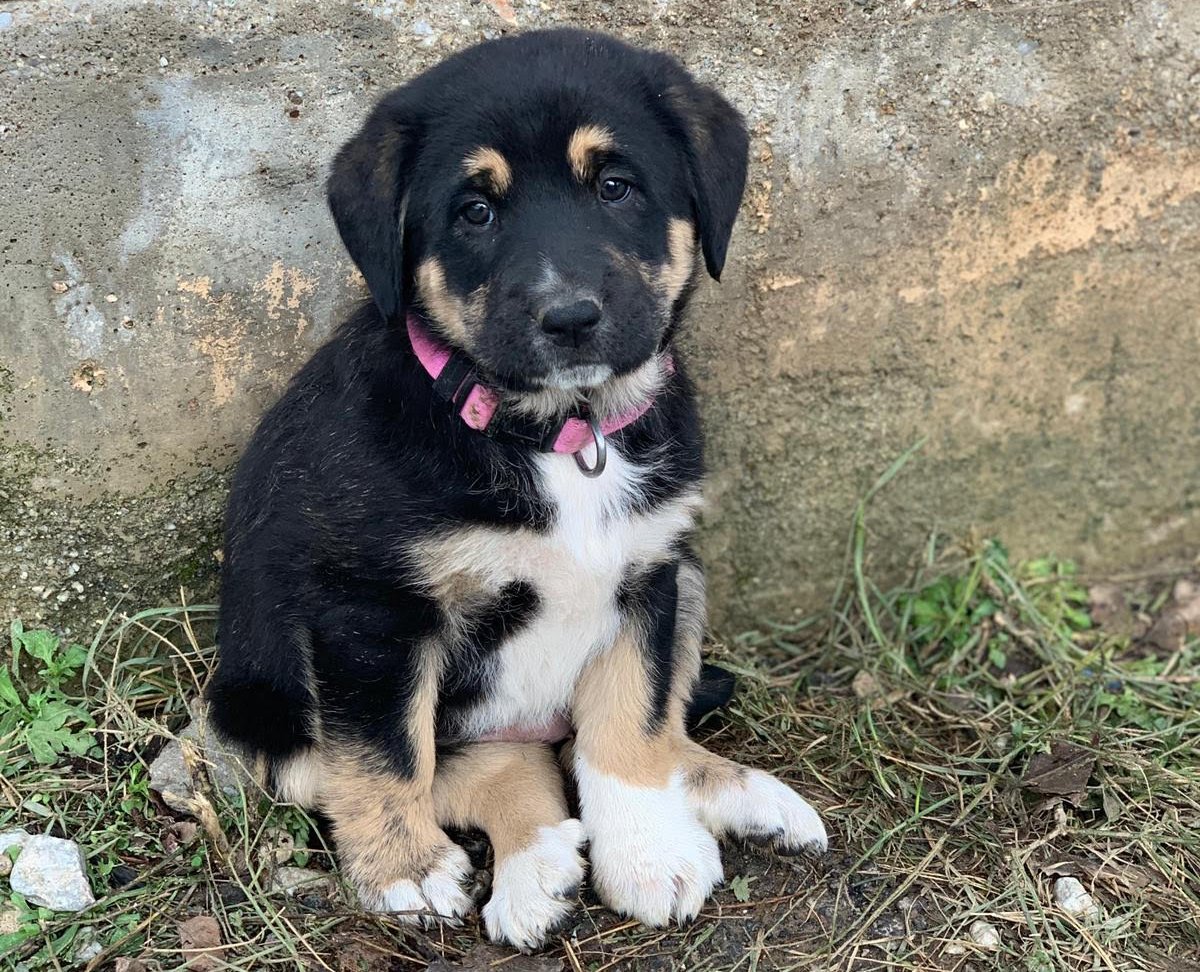 Locating a dog that a soldier bonded with overseas is no easy task, especially with COVID-19 restrictions severely complicating transport, but Misseri said it's all worth it.
"The soldier will feel like a failure, thinking that 'deployment is up' and that this dog will think that this person abandoned it," said Misseri. "And the soldier will always wonder whatever happened to that dog — it's not like that dog's going to go into a good home or someone's going to take over caring for it. It's going to go back to struggling. So it is so important for both soldier and dog to get back here and reunite."
Misseri explained that reuniting a dog with a soldier can significantly help a soldier's mental health when they get home. He said he'd been in touch with soldiers in the past who had to leave their dogs behind overseas, and "it was just something that they could not get out of their head." The grief from leaving their dogs worsened some soldiers' post-traumatic stress symptoms, he said, adding that some soldiers experienced nightmares about it.
Webb told the Post that while deployed, she was missing her other dog back home and her family. Pup Pup helped her through all of that.
"You miss your family, you're missing Christmas, Thanksgiving, all of that, so it was good to have her occupy my time and my mind and not think about my time away and stuff, so she really did help with that," Webb told the Post.
Misseri said they have located dogs in areas where locals and/or authorities will shoot them, or capture them and then put them down, or just outright mistreat them in abusive ways.
"For the puppies, they just kill them off because there's so many strays," Webb told the Post. "So we didn't want them to get the puppies because we knew they'd kill them — there was no doubt about it."
According to the Post, a fellow soldier told Webb about Paws of War, and she reached out for help. A financing issue was preventing them from getting Pup Pup back, but after the Post published the initial story, Misseri said they accomplished their goal of getting Pup Pup back in Webb's hands on Feb. 24. The dog and the sergeant reunited at Fort Campbell, Kentucky, where Webb is stationed. Enough donations came in that there was enough to get a second dog to another soldier.
Misseri said Paws of War has reunited more than 100 soldiers with dogs that they had to leave behind when returning to the states.
Read Next: Mission K9 Rescue Is Finding Homes for Heroic Dogs