Sgt. Matt Abbate once said being a Marine was the only thing he had ever been good at.
More than good, most recall the scout sniper as a legend. His fellow Marines refer to him as "a physical animal and natural leader with a killer instinct and devilish grin," the "perfect Marine … built like a brick shithouse," and a person who could "instantly touch someone's life." Maj. Thomas Schueman, who was a platoon commander in the company he supported, describes Abbate as a "modern-day Achilles."
Abbate belonged to the 3rd Battalion, 5th Marine Regiment (3/5), which was sent to the Taliban hotbed of the Sangin district, located along a belt of verdant opium fields in southern Afghanistan's arid Helmand province, in fall 2010.
For months, 3/5 took a highly kinetic fight to their entrenched, emboldened, and deadly enemy. By April 2011, the battalion had pushed the Taliban back, and elements of civil society returned to the district.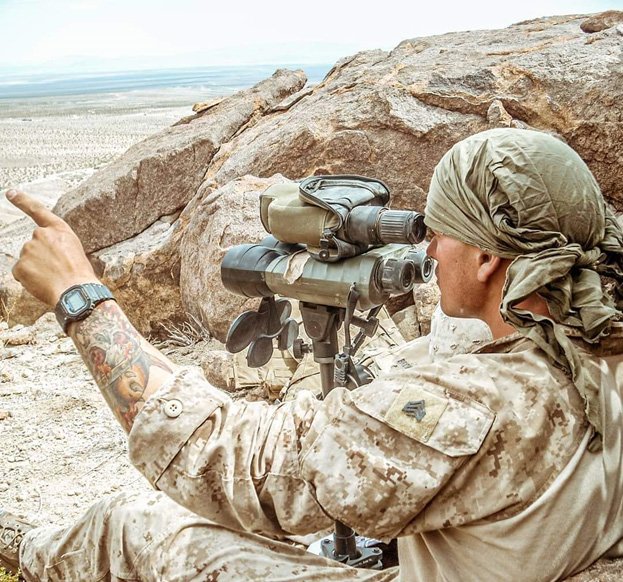 Progress came at the devastating expense of 25 Marines dead and more than 180 wounded. Among the 25 was Abbate, who died Dec. 2, 2010.
To honor Abbate's legacy, an all-volunteer team of civilians and veterans, including over half a dozen Marines from 3/5's Sangin deployment, is creating a virtual and physical community where every veteran can find purpose and connection.
Schueman, who may be better known by his @kill.z0n3 Instagram handle, is the president of Patrol Base Abbate, which he founded in November 2020. In an interview with Coffee or Die Magazine, he explained how the 501(c)(3) nonprofit will fill veterans' need for connection, and how the memory of Abbate inspires what he expects will become the nation's largest veteran organization.
A Need for Something New
After Schueman returned from his Sangin deployment in 2011, he "noticed a lot of [his] Marines were struggling with transition" to civilian life. He only began understanding those difficulties himself while studying veteran trauma narratives at Georgetown University in 2018.
By 2020, the idea for PB Abbate was underway, inspired by the work of Dr. Jonathan Shay, a Department of Veterans Affairs psychiatrist who found veterans undergo the most healing when they are in community with one another.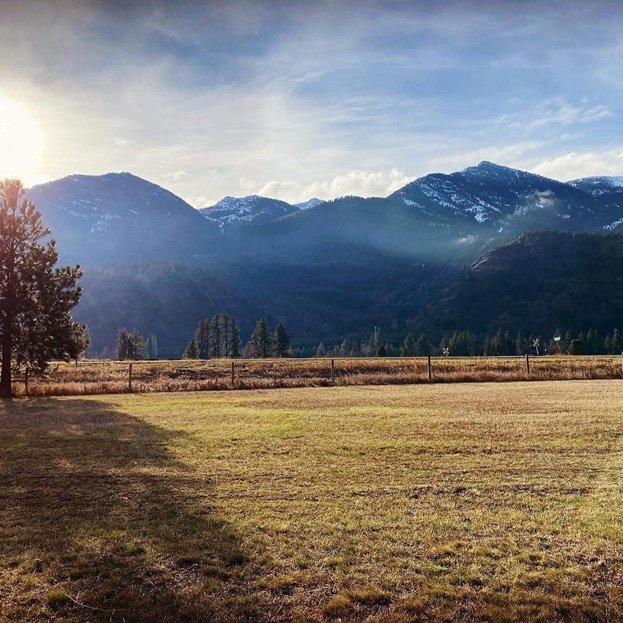 During the same year, Schueman lost one Marine from 3/5, and two Marines from his time as a company commander, to suicide. As he looked into available resources for veterans, Schueman discovered "there was a ton of really great stuff for our special forces, or our wounded," but "not so much … for people who just served."
Suicide, however, was an issue that affected veterans regardless of whether they saw combat, or experienced trauma. A time when they particularly needed support was during transition, when veterans were five times more likely to consider suicide.
Veterans were missing their community, Schueman believed, and PB Abbate would become a place where all veterans and transitioning service members could build the connections and strong bonds of trust they experienced during their service.
The PB Abbate Model
First, Schueman wanted veterans to have a physical space they could "claim as [their] own." That space is the patrol base, a sparse cabin on a plot of land donated by a 3/5 veteran in rugged and picturesque Thompson Falls, Montana.
A place for veterans to "rest and refit," PB Abbate will host small groups of veterans who sign up for the organization's online, interest-based clubs. At four initial retreats during summer 2021, veterans chosen by random lottery will build up the patrol base and delve into their interests with support from subject matter experts.
Because PB Abbate cannot physically host every member, it was important to create an online component, where Schueman said, "veterans [can] connect any time, day or night, no matter where" they are.
On message boards within the PB Abbate website, veterans can join a fight, gun, strength, or book club to discuss their favorite pursuits. The book club, for instance, is currently reading Sebastian Junger's Tribe: On Homecoming and Belonging.
The final component of PB Abbate is a series of countrywide local and regional chapters, with initial hubs in Texas and New York. While he hopes these chapters will be platforms for social bonding, Schueman also expects PB Abbate members to serve their communities to "shift the narrative around veterans as people who are waiting for handouts, who are victims, when instead we are people of action who continue to serve."
With several hundred veterans currently involved, PB Abbate expects to see growth in coming months as the group forms relationships with local veteran organizations around the country and propels its message throughout the community with the help of veteran social media influencers. As quickly as standard operating procedures and capable leaders are identified, the organization will expand to additional cities and regions and increase the number of online clubs it offers.
PB Abbate's clubs, retreats, and regional chapters are free of cost, and open to all veterans. No matter how you served, Schueman emphasized, "You rate our services. You rate this community."
Schueman said the organization is "already fulfilling its mission" by bringing a powerful sense of "healing and restoration and connection and community" to the 3/5 Marines involved.
In their actions, Abbate's humble, relentless spirit lives on.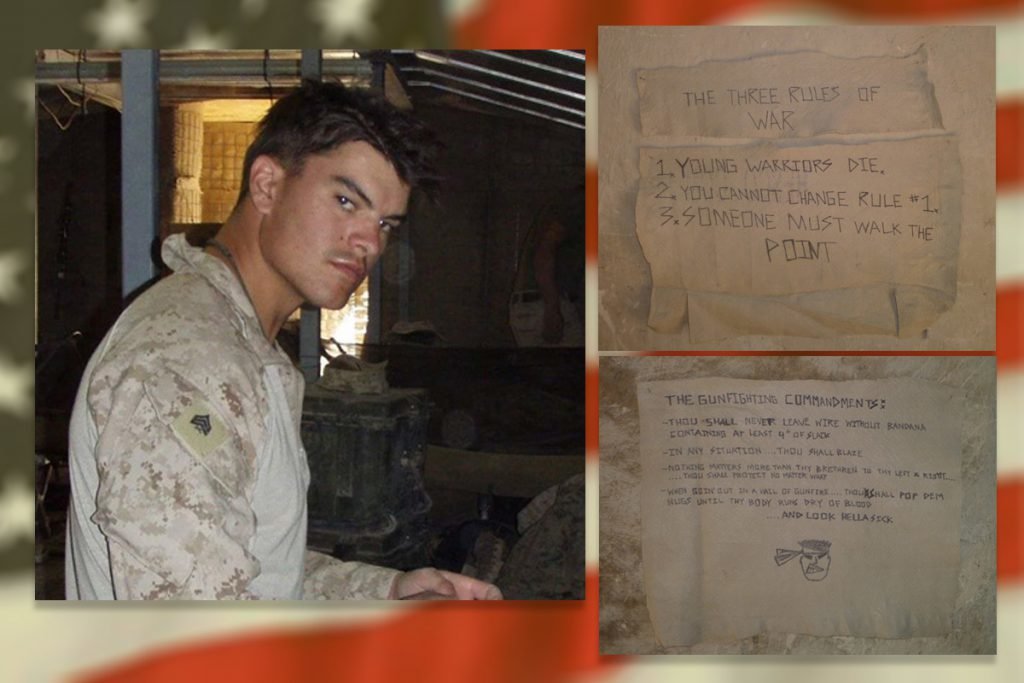 Following Sgt. Matt Abbate
Matt Abbate is remembered for his spirited retellings of "hellasick" gunfights. He is infamous for the "gunfighting commandments" and "rules of war" he scrawled on the walls of a Sangin patrol base.
On the battlefield, Abbate was fearless. On Oct. 14, 2010, Taliban gunfire drew a patrol into a Sangin minefield where improvised explosive devices wounded four Marines, including the patrol leader. Abbate took charge, exposing himself to enemy gunfire, and directed fellow Marines' fire while sweeping the minefield to secure a landing zone for an incoming medical evacuation helicopter. For his actions, Abbate was posthumously awarded the Navy Cross.
Never stingy with his extraordinary skills, Abbate was quick to mentor and help other Marines.
"It didn't matter who you were," Schueman said, Abbate would "give you time." Like its namesake, PB Abbate will "recognize the value in everybody."
As the team builds an organization befitting his legacy, in Big Sky Country, the spirit of Matt Abbate is a bright, blazing beacon for all veterans looking to rediscover their purpose and get back to the fight.