As a coffee culture journalist, I am on the hunt to sample new and exciting coffee bean varieties worldwide. One easy and relatively inexpensive way to experience a different offering each month is by signing up for a coffee subscription. But half the fun of maintaining the title of a coffee world traveler is to spend time visiting the local coffee shops and roasters in the area you are exploring.
Now it's probably not the brightest idea to hit up six different coffee shops in one day, but if you set aside some time on your next vacation or work trip to experience a new cafe, it's often a rewarding experience.
During my last trip to Guatemala, I dedicated part of my day to visit some coffee shops around the city. One such shop was Rojo Cerezo in Guatemala City. The cafe is owned and operated by Rogelio Rojas, and his menu includes a complete offering of drip, pour over, cold brew, and espresso options.
I chose two different bags of whole-bean coffee to take back stateside. This month, as I finished grinding up my final serving of Black Rifle Coffee Company's Escape Goat Ethiopian coffee roast, I reached into my arsenal for something new and came out with a bag of bourbon peaberry coffee from Rojo Cerezo. Immediately I started to geek out, as this would be only the second time I had experienced brewing the rare single-bean roast.
A peaberry — often referred to as a caracol, or "snail" in Spanish — is a natural mutation of the coffee bean inside its cherry. Most coffee cherries contain two coffee beans inside the fruit, often resembling the two halves of a peanut because they lie flat against each other.
Only about 5% of the world's coffee cherries are found with only one bean inside. This single bean, called the peaberry, tends to be smaller, denser, and rounder than your average flat bean.
Some coffee enthusiasts claim to taste a noticeably sweeter and more flavorful note to the peaberry, but others say they can't tell the difference.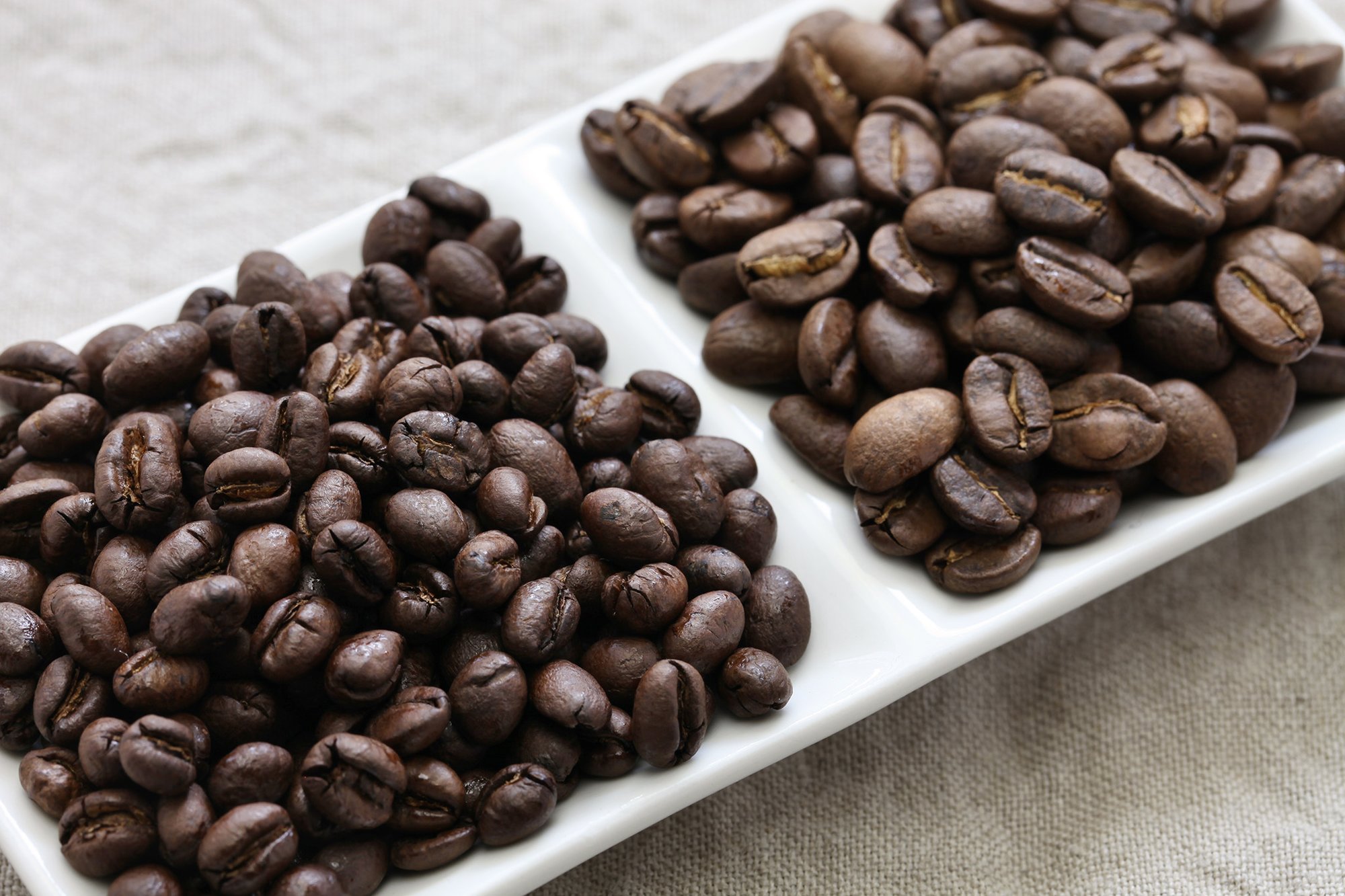 You may not see peaberry offered at your local coffee shop because many believe there is nothing special about peaberries other than their rarity. While the caffeine content is similar to that of a standard coffee bean, one reason peaberry coffee may be sought after is that the beans' rounder shape allows them to more efficiently absorb heat during the roasting process for a smoother overall taste experience.
When a coffee cherry is initially harvested, there's no way to tell from looking at the cherry whether there's a single or double bean inside. So single beans must be hand-sorted after picking and processing to be sold separately, which can come at a premium price due to the added labor.
The lands best known for producing peaberry coffee include Tanzania, Thailand, and Kona, Hawaii.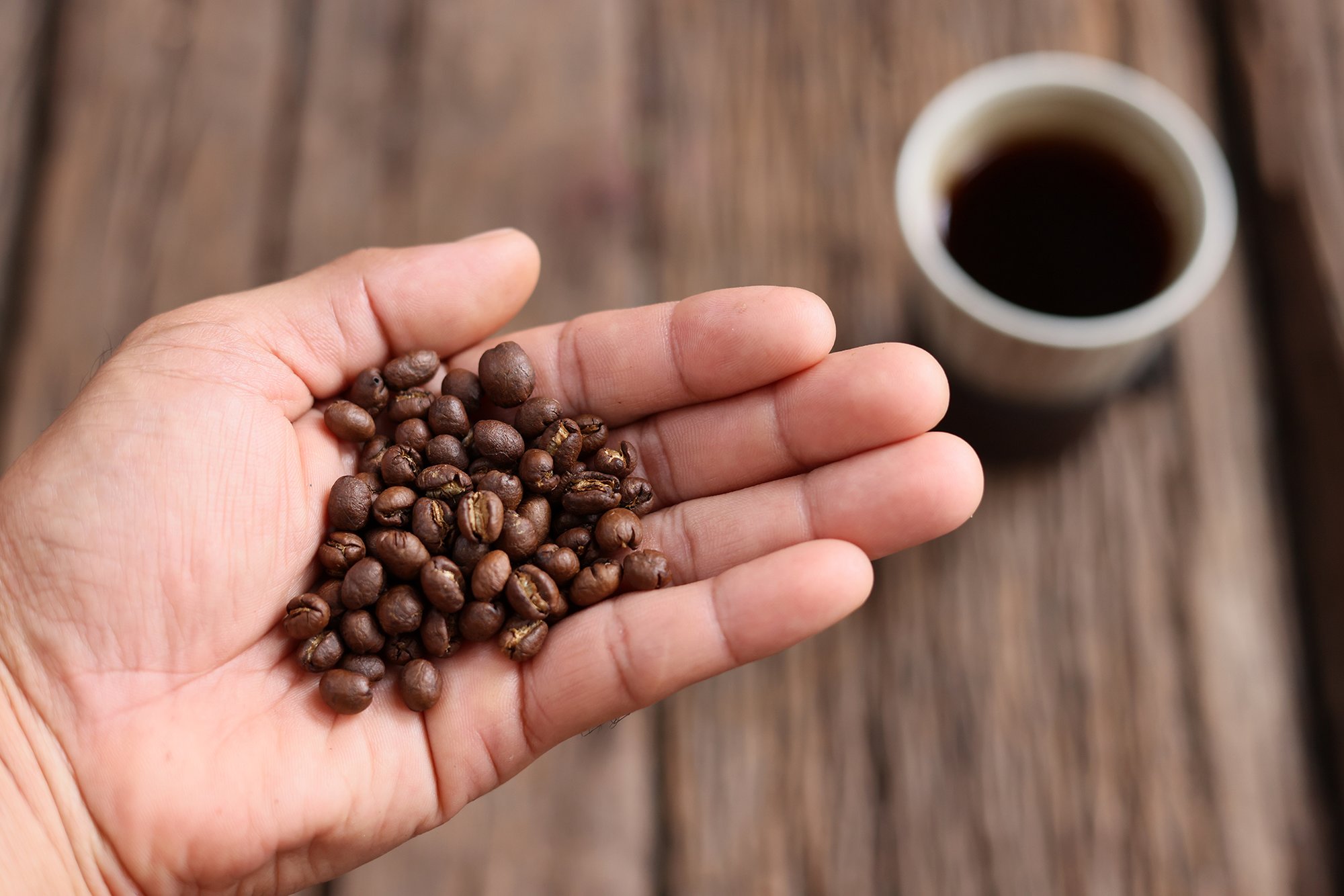 My first experience with a peaberry roast was a cold-brew concentrate brewed with the Oxo Cold Brew coffee maker. It was a medium roast, whole-bean Kauai coffee. The first thing I noticed was how smooth the coffee tasted. The low acidity is a perfect late-afternoon or early-evening pick-me-up.
Rojo Cerezo Bourbon Peaberry


Origin: Guatemala


Tasting Notes: Caramel and milk chocolate


Aroma: Light


Body: Light


Acidity: Low


Region: Antigua


Variety: Bourbon peaberry


Processing Method: Anaerobic


Growing Altitude: 1,600 meters above sea level


Tools Used for This Sampling


Six-Cup Classic Chemex


Chemex Bonded Filters Pre-Folded Squares


Oxo Conical Burr Coffee Grinder


Apexstone Coffee Scale with Timer


Fellow Stagg EKG Electric Kettle


Crystal Geyser Alpine Spring Water (because it's easy to find!)


Brew Ratio: 30 grams of coffee per 500 grams of water


Grind Size: Medium fine


Water Temperature: 212 degrees Fahrenheit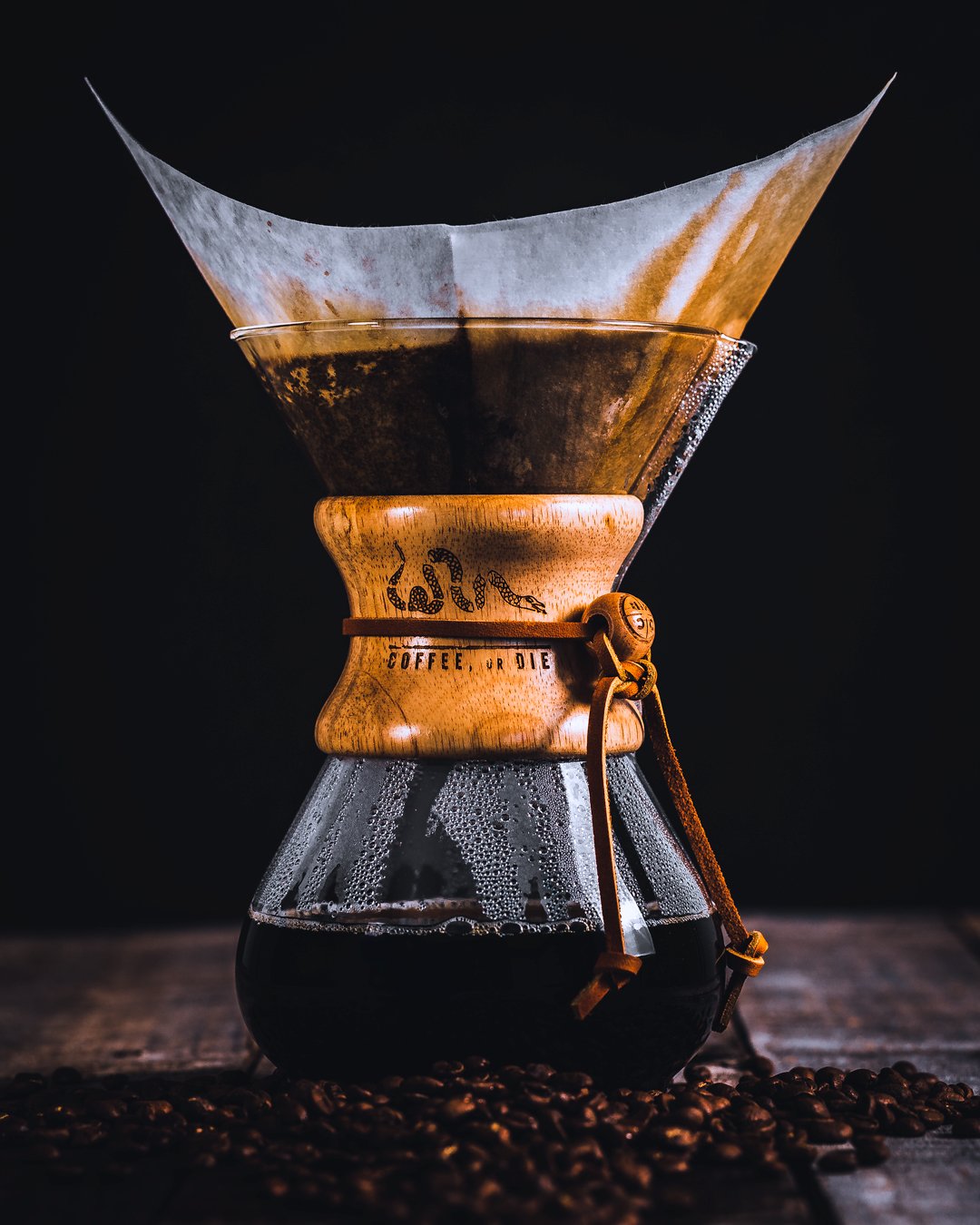 The author's preferred Chemex brew technique:


Grind 30 grams of coffee.


Rinse the paper filter with hot water from the kettle.


Add coffee grounds to Chemex filter.


Flatten grounds by shaking Chemex.


Start digital timer.


Add 2x coffee weight (60 grams) of bloom water.


Let coffee grounds bloom for up to 45 seconds.


Add 60% of total brew weight (300 grams) in the next 30 seconds.


Check Chemex filter to ensure consistent flow.


Add remaining water until the scale reaches 500 grams.


Give Chemex a gentle swirl.


Let the remaining brew draw down.


Aim to finish drawdown by 4 minutes, 30 seconds.


Final stir.


Enjoy in your favorite coffee mug!


This peaberry roast produced a slightly brighter and light-bodied cup than other coffees I've sampled. Although I prefer a medium to darker roast as my go-to first cup of the day, this bourbon variety would be a perfect choice as a midmorning beverage. The hints of milk chocolate in this roast also led me to believe it would make a killer cold brew concentrate to be enjoyed throughout the week.