On the morning of Dec. 7, 1941, Michael "Mickey" Ganitch was preparing for what he called the "Super Bowl of the Navy." The Fleet Football Championship was set to pit the crew of the USS Pennsylvania against that of the USS Oklahoma that afternoon. Ganitch was serving as the USS Pennsylvania's quartermaster and was gearing up for the big game when the first Japanese planes flew into Pearl Harbor.
With no time to change out of his football gear and into his Navy uniform, Ganitch scrambled 70 feet up to his battle station in the crow's nest of the USS Pennsylvania.
"I had all my padding on. They couldn't hurt me there! I was well protected with all my padding on except my helmet and spikes," Ganitch recalls in a video shared by American Veterans Center.
From his vantage point above the super-dreadnought battleship and dressed in full football pads, Ganitch served as a lookout, spotting Japanese bombers and Zeros in what might have been the most American moment of the Pearl Harbor attacks.
In the brief period between attack waves, Ganitch managed to ditch his pads and don his sailor uniform.
"So I wasn't well protected during that second attack," he jokes in the video.
Luckily for Ganitch, the USS Pennsylvania happened to be in a dry dock on the morning of Dec. 7 and went unnoticed by the first wave of attackers. It wasn't until the second wave that his battleship was attacked.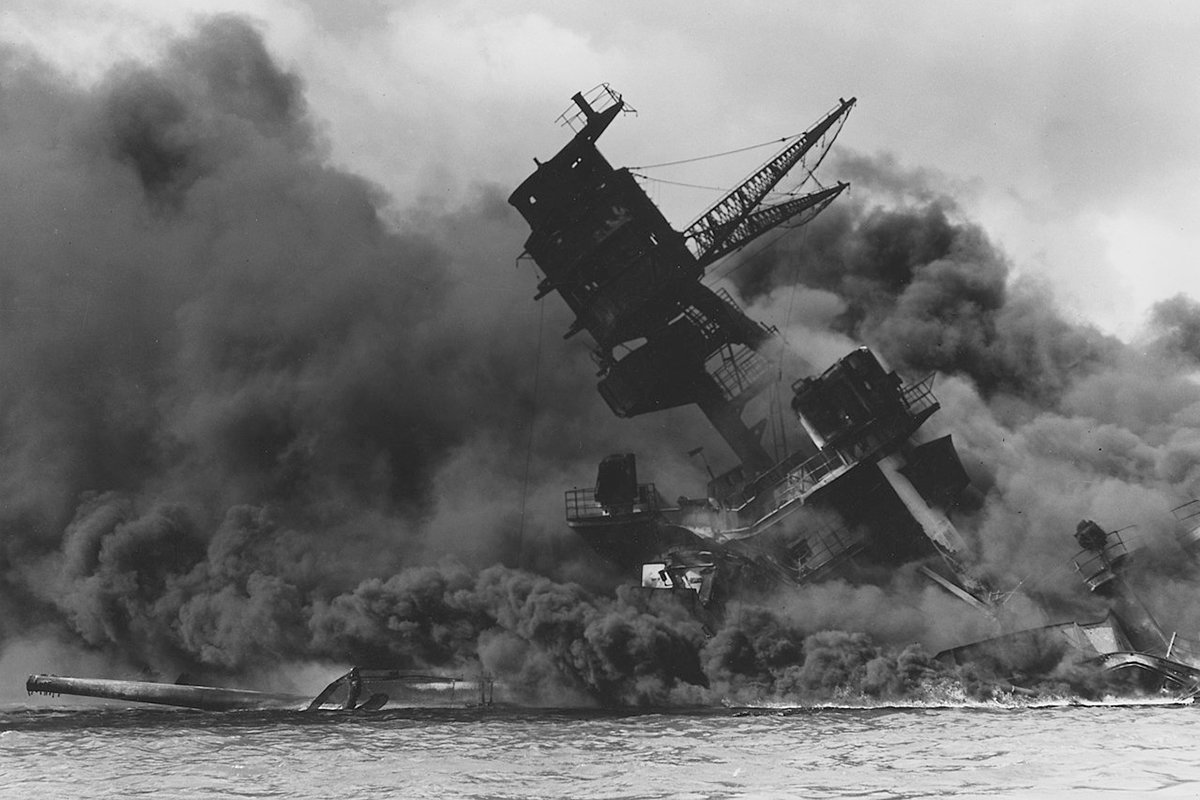 Ganitch watched as a Japanese Nakajima B5N torpedo bomber dropped a 500-pound bomb onto the ship's deck, missing him by a mere 45 feet. Because the deadly device was armor-piercing, it didn't explode until after it had penetrated two decks below the ship's top deck. The bomb killed 15 of his shipmates and caused 14 more to be listed as missing in action.
"If it had exploded on contact, I wouldn't be here talking to you," Ganitch says in the video.
Ganitch went on to serve in the Philippines and on Okinawa before the war's end. At 102 years old, the Pearl Harbor survivor continues to share his remarkable story through speaking engagements. Watch his incredible account of surviving the Pearl Harbor attack above.
Read Next: