In the summer of 2021, Jamie Simic began experiencing tingling lips and limbs, brain fog so severe she could not put sentences together, and heart palpitations. Her weight plummeted from 128 to 98 pounds amid gastrointestinal problems. Doctors had no answers.
"I would brush my teeth and I would vomit, because I was brushing my teeth with nothing but straight fuel," Simic told Coffee or Die Magazine.
Simic believes the November jet fuel spill at Pearl Harbor's Red Hill storage facility was not the first time petroleum had penetrated their water supply — she thinks the well has been slowly poisoning her, her husband, and their two children.
Red Hill is a World War II-era fuel storage facility with 20 enormous underground steel tanks that provide the South Pacific fleet with much of its fuel supply. It sits only 100 feet above the island of Oahu's only freshwater aquifer, which provides water not just to residents of base housing, but to 77% of the island's total population. On Nov. 20, 2021, 14,000 gallons of jet fuel were released from one of the tanks as a result of "operator error," in the words of the naval commanders who spoke in front of a House subcommittee earlier this week. The Navy has also acknowledged a smaller leak in May, blaming that spill on operator error as well.
Simic and her husband, Master Diver Brian Simic, lived at Joint Base Pearl Harbor-Hickam in 2007, moved away in 2017, and returned in 2020. There is no doubt in Simic's mind that her water has been contaminated throughout their time in Hawaii, but she claims the evidence grew stronger in recent months.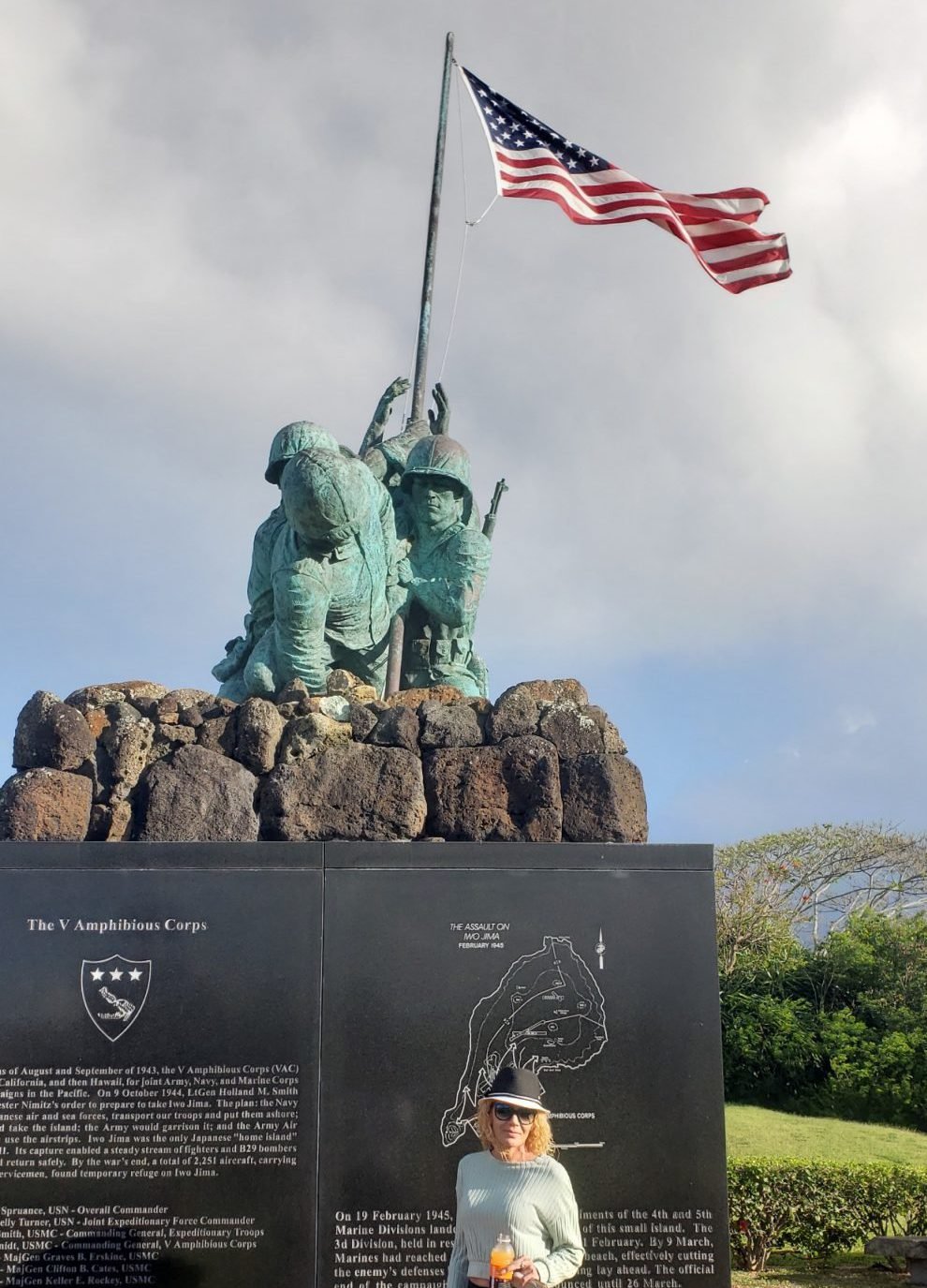 After the spill in May, her weight plunged to 98 pounds and doctors could not explain her constant gastrointestinal issues or weight loss. Next came the brain fog, heart palpitations, and tingling extremities.
At the end of October, doctors removed two lesions from her colon, one from her stomach, and one from the base of her esophagus. None of these lesions had been present at a colonoscopy and endoscopy she had in March of 2021.
In December, Simic ended up in the hospital with acute gastrointestinal and cardiac symptoms. Simic contends she is not dealing with fuel exposure but with hydrocarbon toxicity, a condition that develops over the long term.
The family's children have been affected as well. Simic said her 8-year-old daughter, Jemma, has experienced permanent teeth falling out at the root, along with horrible gastrointestinal pain. Simic believes her 9-year-old son, Milo, may have received the most exposure, due to his room's proximity to the washing machine and the intense fumes seeping from the plumbing.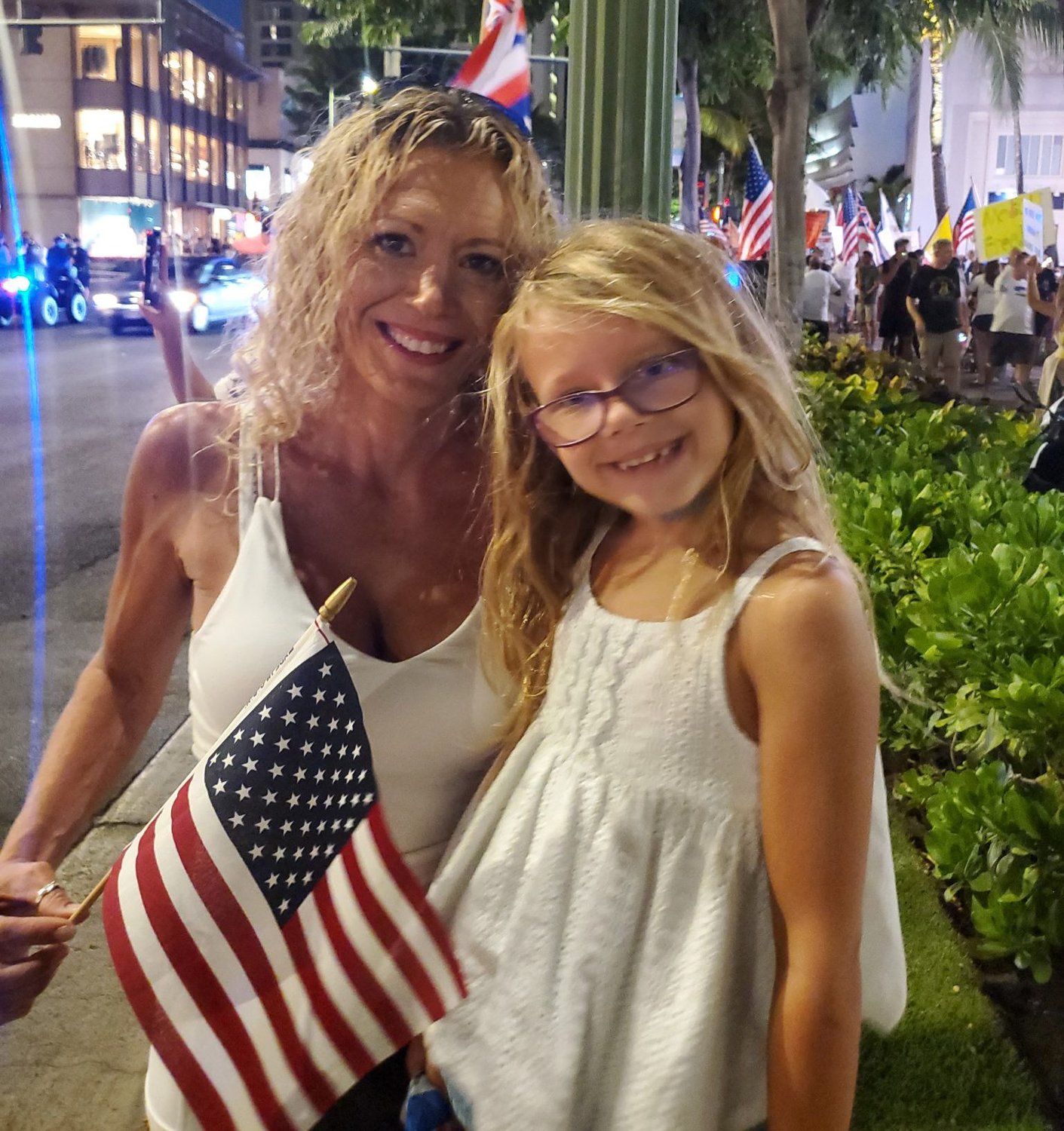 "I didn't even realize how severe his room was until we left for two days, and when we came back I literally dropped to the ground on my knees and started sobbing," Simic said. "It felt like if you lit a match his room would explode." She said Milo is also having heart palpitations, as well as gastrointestinal pain and pain in his legs.
The family now resides in a hotel while their home sits empty, reeking of fuel.
Simic is absolutely livid about the Navy's casual response to such a dramatic health hazard.
"In November, the commander for Pearl Harbor, [Erik] Spitzer, decided to hold up a glass of water saying all of him and his subordinates are drinking the water. It's fine," she said. "Basically us housewives need to shut up and keep drinking it. That's when I got angry. That's when I buckled up my combat boots, like, now it's time to go to war."
Kristina Baehr, founder of Just Well Law, represents Simic and other affected military families. She said she is impressed by Simic's commitment to the cause.
"Jamie Simic is the one who's just on fire about this issue," Baehr said. Baehr intends to convene a roundtable discussion this Saturday at 2 p.m. in Oahu for families to share their stories in the wake of the water contamination.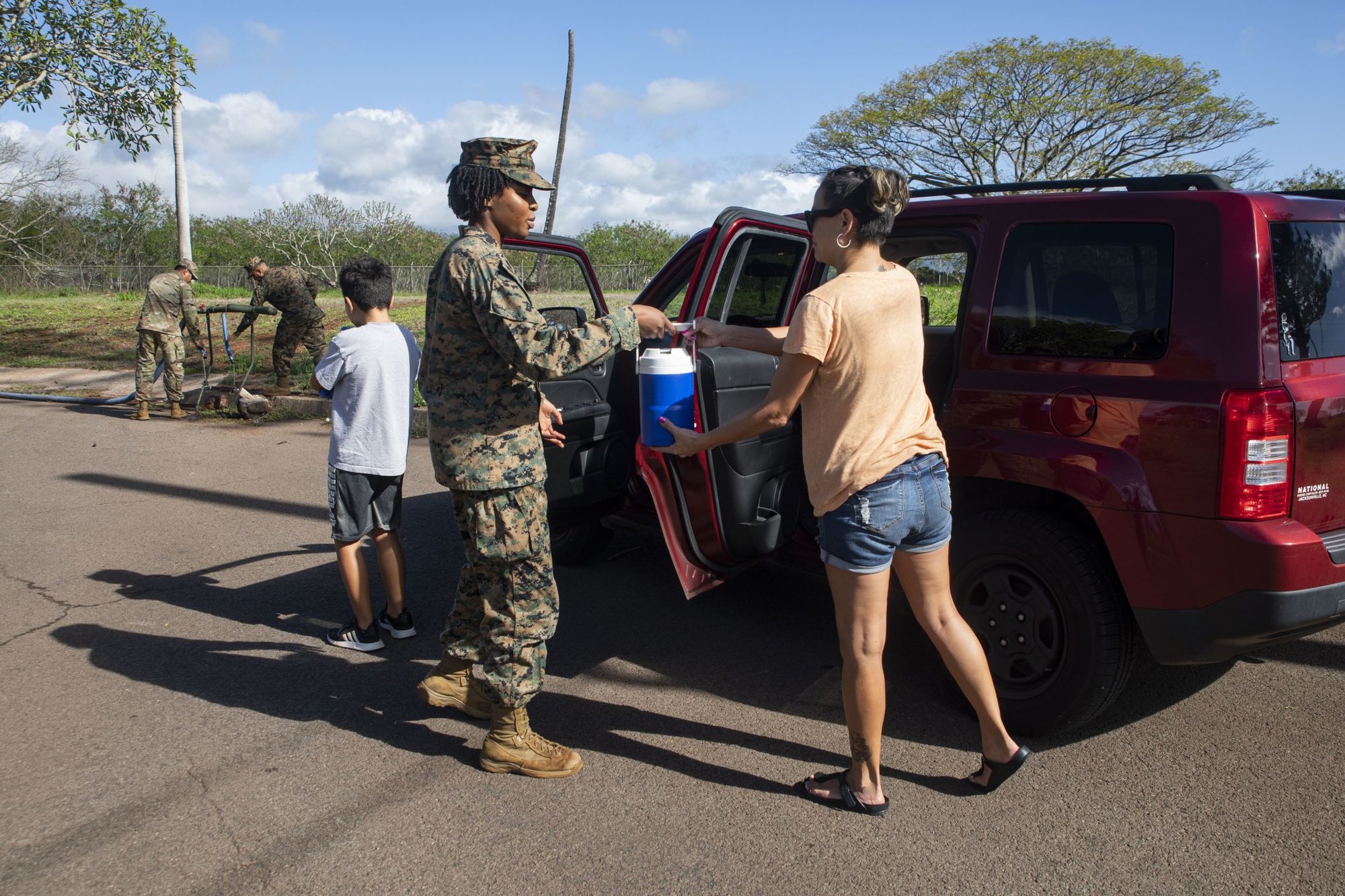 Simic is not entirely unsympathetic to the Navy's insistence on keeping Red Hill in use.
"I understand the mission readiness of the jet fuel," she said. "I'm not saying take it all away. I'm saying you guys had plenty of time to prevent this from happening. There's nothing we can do about the fact that it's happened now."
But she refuses to stay quiet in her demand for transparency.
"The fact that there was a near catastrophic leak in May and [they] said nothing is absolutely revolting and disgusting," she said. "They need to do what's right and at least give the people that truth, so we can start to heal and get better. But how can we heal and get better if there's contamination still in our water and they refuse to admit it?"
Rear Adm. Blake Converse, deputy commander of the US Pacific Fleet, told the House Armed Services Subcommittee on Readiness earlier this week that the Navy has every intention of being forthcoming with local families.
"The first step is that we have to demonstrate sincerity and transparency and a commitment to fully investigate broadly the recent fuel spills, to identify the linkage to events that have happened over the last five or 10 years at Red Hill to understand any systemic issues that are involved with that," Converse said. "And we need to do that in coordination with our federal regulator, state regulators, the state and local communities, and the Native Hawaiians."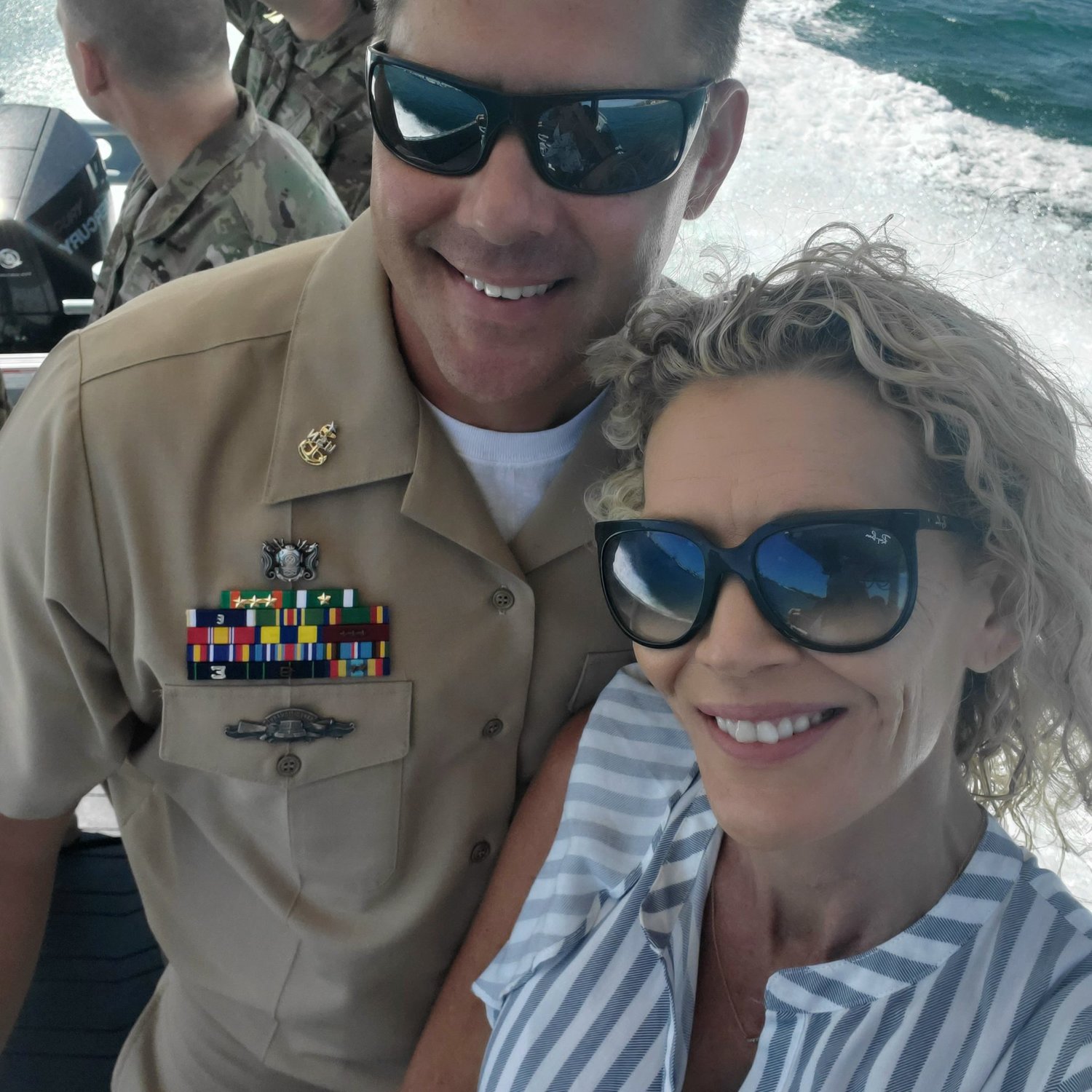 Simic, meanwhile, believes the Navy is retaliating against her husband for her outspokenness. Master Diver Brian Simic, whose job in recent weeks involved working at Red Hill to try and remove contaminants, will reach his 20-year mark in the military on Feb. 27. Fearing a negative reaction with contaminants, the family has chosen not to get vaccinated against COVID-19, Jamie Simic said. Instead of offering Brian an administrative separation due to his approaching retirement date, the Navy has allegedly threatened him with an Article 92 punishment for failure to obey an order or regulation.
"We're waiting to find out if they will let him retire with his benefits," Simic said. "He was warned that they could take that away if I kept speaking, basically. 'So don't expect any favors' is exactly what he was told."
Regardless of whether Brian is allowed to retire or is forcibly separated from the service, the Simics will no longer be residents of Navy housing in a few months. But Jamie Simic's love of the island where she has spent nearly 15 years of her life will remain strong.
"I'm culpable if I walk away and only focus on taking care of me and my family," she said. "I can do that. I can leave this island. All the other people, the locals that have welcomed me onto this island for 20 years with nothing but love and respect — the majority of them cannot leave this island. They don't have an out. Water is life. You don't have anything without water."
Read Next: