The rain was relentless, drenching every Marine assigned to 3rd Battalion, 3rd Marines, standing in formation this afternoon. Not a single one dared complain though. There's no room for that when you're formed up in the shadow of a statue that pays tribute to Marines who raised the American flag on Iwo Jima.
There's no room to complain when you're standing in front of living World War II veterans who came to see you hours before the anniversary of the day that changed their lives on this very island. Men and women who have no doubt endured much worse than a wet uniform in defense of this nation.
"There are veterans in this group that cut their teeth in World War II," Lt. Col. Benjamin Wagner, the commander of 3/3, said to his Marines. Wagner is no stranger to combat himself; he served his time as a rifle platoon commander in Fallujah in 2004. "There's veterans in this group who fought in World War II, Korea, and Vietnam. There's real heroes in this group."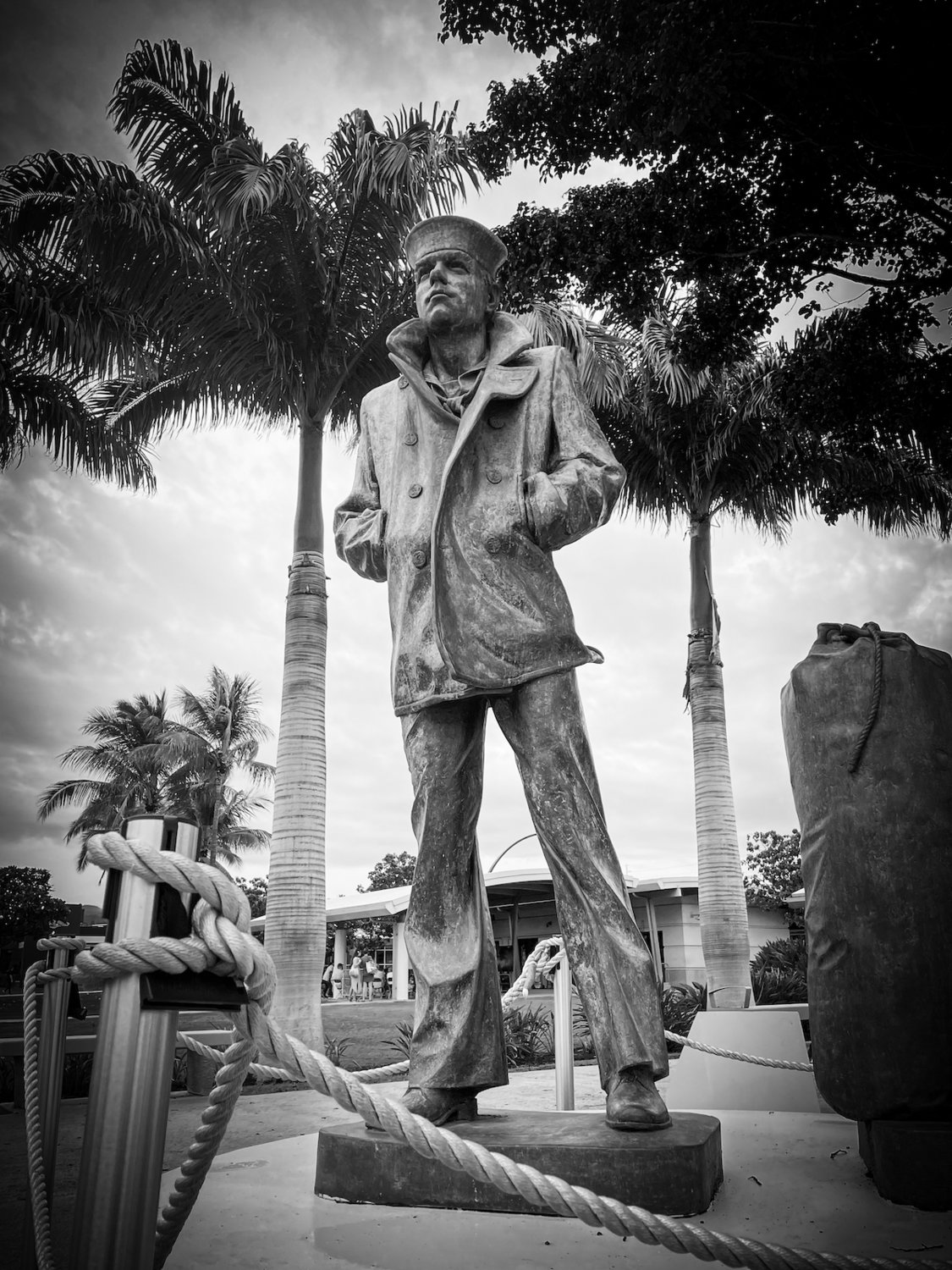 These heroes constitute our greatest generation, he explained, and every Marine worthy of the Eagle, Globe, and Anchor on their drenched uniform has a duty to not just honor but live up to the sacrifices they made.
David Russell was among the 63 veterans Best Defense Foundation brought to Hawaii for the 80th anniversary of the attacks on Pearl Harbor.
Russell served as a seaman first class on the USS Oklahoma at Pearl Harbor and was in the gunner's compartment cleaning missiles when nine Japanese torpedoes slammed into his ship on Dec. 7, 1941. He barely made it out alive as the entire vessel began to capsize.
"Getting topside was a problem," he told me over lunch, describing what he experienced that day. By the time he made it to the main deck, the water was already coming over the side. He was the only one of his friends who made it out of the compartment alive, but he wasn't out of Dodge yet.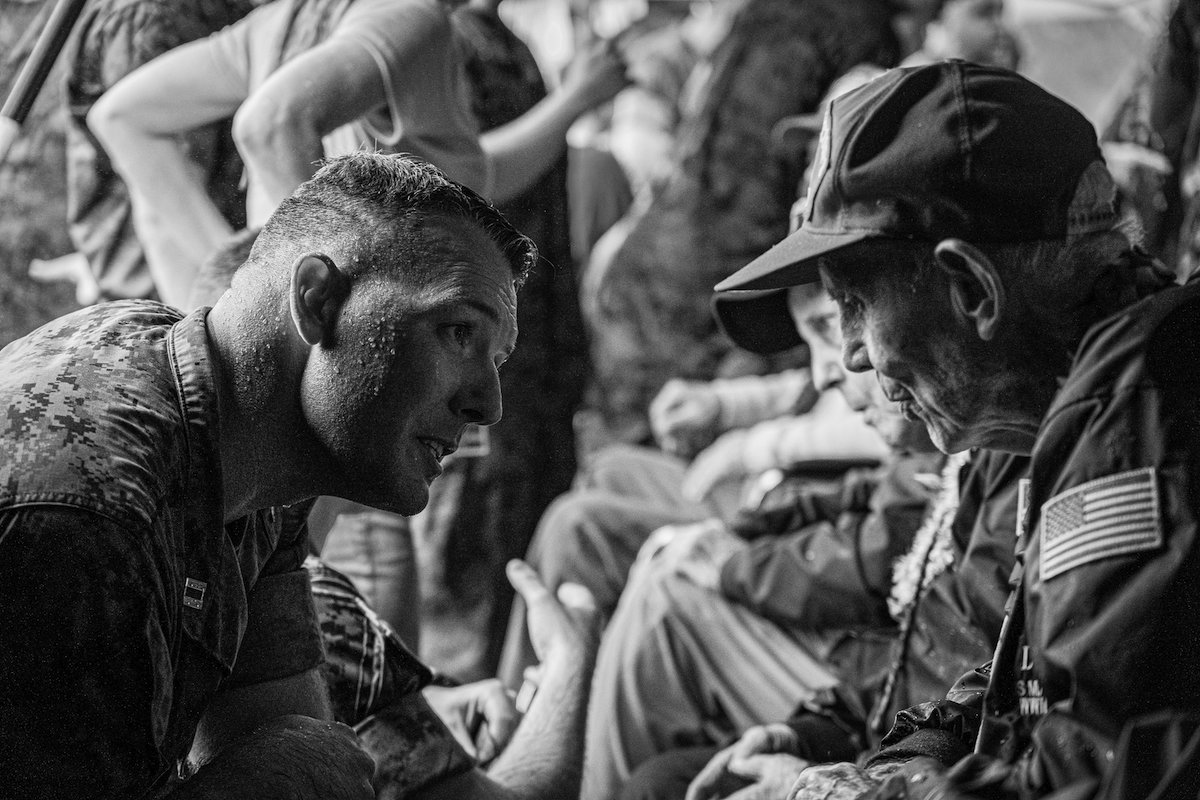 "I climbed the listing deck and went hand over hand on the rope to the [USS] Maryland," he said, describing the harrowing escape over burning, oil-slicked water below. In fact, that's what he remembers most about that day: the men burning in the oil slick. He didn't elaborate much. He didn't need to.
For Russell, or "Russ" as his friends know him, that day was the beginning of a long war and an even longer career in the Navy. According to Best Defense Foundation, he served for 21 years and saw combat in the Gilbert Islands, Guadalcanal, Santa Cruz Islands, New Guinea, New Britain, and Leyte Gulf. In fact, while he was aboard the USS Mahan in 1944, three aircraft piloted by kamikazes hit, causing the ship to sink just off the Philippines. In another daring escape, he was swept into the Pacific Ocean where a cargo ship eventually found him.
Russell's experiences are not unique among his generation. His peers, though there are few left today, made the extraordinary seem routine during a world war whose stakes were so high that defeat would mean the literal triumph of evil. Of course, their actions viewed through today's lens are unique and deserving of celebration. Eighty years after the attack on Pearl Harbor, we can still learn from their bravery and how they faced a world in crisis and ensured good prevailed.
---
This article first appeared in the Spring 2022 print edition of Coffee or Die Magazine as "Tales of Heroism."
Read Next: