A sobering feeling rushed through me as I stood over a lawn-level gravesite marked "unknown." Its only identifiable feature was its plot number: section D 130. At the National Memorial of the Pacific, commonly referred to as the Punchbowl, in Honolulu, Hawaii, I wondered who this man was. He could have been a father, son, brother, friend. He could have been a Marine, sailor, soldier, or airman. As I stood on the grassy field shortly after noon on the 80th anniversary of the attacks on Pearl Harbor, these questions brought a sense of reality to the situation faced by ordinary Americans that day.
Earlier that morning — Dec. 7, 2021 — Coffee or Die Magazine's Joshua Skovlund and Jayme Pastoric were present for the ceremonies. A sprinkling rain was accompanied by a dreary mood as they witnessed the remembrance of the sacrifices of the fallen as well as the honor granted to the remaining World War II survivors of what President Franklin D. Roosevelt described as "a date which will live in infamy."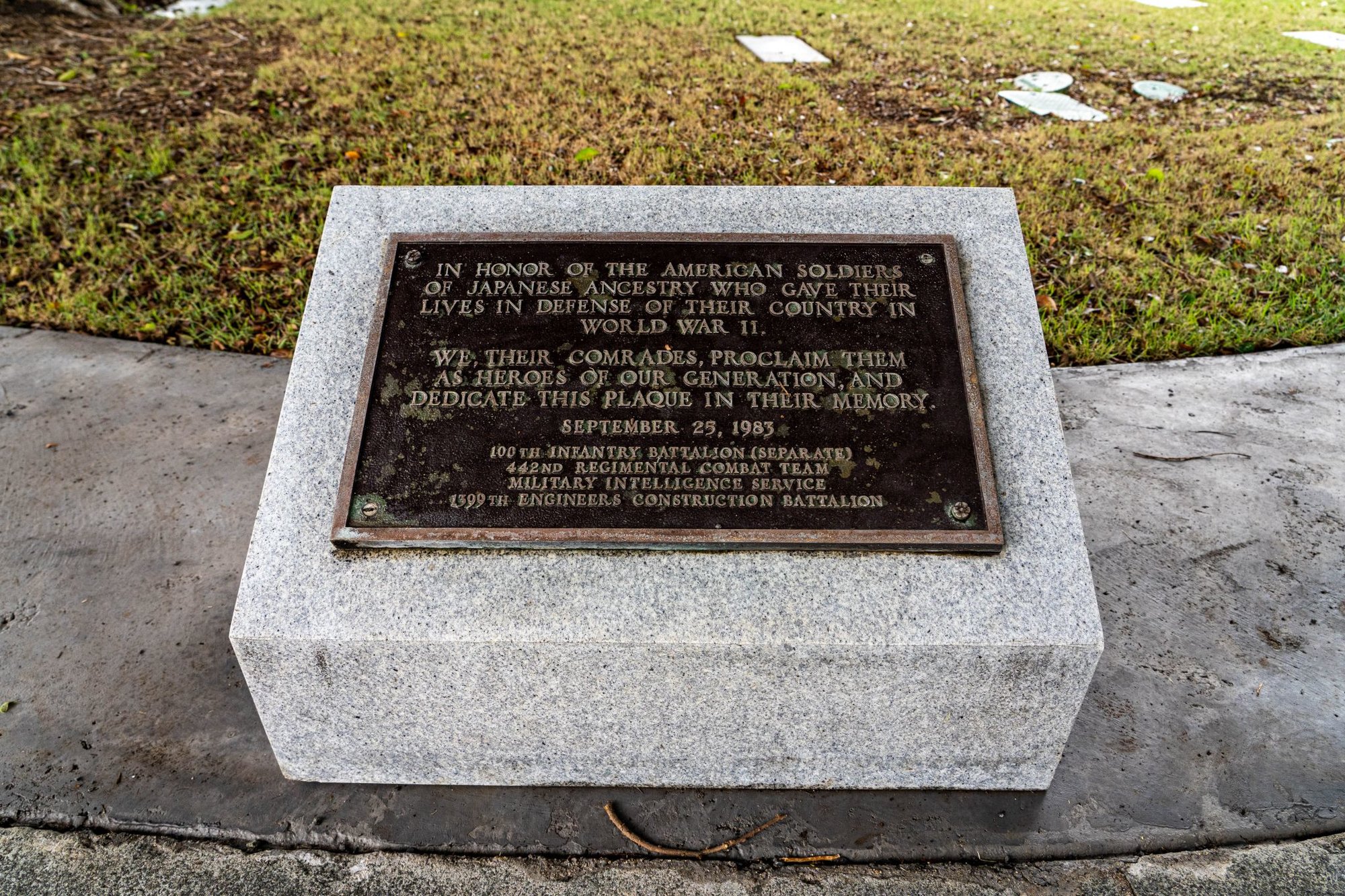 From a covered hangar overlooking the USS Arizona Memorial, several speakers were either in attendance or had prepared prerecorded speeches. President Joe Biden and National Park Service Superintendent Thomas C. Leatherman paid their respects. While these speeches were notable, one of the most impactful voices was that of Secretary of the Navy Carlos Del Toro.
"What a beautiful day it is today," he began. "I don't see the rain. I don't see the clouds. I see the shining spirit of all of those who lost their lives on Dec. 7, 1941, shining down on us today."
The historical significance of the cemetery is hard to put into words. It was eerily quiet on the grounds, in a crater that formed between 75,000 and 100,000 years ago during heavy volcanic activity. The silence was interrupted only by the chirps of birds, visitors' whispers, and groundskeepers' engines for the first hour we were there.
The Punchbowl's Hawaiian name, Puowaina, translates to "Hill of Sacrifice," and the site is the final resting place for more than 53,000 US service members and their families.
Of the more than 2,400 Americans killed in action at Pearl Harbor, it took until August 2001 for 70 unknown markers of the graves of men determined to have died on that battleship to be replaced with an inscription including "USS Arizona."
Twenty years later, the Navy held a private ceremony for the reburial of 33 additional unknown sailors and Marines who died in Pearl Harbor on board the USS Oklahoma. This brought an end to a six-year project to positively identify men previously unaccounted for from that ship.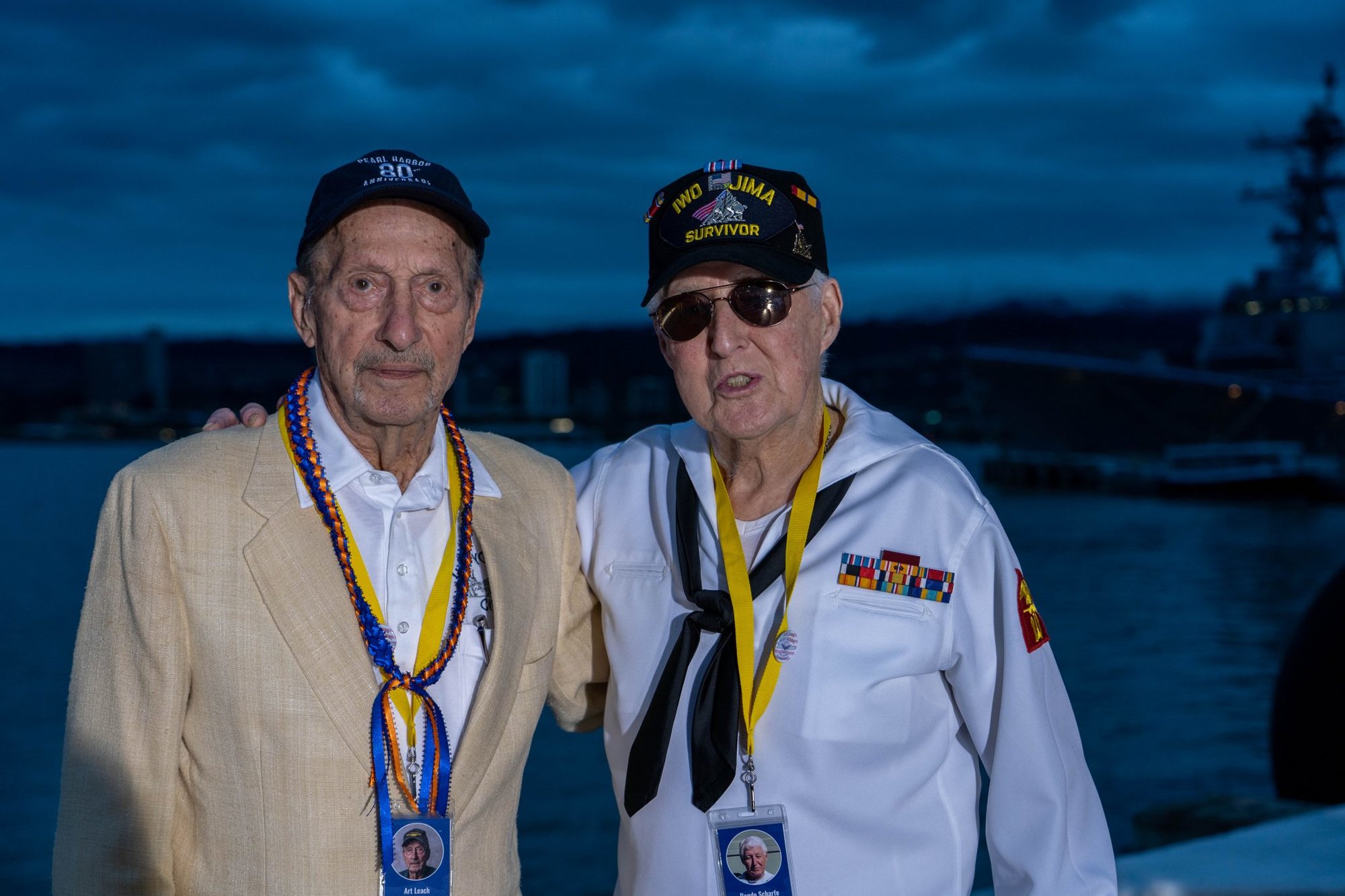 Although we did not witness the ceremony, it's as surreal as it is heartwarming how the military continues to honor its fallen service members.
Our small team of journalists from Coffee or Die took a moment to pause and reflect. I'm sure we had similar emotions and thoughts. Although I'm not a veteran and have no family members who served in the US military during World War II, I thought about my grandfather, Josef Chmiel. He grew up in Poland and was only 9 years old when Germany invaded. When he was old enough, he enlisted in the US Army under the Lodge Act to obtain his US citizenship because of the positive experiences he had with American GIs who joined after the attacks at Pearl Harbor. He was my hero, and I think about him often.
The thought remained in my mind as we passed hundreds more plots situated on the grassy land, marked with unfamiliar names of those who fought and died during World War II. As we walked up a hill to return to our vehicle, a bugle sounded in the distance. Our group immediately turned around, each removing our caps, and listened to taps until the call was finished.
A heavy reminder of the sacrifice of so many in duty to our nation.
Read Next: Dispatch: 'I'm Shaking the Hands of History' — Marines Meet Pearl Harbor Vets on 80th Anniversary