After Navy officials in Hawaii previously said they would empty the giant Red Hill fuel tanks that authorities there believe are contaminating drinking water, the Pentagon said Monday, Jan. 31, that it would appeal an order from local officials to do so.
At least one local official thinks the Navy "would rather play legal games than clean up its mess."
Wayne Tanaka, Sierra Club Hawaii Chapter director, said the Pentagon's plan to appeal an emergency order from local officials flies in the face of the service's agreement in January to comply with the order after Hawaii's deputy attorney general upheld the order. US Pacific Command also said in January that it would comply with the order.
"Throughout this whole ordeal, we have witnessed Navy leaders engage in an obvious pattern of denial, diversion, and delay in their ongoing attempt to avoid addressing the existential threat posed by the Red Hill Facility," Tanaka told Coffee or Die Magazine. "The Department of Defense would rather play legal games than clean up its mess and keep things from getting unimaginably worse."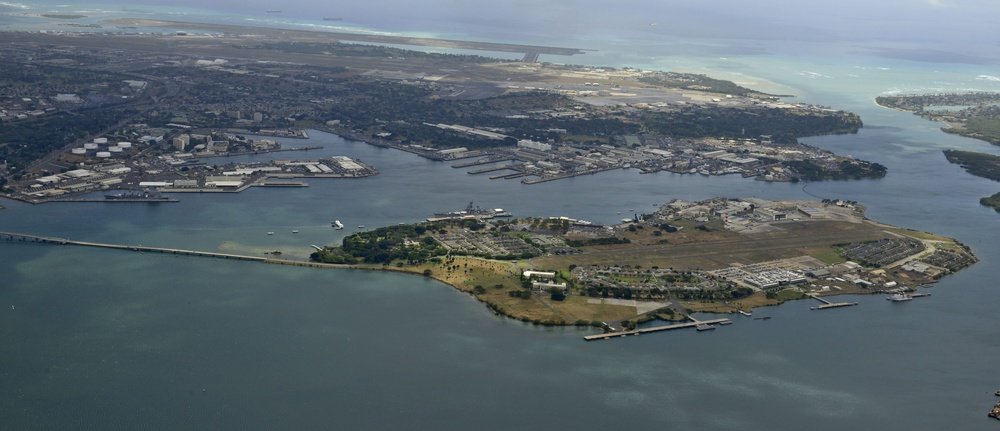 On Dec. 6, 2021, after families at Joint Base Pearl Harbor-Hickam began arriving in health care facilities in droves with symptoms of poisoning, the Hawaii Department of Health issued an emergency order to empty the Red Hill Bulk Fuel Storage Facility. The massive Red Hill tanks, which provide fuel for much of the Pacific Fleet, sit 100 feet above the freshwater aquifer that supplies 77% of Oahu's water. The facility leaked fuel into the water supply for Joint Base Pearl Harbor-Hickam in both May and November of 2021.
Deputy Secretary of Defense Kathleen Hicks said Monday that the Pentagon has "a deadline of this Wednesday, February 2, 2022, to file an appeal of DOH's Final Order, and we are planning to file in both federal and state court by this deadline. This will afford us time to make evidence-based and transparent decisions."
Earthjustice lawyer David Henkin said in a statement to Coffee or Die that the firm planned to "vigorously defend" the emergency order. "If the Navy's contamination of its own water system last November taught us anything, it's that we cannot leave it up to the military to decide what is needed to protect O'ahu's irreplaceable drinking-water supply," Henkin said. "The Red Hill tanks need to be drained now to prevent an even greater catastrophe that poisons our entire water supply."
Hicks said the Pentagon would go forward with other plans around the tanks, including suspending fuel transfers, implementing new testing and sampling protocols, and installing new equipment to treat and protect the local water. She also said the Pentagon would meet the Wednesday administrative deadline to file the appeal paperwork with both the state of Hawaii and the federal government.
On Jan. 23, Vice Admiral Yancy Lindsey, commander of Navy Installations Command, took to LinkedIn to praise the progress the Navy had made so far but griped that media coverage of the spill was making the cleanup job more challenging. "A difficult media/social media environment make achieving a successful outcome about much more than science and water," Lindsey wrote.
As local military families begin to take on legal representation and tell their stories to the press, Tanaka said that the Navy's latest move was unlikely to improve the coverage.
"If the Department of Defense wanted to alienate every Hawaii resident and demolish any last ounce of credibility it may have once had here in the islands — just to cling to this decrepit, WWII-era relic as a supposed foundation of its Indo-Pacific strategy — mission accomplished," Tanaka said.
Read Next: How This Navy Commander Became a Gun-Toting Meth Dealer