No one involved in the botched Aug. 29 drone strike in Kabul that killed 10 civilians, including seven children, will face disciplinary action, Pentagon officials announced Monday, Dec. 13.
An independent Pentagon review last month found that execution errors, communication breakdowns, and missed clues — including surveillance video that showed a child in the area two minutes before the strike — led to "regrettable civilian casualties." But Defense Secretary Lloyd Austin left the final decision on any administrative action to senior commanders.
Austin asked Gen. Frank McKenzie, head of US Central Command, and Gen. Richard Clarke, head of US Special Operations Command, to review the findings and make their own recommendations, Pentagon press secretary John Kirby said Monday. Neither McKenzie nor Clarke recommended any disciplinary actions.
"What we saw here was a breakdown in process and execution in procedural events," Kirby said. "Not the result of negligence, not the result of misconduct, not the result of poor leadership."
The drone strike on a white Toyota Corolla came just days after 13 American service members and 169 Afghan civilians died in a suicide bombing at the Kabul airport. Following the strike, American officials insisted the target had been another ISIS-K suicide bomber, but in September, top US officials reversed course and admitted that on-the-ground intelligence about an imminent attack in Kabul was flawed, and the strike, which killed aid worker Zemari Ahmadi and nine members of his family, was "a tragic mistake."
Air Force Inspector General Lt. Gen. Sami Said reviewed the incident at Austin's request in late September, after an initial review by US Central Command officials. Said found that planners involved in the strike genuinely believed they were targeting an imminent threat to US forces at Hamid Karzai International Airport. They tracked the sedan for about eight hours before the strike, resulting in confirmation bias and a series of incorrect assumptions, Said found.
When Ahmadi pulled into the courtyard of his home, several of his children, nieces, and nephews ran out to greet him. "Physical evidence of a child" was visible to drone pilots watching a video feed for about two minutes before a Hellfire missile was launched at the car, but it would have been easy to miss in real time, Said determined.
"It is 100% not obvious," he said. "You have to be looking for it."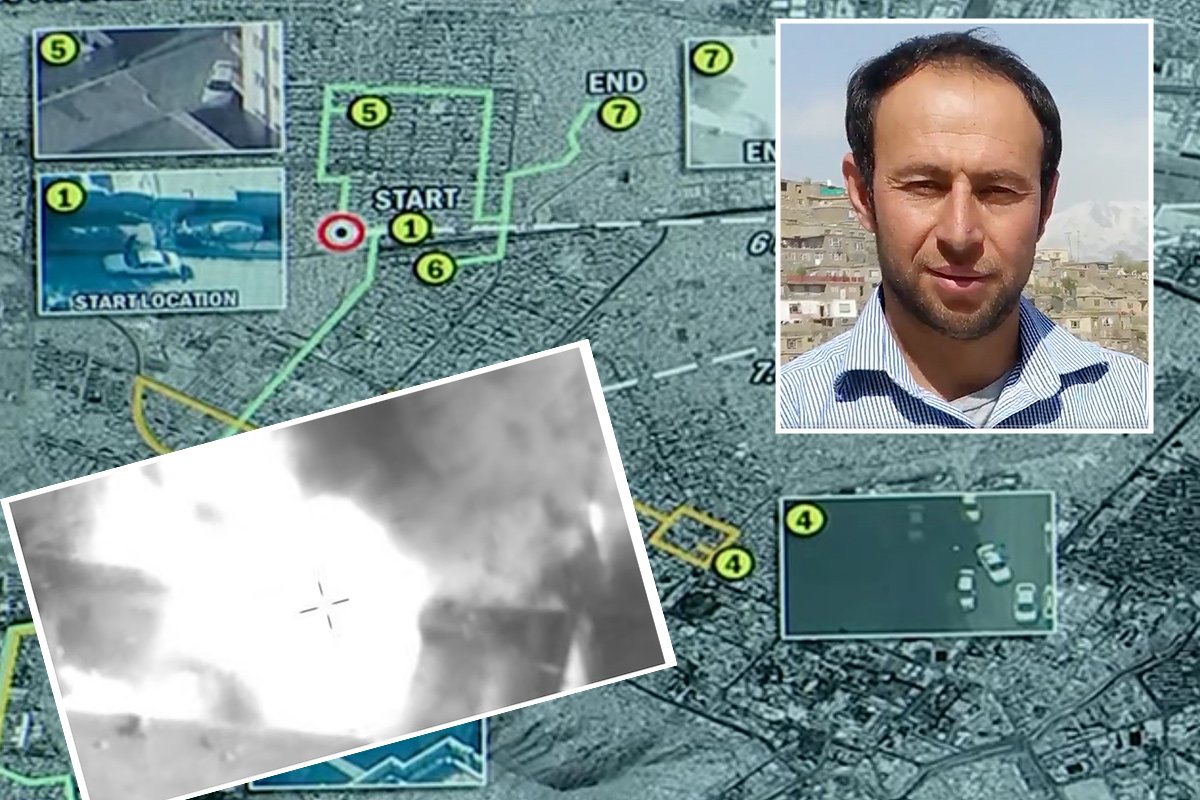 Said made several recommendations, including implementing procedures to mitigate risks of confirmation bias, enhanced sharing of overall mission situational awareness during execution, and review of pre-strike procedures used to assess the presence of civilians.
Steven Kwon, the founder and president of Nutrition & Education International, the US-based aid organization that employed Ahmadi, told The New York Times that the Pentagon's decision was "shocking."
"How can our military wrongly take the lives of 10 precious Afghan people and hold no one accountable in any way?" Kwon said.
Ahmadi had applied to come to the United States prior to his death. The US is working to pay reparations to his surviving family members and move them out of Afghanistan, Kirby said.
Read Next: