In his first days as secretary of defense, Lloyd J. Austin III ordered a military "stand-down" to address political extremism within the ranks. As the months go by, it's becoming clear that the stand-down was only the beginning, and the government's push to weed out extremist elements is growing stronger.
"What is new is the speed and pervasiveness with which extremist ideology can spread today thanks to social media and the aggressive organized and emboldened attitudes many of these hate groups and their sympathizers are now applying to their recruitment and their organization," Austin said in February about the purpose of the stand-down.
In April, Austin announced the establishment of the Countering Extremism Working Group, led by Bishop Garrison, senior adviser to the defense secretary on human capital and diversity, equity, and inclusion.
The working group is organized around four "lines of effort," and it will study long-term plans to address the issue of extremism. Those initiatives include possibly amending the Uniform Code of Military Justice or related department policy, strengthening information collection within an Insider Threat Program, increasing the power of social media screening tools, and enhancing training and education on extremism.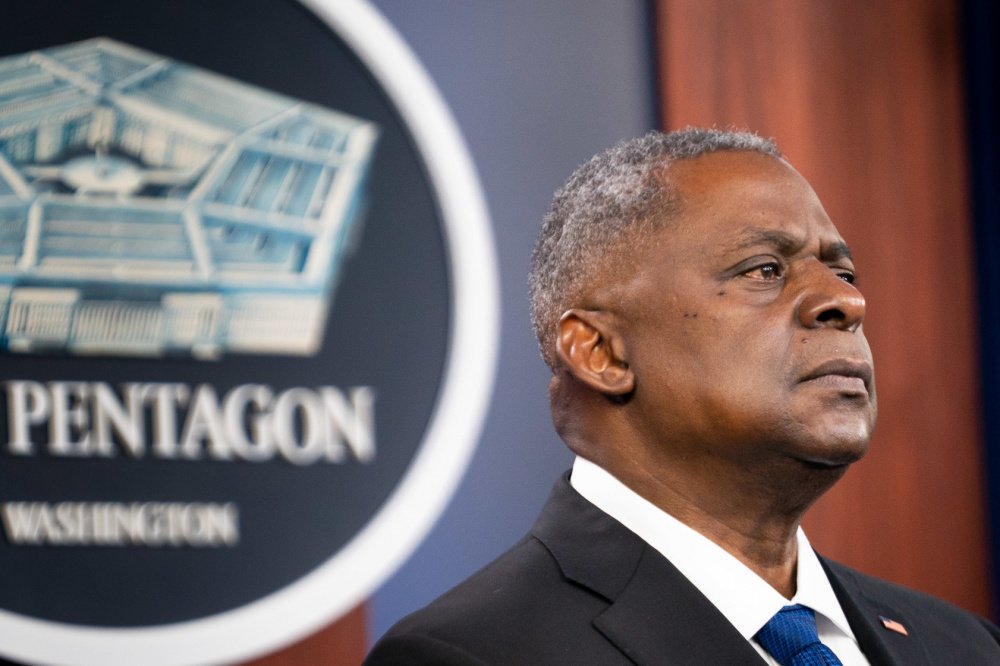 The social media screening aspect of the working group raised some eyebrows in May when The Intercept claimed an anonymous source at the Pentagon had provided documentation of a new pilot program that would use a private surveillance firm to continuously monitor military personnel online for "concerning behaviors."
The Defense Department pushed back against the story, with spokesman John Kirby saying: "I am not aware of such a contract with such a company, and certainly there is no such contract being led by Mr. Garrison's program."
But the recently announced military budget included the development and deployment of an Enterprise Case Management tracking tool for screening publicly available electronic information, indicating some form of automated social media monitoring apparently is in the works.
The budget also called for a new punitive regulation on extremist activities, signaling that the working group seems to be supportive of amending the Uniform Code of Military Justice. However, there is no official definition of what exactly defines extremism, leading some in the ranks to express concern about what sorts of keywords would be flagged by social media monitoring software.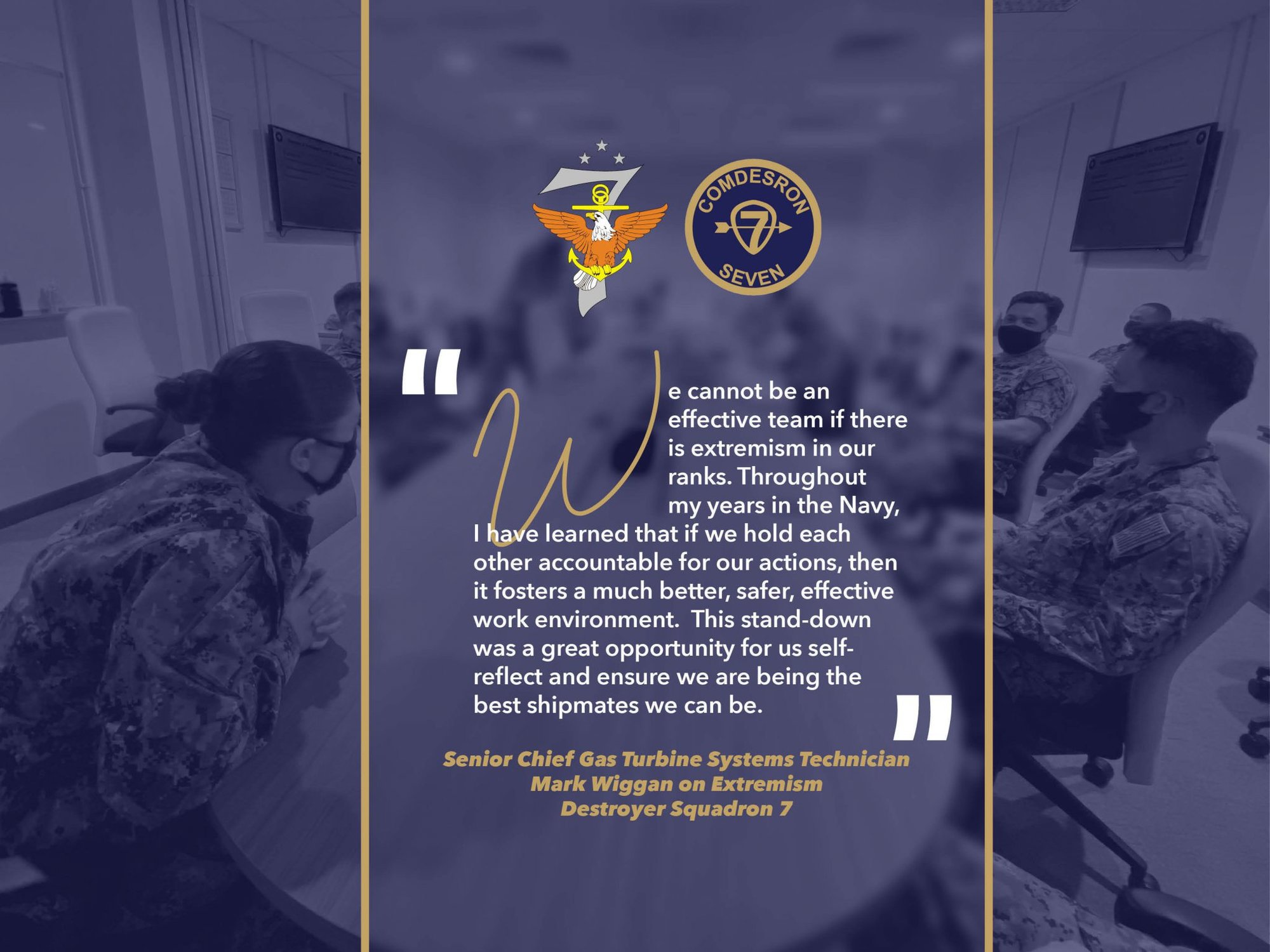 The US Army's John F. Kennedy Special Warfare Center and School, which trains Green Berets and other special operators, recently circulated an infographic, created by the New York City Police Department Intelligence Bureau, listing certain symbols that might indicate extremist leanings. According to Army Times, the infographic included logos related to the extremist groups the Proud Boys and the Three Percenters as well as images that referenced the QAnon conspiracy theory, the Boogaloo movement, and the character Pepe the Frog.
Christopher Otero, a former Army armor and intelligence officer who retired in 2019 as a lieutenant colonel, dealt with extremism in the ranks when one of his ROTC cadets at the Rochester Institute of Technology, Army Reservist Christopher Hodgman, was cited for posting leaflets promoting the white nationalist group Identity Evropa in a suburb of Rochester, New York. Hodgman was allowed to remain in the Army Reserve, and the Army refused to comment on any disciplinary action. But Otero said he believes political extremism and hate speech are nothing new in the military.
"One of the very first things I remember doing at my first duty station was being handed a book with all these infamous tattoos and told to look at my guys and check them out to see who had them," Otero told Coffee or Die Magazine. "And this was back in 1997. You got the sense that it was a small but persistent problem that was always kind of in the background. No matter how many speeches were given, how many times people wanted to institute any of these crackdowns, it always seemed to weather it. As long as it didn't get to a certain level to invite a lot of scrutiny, it survived then and it survives now."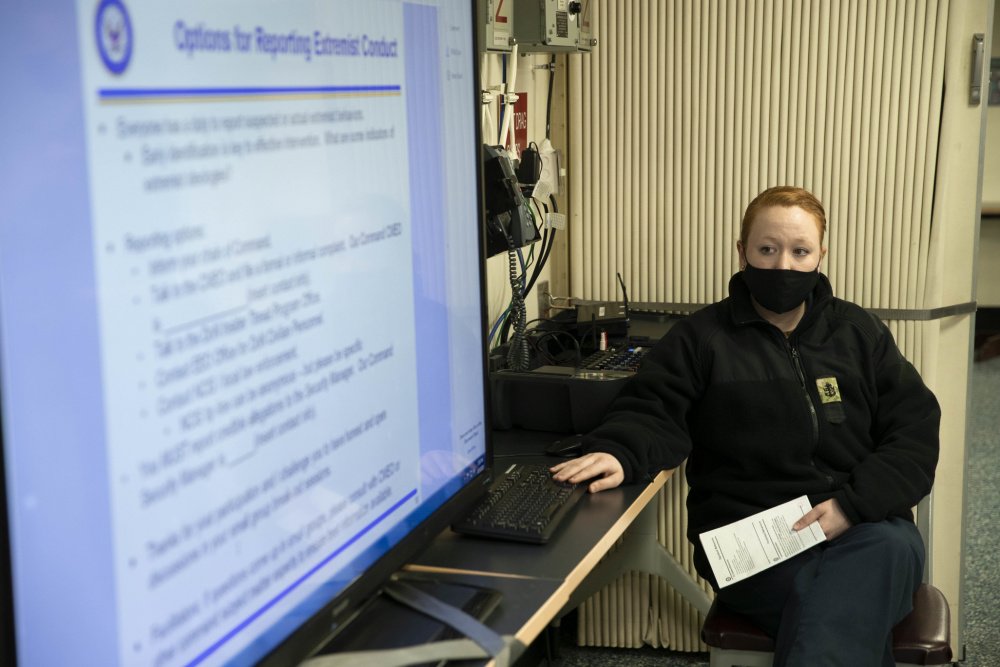 Otero said he does worry, however, that the increased political division in the US will create opportunities for military extremists to do real harm. "It's not like the military will lock stock and barrel become infected by it and come down on the side of white supremacists. The fear is that these small pockets of people will lend their expertise to other people," he said, referring to independent militia groups.
Starting this year, command climate surveys will include questions about witnessing "support for an organization, ideology, or hate group that promotes violence, discrimination, or other illegal acts against people or the U.S. government."
A Military Times survey of 1,630 active-duty troops conducted in 2020 found that 36% had encountered white supremacist or racist ideologies in the military, with a slightly higher rate among enlisted personnel than among commissioned officers. This was an increase from the previous year, when 22% had the same encounters.
"The extremism problem is large enough that we need to be dealing with it," Otero said. "We can't hide from it. We certainly don't want it to metastasize."
Read Next: