The Pentagon is set to report to Congress later this month that decades of military investigation into UFOs have produced … well … not much. A reexamination of high-profile incidents between US jets and unidentified objects, the Pentagon said, had produced no evidence of alien contact, though some instances remain unexplained.
This, sources tell Coffee or Die Magazine, is exactly what you would expect Pentagon officials to say.
In fact, according to highly placed sources (declassified CIA documents and Wikipedia), the Pentagon does know about at least one flying saucer: the one the Pentagon built in the 1950s.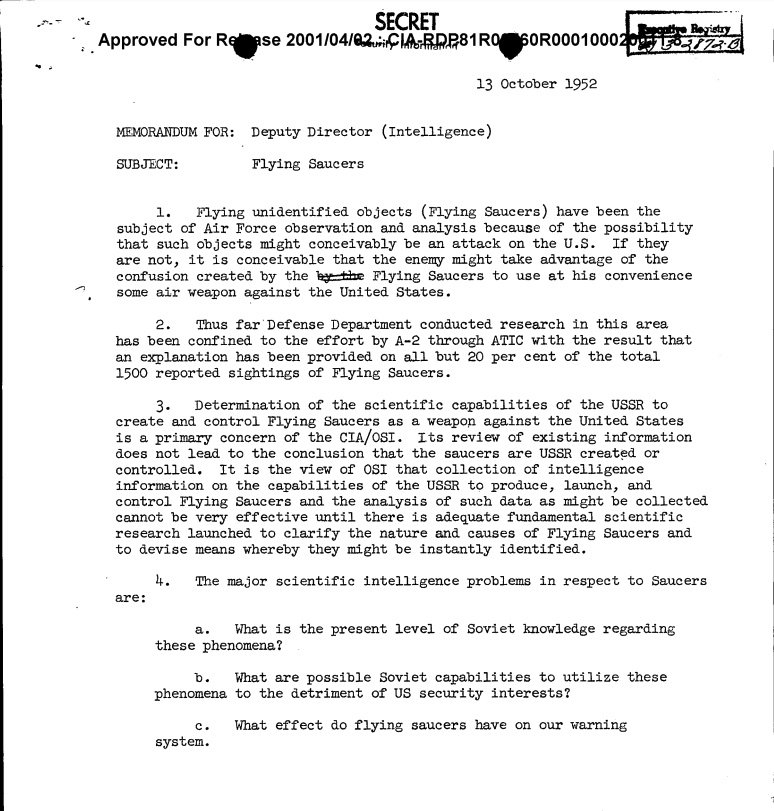 Noting that early reports of UFOs tended to describe fast, efficient aircraft that didn't need long runways and could turn on a dime, the Pentagon — particularly the Air Force — saw the flying saucers' potential in the warfighting sphere and wanted to capitalize on it.
This unconventional hypothesis led to a strange partnership. Nicknamed the "Avrocar" — and officially designated Project 1794 — it was an attempt to make a flying saucer of American origin.
A silly and ridiculous craft, it never worked, which was its only recognizable characteristic as a Pentagon project.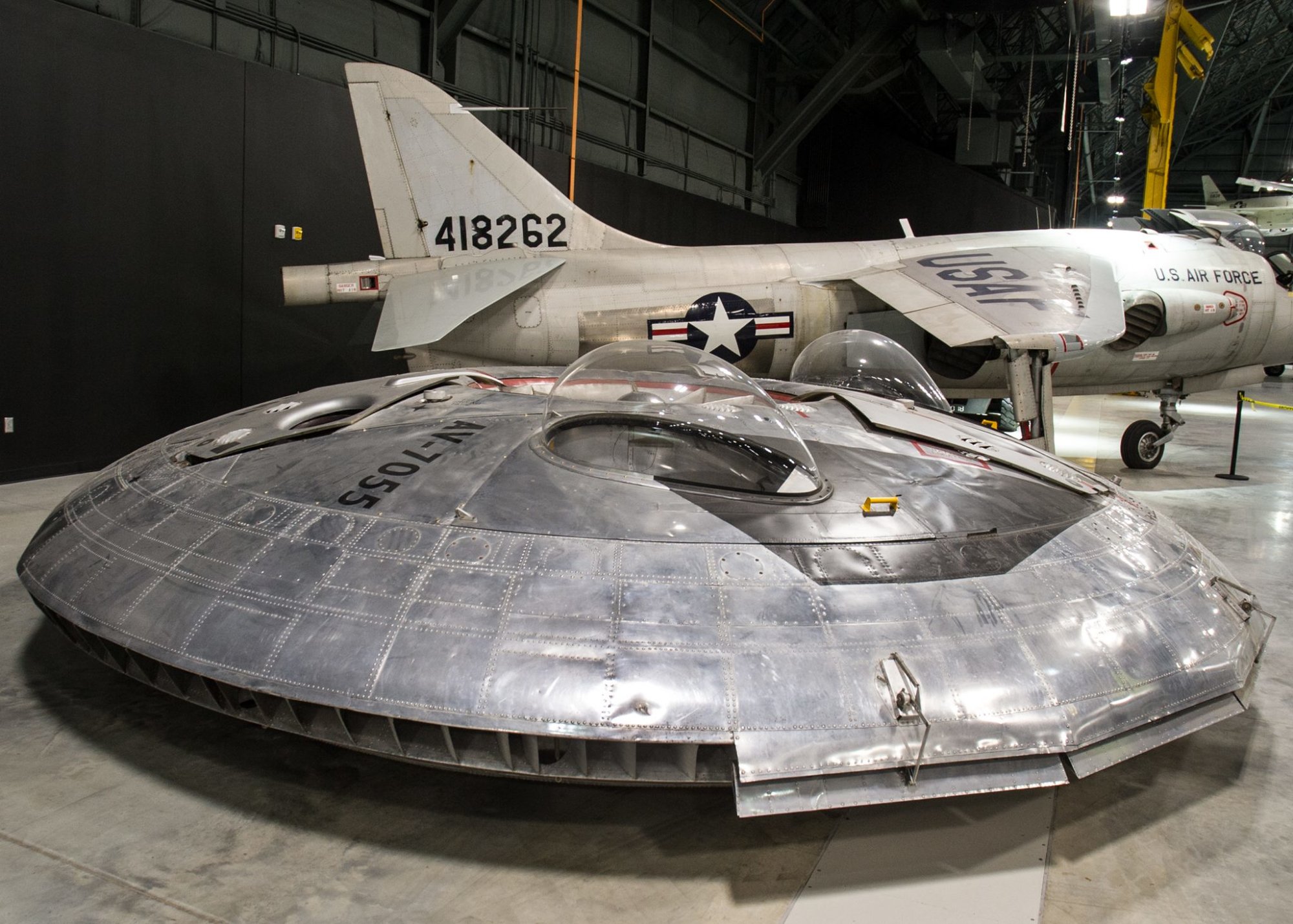 Project 1794 was a joint venture with Canada and the US Air Force starting in 1956. It was built in Ontario by Avro Aircraft Ltd., and according to a 2003 article Graham Chandler wrote for Air and Space Magazine, it cost the United States about $10 million (adjusting for inflation, that's about $97.2 million today).
According to drafting documents dated June 1, 1956, the Avrocar was meant to be a vertical takeoff and landing aircraft, completely reliant on the way the airflow was manipulated through its circular exterior. These documents show the intended goals for the craft included its reaching supersonic speeds of Mach 3 and Mach 4 with a range of 1,000 nautical miles at 4,000 kilometers an hour and a 100,000-foot ceiling.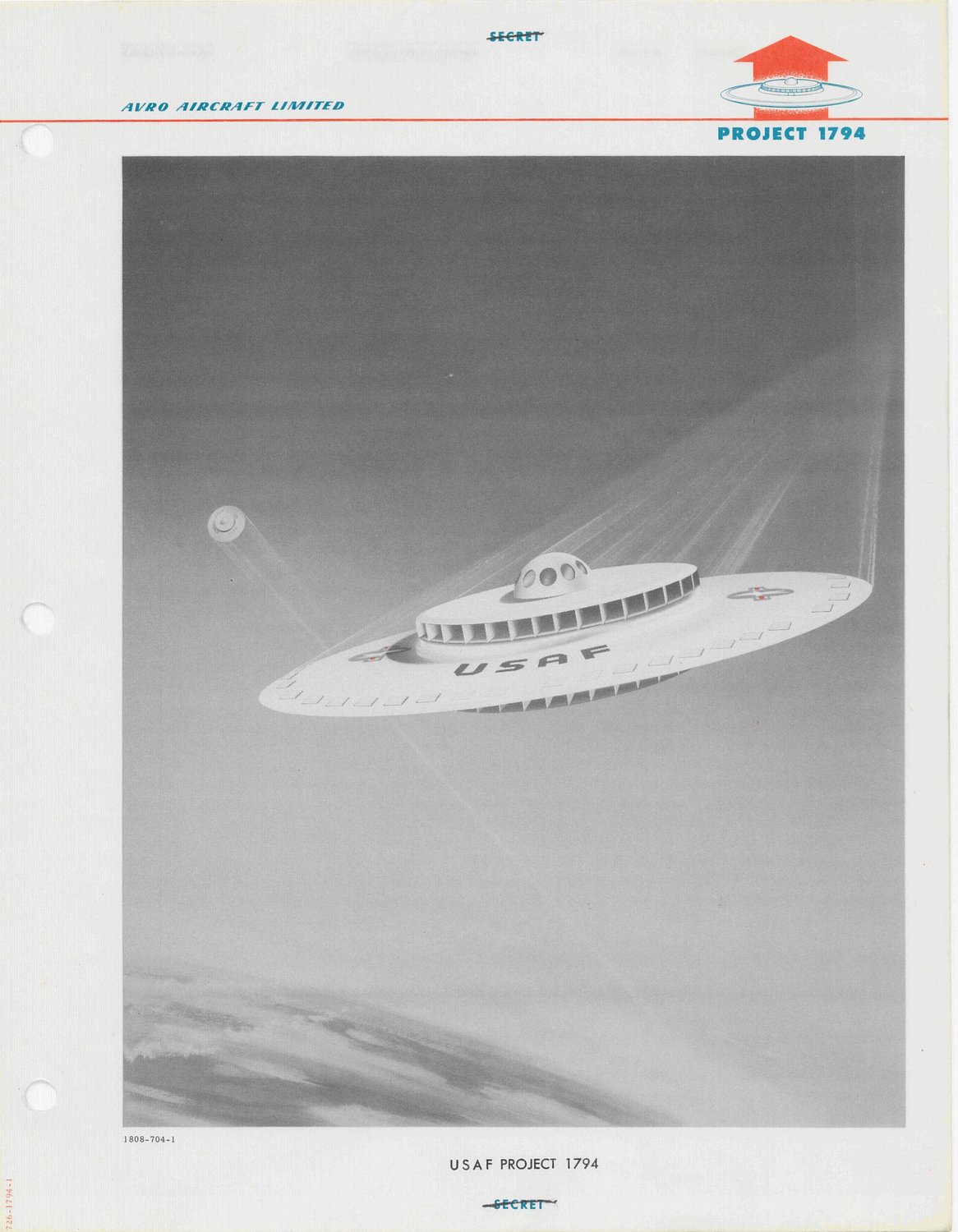 Air Force planners imagined the flying saucers landing directly on enemy airfields, no runway required.
However, the finished product was about as stable as a toddler sitting on an exercise ball, and it seemed to reach an operation ceiling of about 4 feet.
The Avrocar was a consistent source of disappointment from the beginning. Avrocar test pilot Fred Drinkwater recalled, "This one violated every aerodynamic stability and control concept imaginable."


Once the Air Force gave up, there was only one place for the Avrocar to land: with the Army. After the Korean conflict, the Army was looking for a replacement for the WWII-era jeep. Even if the Avrocar only went 4 feet up, maybe soldiers could hover over terrain and never get stuck in the mud again.
Because of the renewed interest from the Army, the tin-doughnut Avrocar was funded all the way through 1961.
Read Next: Saint Patrick's Battalion and the Dark History Behind the Marines' Blood Stripe